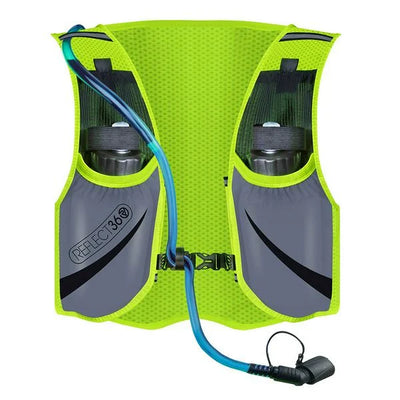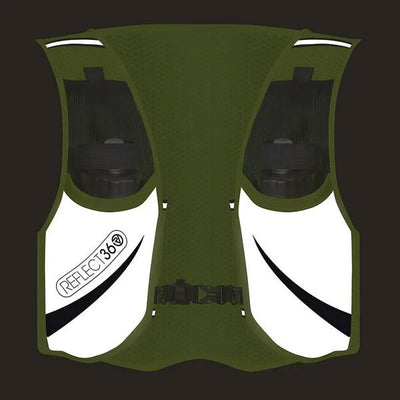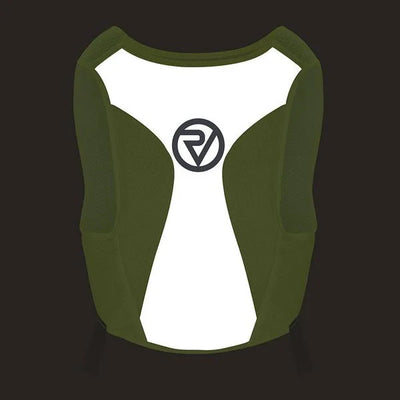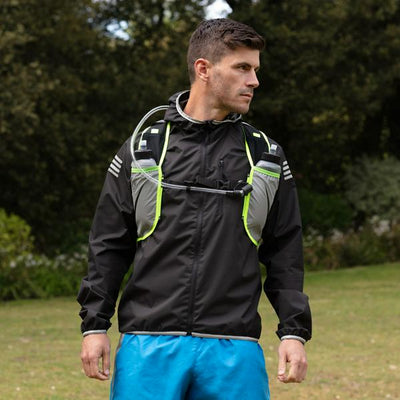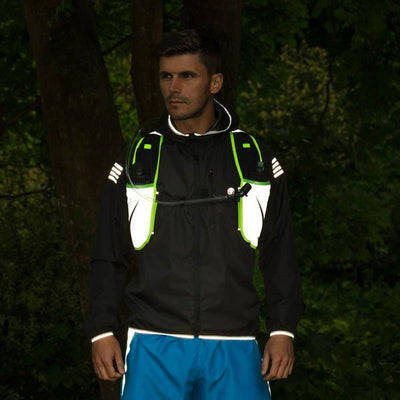 REFLECT360
Reflective Hydration Backpack with 1.5L Bladder
Free Delivery on all orders over $75.00

Extra 10% off - Use Code: EXTRA10
Shop All Flash Sale
2 x 500ml soft bottles & 1.5L rear bladder included
Multiple mesh pockets
Adjustable sternum strap
Highly breathable
Incorporates REFLECT360 material
We offer free delivery within the UK on all orders over £75.
Find out more on our delivery page. Worldwide shipping is also available.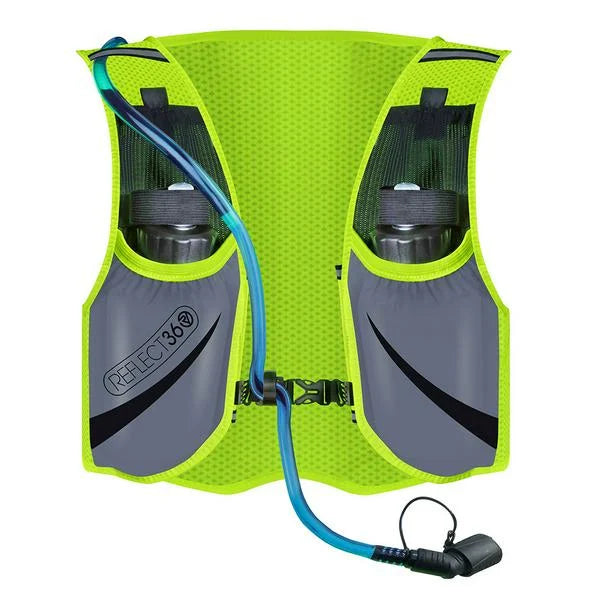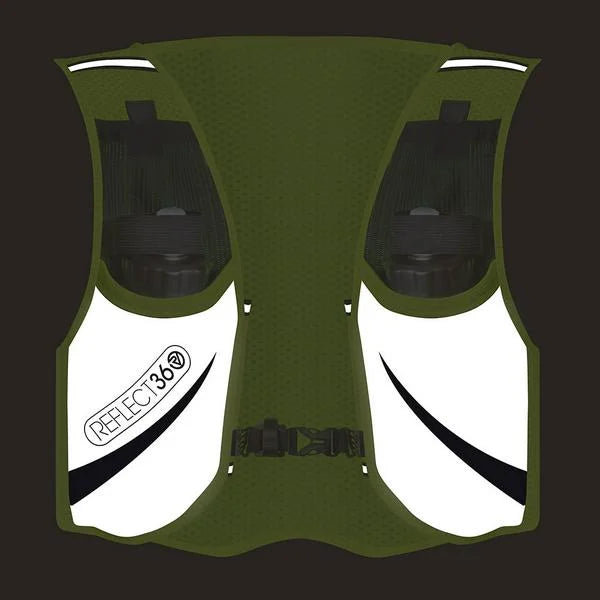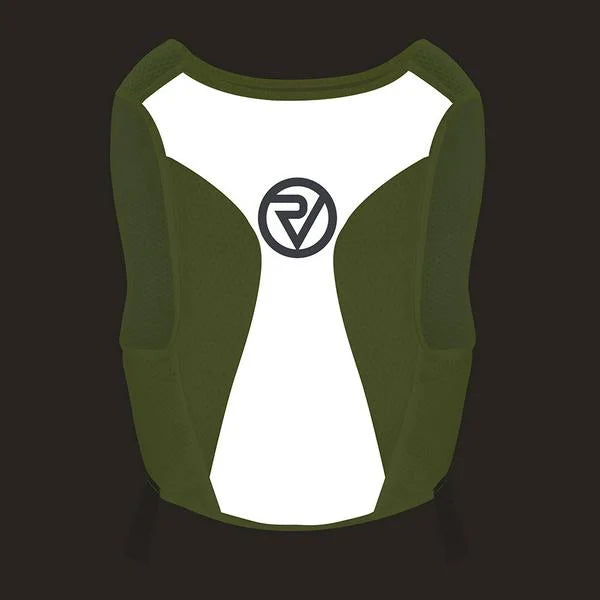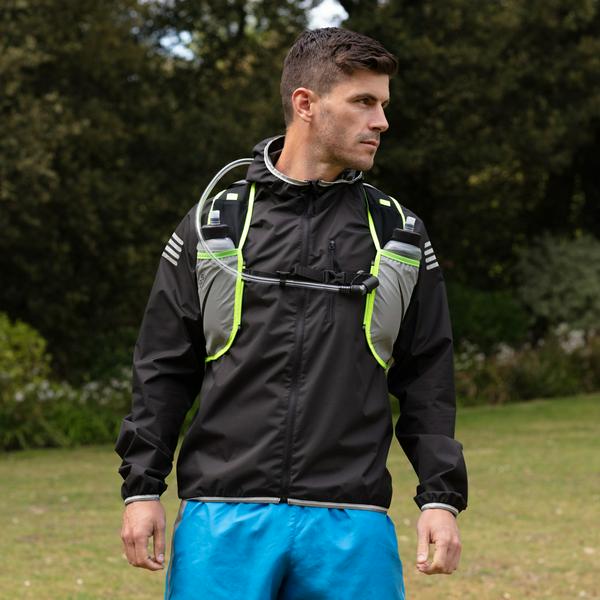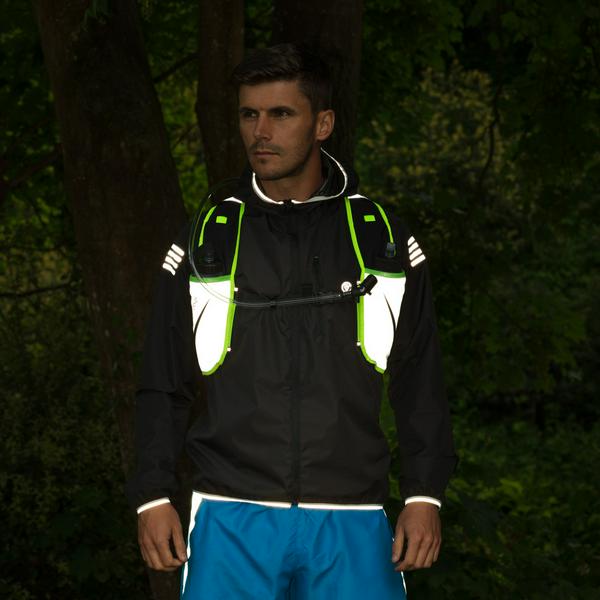 The REFLECT360 Hydration backpack is made for those wishing to run the trails, hills and roads all day long! The material gives great ventilation and incorporates large amounts of REFLECT360 material that reflects vehicle headlights so that you appear bright white if you're out during the hours of darkness. If the worst happens and you're in the hills or mountains and have an injury, the reflective material makes it far easier for search teams to locate you as the material reflects enabling your position to be more easily identified by searchlight. The backpack comes with 2x500ml soft bottles and a 1.5L removable bladder in the back along with multiple mesh pockets for gels and other essentials.
Why we love our
REFLECT360 Hydration Backpack
REFLECT360 Material
We've utilised large amounts of our REFLECT360 material to help you stand out when it is dark. The grey material on the front and back of the backpack reflects vehicle headlights so you appear bright white and therefore more easily seen when out on the roads.
Highly Breathable Material
The backpack is made from highly breathable material to ensure that when you are out on your long runs, hikes or walks that you do not overheat.
Hydration Bladder and Water Bottles Included
Included with the backpack comes a 1.5L hydration bladder that is stored in the rear compartment and two 500ml 'squishy' water bottles that fit in the two front pockets.
Adjustable Front Strap
The front strap can be adjusted to fit you comfortably and the bladder pipe is attached to the strap using the incorporated clip.
tag us on instagram #MYPROVIZ
Other customers also like