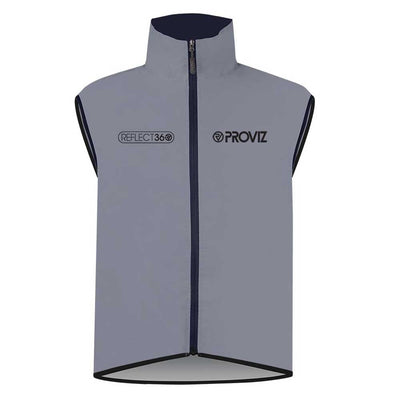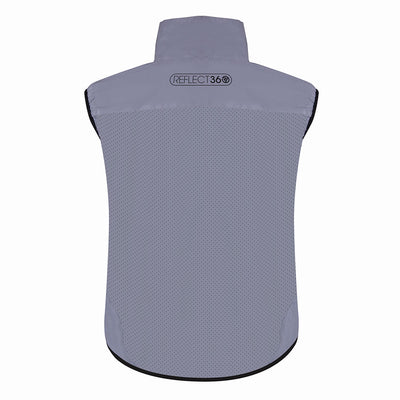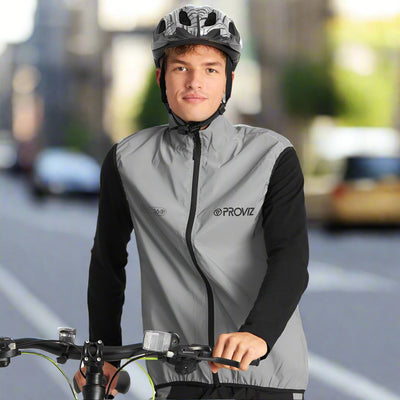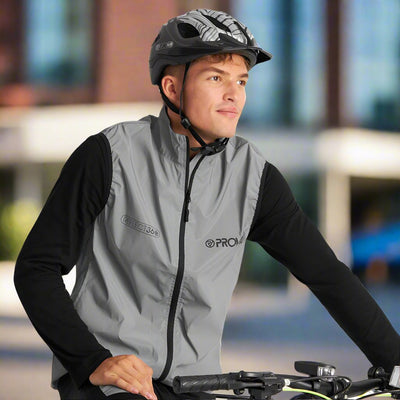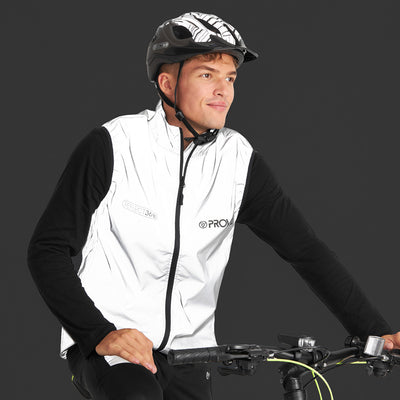 REFLECT360
Men's Fully Reflective Cycling Vest
Free Delivery on all orders over $75.00

Extra 10% off - Use Code: EXTRA10
Shop All Flash Sale
100% reflective material
Perforated back panelling for enhanced breathability
Side zipped pockets (2)
Windproof
Lightweight
Elasticated waist
Zip pulls
We offer free delivery within the UK on all orders over £75.
Find out more on our delivery page. Worldwide shipping is also available.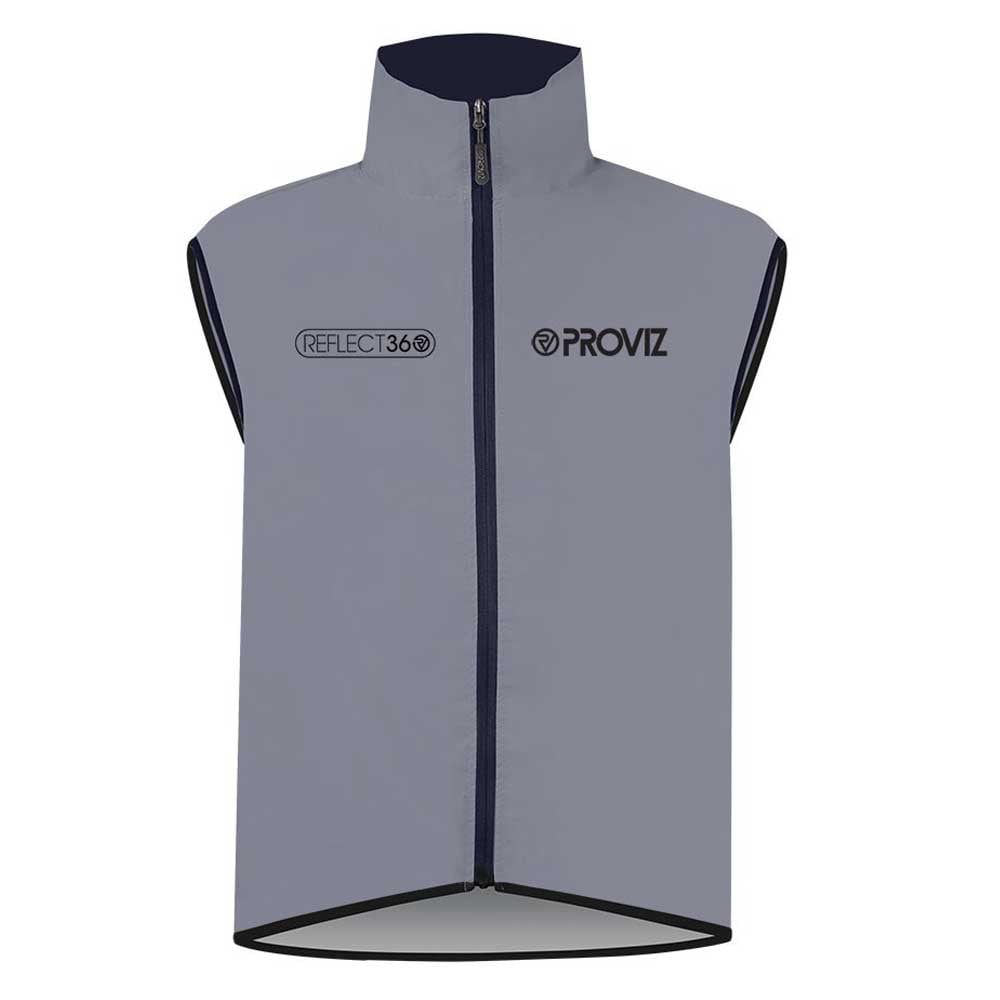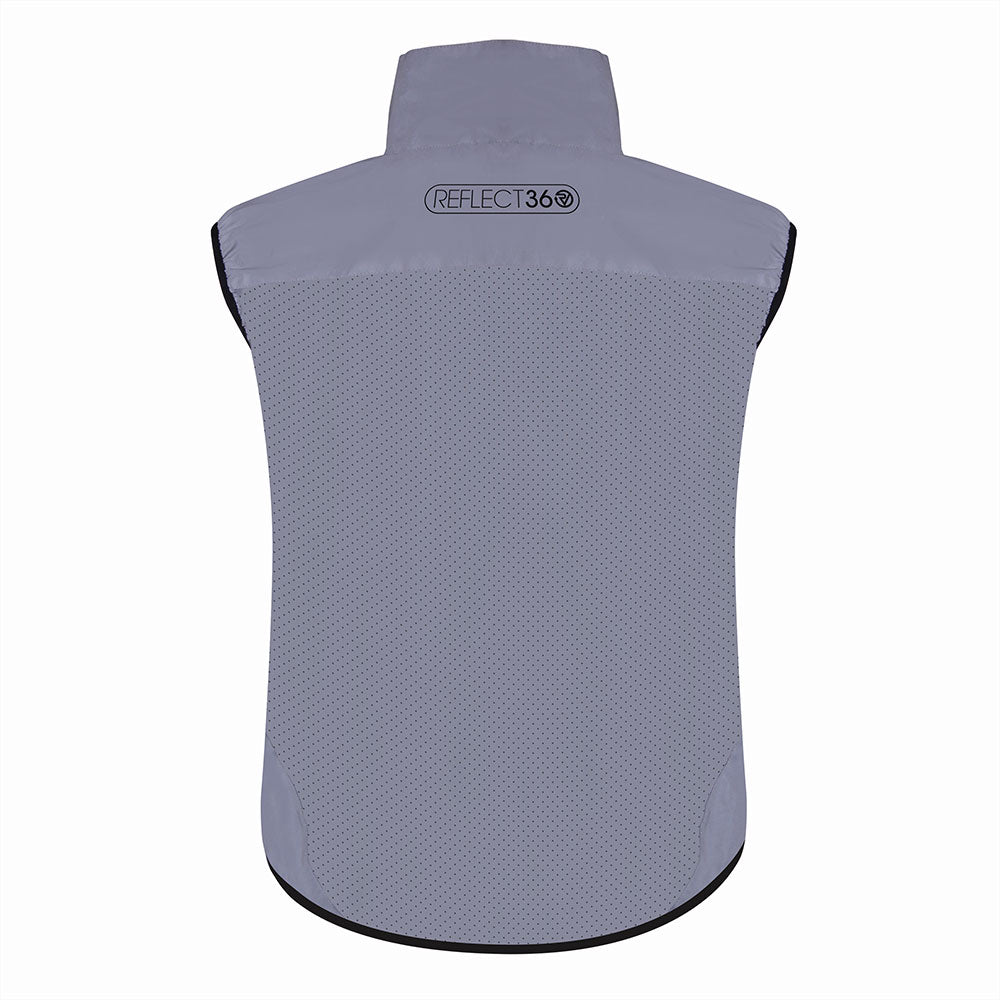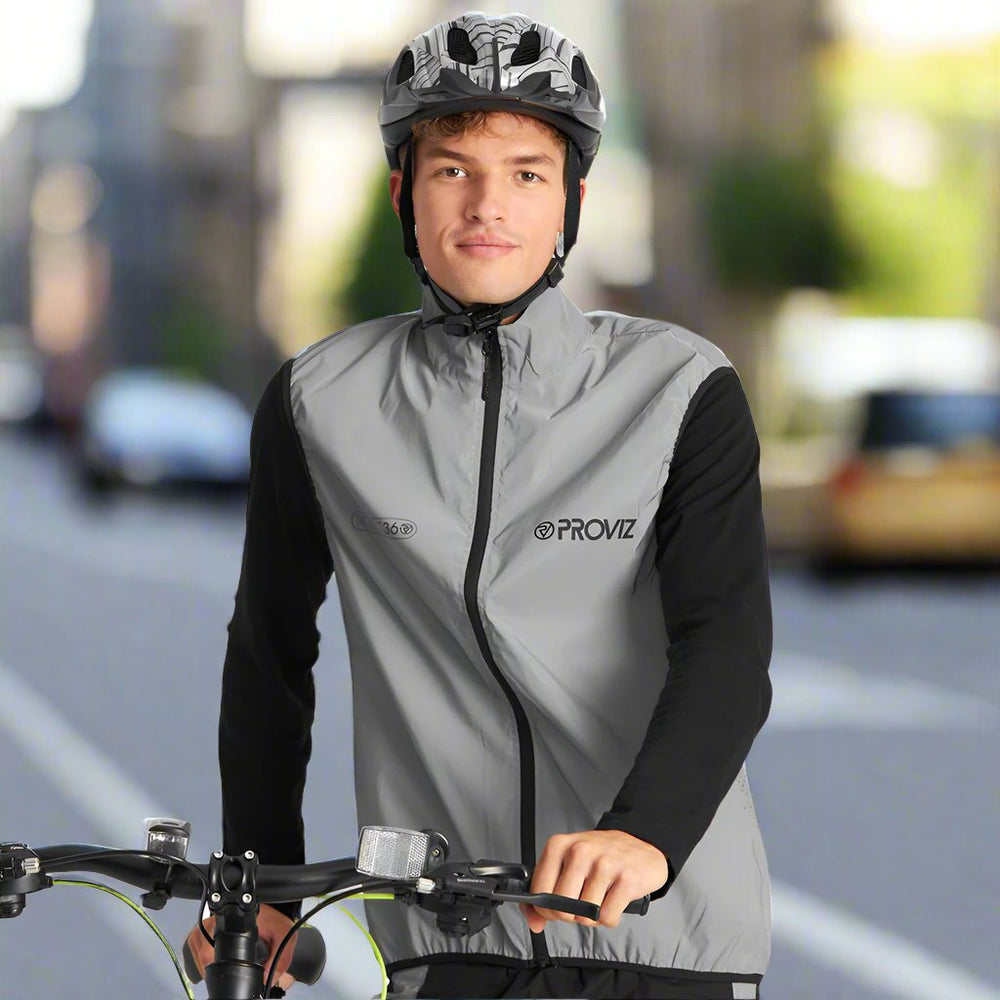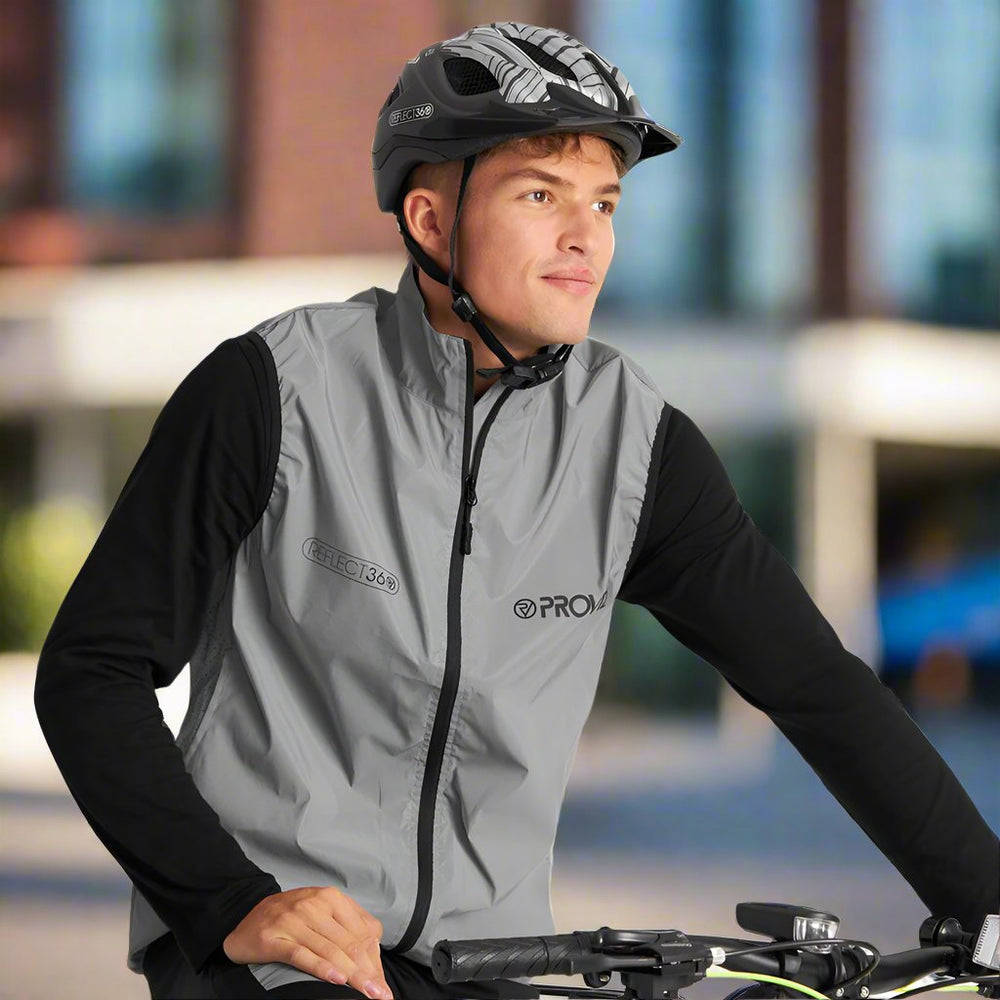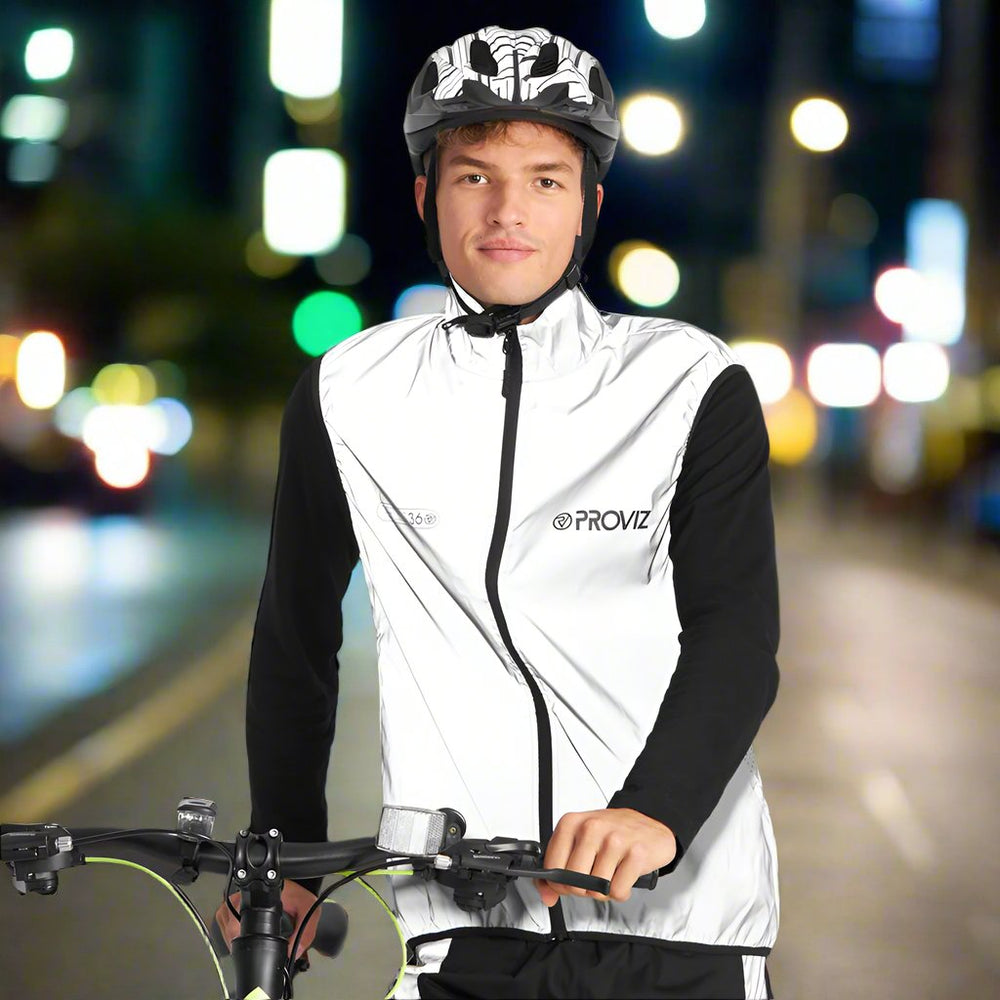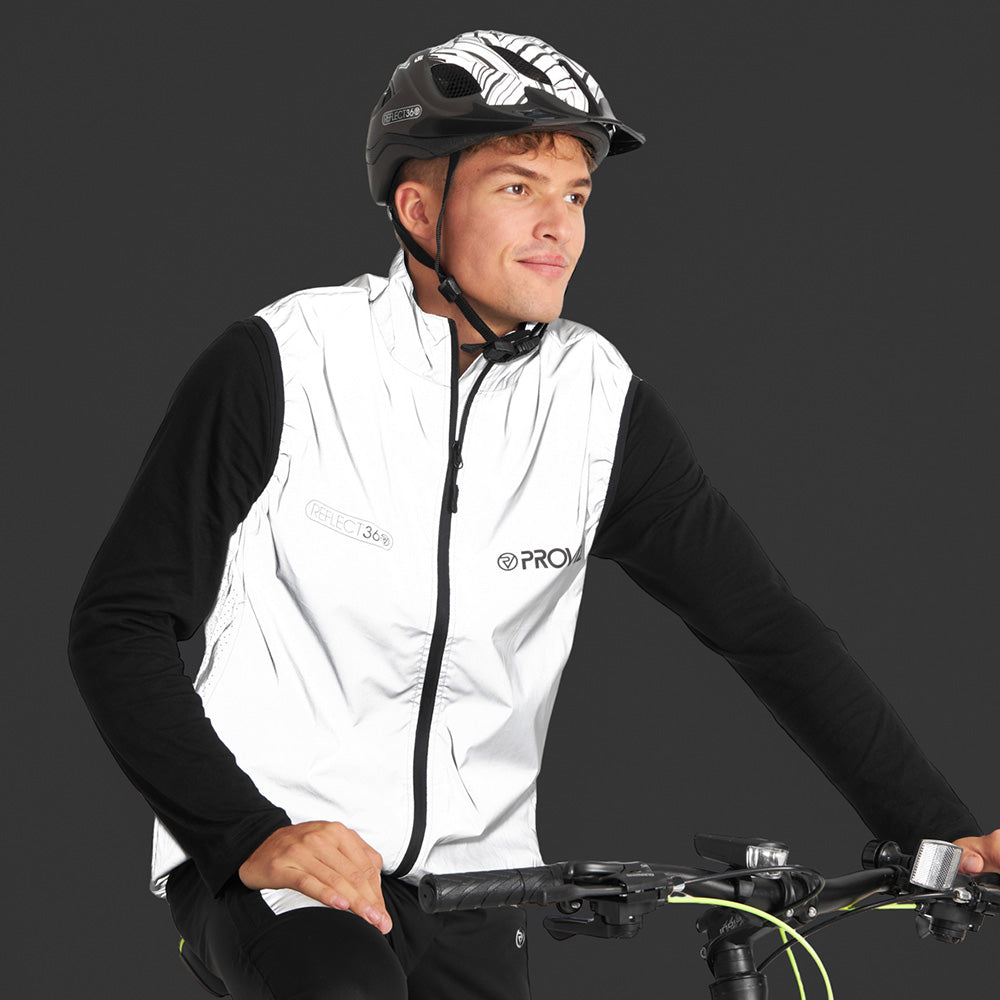 FEATURED IN
It looks like a plain grey rain shell during the day (and it is largely waterproof) but hit it with some direct light at night and the vest is almost supernaturally reflective and reflects the color of the light hitting it (instead of just yellow). It's far more stylish than your typical hi-viz wear and there's even a small pocket for a phone wallet or snack.
Just add it over the top of your base layer and it will catch the light of street lamps or passing vehicles to make you shine.
Featured in '10 best men's cycling gilets and vests for cold rides''
'6 Amazing Pieces of High Visibility Cycling Gear'
Totally Active WINNER : Best Buy Award
The Proviz REFLECT360 Cycling Vest is the first fully reflective vest designed for cycling, running and other outdoor uses. The vest is designed to help you stand out at night on the roads as well as be a functional and comfortable item for you to use when out exercising. It utilizes millions of reflective beads that reflect light back to the light source enabling you to stand out in a vehicle's headlights. The REFLECT360 vest will keep the wind out during the colder months yet the perforated back mesh will help the extra heat escape. About the fabric: The fabric used for the REFLECT360 range is highly technical. During daylight it is a modest grey color. At night, when the fabric picks up an external light source, eg vehicle headlights, it gives 'astonishing reflectivity'. The material is CE EN 20471 certified.
Why we love our
REFLECT360 Cycling Gilet
The Material
Utilising millions of highly reflective tiny glass beads the REFLECT360 range's appearance is almost ghostly in a driver's headlights! When unlit, it has an understated matte grey appearance.
Fitted Shoulder
The shoulders are fitted to ensure closure with no loose flapping or excess material so that during the colder days air does not get through and heat can be retained.
Zipped Side Pockets
Keep your phone, keys or wallet safe with two zipped pockets. They are also big enough to house your gloves, hat or a thin base layer.
Perforated Back
The back of the gilet is perforated to allow heat and moisture to escape when required.
Zip Pulls
No need to remove your gloves and fumble around for the zip. The zipper pulls make it nice and easy for you to zip up and down on the move.
tag us on instagram #MYPROVIZ
Other customers also like