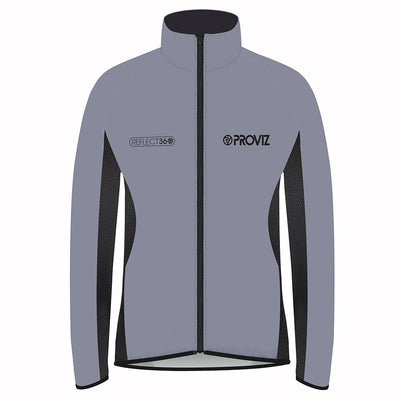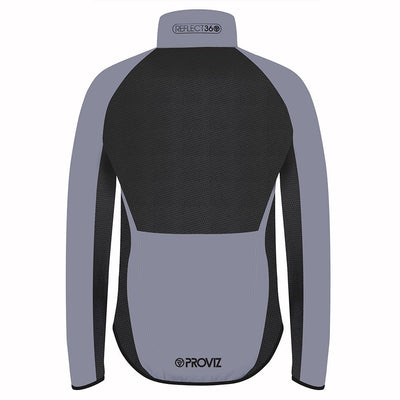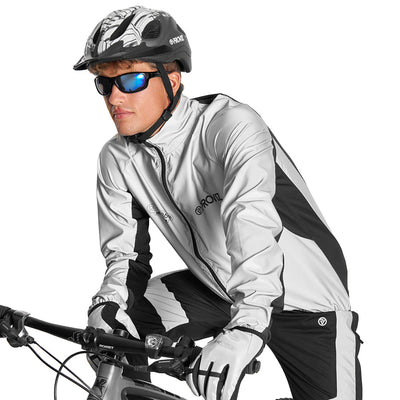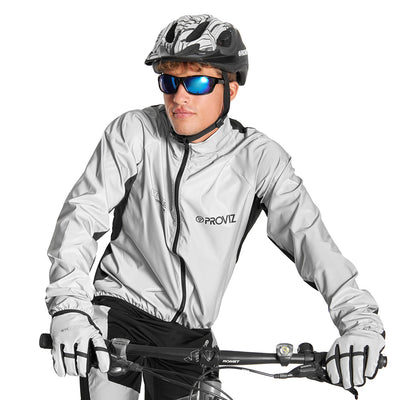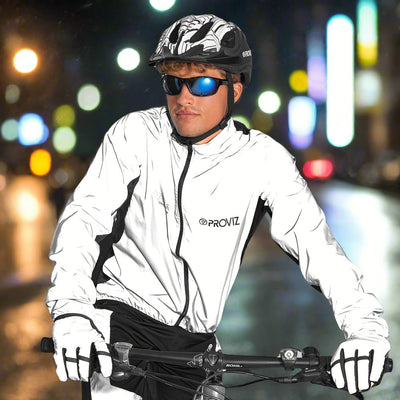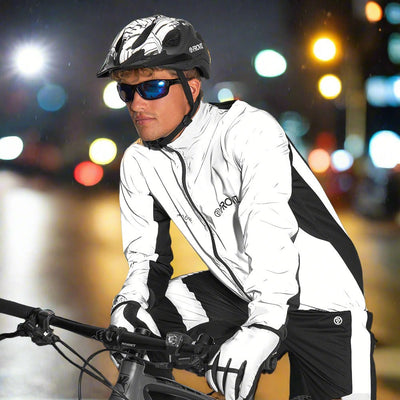 REFLECT360
Men's Reflective Lightweight Cycling Jacket
Free Delivery on all orders over $75.00
Highest Visibility Levels: 100% reflective material (CE EN 20471)
Reflectivity across front, arms and lower back for 360 degree reflectivity
Rear, side and underarm moisture wicking polyester mesh
Tailored fit
Super Lightweight: 170 grams
Windproof
Zip guard and lock zip
Fitted waist
Low profiled rear spray guard
Jacket is packable and comes with a drawstring bag
We offer free delivery within the UK on all orders over £75.
Find out more on our delivery page. Worldwide shipping is also available.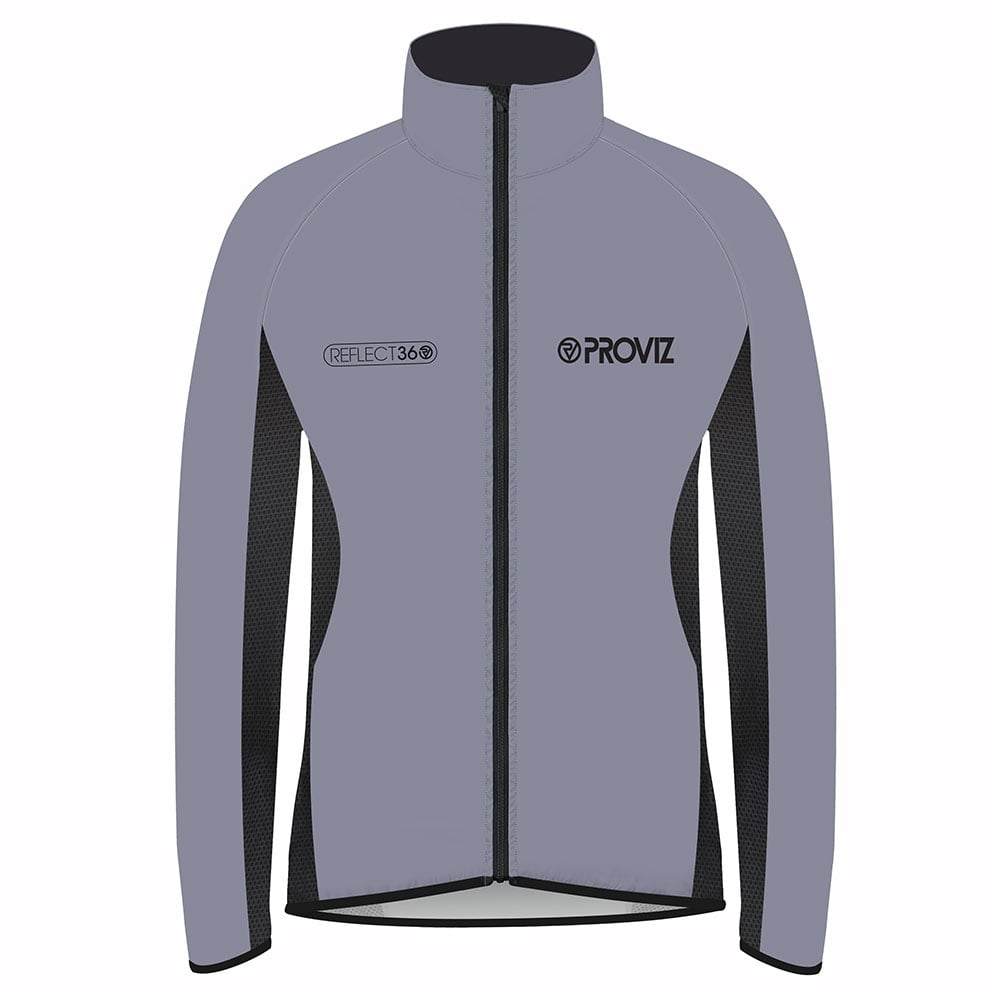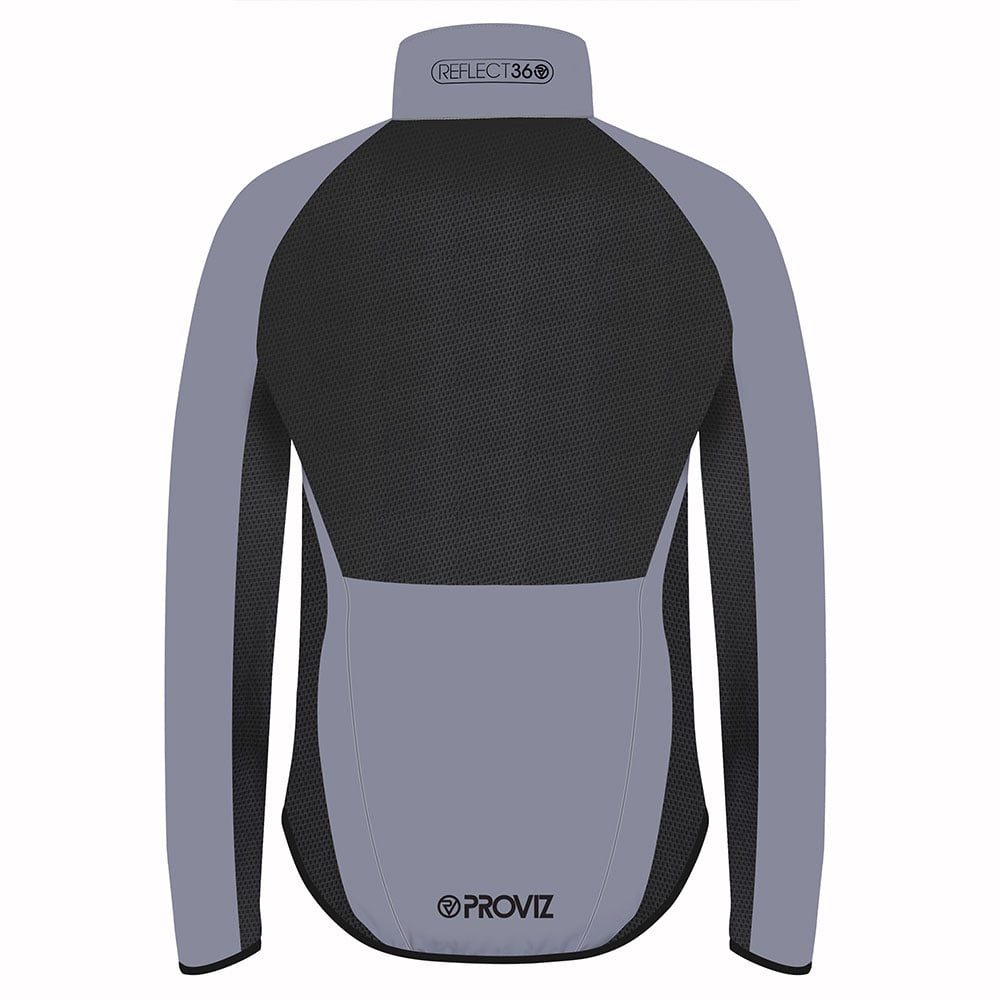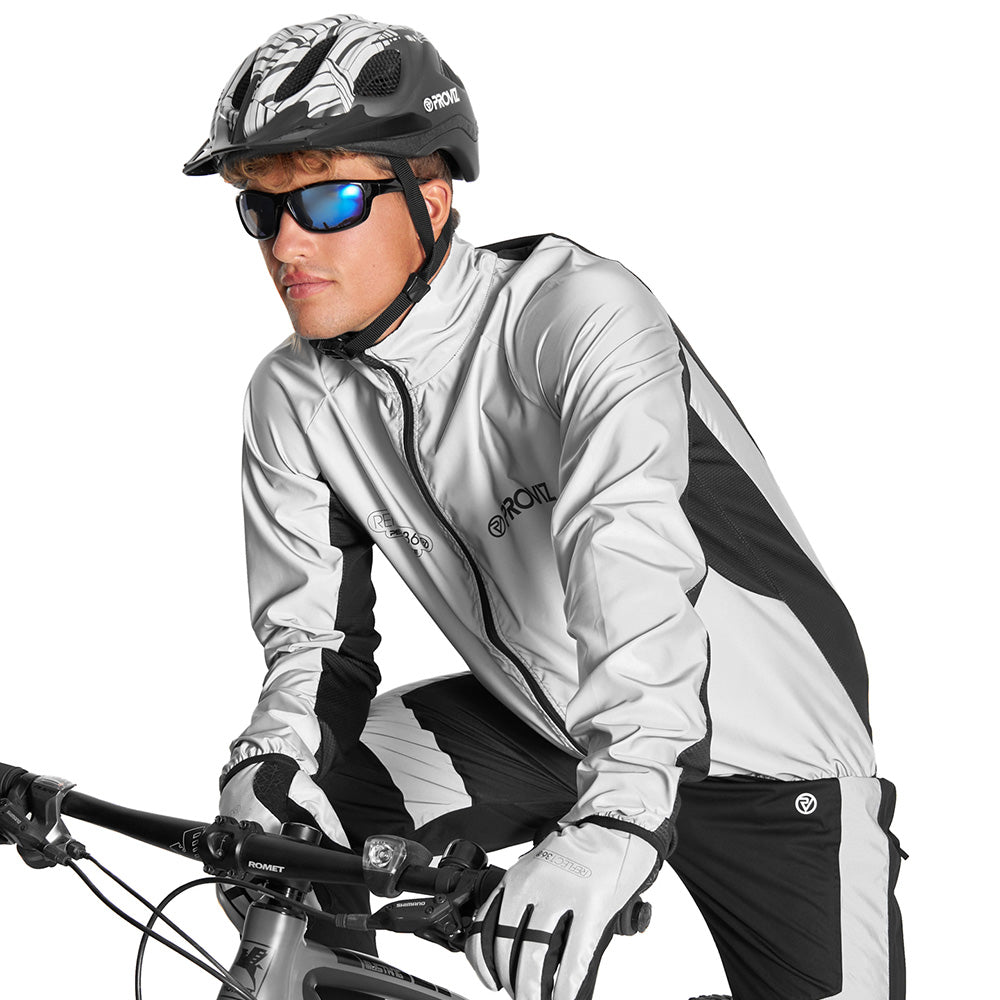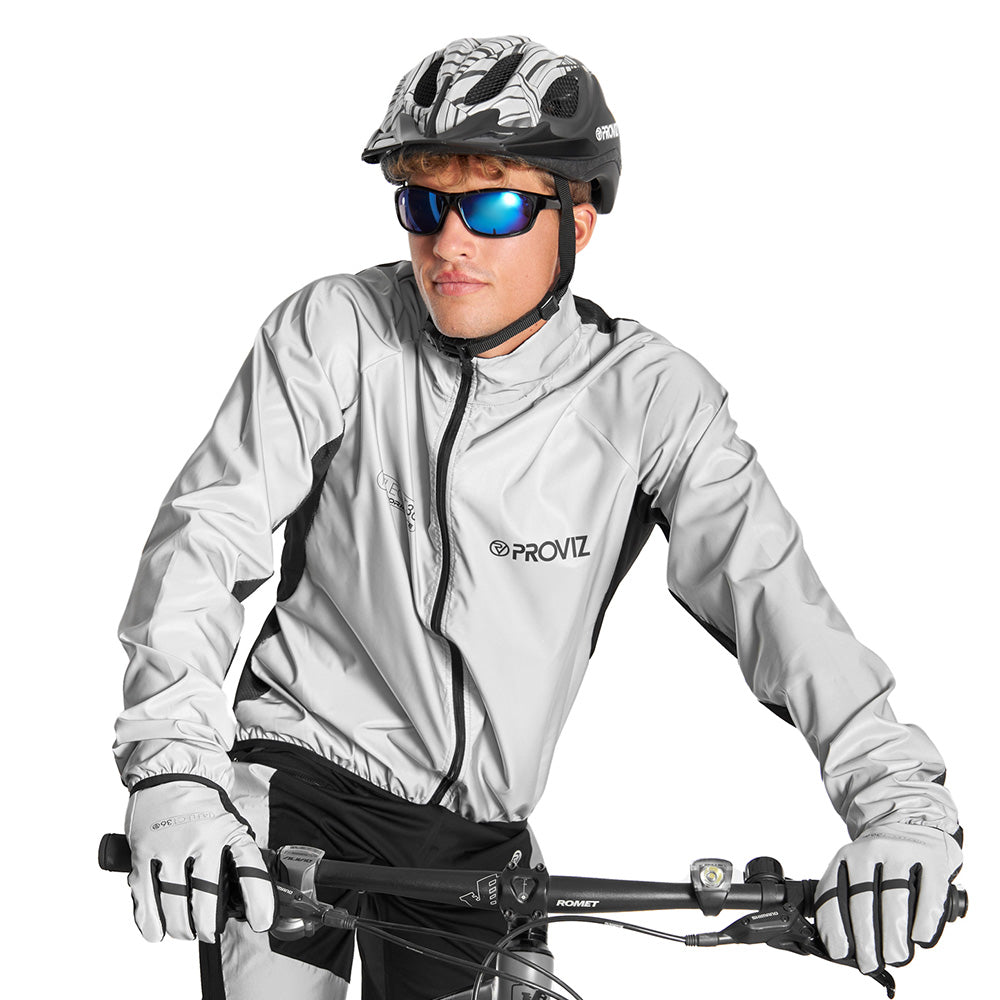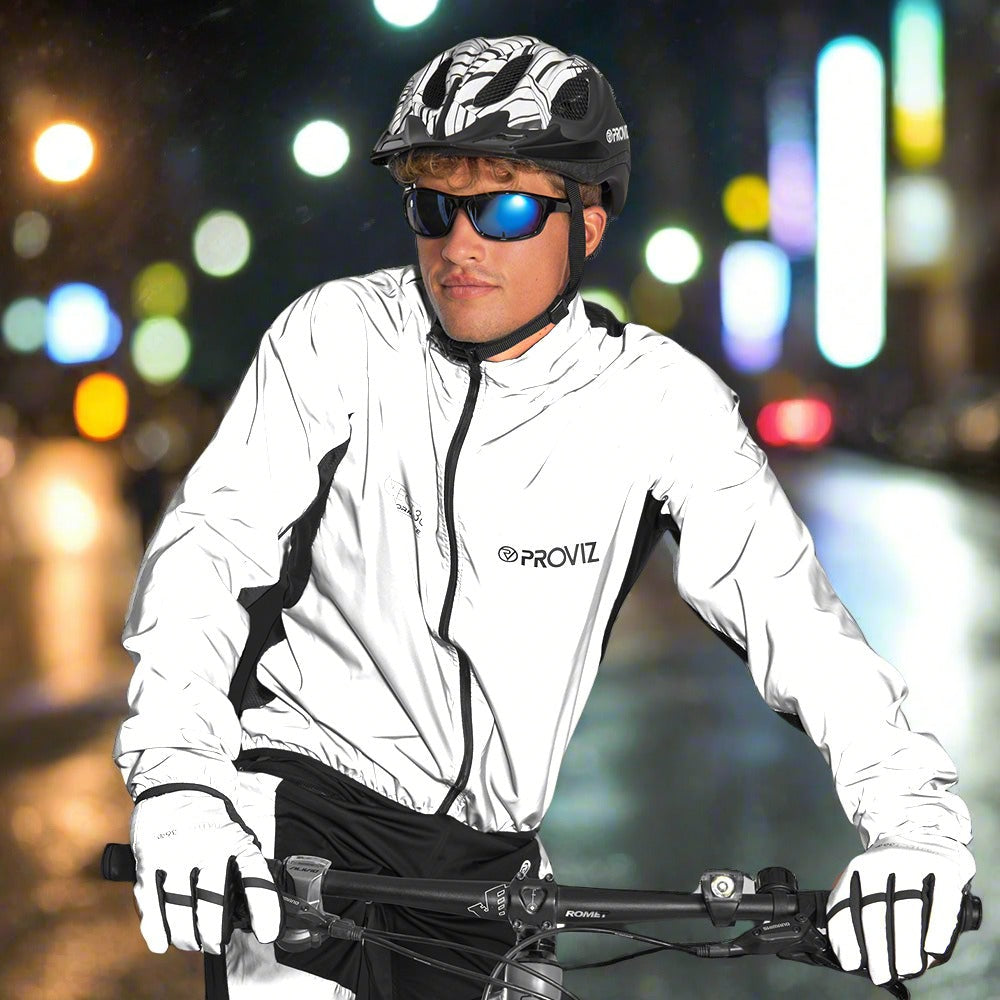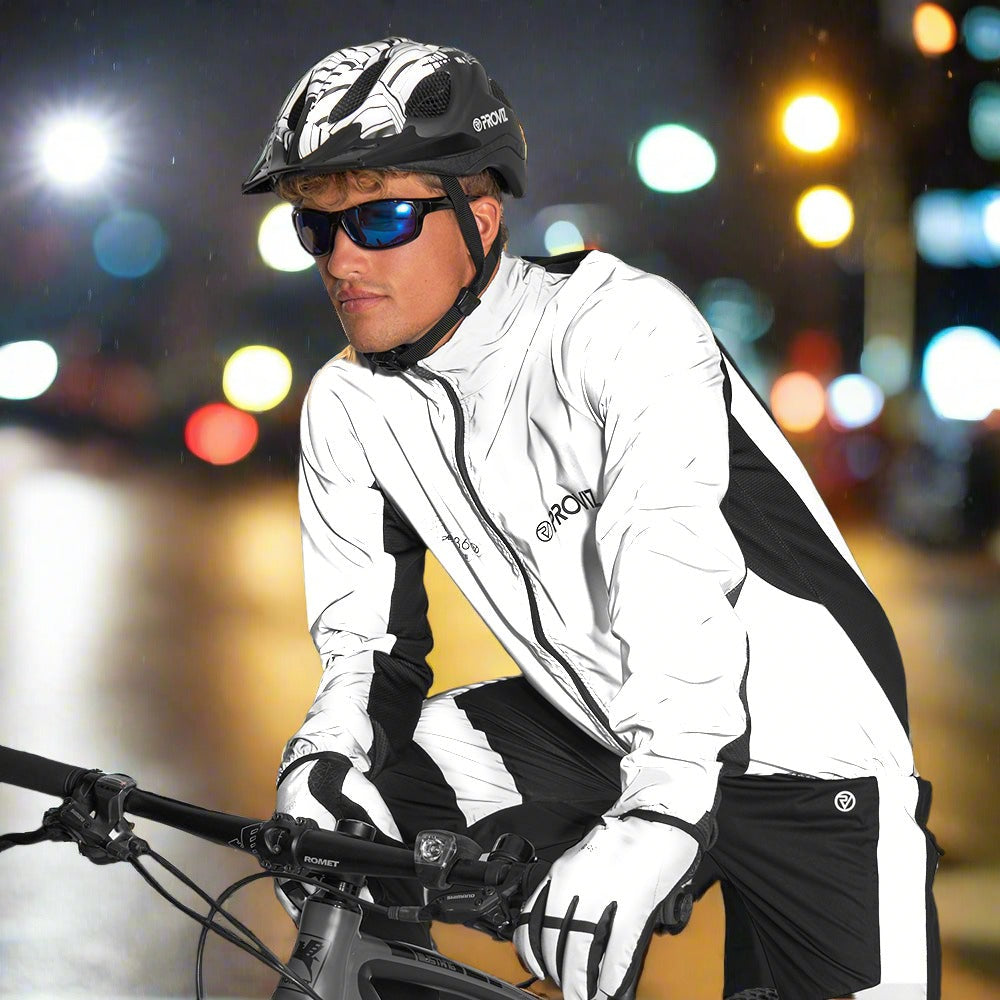 FEATURED IN
"4.5 / 5 Stars - An excellent jacket for roadies and fast commuters who want to be seen when caught out in the dark...the REFLECT360 material seems more brilliant than ever." Also featured in 'Best Cycling Clothing of the Year 2019/20'
Winter Cycling Kit - 8 Great Buys.'
Elevate your visibility during low-light cycling with the REFLECT360 Men's Reflective Lightweight Cycling Jacket. Designed as an essential addition to your regular cycling attire, this entry-level jacket ensures you stay seen and safe on dimly lit roads.

Enhanced Visibility, Effortless Style: During poor light conditions and when hit by external light like vehicle lights, the REFLECT360 jacket effortlessly layers over your cycling gear, ensuring you're unmistakably visible to motorists.

Strategic Reflective Placement: Our innovative retro-reflective material is strategically positioned across the entire front of the jacket, tops of the arms, shoulders, and lower back. This extensive coverage ensures maximum surface area for headlights to reflect, enhancing your visibility and safety, while providing breathability on the back.

Breathable Design, Unmatched Comfort: The REFLECT360 jacket features highly breathable panelling, expertly integrated across the main back area and under the arms. This intelligent design promotes efficient heat dissipation, keeping you cool and comfortable throughout your ride.

Streamlined for Performance: Crafted for riders seeking a lightweight outer layer to complement their standard wet weather gear, the REFLECT360 jacket is a minimalist masterpiece.

Amplify your cycling safety with the REFLECT360 Men's Reflective Lightweight Cycling Jacket. Unveil an essential layer that seamlessly combines visibility and functionality, empowering you to conquer the darkness with confidence.
Why we love our
REFLECT360 Men's Reflective Lightweight Cycling Jacket
The Material
Utilising millions of tiny, highly reflective glass beads, the innovative material used for the REFLECT360 Performance Cycling Jacket is exceptionally visible when lights are shined upon it making you appear bright white when caught in a vehicle's headlights.
Lock Zip
A simple feature that makes a big difference, the lock zip ensures that the zip does not slide down when you are out on your ride.
The Lining
The REFLECT360 Performance Cycling jacket has a soft-touch, moisture wicking mesh lining across the back and under arms which acts as a climate control mechanism, increasing airflow to aid cooling.
Zip Garage
Another feature expressly included to keep you comfortable in the REFLECT360 Performance Cycling jacket on cold days is the zip garage, which helps to protect against neck chafing when your jacket is fully zipped up.
tag us on instagram #MYPROVIZ
Other customers also like