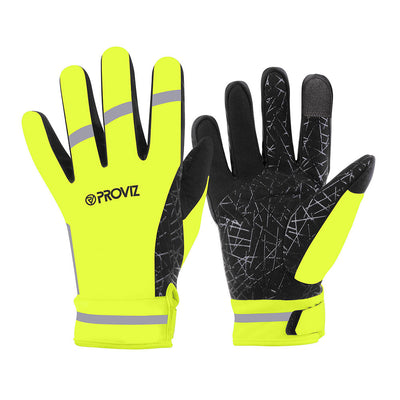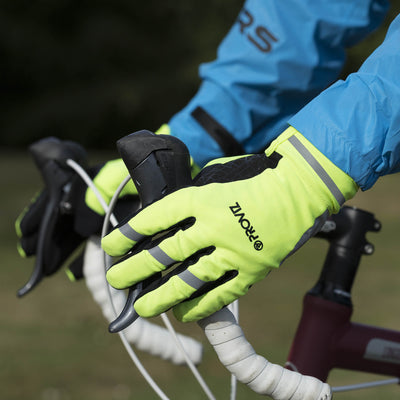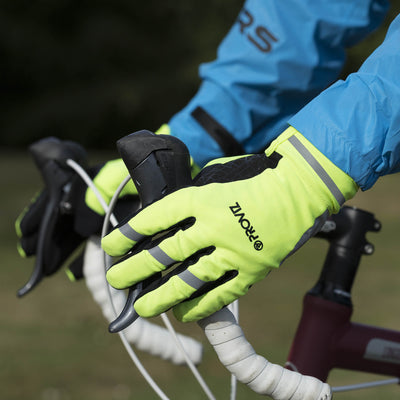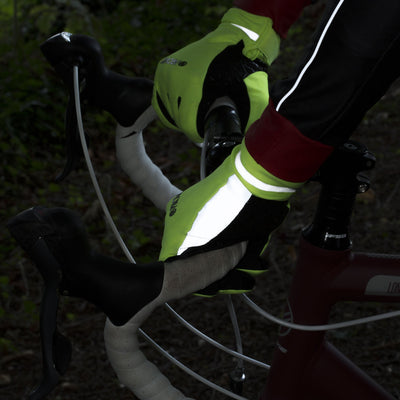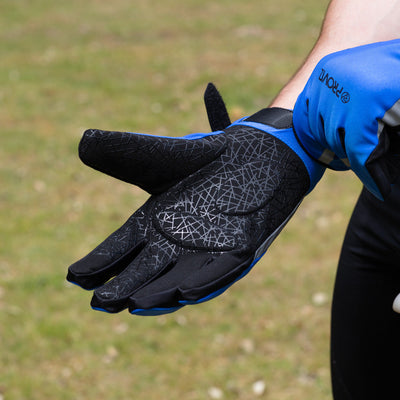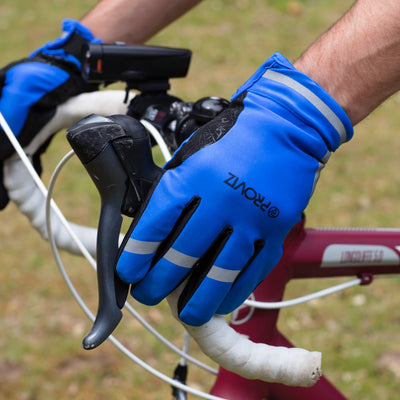 Classic
Waterproof Cycling Gloves
Free Delivery on all orders over $75.00

Extra 10% off - Use Code: EXTRA10
Shop All Flash Sale
Silicone web grip
Padded palm reinforcement
Utilises Korean Hipora waterproof and breathable insert
Waterproof, windproof, breathable
Waterproof, windproof, breathable
Adjustable 'hook & loop' cuff
Touchscreen compatible
Soft brushed inner lining for enhanced comfort
Nose wipe
Machine washable
Size available: Small – 2XL
We offer free delivery within the UK on all orders over £75.
Find out more on our delivery page. Worldwide shipping is also available.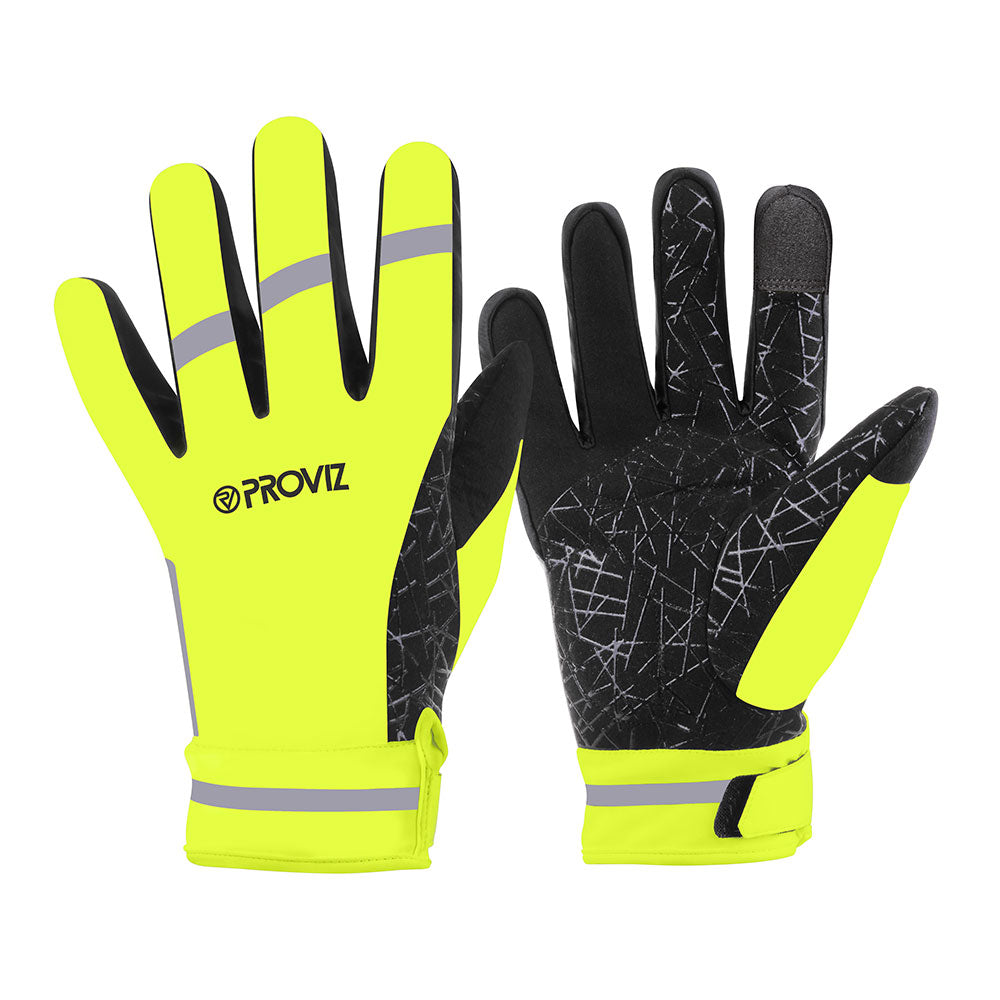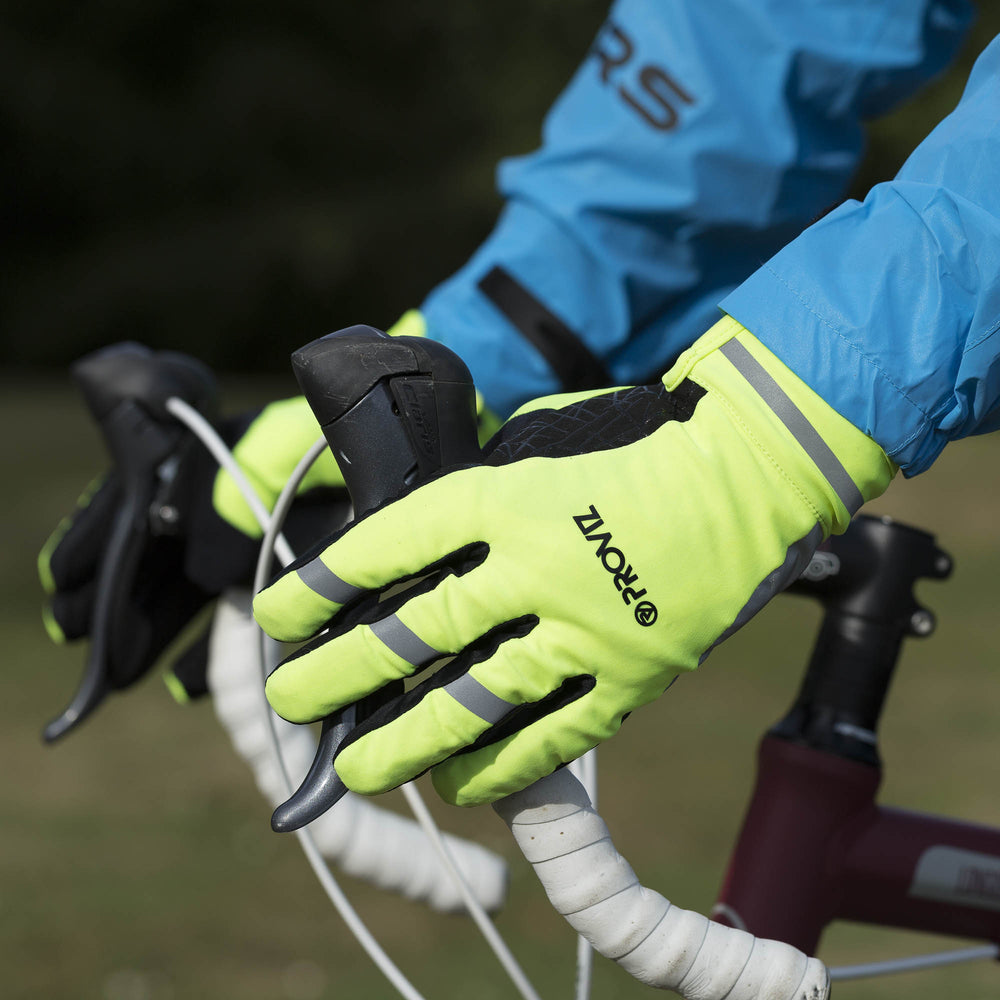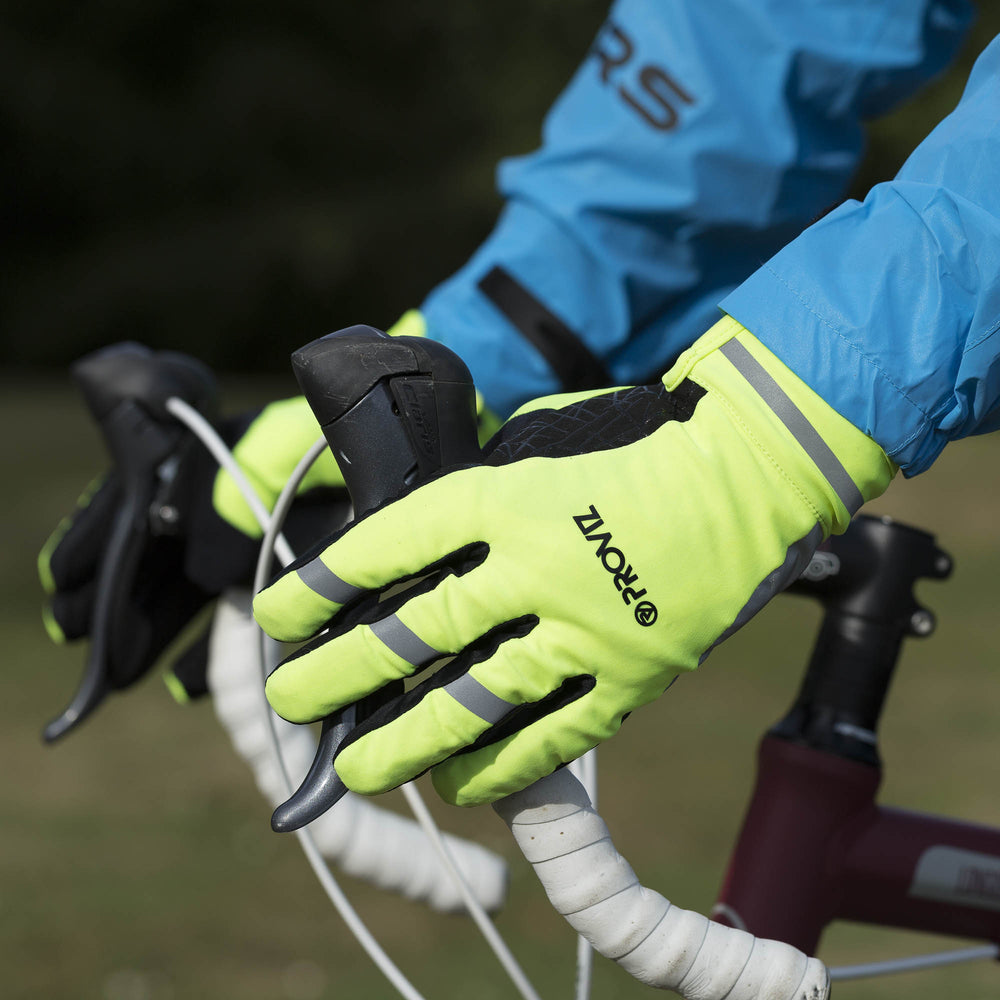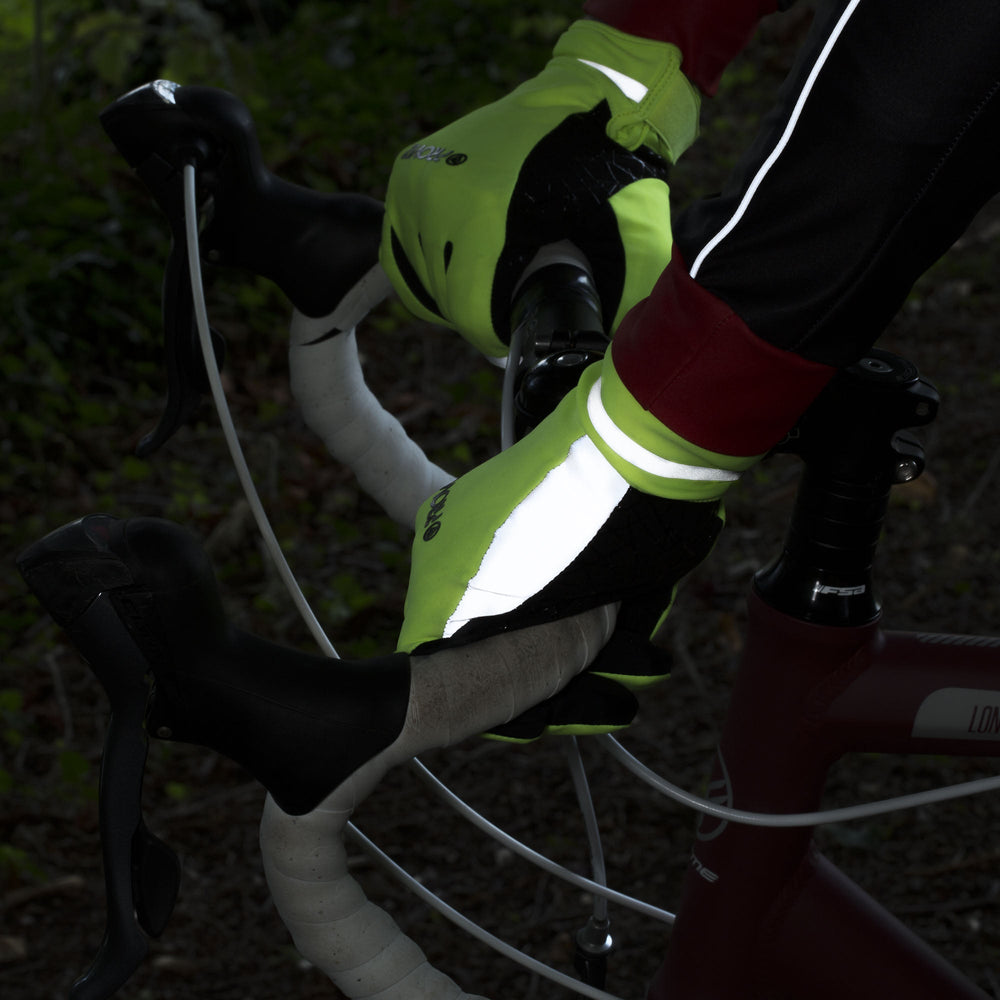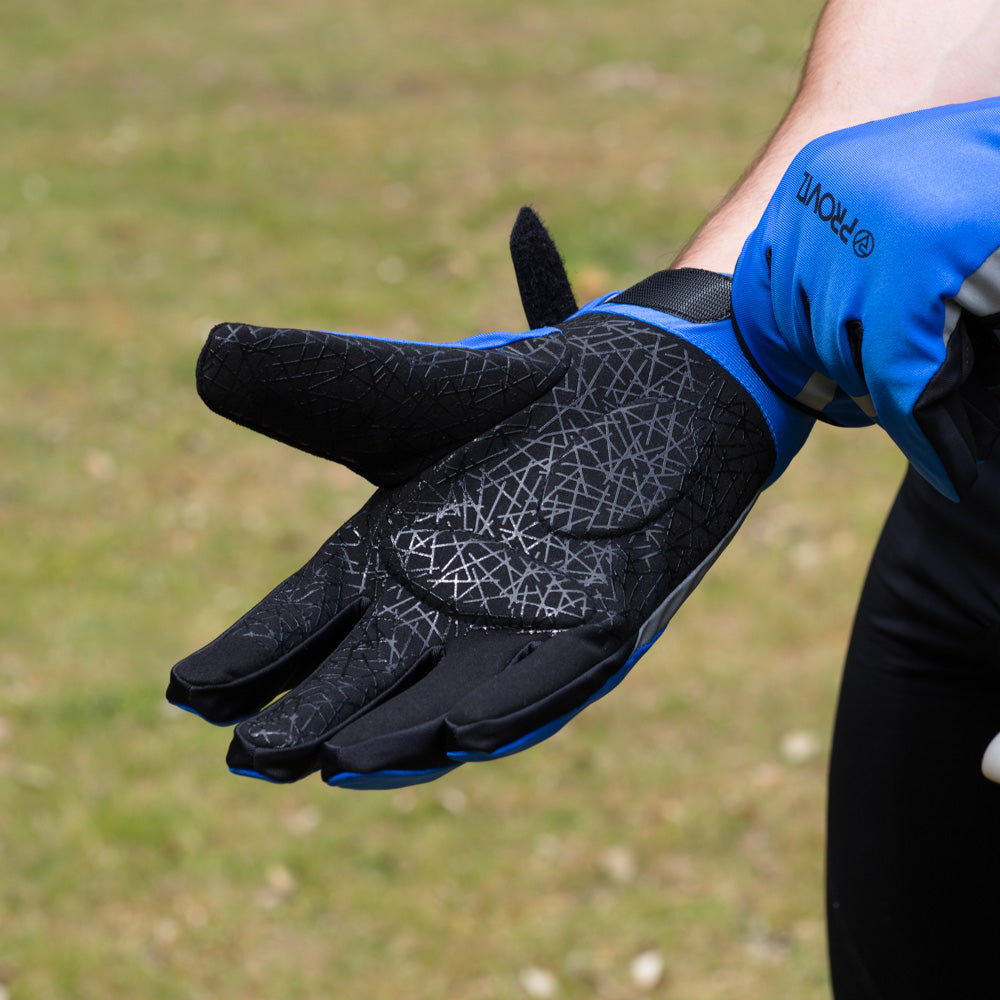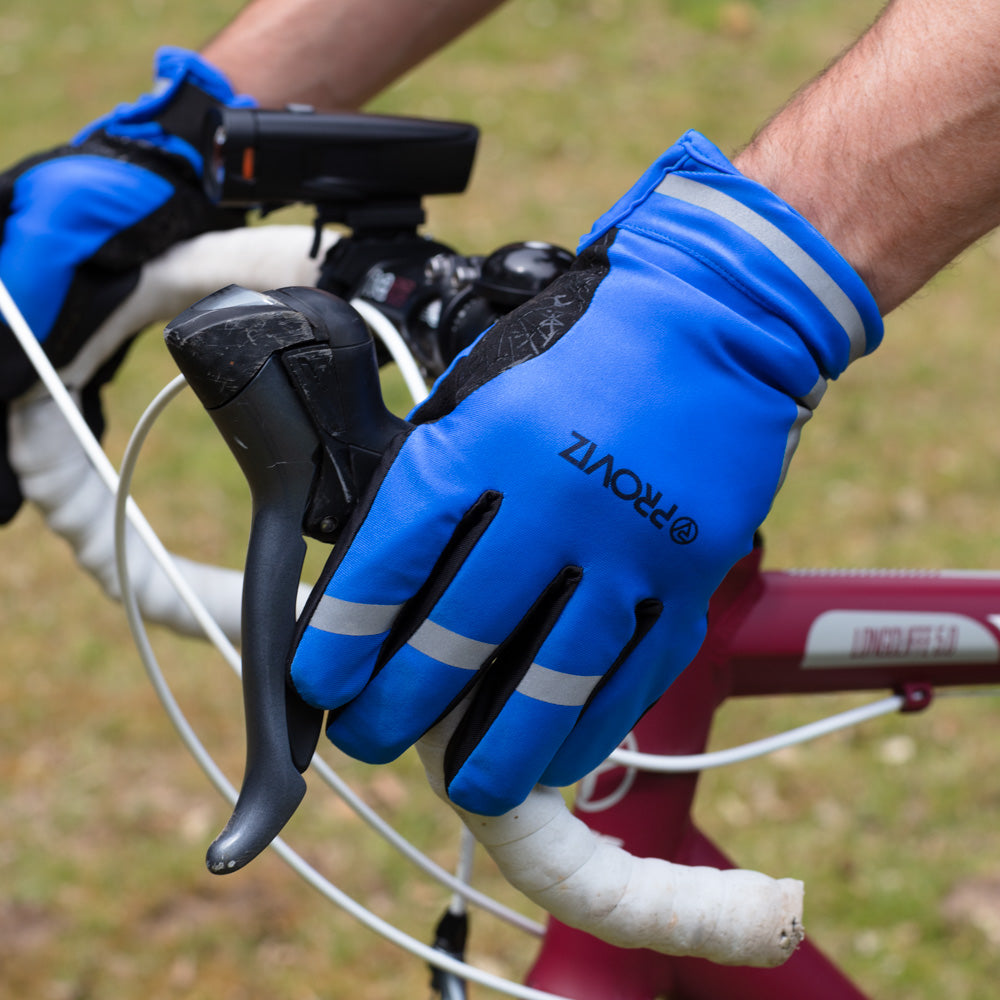 FEATURED IN
We love the luminous flash across the knuckles on this set of cycling gloves from Proviz. Theres a range of cool colours to choose and the micro-fleece inner lining is super soft. With adjustable cuffs along a web-pattern silicone grip palm padding and touchscreen compatibility - these gloves have it all. They are water and windproof too and the nose wipe patch is an inspired addition! At this price point possibly the most economically-savvy option.
Featured in Best Winter Cycling Gloves for 2022The Sportsman:As we approach winter youll need to make sure you have a firm grip and a dry hand when out on the road so the Proviz Classic Waterproof Cycling Gloves will work a treat.
Best Reflective Garments to keep you visible after dark
The Classic cycling gloves are designed in exactly the same way as our REFLECT360 cycling gloves, except for the reflective outer shell. Instead, the storm gloves have a day-glow fluorescent outer-layer with reflective trim across the knuckles, cuff and side panel. Padded palms help to give enhanced comfort and the silicone web grip gives great grip when it's raining. Underneath the outer layer there is an internal waterproof layer made from a Korean Hipora insert. Korean Hipora consists of a three-layer microporous silicone coating structure. The first layer prevents most water from passing, the second layer is a honeycomb structure that lets moisture in to then let it expel through the first layer, the third layer is a denser layer to added protection against water. The three layers combine to give a breathable and very effective material for cycling gloves due to its thin, lightweight and waterproof properties.
Why we love our
Classic Cycling Gloves
Waterproof Outer Layer and Reflective Detail
The waterproof outer layer will keep your hands dry on rainy days and the reflective detail will help you catch the light at night.
Silicone Web Grip and Padded Palm
The silicone web grip and padding on the palms of the Classic Waterproof Cycling Gloves combine to give you a highly effective and comfortable grip.
Micro-Fleece Inner Lining
Classic Waterproof Cycling Gloves are lined with soft brushed micro-fleece that keeps your hands warm but allows excess heat to escape.
Adjustable Hook & Loop Cuffs
Use the hook and loop cuff feature on the Classic Waterproof Cycling Gloves to give you a secure and comfortable fit and to keep the cold wind out.
Touchscreen Compatible
The first finger on your gloves is compatible with touchscreens so no need to take your gloves off in the cold to answer an incoming call!
tag us on instagram #MYPROVIZ
Other customers also like