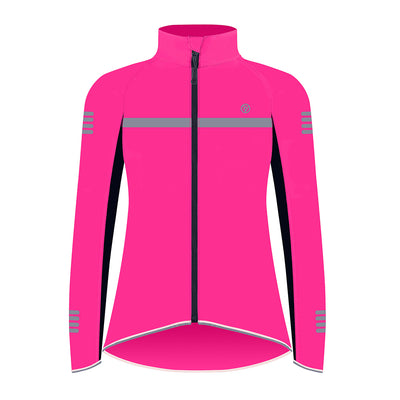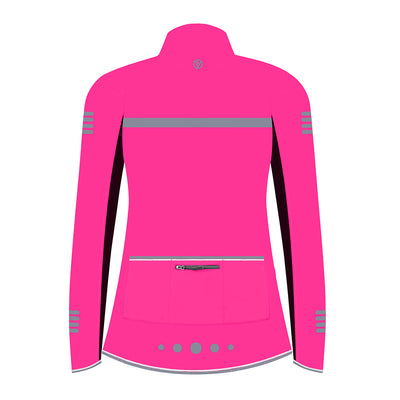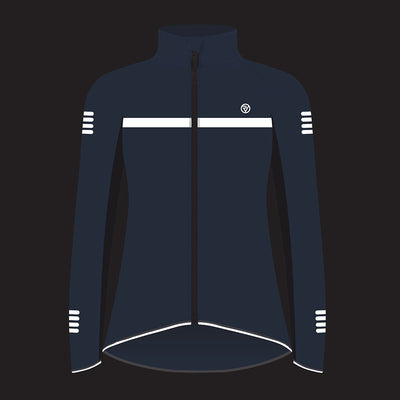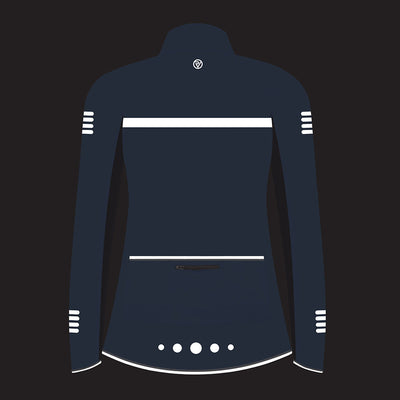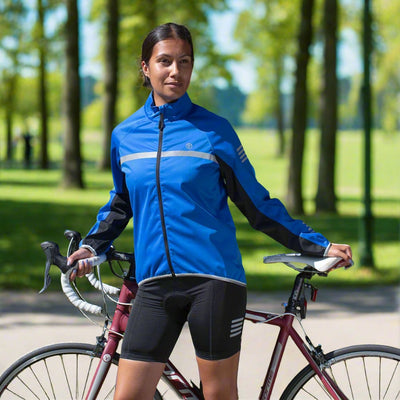 Classic
Women's Reflective Softshell Cycling Jacket
Free Delivery on all orders over $75.00
Extremely Waterproof: 20,000mm
Extremely Breathability: 20,000gm/24hr
Triple-layered 30D Interlock four-way stretch fabric with TPU waterproof film
REFLECT360 reflective trim for enhanced visibility
Relaxed semi-fitted
Three rear pockets
We offer free delivery within the UK on all orders over £75.
Find out more on our delivery page. Worldwide shipping is also available.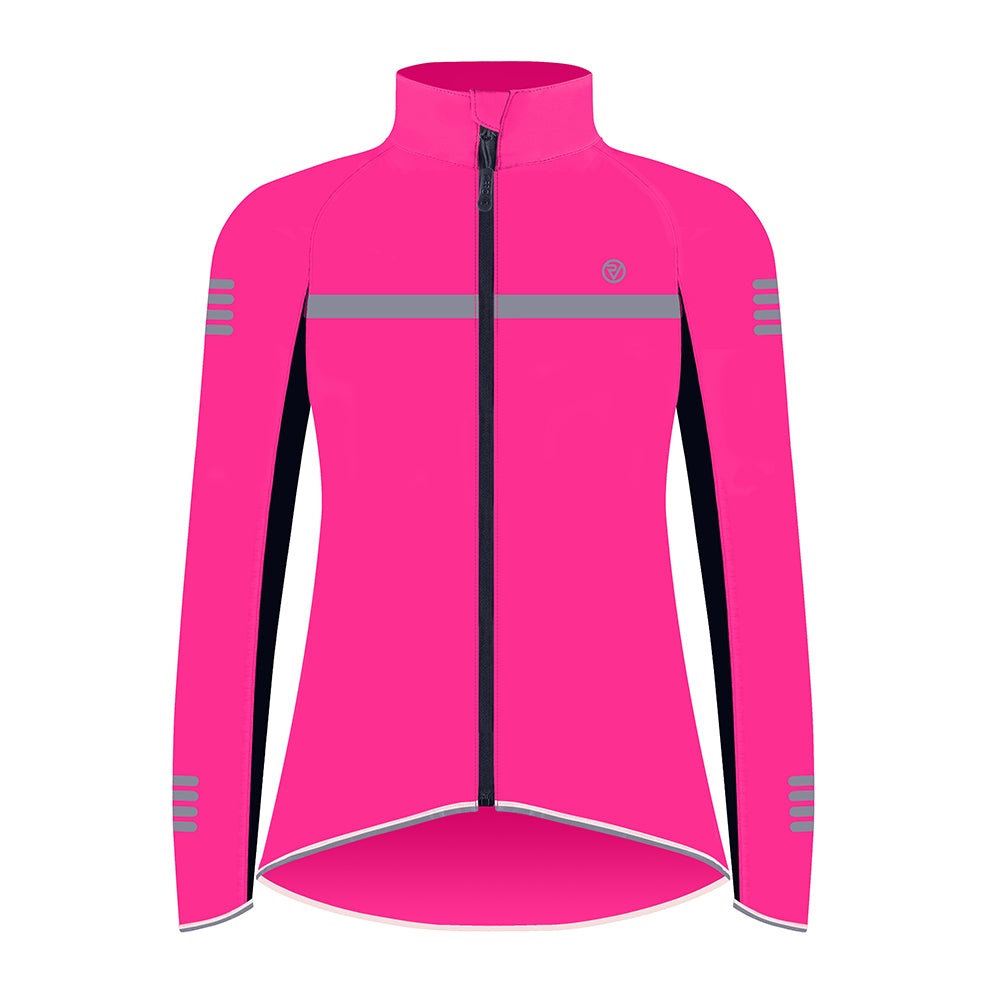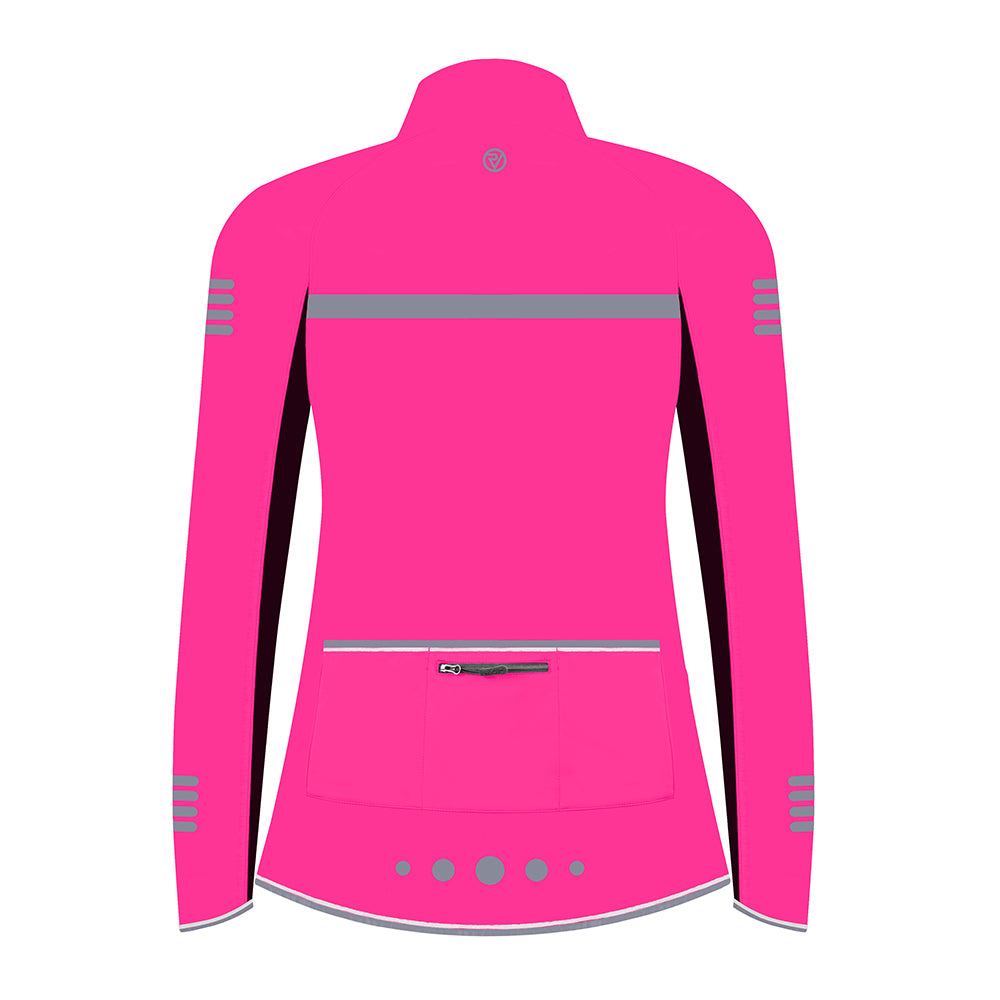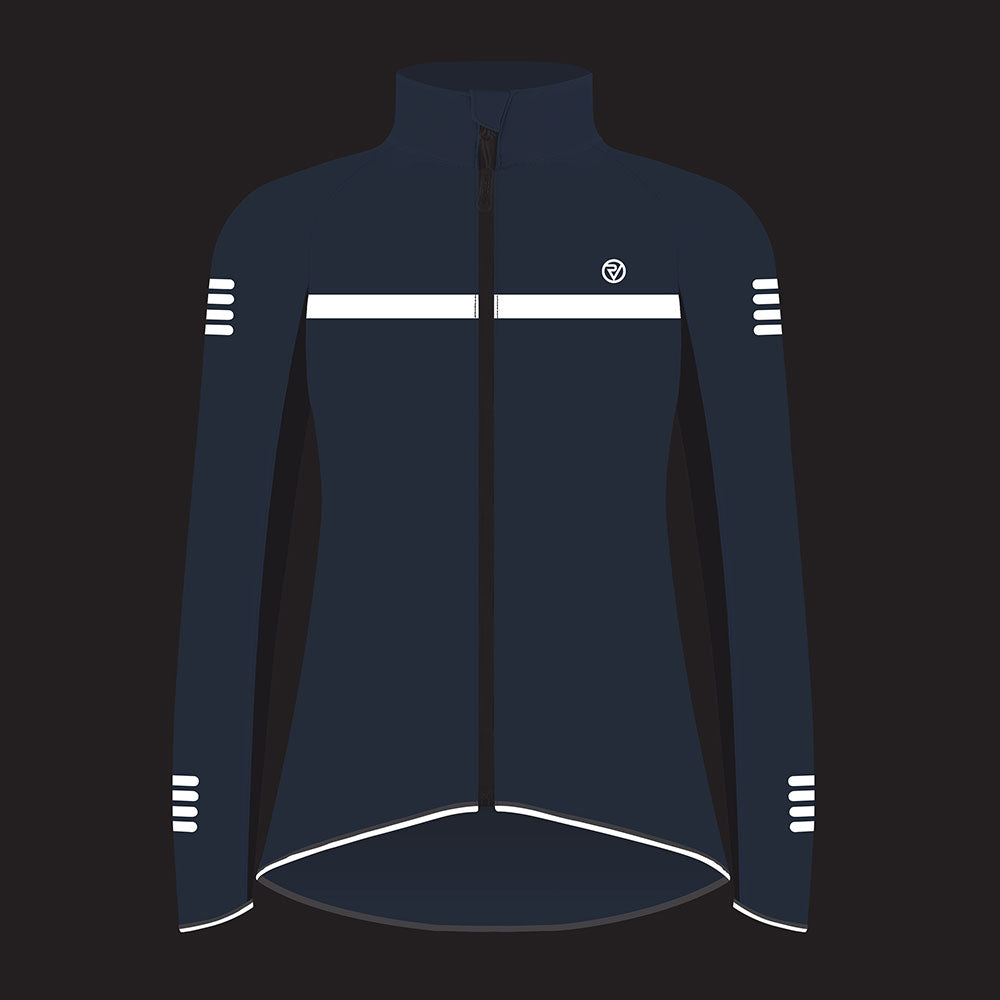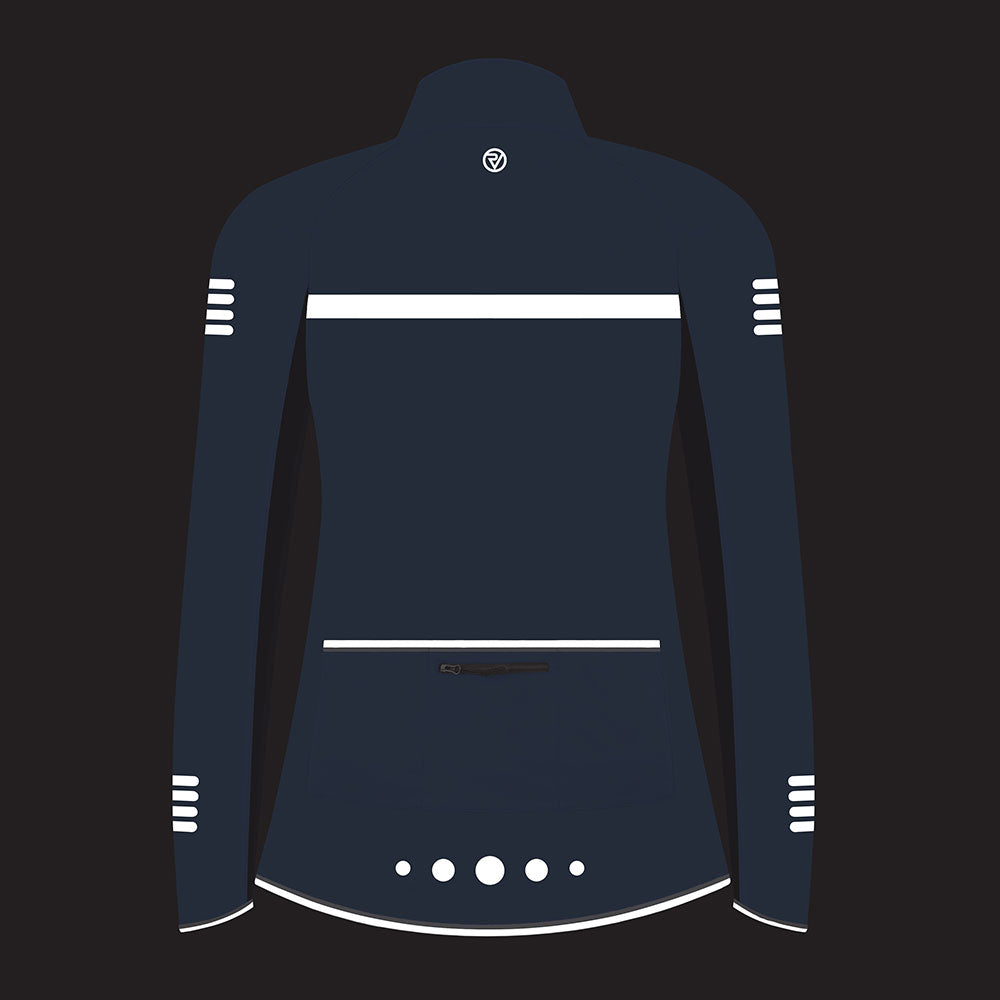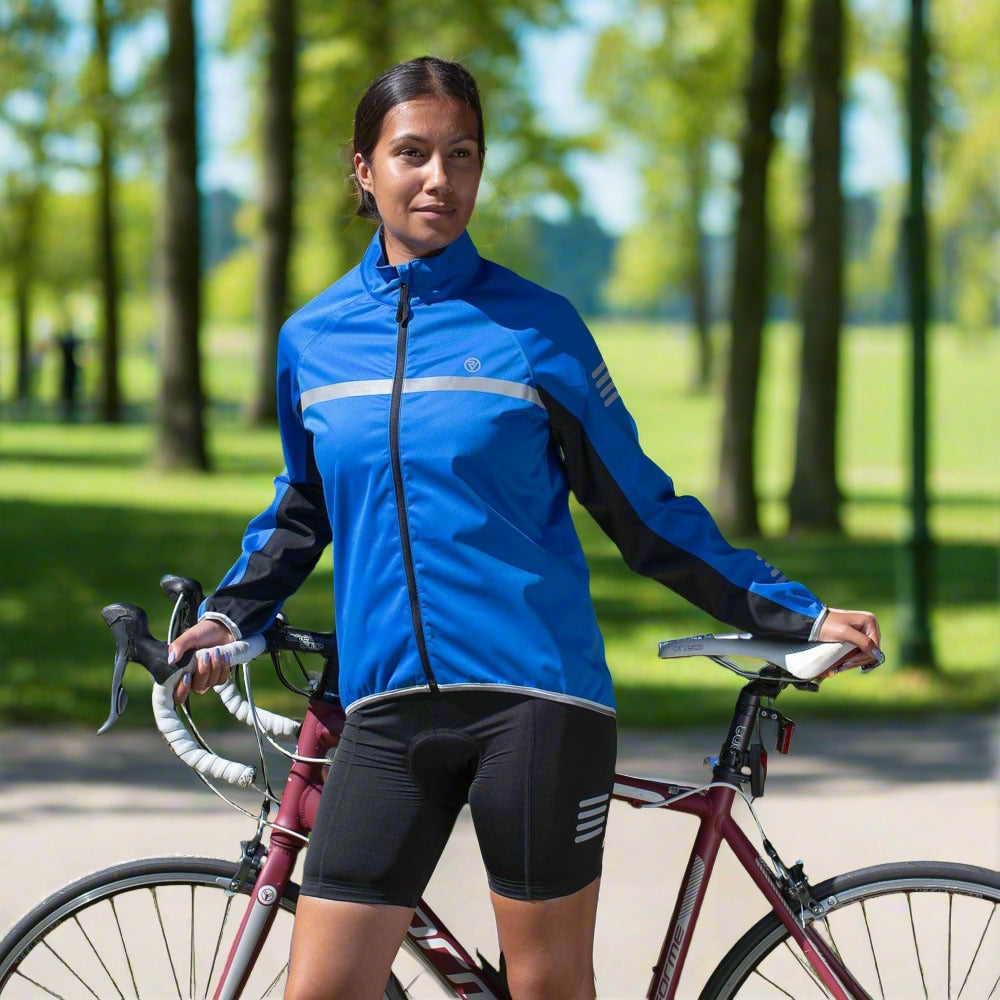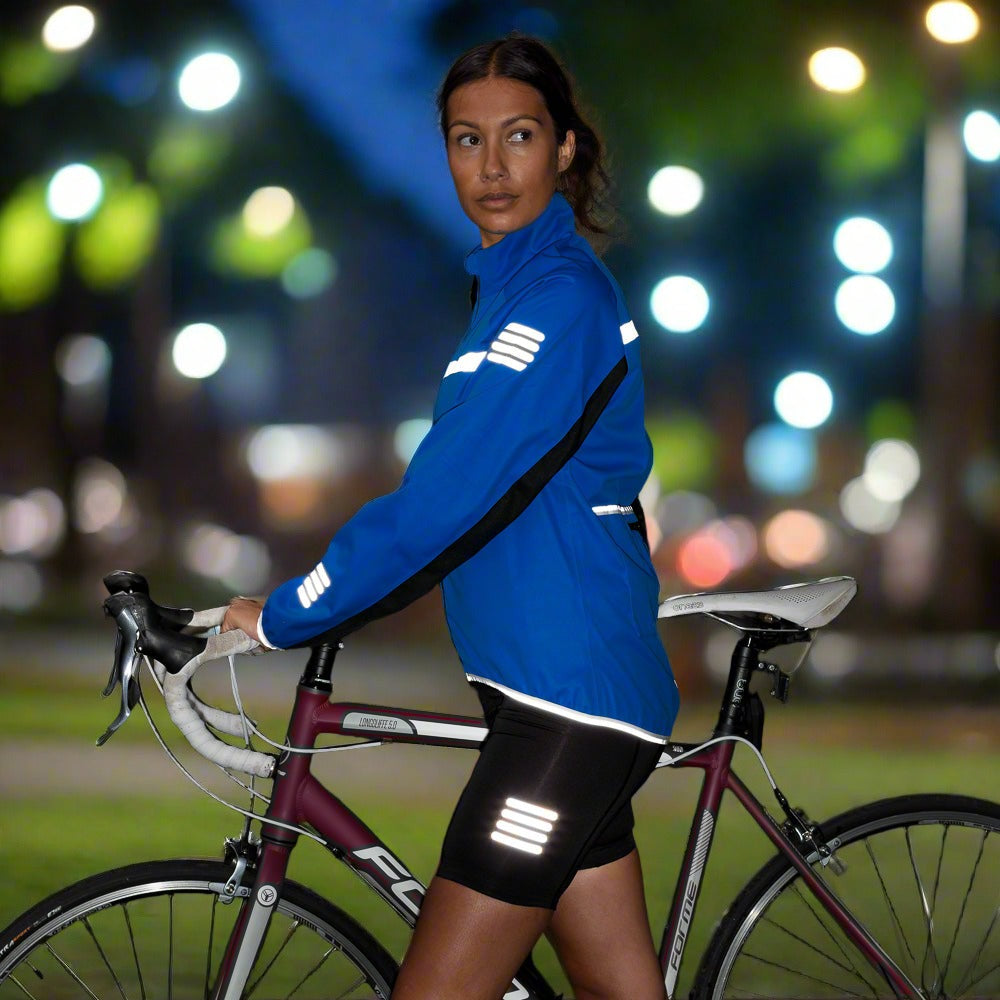 FEATURED IN
"Featured in 'Winter cycling kit: best reflective gear for staying safe on the roads"
Featured in 'Best Winter Cycling Jackets 2022- "year-round top-layer protection against the elements"
Of all the jackets on test this would be our top pick for a rainy ride"
The king (or queen) of cycling jackets: Proviz's new Classic Waterproof Jacket is a very high-spec softshell jacket that has a classic look and high levels of waterproofing (20000mm) and breathability (20000).
The Review Smith's: Rated 5/5 - This jacket will become your regular cycling companion comfortable practical and highly visible great value for money
Meet the Proviz Classic Waterproof Jacket – a high-performance softshell jacket that seamlessly combines timeless aesthetics with remarkable waterproofing (20,000mm) and breathability (20,000/24hr). Immerse yourself in the pinnacle of comfort, flexibility, and protection with its innovative triple-layered, four-way stretch fabric composition.

Ultimate Softshell Excellence: The Classic Waterproof Jacket stands as a testament to high-spec softshell engineering. Embrace a classic aesthetic coupled with exceptional waterproofing and breathability levels, ensuring you stay dry and comfortable in diverse conditions.

Uncompromised Comfort: Crafted from triple-layered, four-way stretch fabrics, this jacket provides an unparalleled combination of comfort and flexibility. Experience a jacket that keeps you warm and dry across all seasons, elevating your outdoor experiences.

Year-Round Versatility: Designed to excel throughout the year, this jacket offers adaptability like no other. Layer up with ease during winter for added warmth, and relish in its flexibility during milder months. Embrace its seamless transition between seasons.

Enhanced Visibility: Prioritising safety during low-light conditions, the Classic Waterproof Jacket features substantial REFLECT360 trim. Enhance your visibility when it matters most, ensuring you remain seen and secure during darker months.

Elevate Your Outdoor Journey: Unleash the potential of the Proviz Classic Waterproof Jacket, where timeless style meets advanced technology. Traverse the seasons with confidence, knowing you're equipped with a softshell garment that marries performance, protection, and visibility.
Why we love our
Classic Softshell Cycling Jacket
Reflective Logos and Trim
When out at night, it's imperative to be seen. In whatever situation, if you are out in the dark the REFLECT360 trim on on the front,  back and the sleeves will help you be more clearly visible by drivers.
Rear Pockets
Three rear pockets (one zipped), will give you all of the space you need to carry extra layers, your valuables and other gear you may need.
The Material
A high quality blend of materials gives a highly breathable and waterproof material with great flexibility and multi-way stretch.
Zip Pulls and Garage
On a cold or wet day you may wish to zip up your jacket to the top without taking your gloves off. The zip pulls ensure easy use of the zips and the garage helps to ensure no chin chafe.
tag us on instagram #MYPROVIZ
Other customers also like