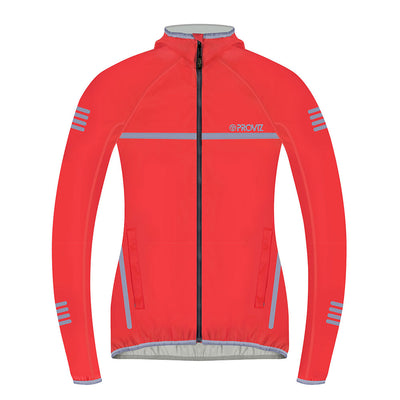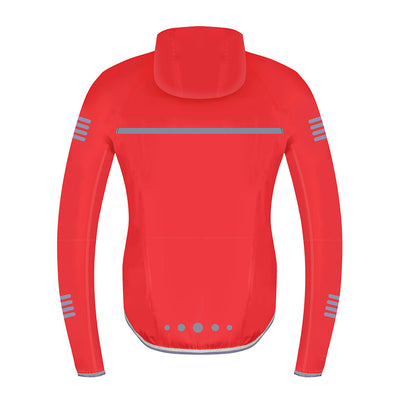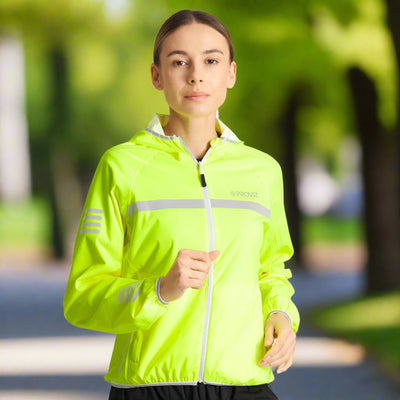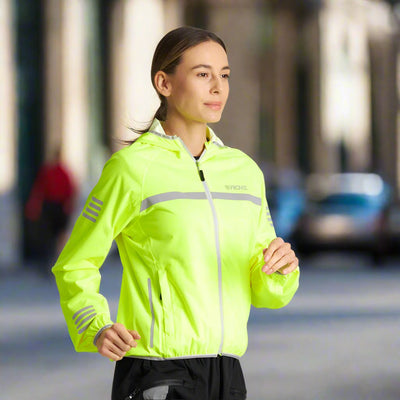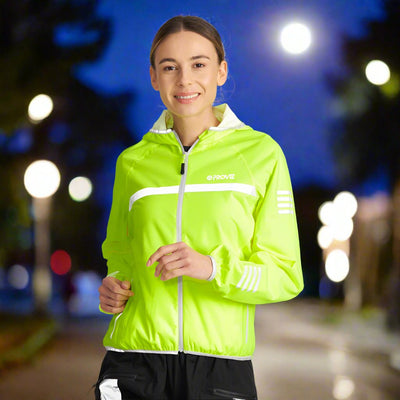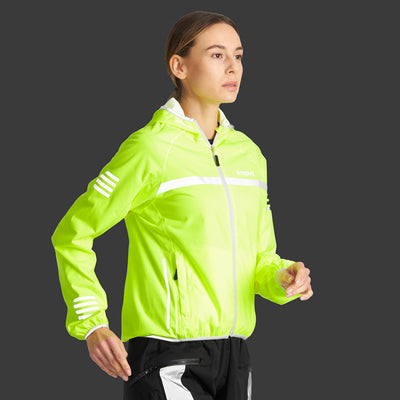 Classic
Women's Waterproof Running Jacket
Free Delivery on all orders over $75.00

Extra 10% off - Use Code: EXTRA10
Shop All Flash Sale
Exceptionally high Breathability & Waterproof fabric
Extremely Breathable: 20,000+gm/24hr
Extremely

Waterproof: 20,000mm & Seam-sealed
Reflective trim & stripes for increased visibility

Lightweight: 250g
Two side pockets
Integrated hood
Zip guard
Elastic waist
Four-way stretch material
We offer free delivery within the UK on all orders over £75.
Find out more on our delivery page. Worldwide shipping is also available.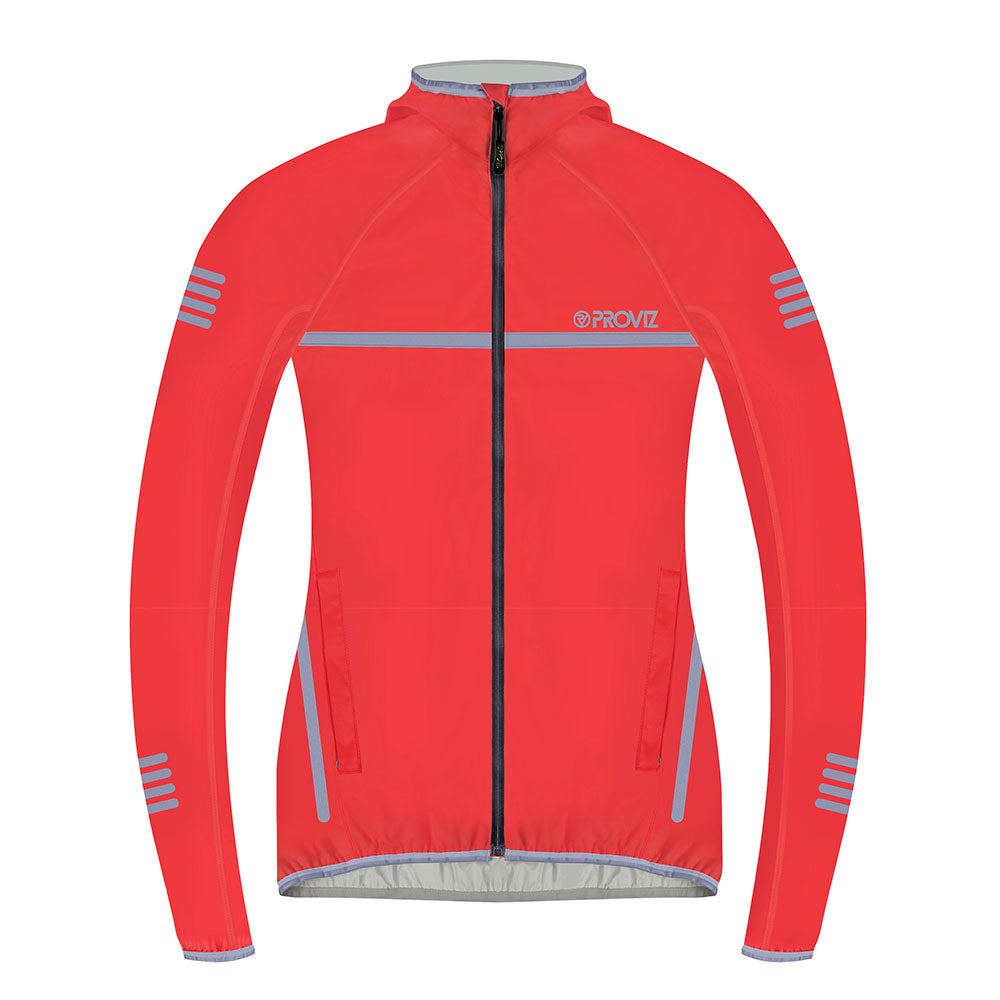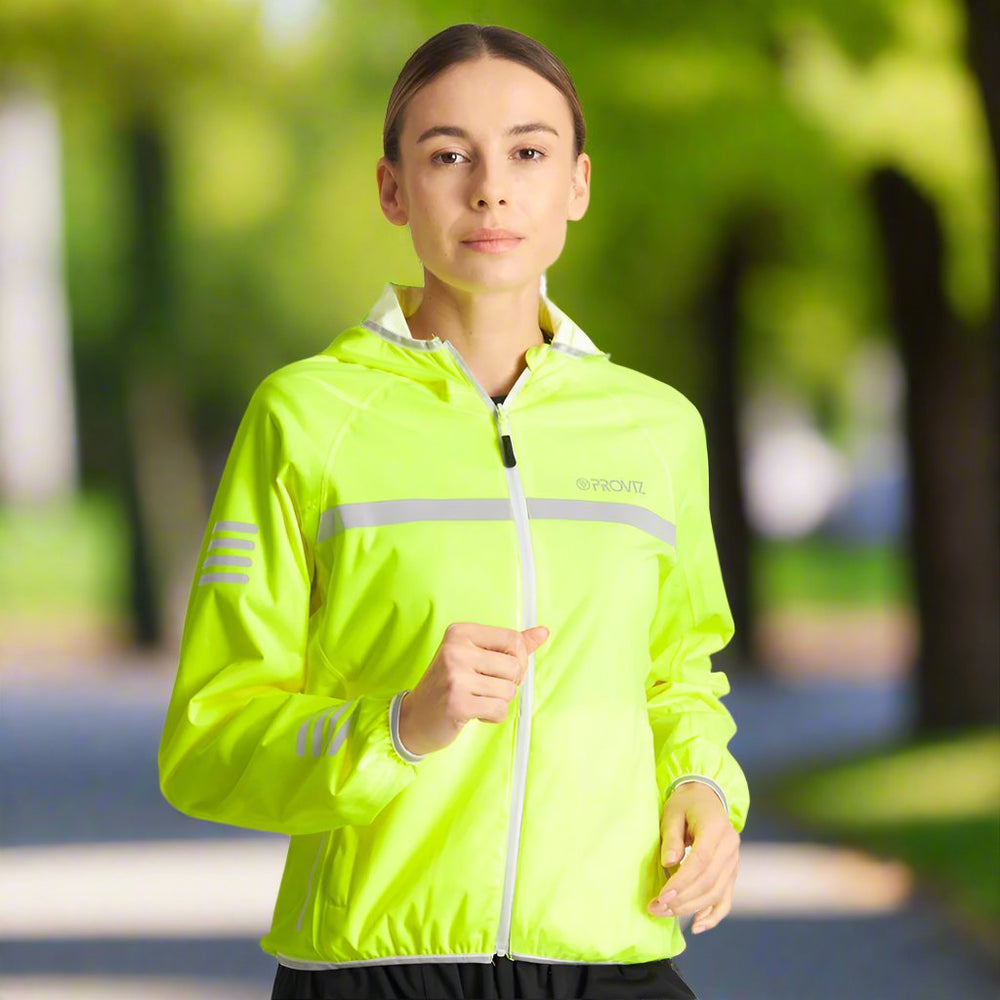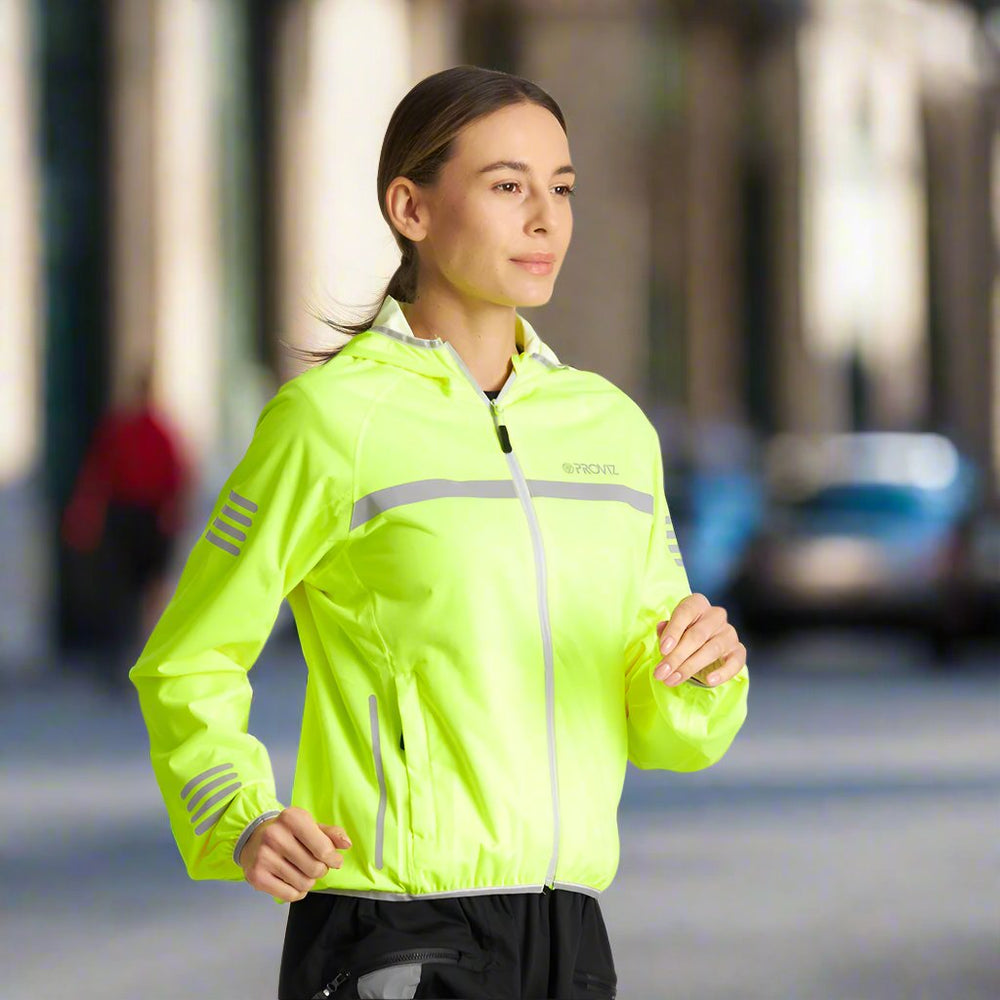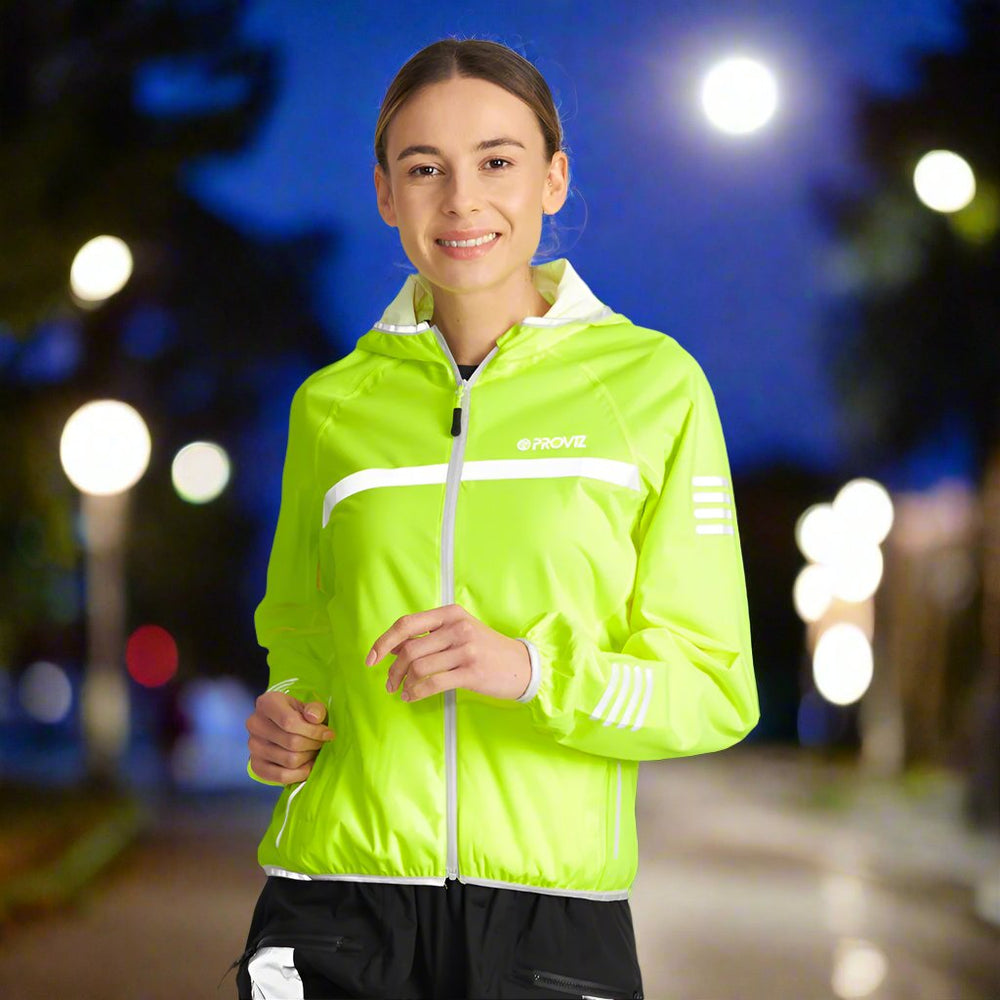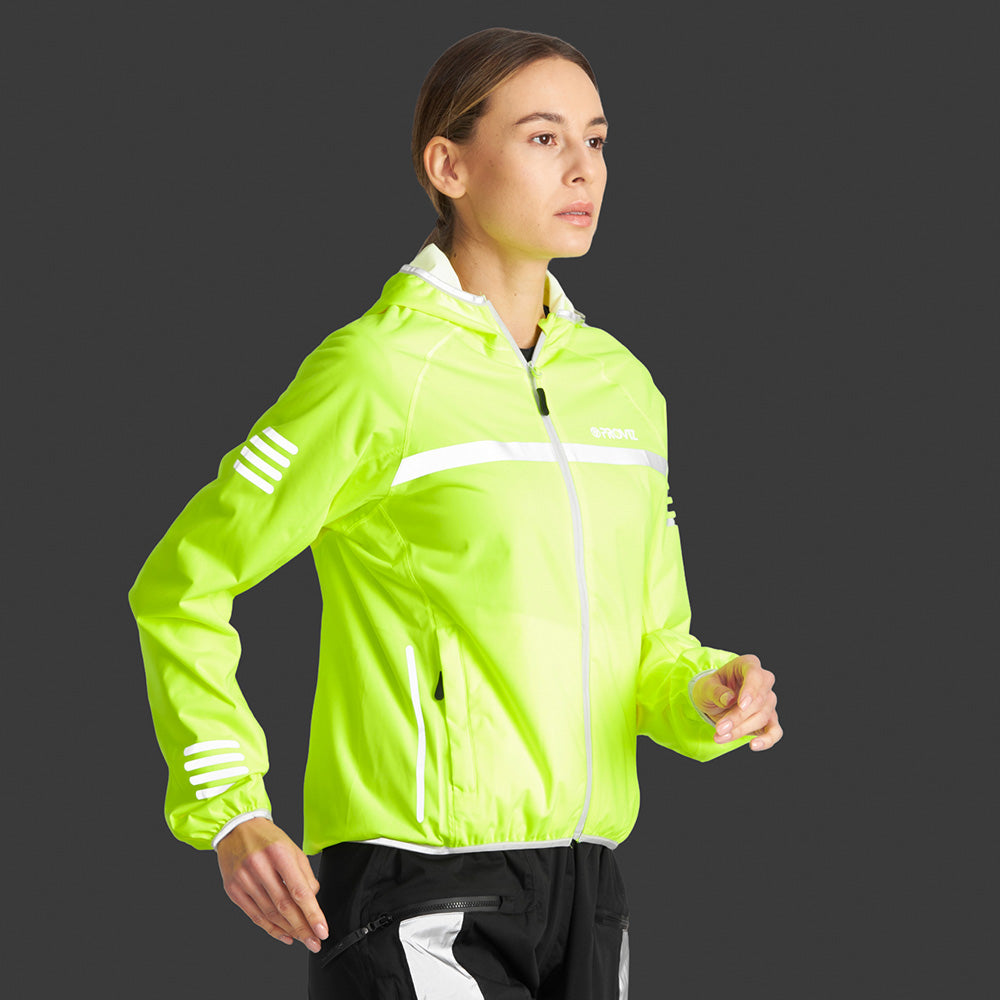 FEATURED IN
WINNER - Awarded ES Top Pick - Best Reflective Running Jackets for Women'''
WINNER - INDY BEST BUY - Waterproof Running Jacket's for Women'''
Stretchy Breathable and the perfect Outer Layer''
'It's top of the class for road safety''
Featured in Fashion: 'What to wear to exercise outside''
"Great for visibility and very waterproof up there for value for money."'
Featured in the 'Best Waterproof Running Jackets''
'Proviz has done a good job with its running jackets. This is breathable waterproof and its trademark reflectivity (it lights up like a Christmas tree when a light is shone at it) is abundant rather than just the nod to visibility that many running jackets give. The stretchy fabric moves well while running and the hood is simple but effective. A great choice if you run at night or in the early morning.''
'With impressive waterproofing and unbeatable visibility this jacket offers good value for money.''
'The Proviz brand focuses on increasing the visibility of athletes and this jacket certainly does that!''
'The Waterproof Running Jacket is not only one of the most reflective pieces of kit you're going to find but it also provides a good level of protection against the elements. As well as a high waterproof rating which includes protection for waterproof side pockets it also has an impressive level of breathability so you don't need to worry about being drenched in sweat by the end of your session.'''
The Classic Waterproof Running Jacket is a lightweight jacket engineered to deliver unmatched breathability and exceptional waterproofing, ensuring your comfort in all weather scenarios.

Supreme Performance: Crafted from a blend of four-way stretch fabrics, the Classic Waterproof Running Jacket sets the standard for a high-spec, flexible outer layer. Seam-sealed sewing lines ensure an impervious shield against water infiltration, ensuring you remain dry, whatever the weather.

Breathable & Dry Comfort: With remarkable levels of waterproofing (20,000mm) and breathability (20,000+gm/24hr), this jacket is expertly designed to cater to your performance needs, allowing you to stay comfortable and dry.

Enhanced Visibility: REFLECT360 Trim and stripes across the arms, ensure you are visible even in low-light conditions. REFLECT360 is made with millions of tiny beads, that produce extreme reflectivity when hit by external light, keeping you safe and seen on the road.

Effortless Flexibility: Weighing in at only 250 grams, this jacket strikes the perfect balance between lightweight design and optimal performance. Experience freedom of movement and functional design that's tailored to elevate your running experience.

Redefine Your Running Experience: Elevate your runs with the Classic Waterproof Running Jacket. Unleash the power of high breathability, exceptional waterproofing, and lightweight design. Whether rain or shine, this jacket empowers you to push your limits with confidence and comfort.
Why we love our
Classic Waterproof Running Jacket
The Material
A fluorescent four-way stretch material gives the jacket a high waterproof and breathability rating of 20,000mm & 20,000gm/24hr plus eye-watering fluorescence by day.
Waterproof Zip with Garage
Not just a neater way to fasten your Classic running jacket, the simple and effective zip garage ensures that you do not experience any nasty neck chafing when your jacket is zipped all the way up.
Waterproof Side Pockets
The jacket incorporates two side pockets to house all of the gear needed on your run.
Reflective Detail
We've added a huge amount of our REFLECT360 reflective material to help you be seen further in advance drivers on the road when you are are out in the dark
tag us on instagram #MYPROVIZ
Other customers also like