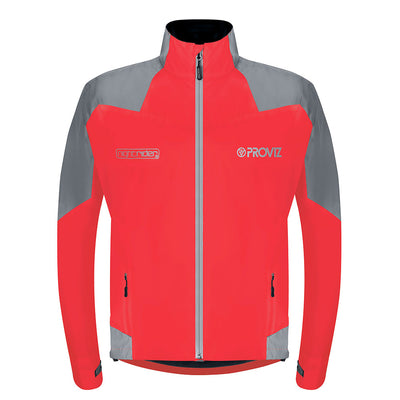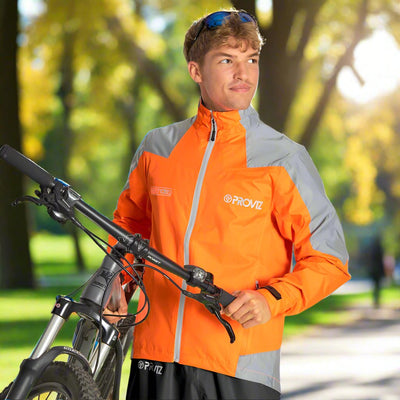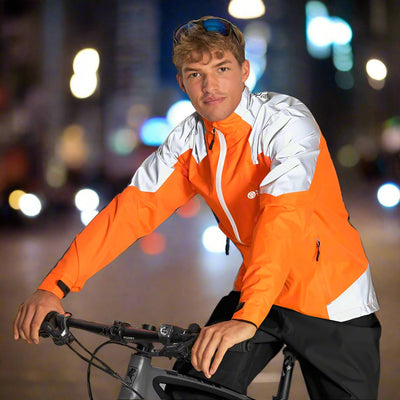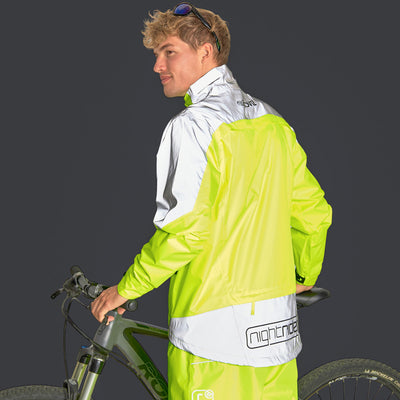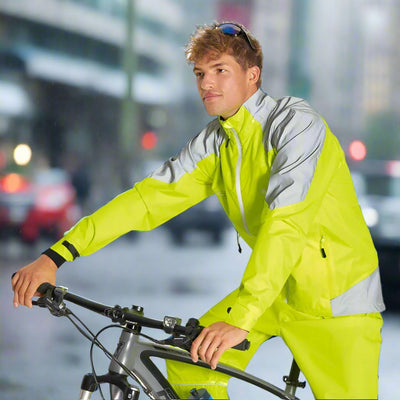 Nightrider
Men's Cycling Reflective & Waterproof Jacket
Free Delivery on all orders over $75.00

Extra 10% off - Use Code: EXTRA10
Shop All Flash Sale
Extremely Waterproof (10,000mm) & Waterproof storm zip
Extremely breathable (10,000gm/24hr)
Micro fleece-lined collar for added comfort and warmth
Quick-dry mesh lining for extra comfort
Reflect360 paneling on arms, shoulders, and lower back for highest visibility

Adjustable waistband and velcro cuff
Seam-sealed for extra waterproofing
Side pockets
Low-profiled rear spray guard
Machine washable
Weight - 440g
We offer free delivery within the UK on all orders over £75.
Find out more on our delivery page. Worldwide shipping is also available.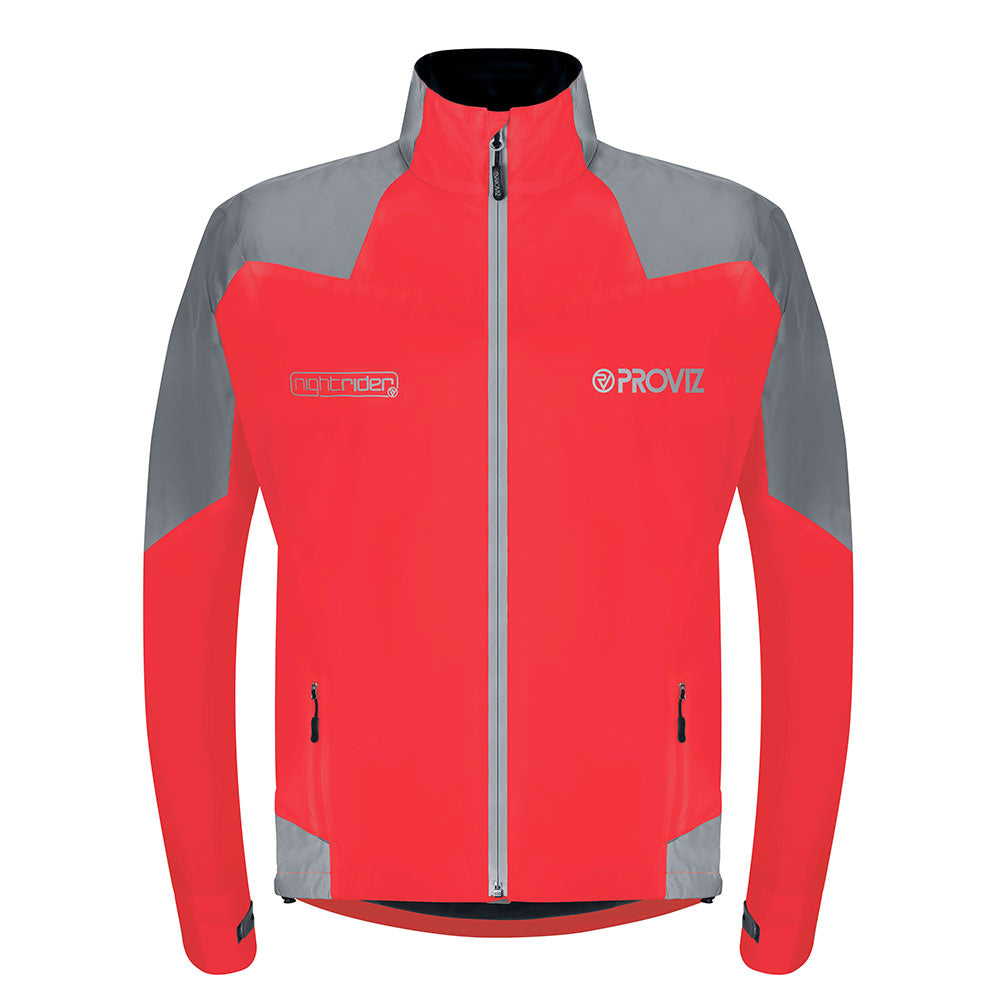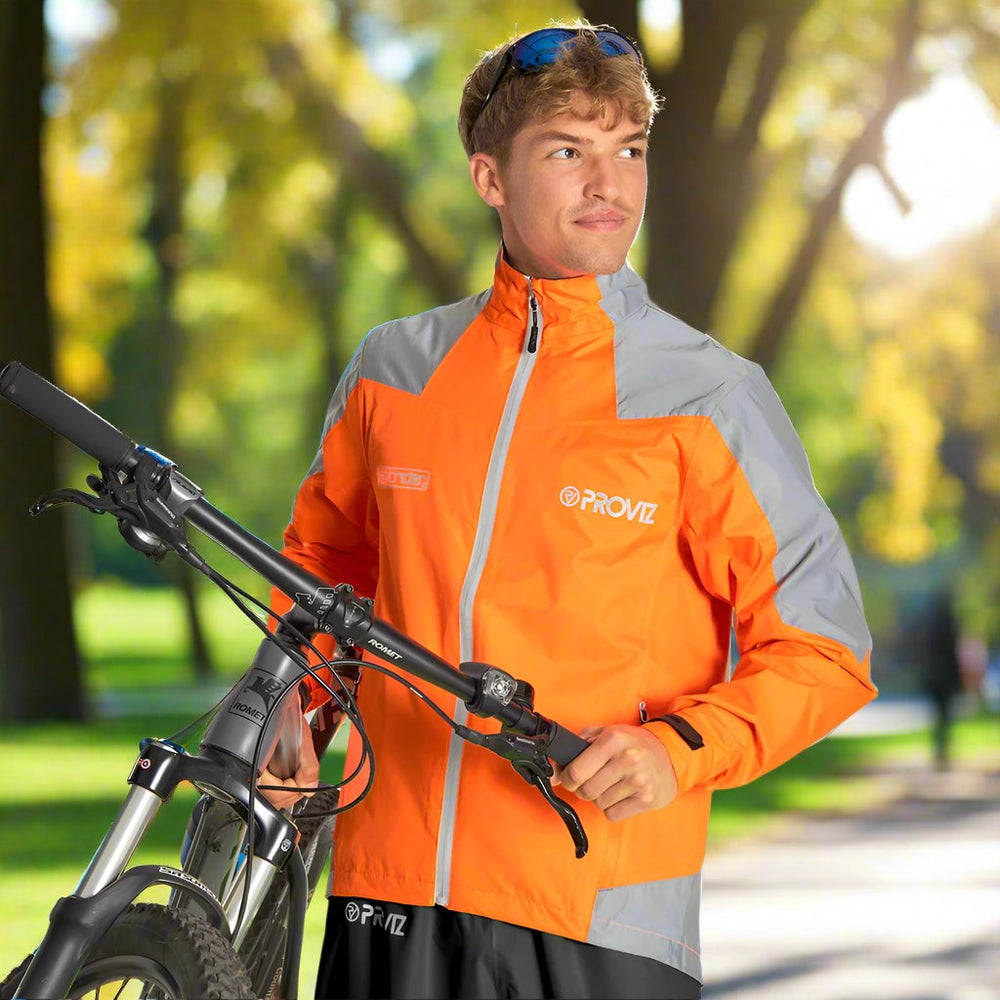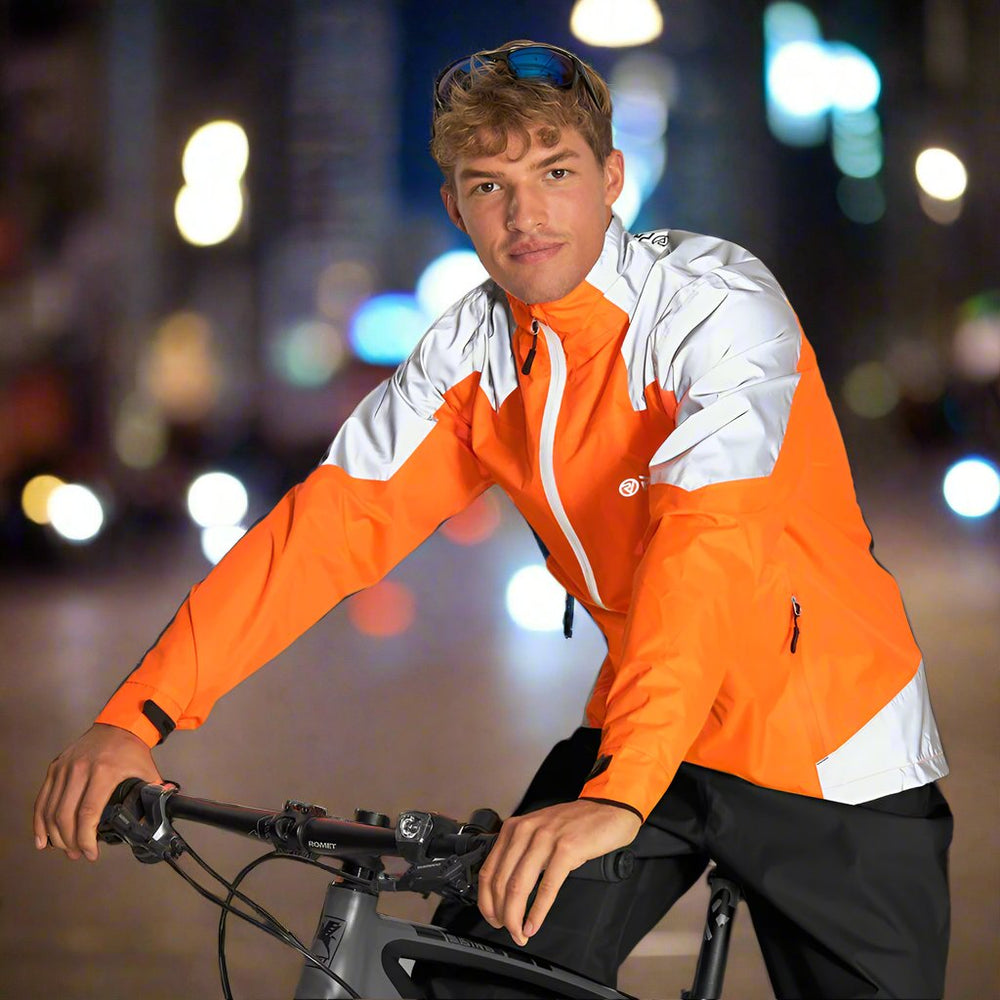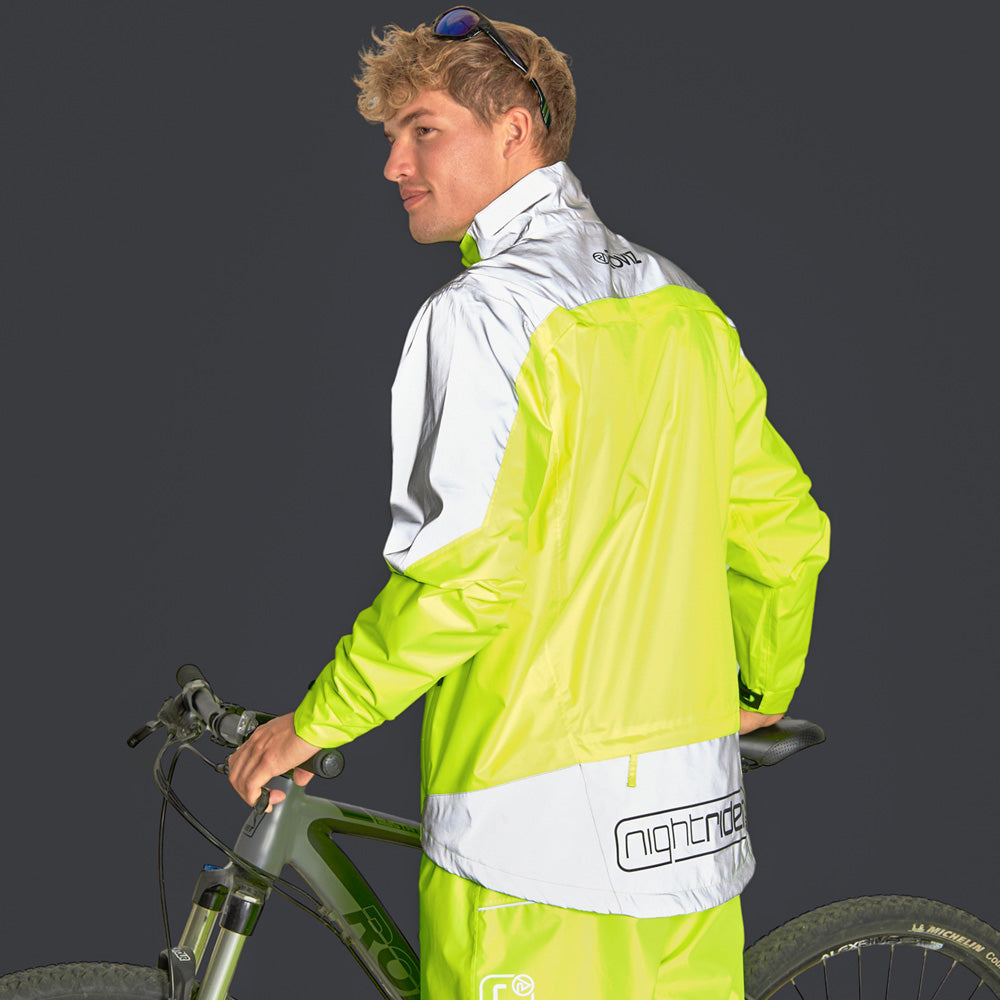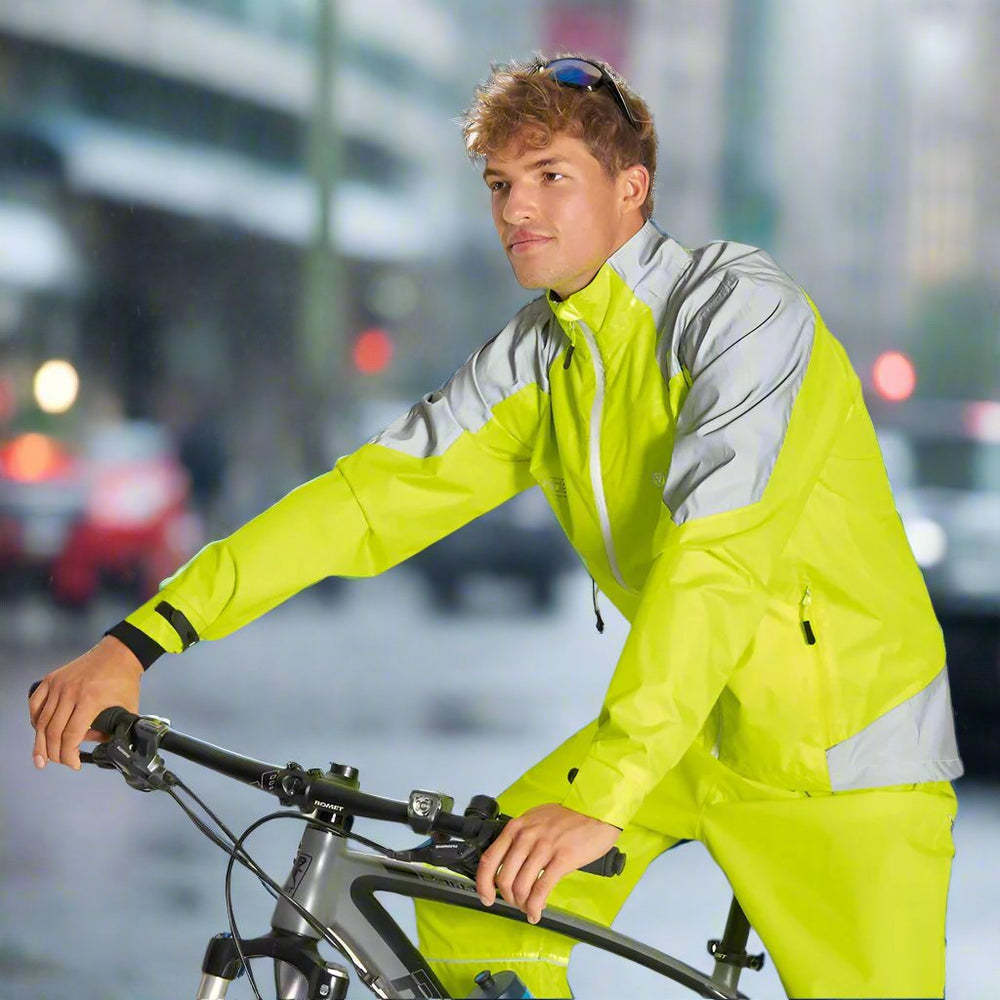 FEATURED IN
The King of Cycling Jackets and Best Winter Cycling Gear
Winner of Best Overall Jacket in Best Hi Viz Jackets for 2022- Best Very impressive high-vis/reflective jacket for wet and dark or even bright and dry conditions.
Keep yourself visible as nights get darker.
If you have never seen the brands reflect360 fabric in car headlights at night prepare to be amazed. At the merest hint of photons it transforms from dull grey to an astonishing silvery white.
The Nightrider Jacket aims to provide waterproof protection while still being breathable so it should be a handy all-rounder with more than just visibility benefits.
The Nightrider jacket: a seamless fusion of the acclaimed reflective REFLECT360 material and a high-spec super visible, waterproof, and supremely breathable fabric. Experience the ultimate day-to-night versatility for year-round cycling.

Day-to-Night Excellence: The Nightrider jacket combines REFLECT360 reflective material on the arms, shoulders, and lower back, with a high-performance, super-visible colour fabric. This dynamic duo ensures uncompromised visibility whether you're cycling during the day or night, catering to your year-round cycling needs.

Reflective Marvel: Crafted with millions of embedded tiny reflective beads, the jacket's material captures and reflects light, significantly enhancing your visibility to drivers. By day, it exudes a high-visibility colour, but by night, it transforms with the highest levels of reflectivity when exposed to external light sources.

Optimal Comfort: Embrace an impeccable balance of breathability and temperature regulation with our highly breathable material (10,000 gm/24hr), while the outstanding waterproofing (10,000mm) guarantees you'll stay dry, with any excess moisture finding a swift escape.

Embrace the Nightrider: Elevate your cycling experience with the Nightrider jacket by Proviz. Embodying the fusion of technology, visibility, and comfort, it's your essential companion for conquering the day and night, rain or shine. Rediscover the joy of cycling with unrivaled confidence and safety.
Why we love our
Nightrider Cycling Jacket
The Material
A new combination of our REFLECT360 retro-reflective material and high-spec fluorescent material give a perfect combination for day and night use. The combination gives the jacket a waterproof and breathability rating of 10,000mm & 10,000gm/24hr.
Waterproof Zip with Garage
Not just a neater way to fasten your Nightrider cycling jacket, the simple and effective zip garage at the top of the waterproof storm zip ensures that you do not experience any nasty neck chafing when your jacket is zipped all the way up.
Micro-Fleece Collar
Staying safe on your bike during the dull days and long, dark winter evenings should not have to mean a compromise on comfort. Our Nightrider cycling jacket features a micro-fleece lined collar for extra warmth and comfort during colder months.
Cuffs
This innovative jacket features hard wearing cuffs with hook and loop attachments. These can be easily adjusted by the user to suit their size and specific requirements. Keep them loose during the spring/summer to facilitate airflow, or tighten them up to keep out cold, wintry weather.
Waterproof Side Pockets
The Nightrider jacket incorporates two waterproof side pockets to house all of the gear needed on your ride. A handy zip pull is attached for easy access when wearing gloves in the colder months.
Adjustable Waist
Use the easily accessible adjustment toggle to pull the waistband to your desired fit. Particularly useful on those rainy days to ensure no spray from the tyres goes up your back!
tag us on instagram #MYPROVIZ
Other customers also like