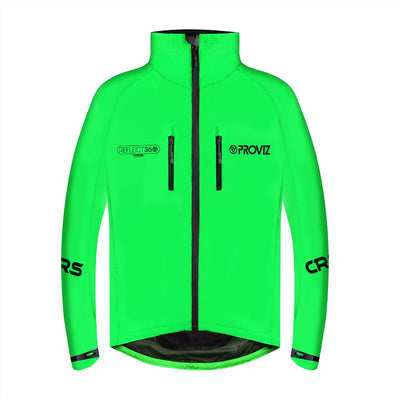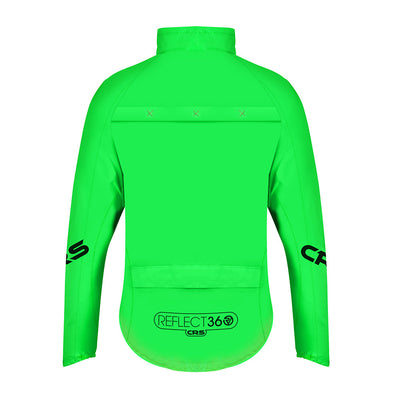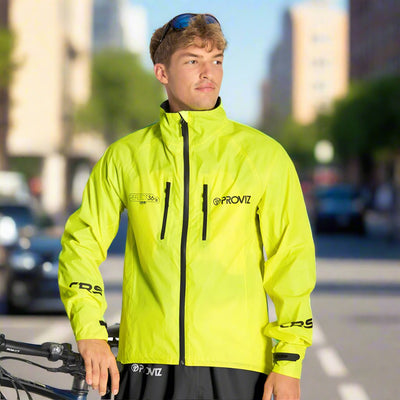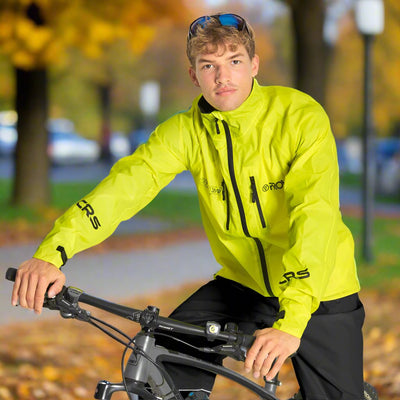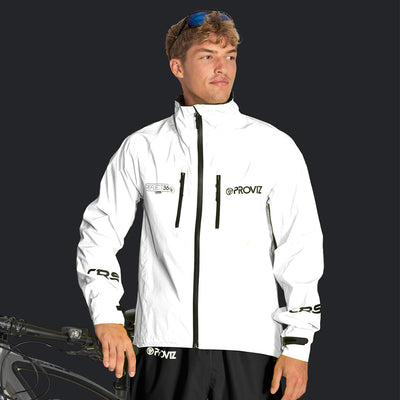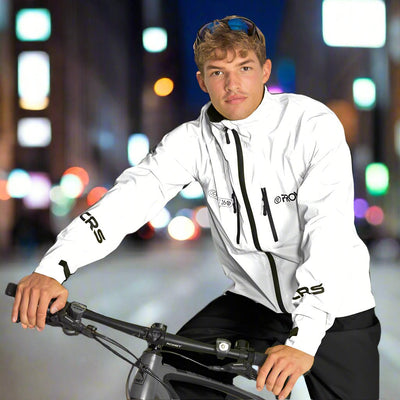 REFLECT360
CRS Men's Fully Reflective & Waterproof Cycling Jacket
Free Delivery on all orders over $75.00

Extra 10% off - Use Code: EXTRA10
Shop All Flash Sale
Multicolour Options with CRS System

(Colour Reflective System)

100% Reflective Material: High visibility for safety.

Waterproof: 5,000mm
Built-In Air Vents (Front, Under-Arm, Shoulder/Back)
Cosy Fleece-Lined Collar
Adjustable Waistband & Velcro Cuff
Waterproof Storm Zip & Seam-Sealed
Convenient Inside Chest & Back Pockets
Low Profile Rear Spray Guard
Comfort-Enhancing Inside Mesh Lining
Easy-to-Use Zip Pulls
Machine Washable
Weight: 500g
We offer free delivery within the UK on all orders over £75.
Find out more on our delivery page. Worldwide shipping is also available.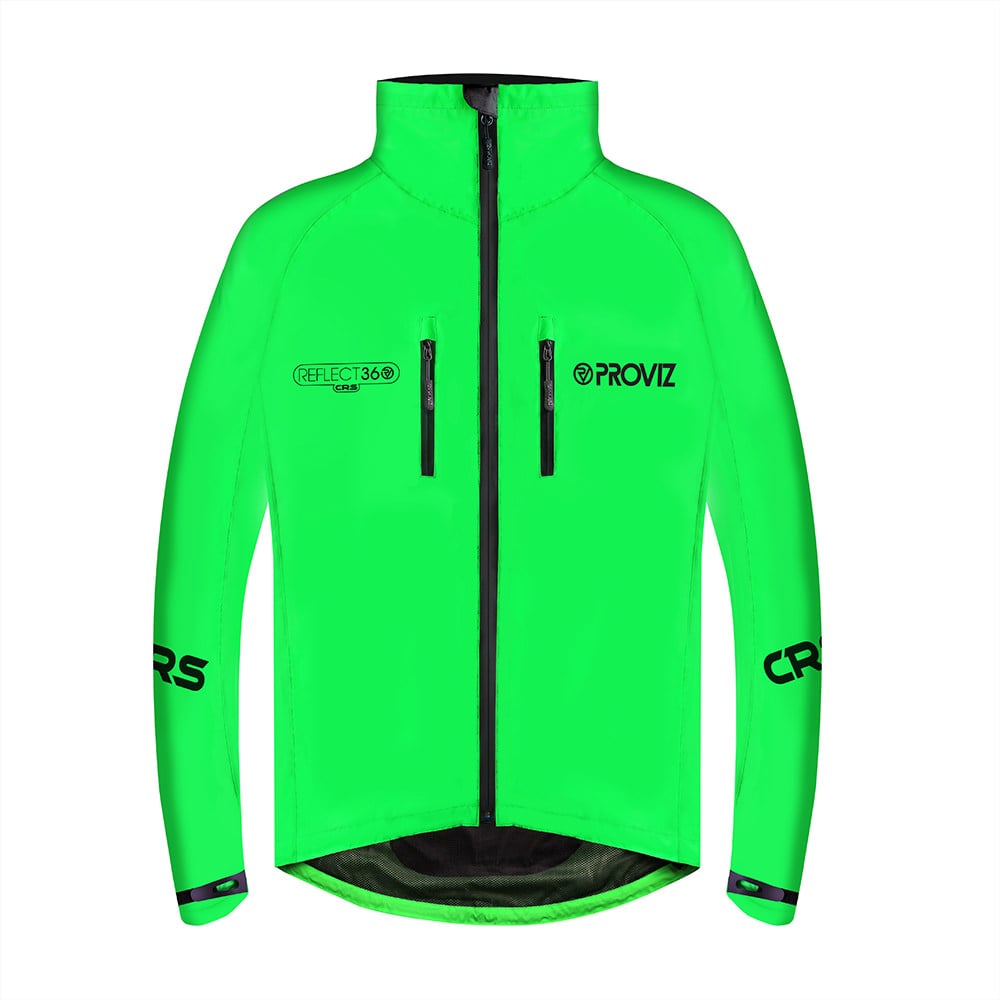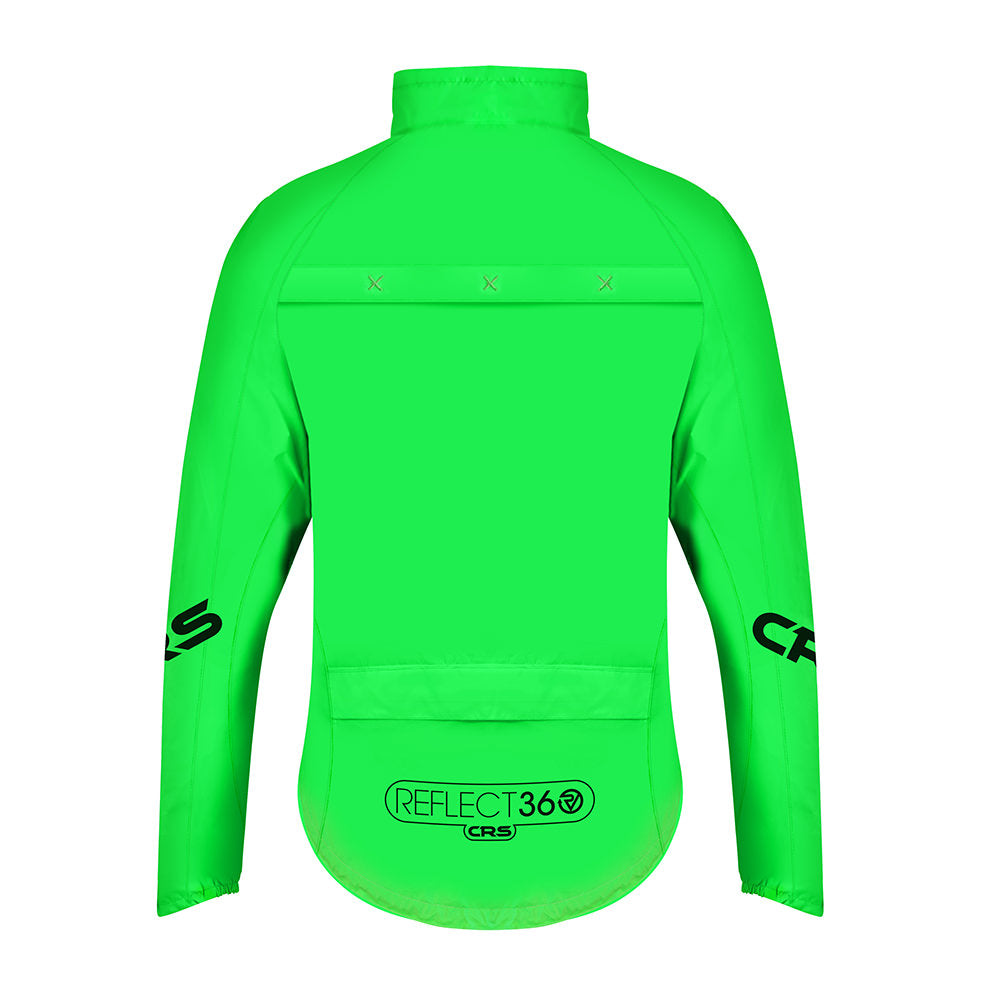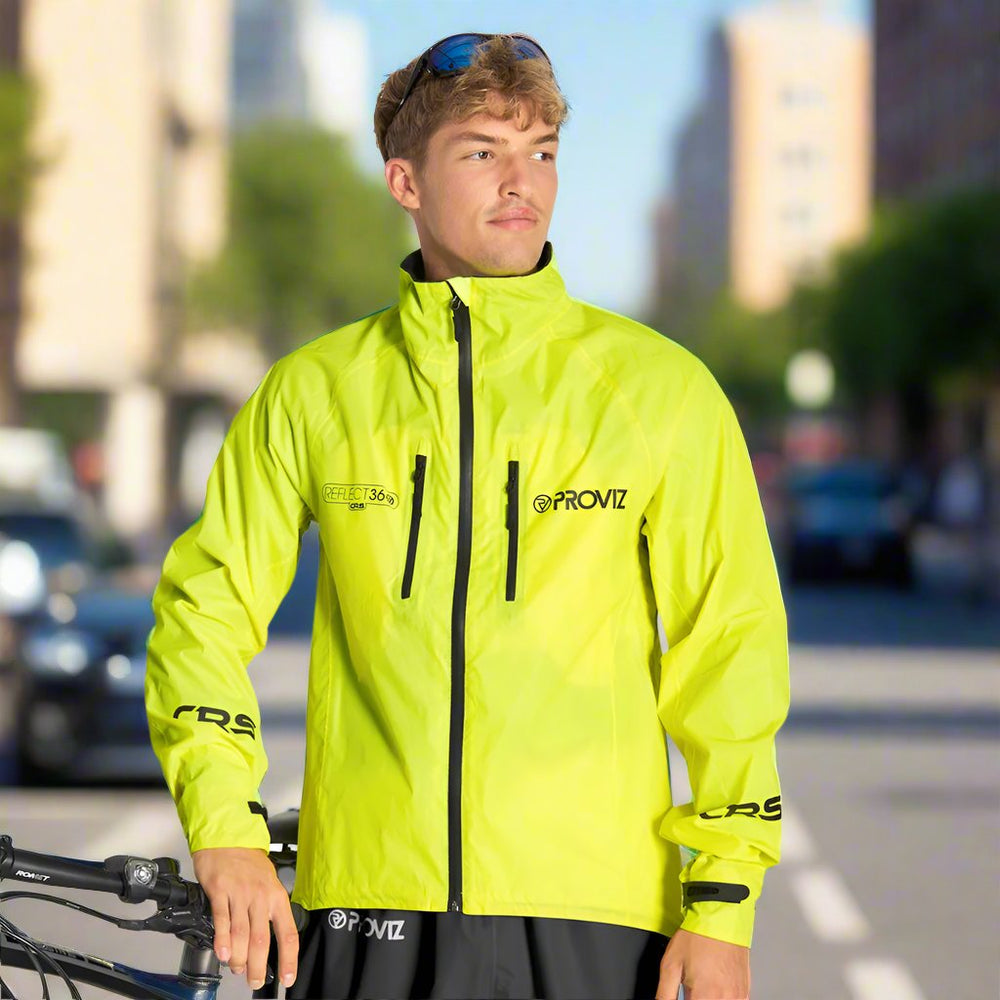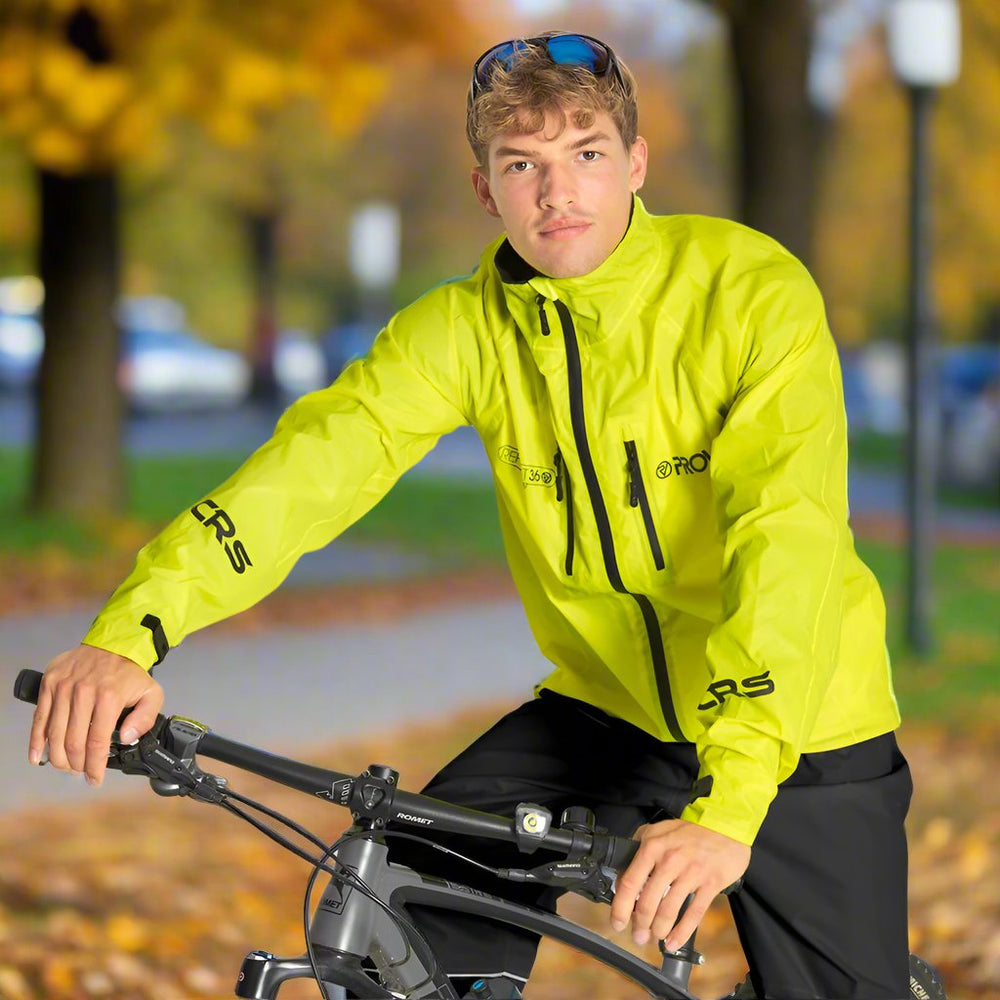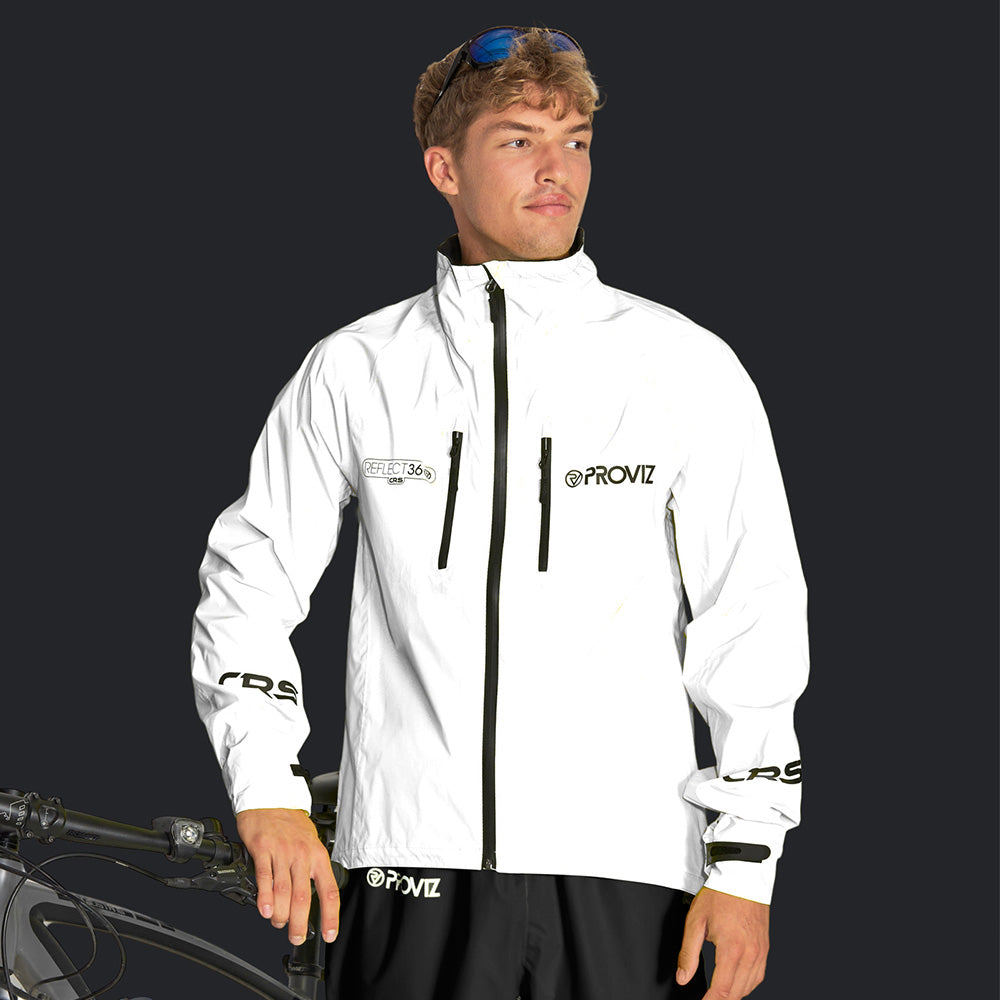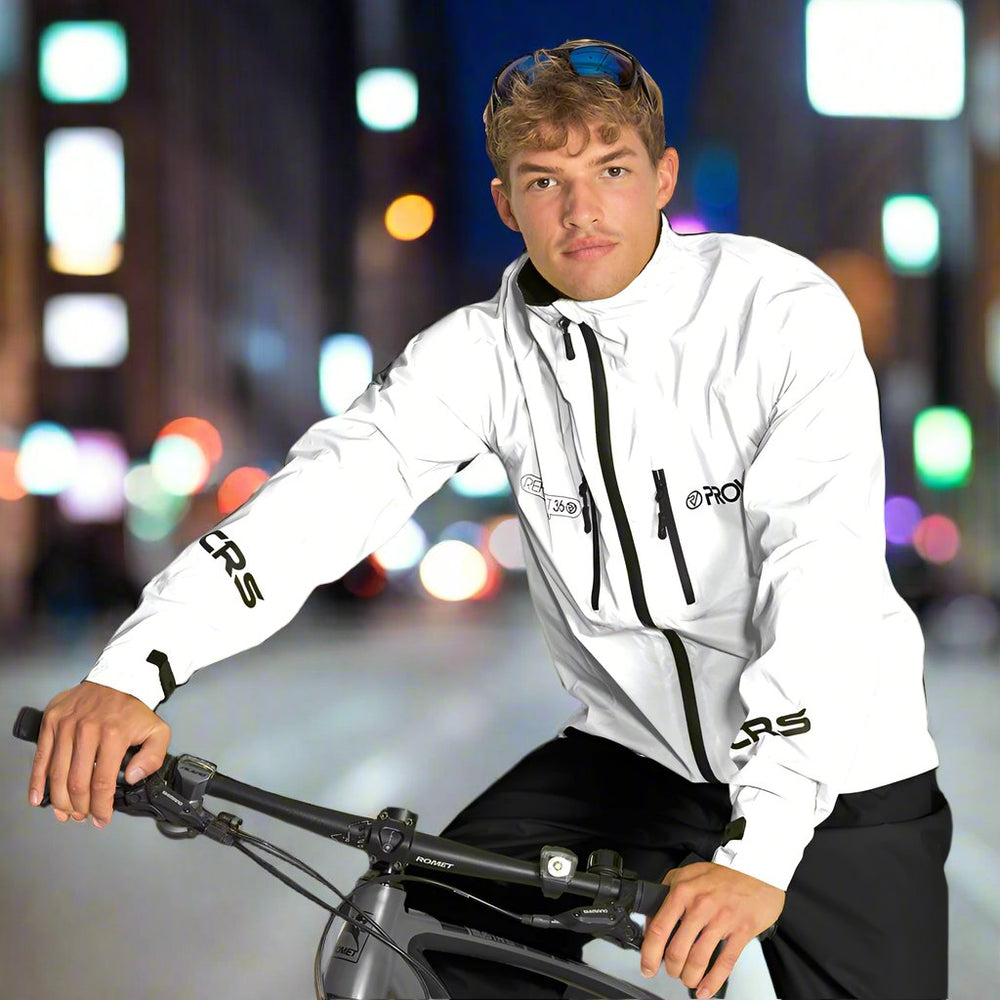 FEATURED IN
Rated BEST BUY Top 11 Best Cycling Jackets
You can look presentable in day light and feel safe at night.
The Best Winter Cycling Gear
Introducing the REFLECT360 CRS (Colour Reflective System) cycling jacket, an innovative masterpiece that redefines cycling safety and style. Unveiling a spectrum of 6 vibrant colours by day, this jacket seamlessly integrates into everyday life, yet under lowlight conditions, and hit by external light sources, it brilliantly illuminates.
Daylight Sophistication: A subtle and tasteful design that harmonises effortlessly with your daytime attire, ensuring you stand out seamlessly in any setting.
Nocturnal Brilliance: Engineered with a groundbreaking 100% reflective material, this jacket shines bright under the glare of headlights, casting a radiant halo of safety around you, elevating your night rides to an entirely new dimension.
Temperature Mastery: Immerse yourself in comfort with the REFLECT360 CRS cycling jacket, equipped with strategically positioned vents – front, shoulder/back, and underarm. These ventilation channels empower you to regulate your body temperature, achieving an optimal balance. By unlocking the front zipper vents, a refreshing 'through-flow' effect is achieved. In cooler weather, seal the vents, repurposing them as supplementary pockets if desired. This versatility ensures year-round suitability. Furthermore, discover convenience in an inner chest pocket and a lower back pocket, ready to accommodate extra layers or your trusty map.
The Science of Illumination: Millions of micro-beads reside within the fabric, when hit by an external light source, light up and reflect the light, giving you maximum visibility! This offers drivers a heightened advance glimpse, empowering them to anticipate your presence and manoeuvre appropriately.
Elevate your cycling experience with the REFLECT360 CRS cycling jacket – the epitome of style, innovation, and safety. Explore its unmatched features and make every ride a secure and stylish journey.
Why we love our
REFLECT360 CRS Cycling Jacket
The Material
Exclusive to Proviz, the coloured reflective material used for the REFLECT360 CRS Cycling Jacket incorporates millions of tiny glass beads which provide an astonishing level of reflectivity. The jacket is also waterproof (5,000mm) and has taped inner seams to prevent water getting in at sewing lines.
The Lining
The CRS Cycling Jacket has a soft cotton mesh lining which acts as a climate control mechanism. The mesh increases airflow by maintaining separation between your skin/shirt and the outer layer of the jacket. This allows your body to maintain a more consistent comfort level, without the need to constantly add or remove layers.
Pockets
The CRS Cycling Jacket incorporates two outer chest, one inside and one large back pocket, so you will not struggle to find somewhere to put the items you need for your ride. The outer chest pockets also double as additional vents to help cool you down on warm days.
Cuff
This innovative jacket features hard wearing cuffs with hook and loop attachments. These can be easily adjusted by the wearer to suit their size and specific requirements. Keep them loose during the spring/summer to facilitate airflow, or tighten them up to keep out cold, wintry weather.
Under Arm Ventilation
Perfect for warmer days and intensive road training sessions where you are sure to work up a sweat, the CRS Cycling Jacket features 30cm zips under each arm which can be opened to increase air flow and cool you down.
Shoulder/Back Ventilation
Every cyclist gets hot across the shoulders/upper back, even on cold winter days. To combat any discomfort caused by this, we've built in an extra ventilation flap in the back of our CRS Cycling Jacket which will let hot air out but won't let any inclement weather in.
Waterproof Zip with pulls and Garage
Not just a neater way to fasten your CRS Cycling Jacket, the simple yet effective zip-garage at the top of the full length storm zip ensures that you do not experience any nasty neck chafing when your jacket is zipped up on colder days. The entire length of the zip is waterproof too, so not a drop of rain will get in. Handy zip pulls come as standard to help on those cold days!
Micro-Fleece Collar
Staying safe on your bike during the dull days and long, dark winter evenings should not have to mean a compromise on comfort. Our CRS Cycling Jacket features a micro-fleece lined collar for extra warmth and comfort during colder months.
tag us on instagram #MYPROVIZ
Other customers also like