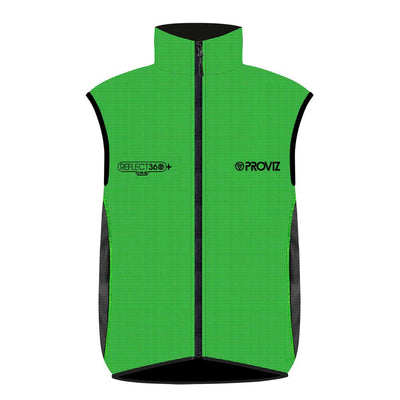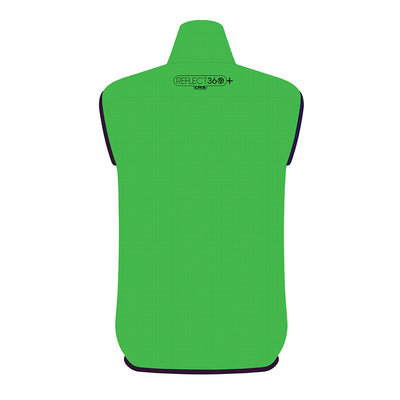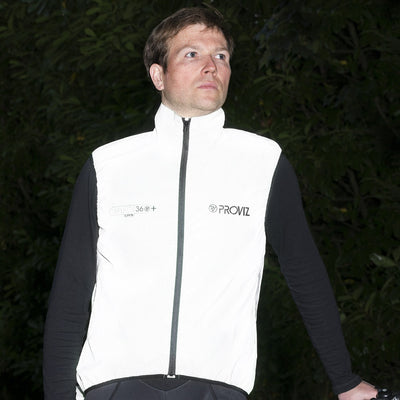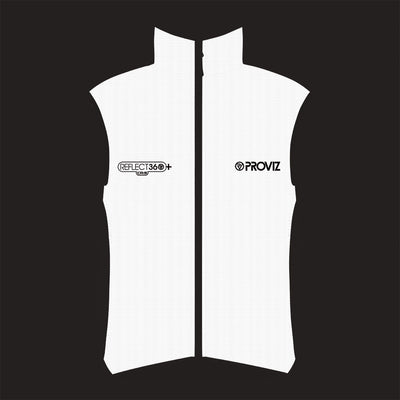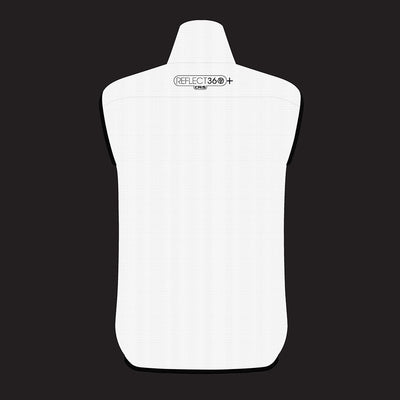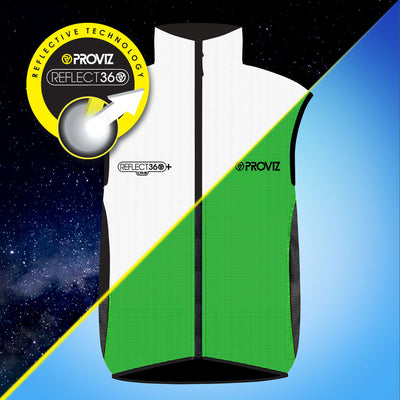 REFLECT360 Plus
CRS Men's Fully Reflective & Enhanced Waterproof Cycling Vest
Free Delivery on all orders over $75.00
100% reflective material
Tailored fit
Breathability: 10,000+gm/24hr
Waterproofing: 10,000mm
Fleece-lined collar
Lightweight
Side pockets
Machine washable
Zip pulls
We offer free delivery within the UK on all orders over £75.
Find out more on our delivery page. Worldwide shipping is also available.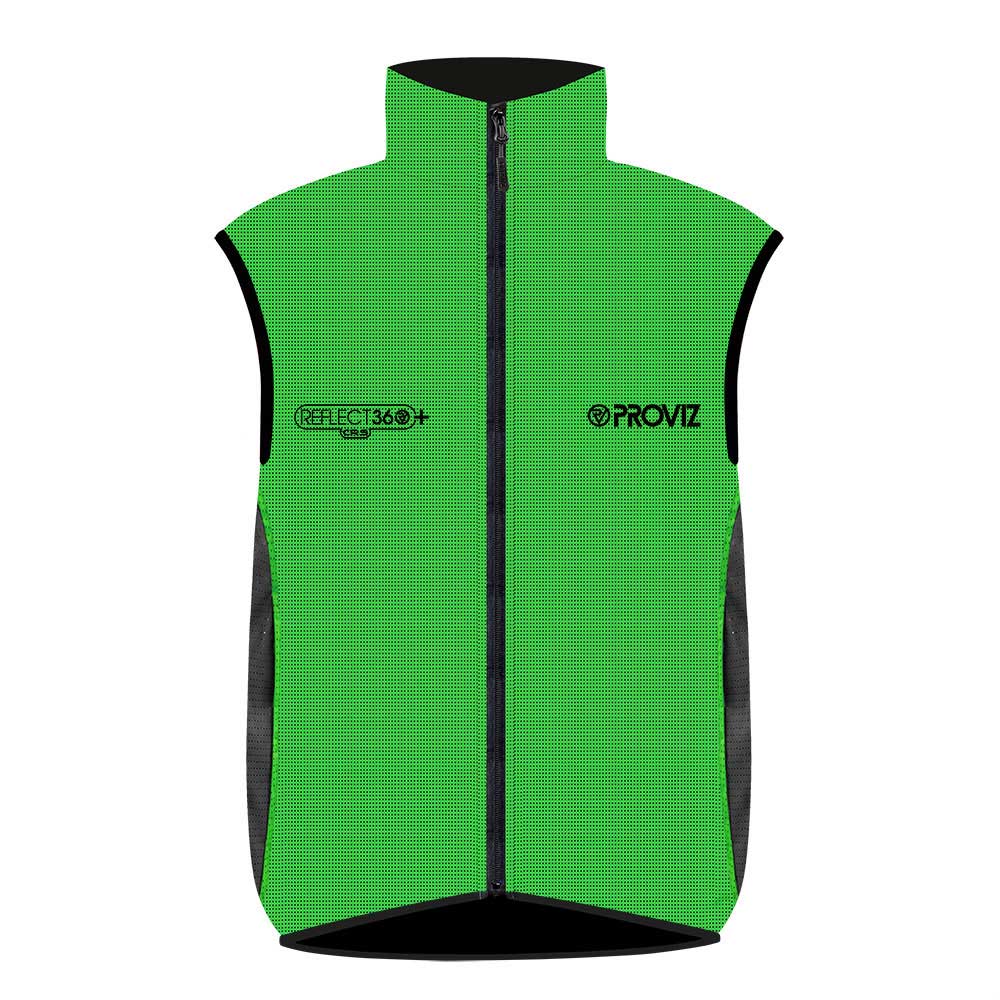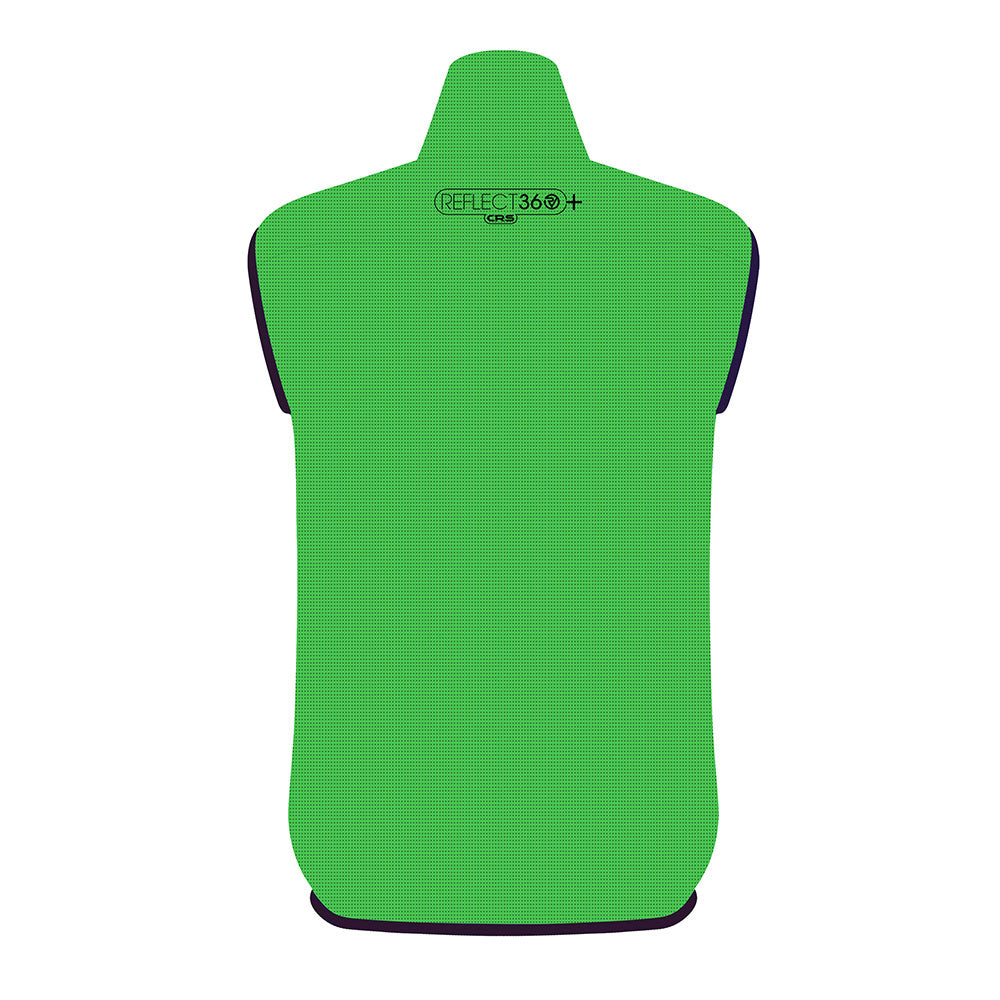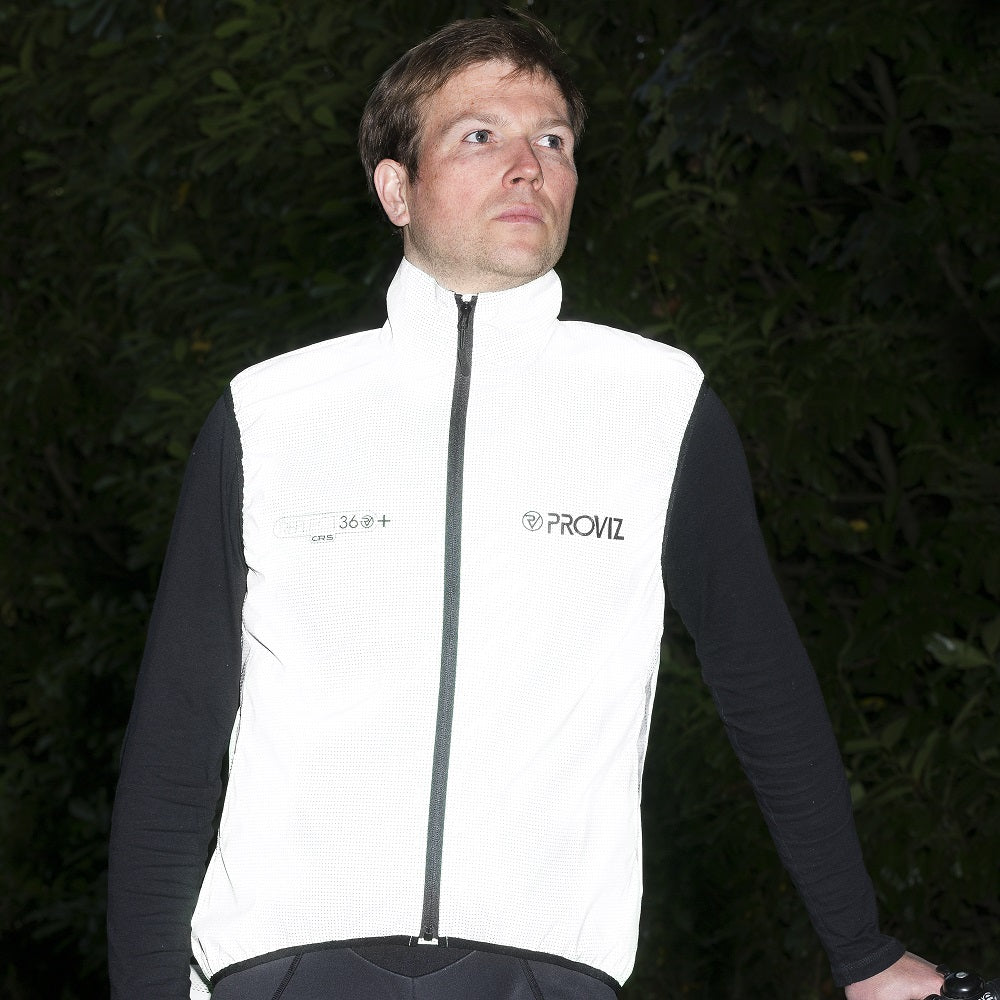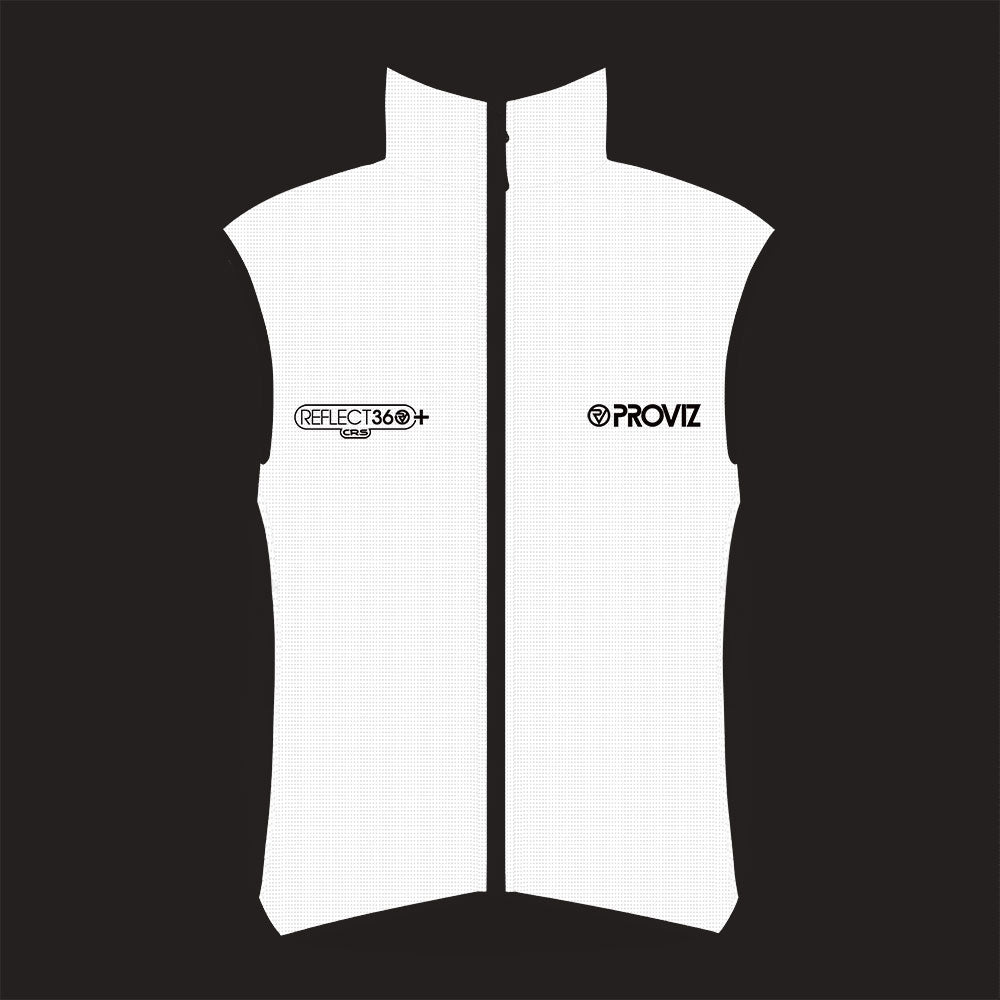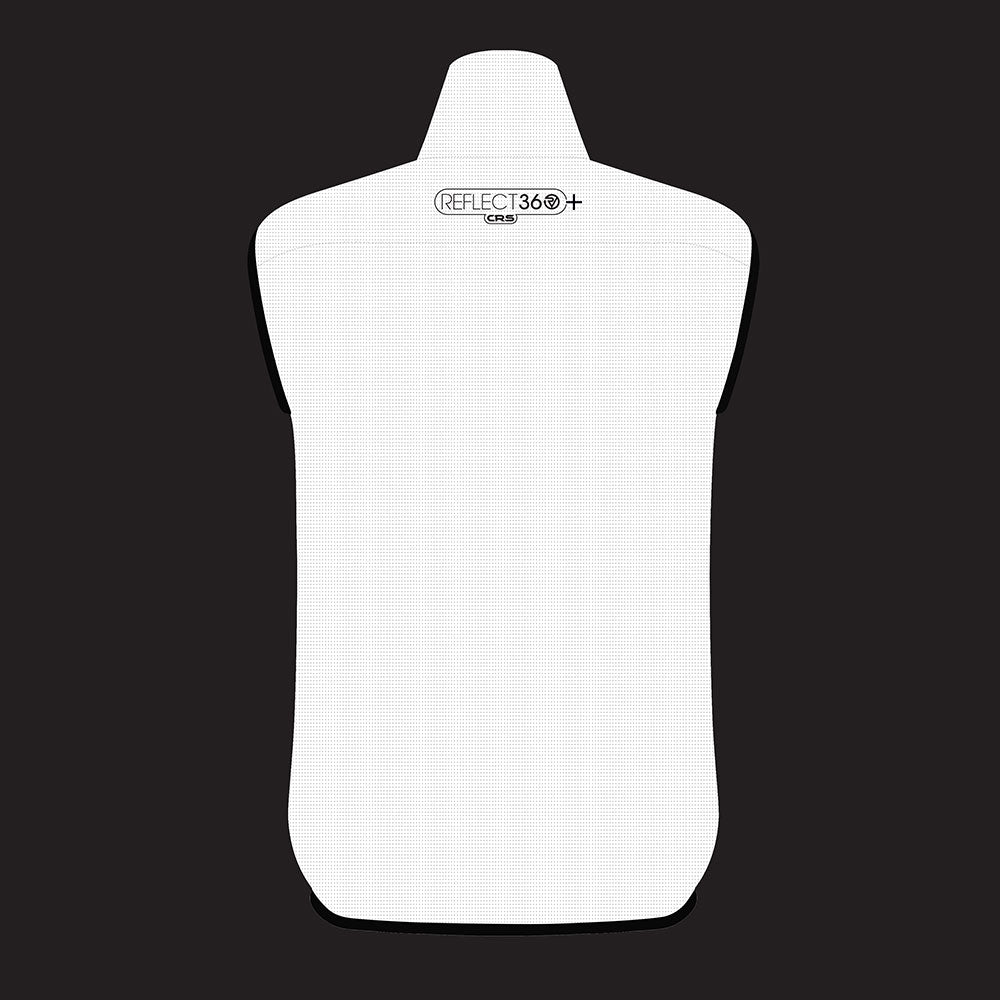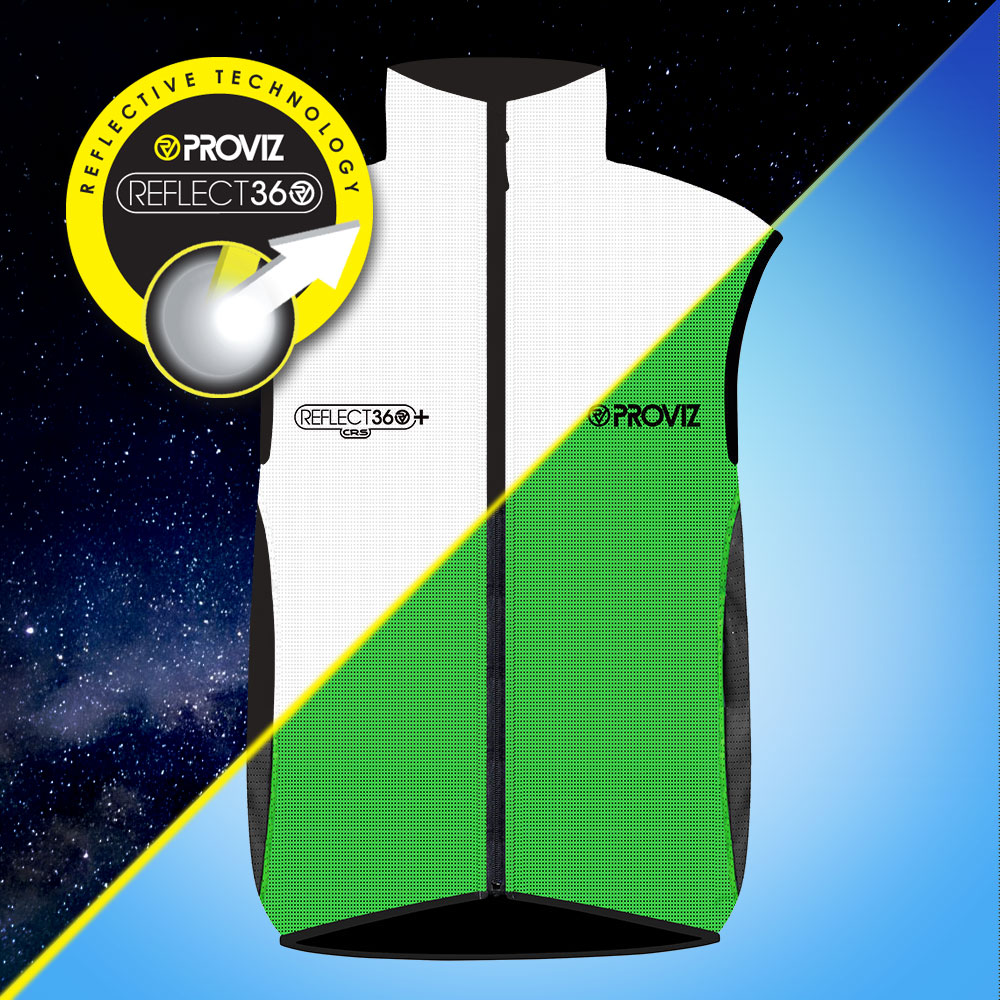 FEATURED IN
If standing out in traffic at night is 100 per cent your priority then its the best Ive seen.
Good weather protection and excellent visibility both day and night.
The Proviz REFLECT360 CRS Plus (Color Reflective System) Cycling Vest is the newest introduction to the range. It is the first vest that gives all over reflectivity yet comes in 3 distinct two-tone colors to give you a sleek and fashionable garment and incredible reflectivity by night. The REFLECT360 CRS Plus vest has been designed to give good breathability (10,000/24hr) and waterproofing (10,000 mm), a tailored fit helps to give a more streamlined look while the two added side pockets help to increase the functionality of the vest. About the fabric: The material has millions of tiny reflective beads embedded in the material so when a vehicle's headlights hit the vest, the beads reflect the light back to the light source meaning the driver should be able to identify the cyclist further in advance than normal and manoeuvre appropriately. The REFLECT360 CRS (Colour Reflective System) Plus fabric combines the best qualities of the REFLECT360 Plus and the REFLECT360 CRS fabrics to give a highly technical, fully reflective vestt.
Why we love our
REFLECT360 CRS Plus Gilet
The Material
Exclusive to Proviz, the material used for the CRS Plus incorporates millions of astonishingly reflective tiny glass beads. The gilet is also highly breathable (10,000gm/24hr) and exceptionally waterproof (10,000mm).
Fitted Shoulder
Excess material flapping about in the wind can be really annoying on a cycle ride! The shoulders of the CRS Plus Gilet are fitted to avoid this annoyance and to ensure that, on cooler days, cold air is kept out and body heat is retained.
Zipped Side Pockets
Perfect for your phone, keys or wallet, the two zipped side pockets of the CRS Plus Cycling Gilet are also big enough to accommodate gloves, a hat or a thin base layer.
Micro-Fleece Collar and Zip Pull
Staying safe on your bike during the dull days and long, dark winter evenings should not have to mean a compromise on comfort. Our REFLECT360 CRS Plus Cycling Gilet features a micro-fleece lined collar for extra warmth and comfort during colder months. We've also added a zip pull for easy operation when underway.
tag us on instagram #MYPROVIZ
Other customers also like