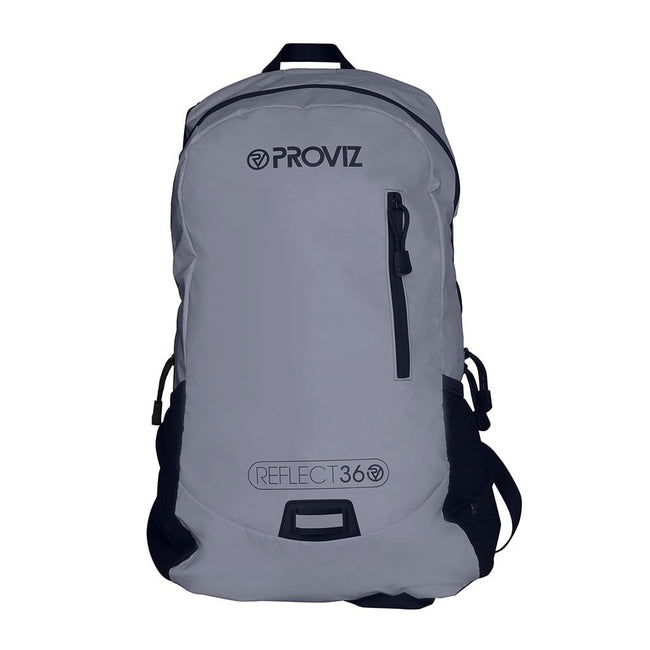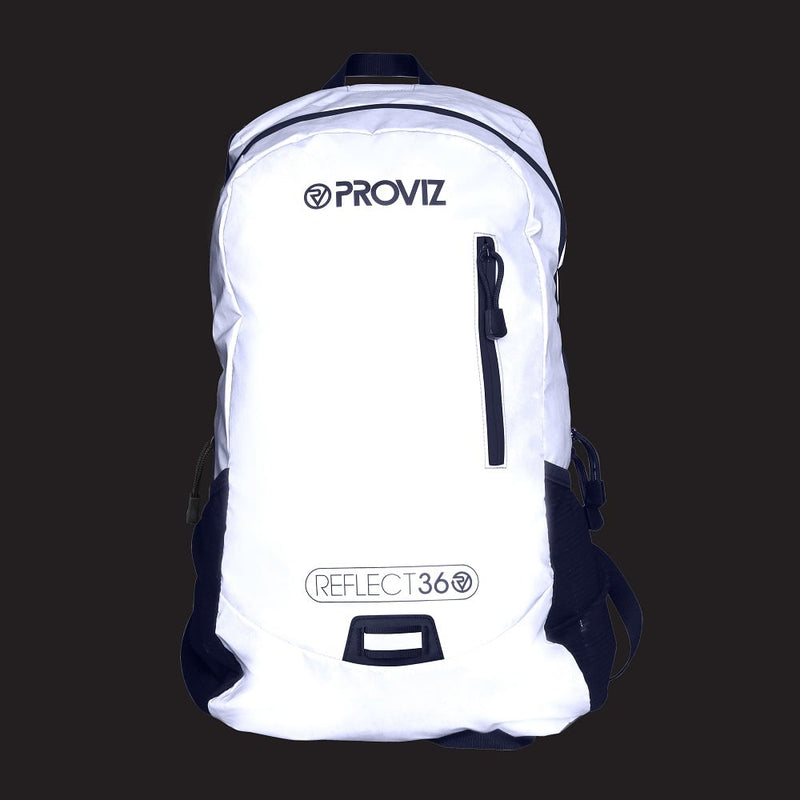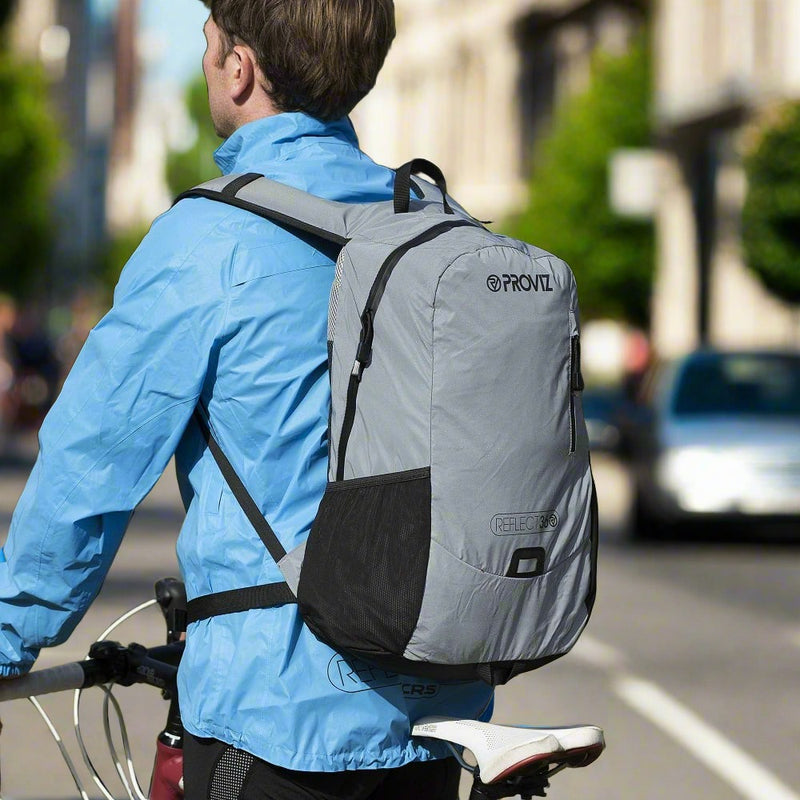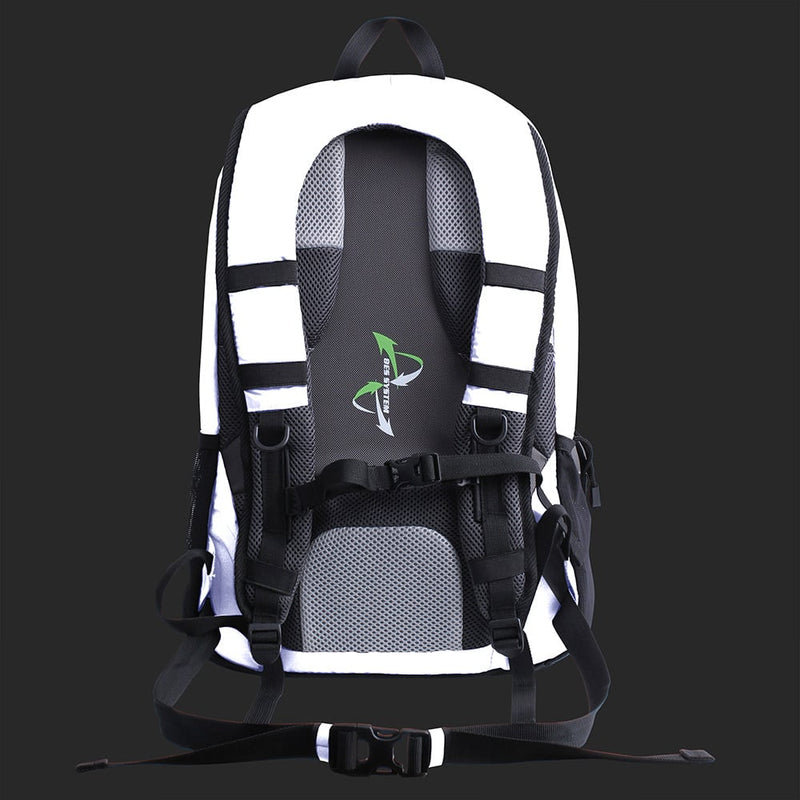 REFLECT360
Fully Reflective Cycling & Commuting 30L Backpack
Free Delivery on all orders over $75.00

Extra 10% off - Use Code: EXTRA10
Shop All Flash Sale
30 litre capacity / Dimensions: 54 x 34cm
Adjustable hip/waist belt
Laptop compartment
Adjustable chest strap (height and girth)
Light loop (to add LED light)
Front zip pocket
Waterproof AquaGuard®zips with double slides and cord pulls
Mesh side pockets
Highly water-resistant material: 1500mm water column
Webbing carrier handle
Elastic shoulder strap loops for accessory attachment
Elastic loop for accessory attachment
Spacer-mesh back ventilation system
Hydration bladder compatible
We offer free delivery within the UK on all orders over £75.
Find out more on our delivery page. Worldwide shipping is also available.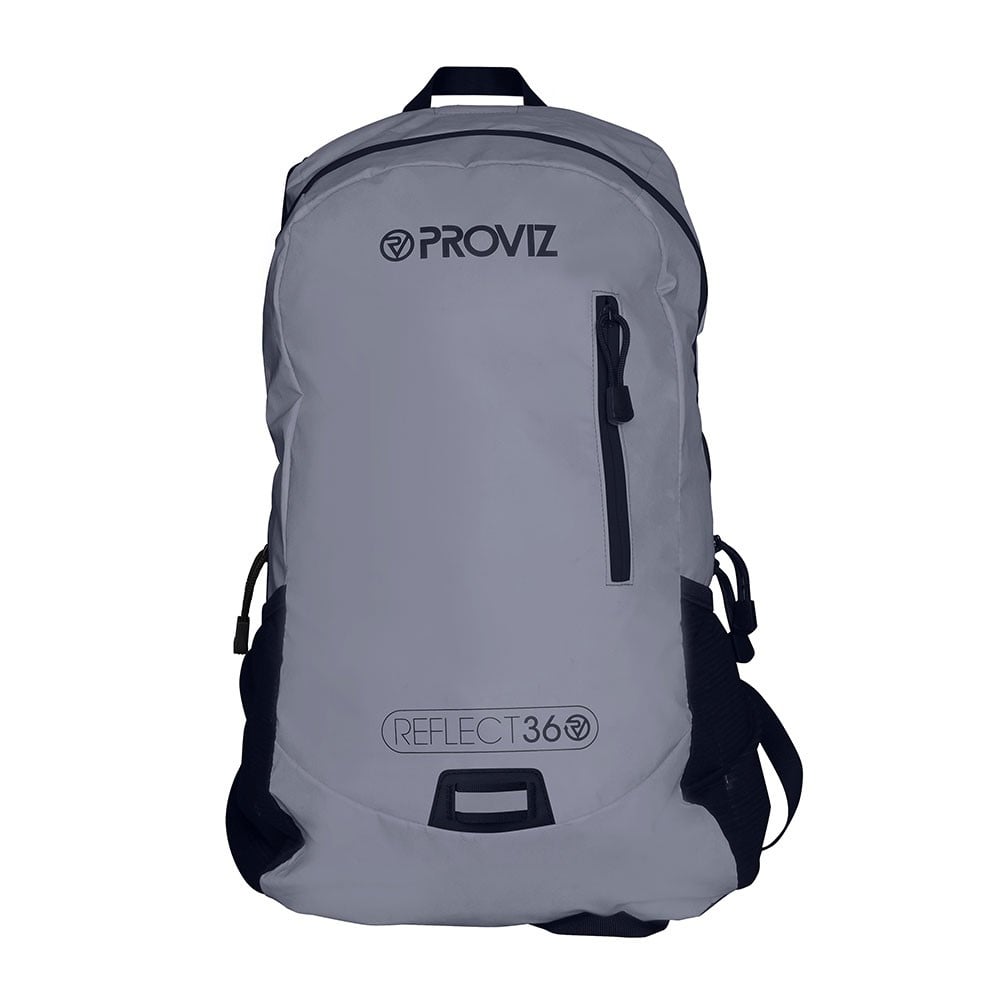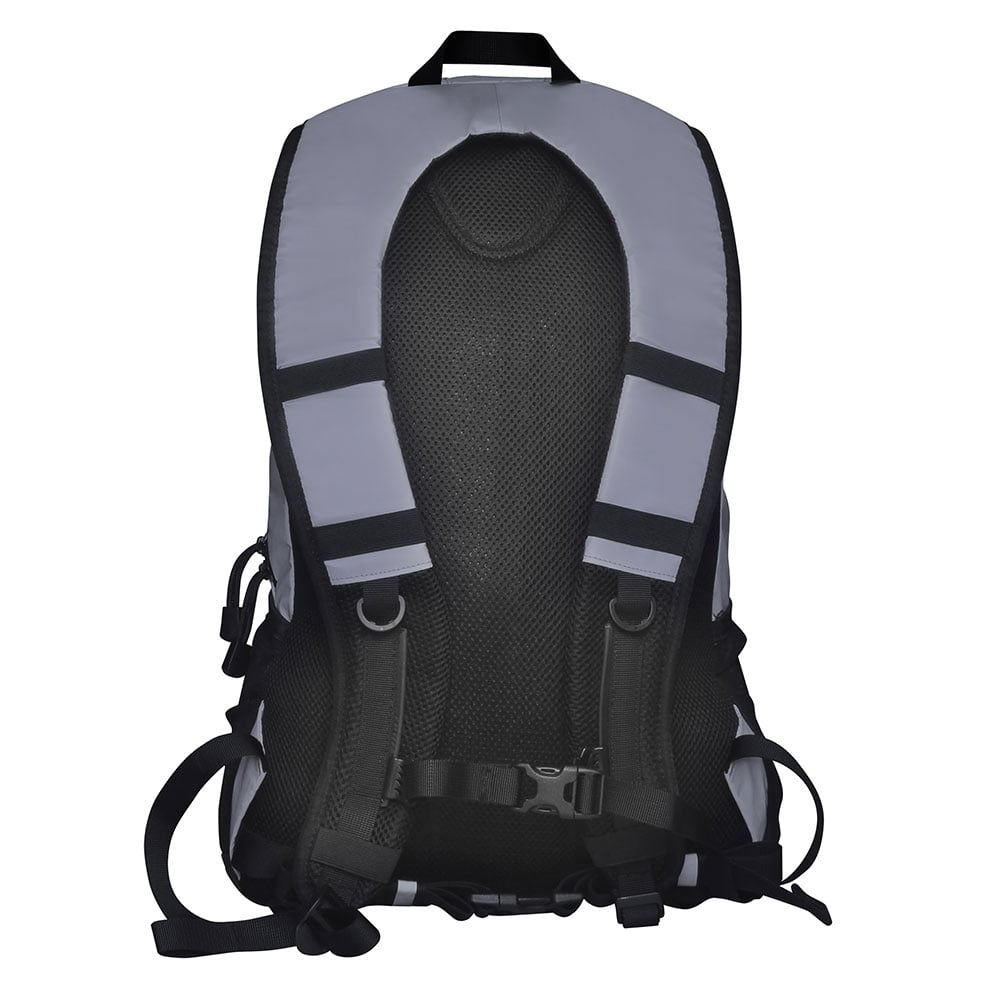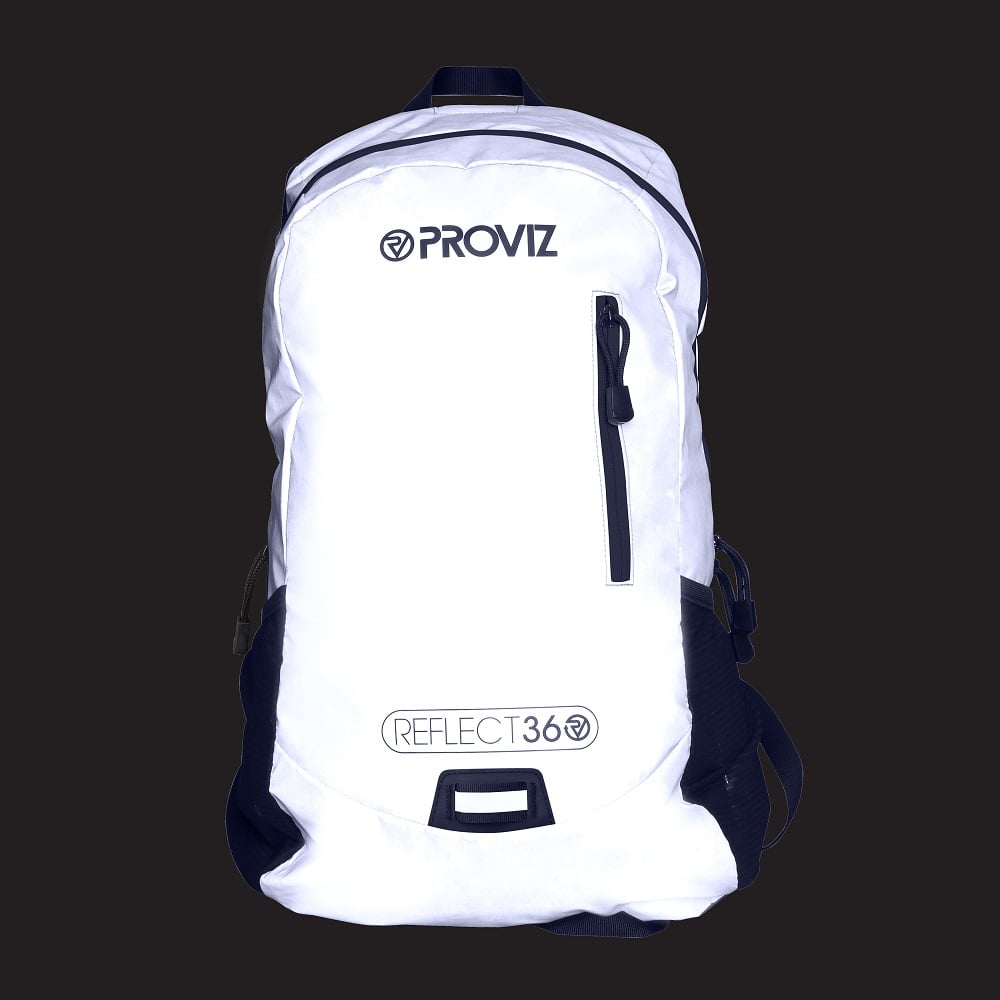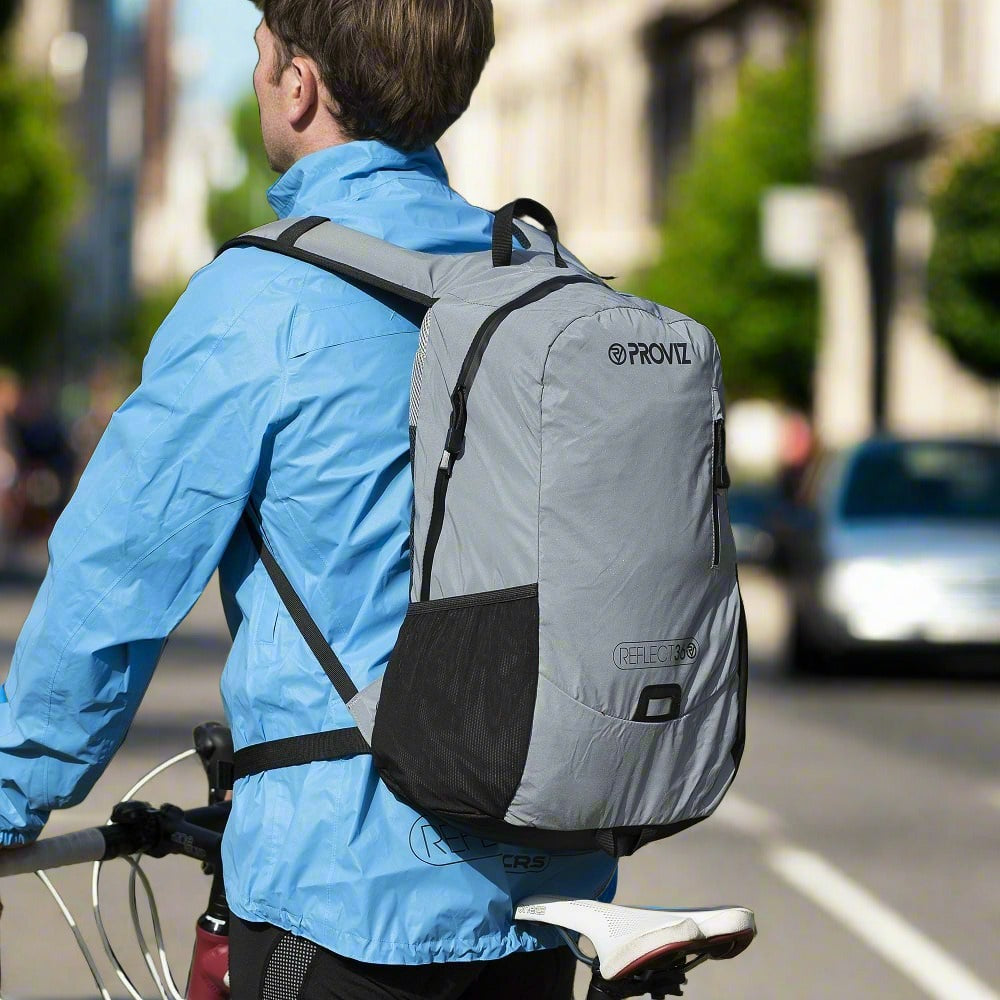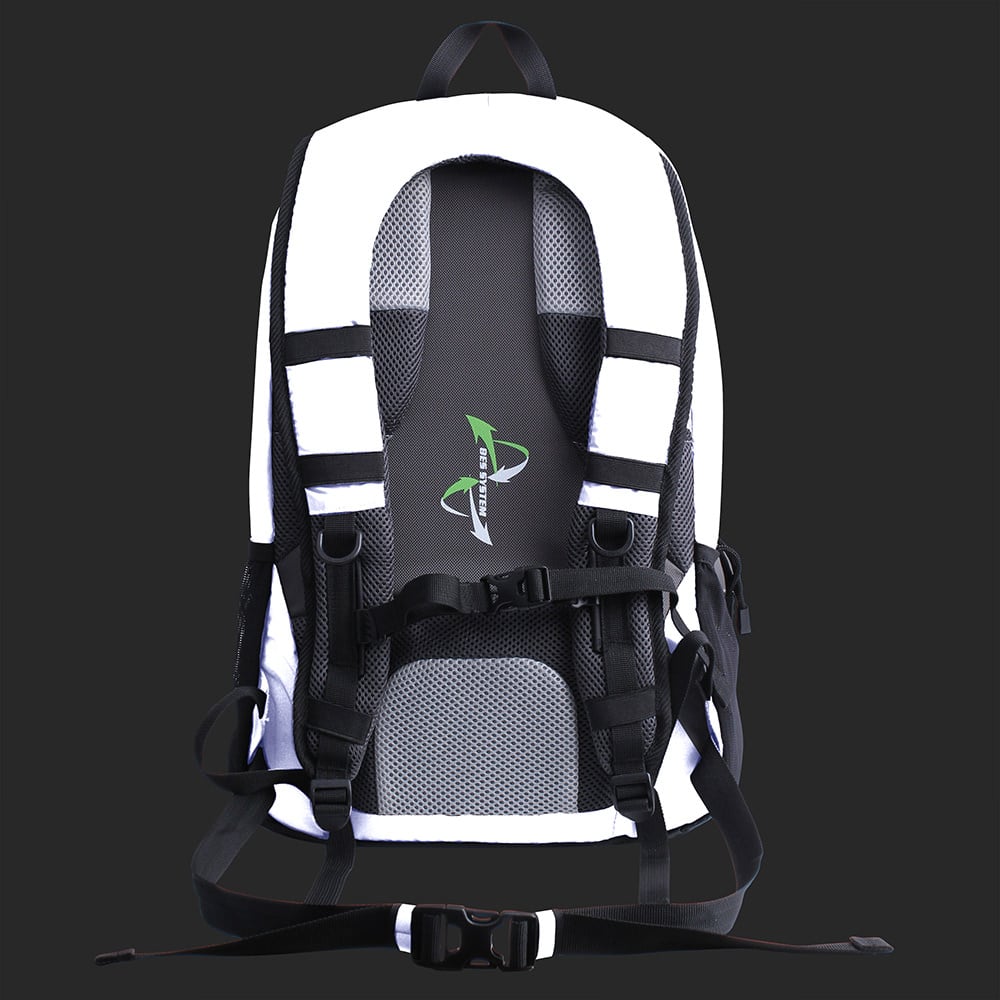 FEATURED IN
The bag's highly reflective outer shell is almost impossible for other road users to miss
The REFLECT360 Backpack was honoured to be in the 'Bicycling Revolution' featured products list.
Featured in Best Cycling Bags for Commuters - 'Drivers will certainly spot you with this 30-litre bag on your back.'
Gear Test - 'The Bag we'd most highly recommend - the word bright doesn't do this justice.'
'REFLECT360 comprises millions of tiny reflective beads that bounce back car headlights and make this the most visible piece of cycling kit you've ever seen.'
'Incredibly effective reflectivity quality construction.'
'Featured in Best Cycling Backpacks for commuting to work.'
'The Proviz Reflect360 Rucksack is a stunning way of boosting your visibility when riding at night. During the day the backpack is a subtle grey but when a car's headlights fall on it the entire bag reflects back the light.'
The Proviz REFLECT360 Backpack is unisex and fully adjustable and received the prestigious 'Highly Commended' review from Cycling Plus Magazine and the Evening Standard's 'ES Top Pick' for Cycling Commuting Backpacks. Itis designed to be an extremely comfortable fitted rucksack that fits closely to your body so that you are completely stable under use. Using 100% CE EN 20471 certified reflective material, the Proviz REFLECT360 backpack's millions of integrated reflective beads helps other road users to identify your position on the road at night. The backpack includes many added extras including waterproof AquaGuard® zips, adjustable waist/hip strap, adjustable chest strap, webbing haul, gear loops, mesh pockets, laptop compartment and a light loop to make this rucksack the ultimate rucksack for many types of use. The integrated BES Beetle ventilation system helps to ensure good airflow between the bag and your back to help avoid an uncomfortable clammy back! About the fabric: The fabric used for the REFLECT360 range is highly technical. During daylight it is a modest grey colour. At night, when the fabric picks up an external light source, eg vehicle headlights, it gives 'astonishing reflectivity' (quote: Cycling Active Magazine). The material is CE EN 20471 certified.
Why we love our
REFLECT360 Backpack
BES Ventilation System
The Beetle ventilation system allows air to move more freely around your back so that you can avoid that uncomfortable clammy back feeling!
Grab Handle
The handy grab handle makes this rucksack easy to carry when it's not on your back. Perfect for when you are hot-footing it out of the door ready for your cycle commute or weekend leisure ride.
Hydration Pack Ready
The REFLECT360 Cycling Backpack is ready for a 2 litre hydration pack to be added and the straw clipped in to position for easy access.
LED Light Loop
For optimum visibility on dark evenings or foggy mornings, attach your own LED lights to the backpack using the handy integrated loop.
Side Pockets
Use the ample side pockets to house water bottles, wet gear or anything you like! As a functional finishing touch, the backpack's side pockets are finished with reflective trim for side visibility.
Waist and Chest Straps
The waist and chest straps on the REFLECT360 Cycling Backpack ensure good stability when it is in use and the easy-release buckles provide a secure, comfortable fit.
Zip Pulls
No need to fumble around for the zip when wearing gloves. The zip pulls on the REFLECT360 Cycling Backpack will ensure you can find and operate the zip in no time.
tag us on instagram #MYPROVIZ
Other customers also like