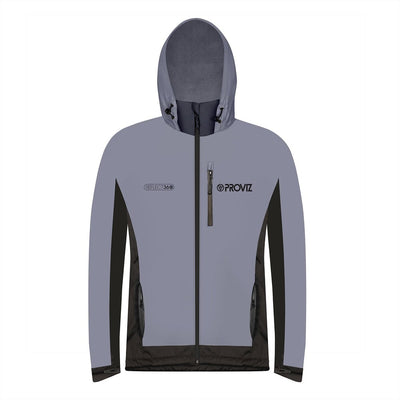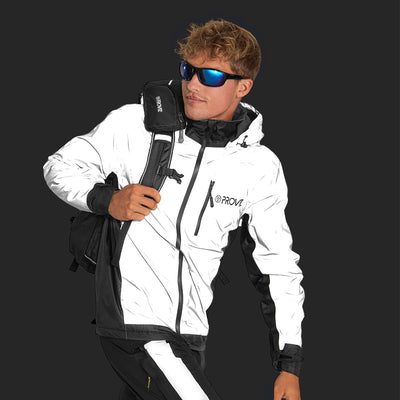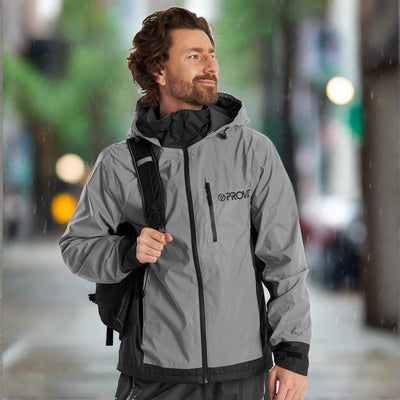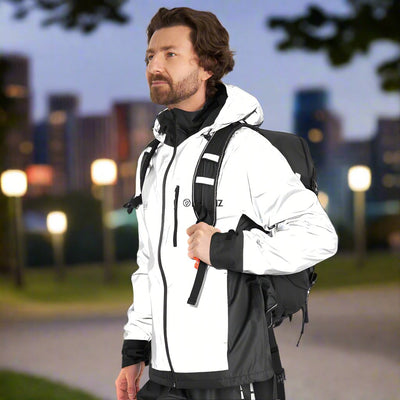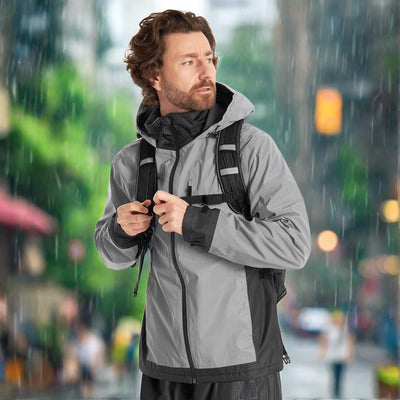 REFLECT360
Men's Reflective Waterproof Fleece Lined Jacket
Free Delivery on all orders over $75.00

Extra 10% off - Use Code: EXTRA10
Shop All Flash Sale
100% reflective outer-shell (CE EN 20471 certified)
Waterproof (5,000mm)
Full micro-fleece lining and hood
Adjustable waistband and velcro cuff
Waterproof storm zip
Seam-sealed for extra waterproofing
Inside, chest & side pockets
Zip pulls
Machine washable
Approx weight (size variable): 600g
We offer free delivery within the UK on all orders over £75.
Find out more on our delivery page. Worldwide shipping is also available.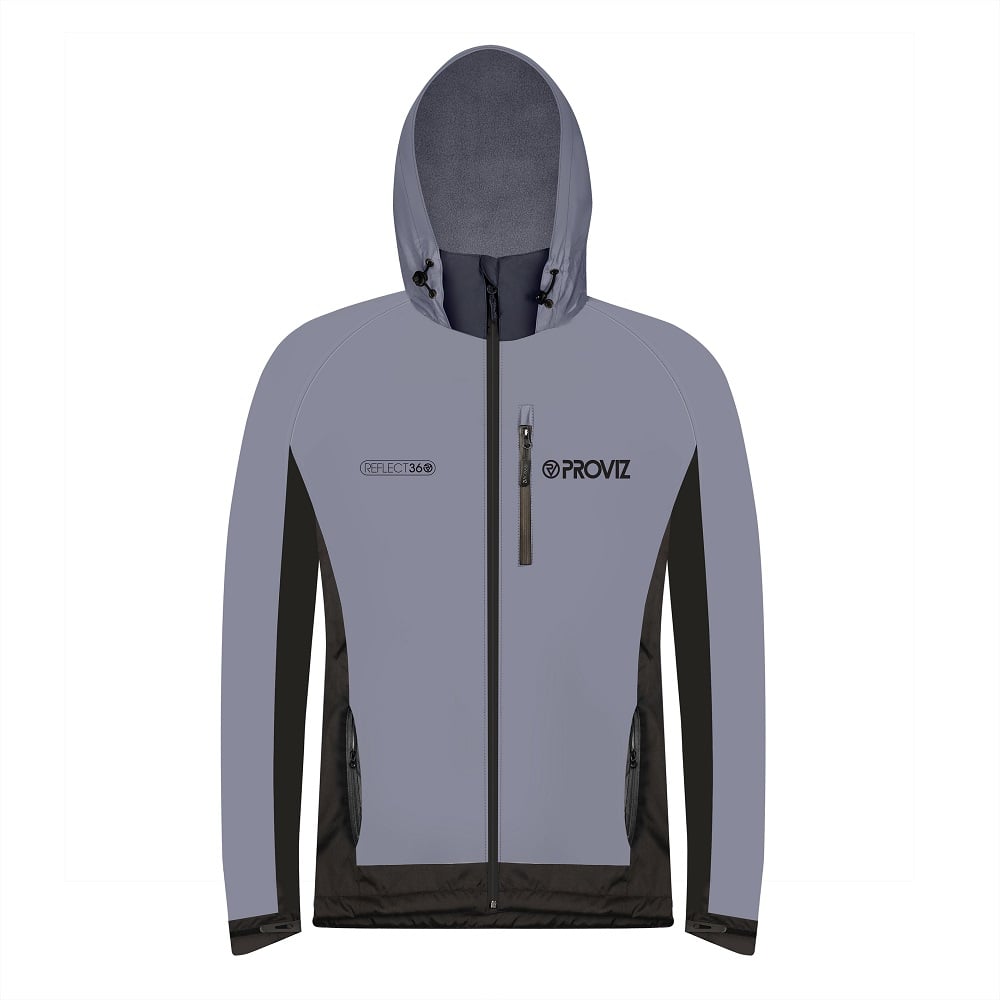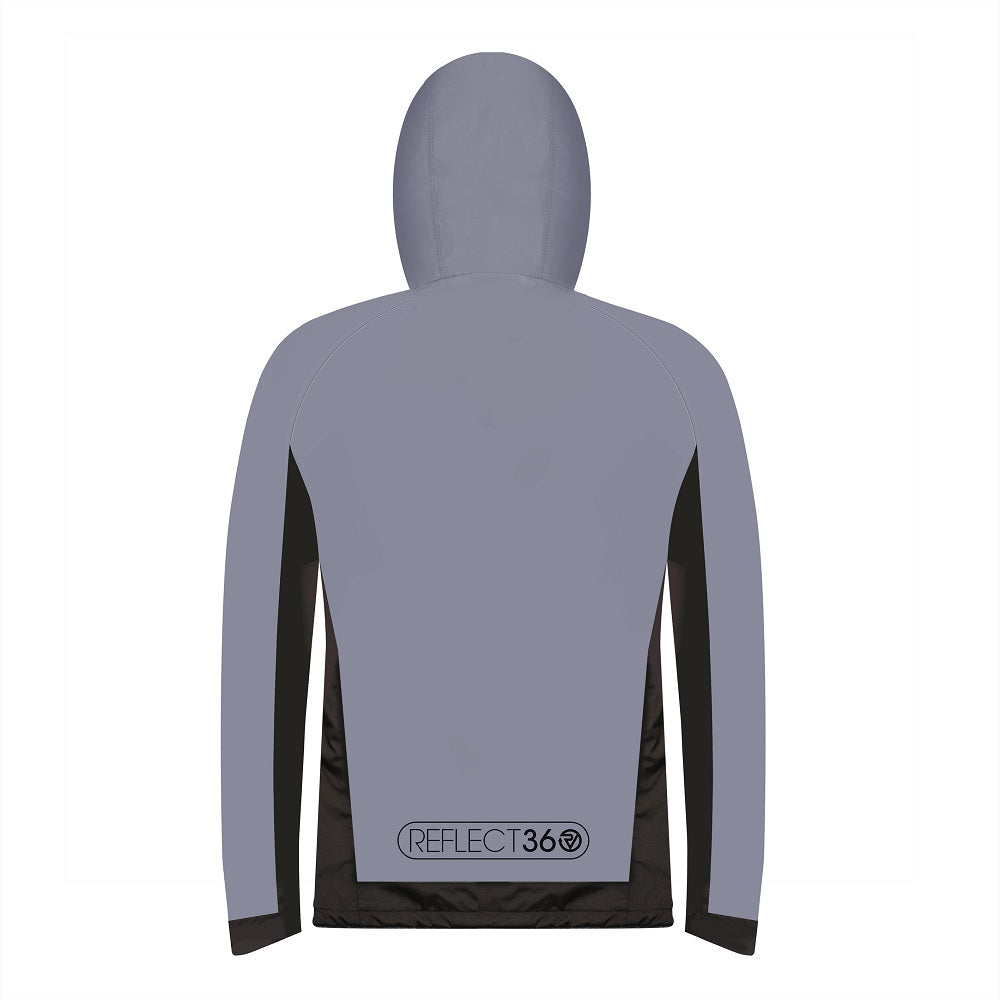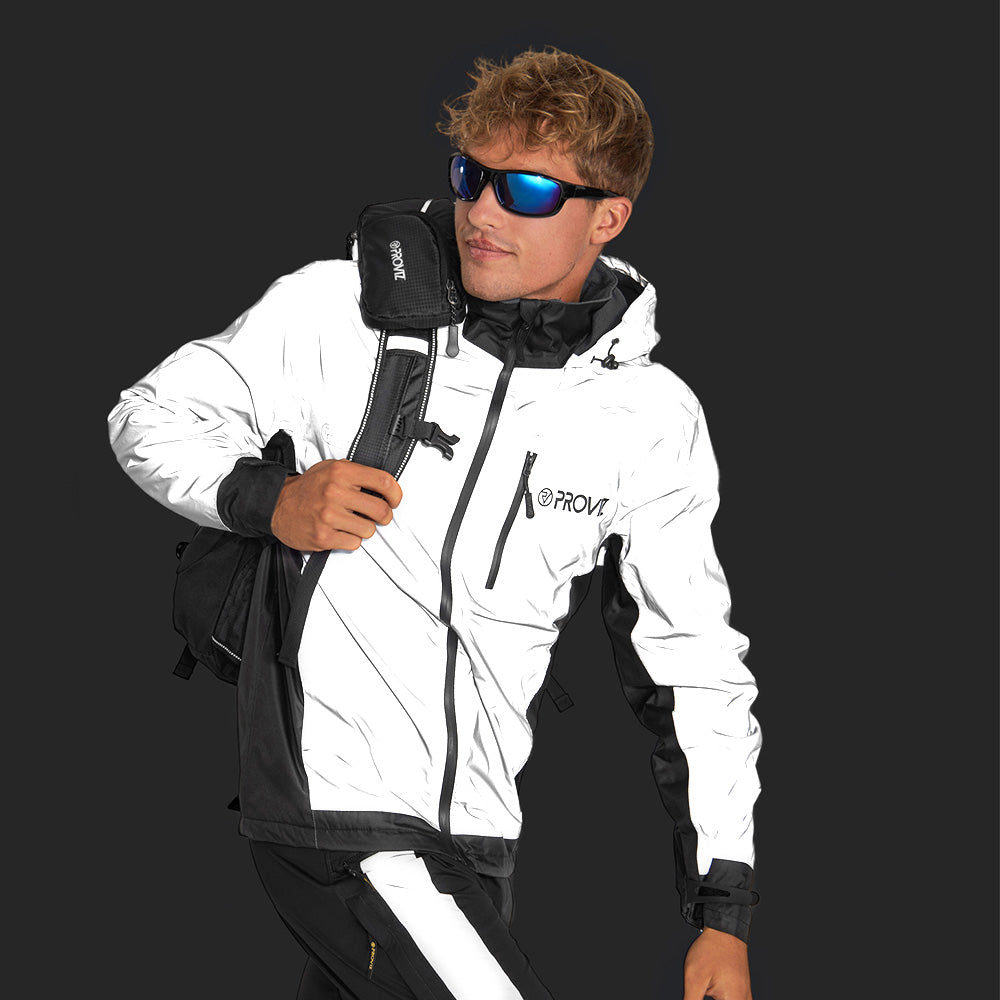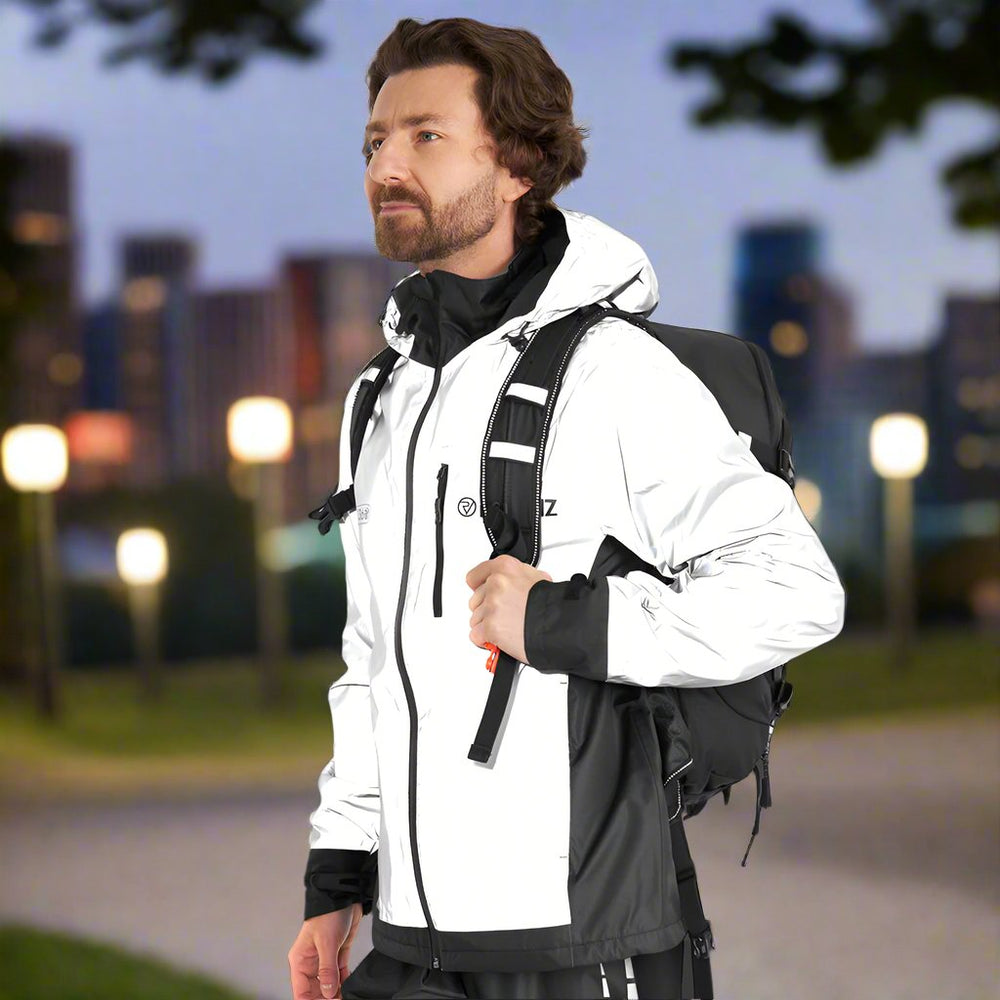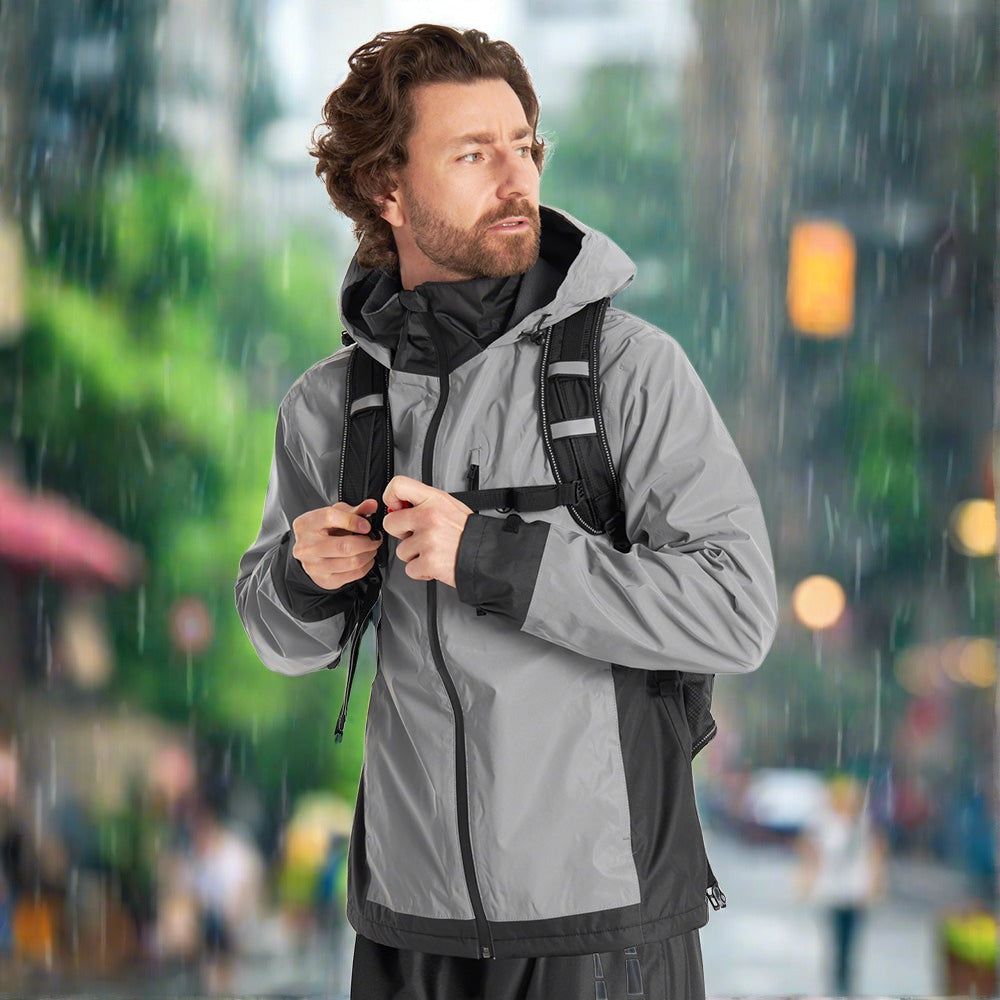 FEATURED IN
Good to use all year round.
Designed along the same lines as the highly popular REFLECT360 Outdoor jacket but with a slight tweak, this version gives you a full-fleece lined interior and hood to help keep you warm in much colder temperatures. If you are looking for a jacket that keeps you warm and has 360 degree visibility then this jacket is for you as it utilises our famous retro-reflective material to help you be seen more clearly when out on the roads during hours of darkness or poor light. Vehicle headlights reflect off the jacket and back to the original source of light making you appear bright white to a driver. This jacket is perfect for those out on the roads during the winter when it is cold, dark or wet! If you are a dog walker then we also have a matching REFLECT360 Dog Coat. About the fabric: The fabric used for the REFLECT360 range is highly technical. During daylight it is a modest grey colour. At night, when the fabric picks up an external light source, eg vehicle headlights, it gives 'astonishing reflectivity' (quote: Cycling Active Magazine). The material is CE EN 20471 certified.
Why we love our
REFLECT360 Fleece-Lined Jacket
The Material
Utilising millions of tiny, highly reflective glass beads, the innovative material used for the REFLECT360 Outdoor Jacket shines brightly when caught in a vehicle's headlights. It is also 100% waterproof (5,000mm) and has taped inner seams to prevent water getting in at sewing lines.
Micro-Fleece Lining
Staying safe on the roads on the dull days and long, dark winter evenings should not have to mean a compromise on comfort. Our REFLECT360 Outdoor jacket features a full micro-fleece lining for extra warmth and comfort during colder months.
Pockets
The jacket incorporates two side and one chest pocket to house any extra layers, hats and essentials you wish to take with you. Handy zip pulls are attached to the zips for easy access when wearing gloves in the colder months.
Cuffs
This innovative jacket features hard wearing cuffs with hook and loop attachments. These can be easily adjusted by the wearer to suit their size and specific requirements. Keep them loose during the spring/summer to facilitate airflow, or tighten them up to keep out cold, wintry weather.
Adjustable Waist
As with all Proviz kit, our focus is to keep you safe on the road, but we never feel that this should come at the expense of performance or comfort. Use the elastic pull cord and plastic fastener to fit the REFLECT360 Outdoor Fleece-Lined Jacket to your body shape.
Zip Pulls
You won't need to fumble around trying to find the zips on those cold days as we've added zip pulls to all the zips to make them super easy to use, even with gloves on.
tag us on instagram #MYPROVIZ
Other customers also like