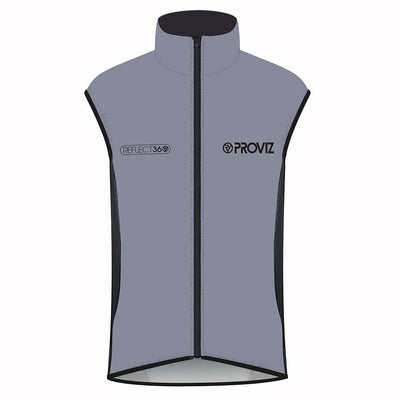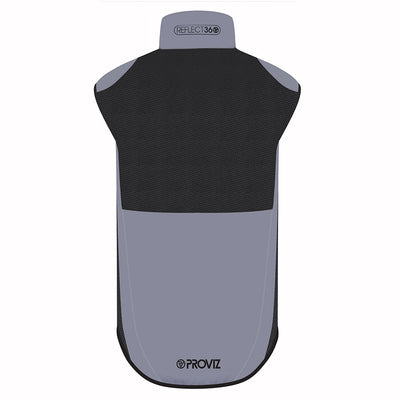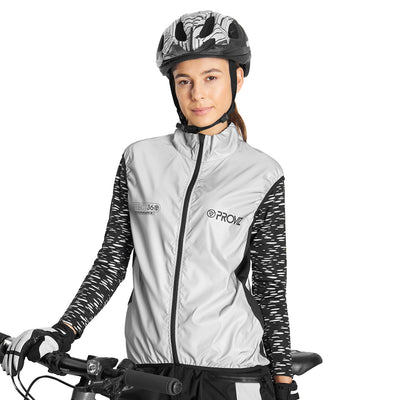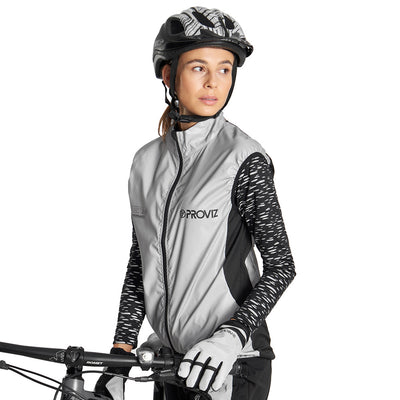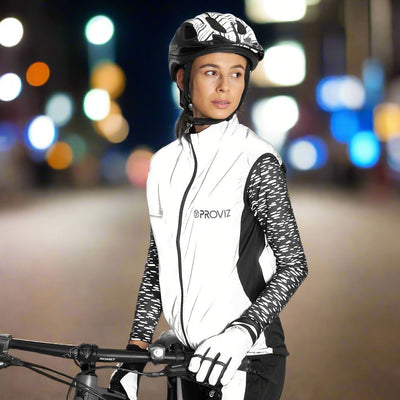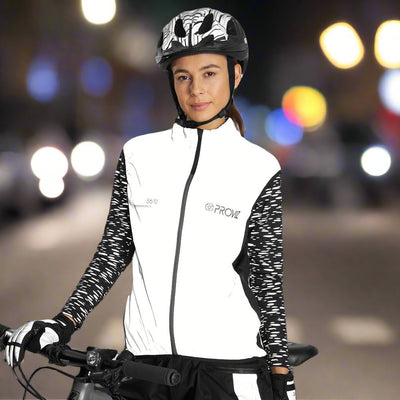 REFLECT360
Women's Reflective Lightweight Cycling Vest
Free Delivery on all orders over $75.00
Manufactured using our REFLECT360 material for 360 degree visibility
Rear and side moisture wicking polyester mesh
Tailored fit
Lightweight: 120 grams
Windproof
Zip guard and lock zip
Fitted waist
Low profiled rear spray guard
Gilet is packable and comes with a neat bag with drawstring
We offer free delivery within the UK on all orders over £75.
Find out more on our delivery page. Worldwide shipping is also available.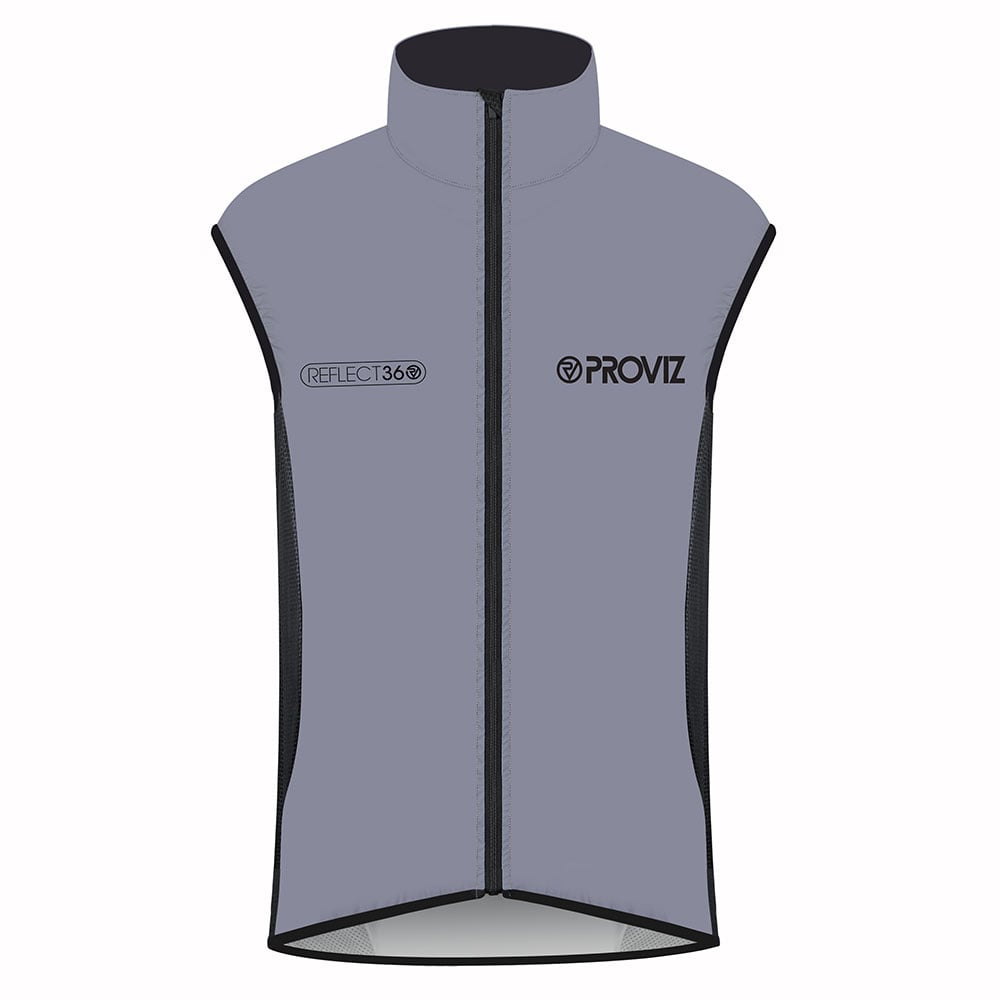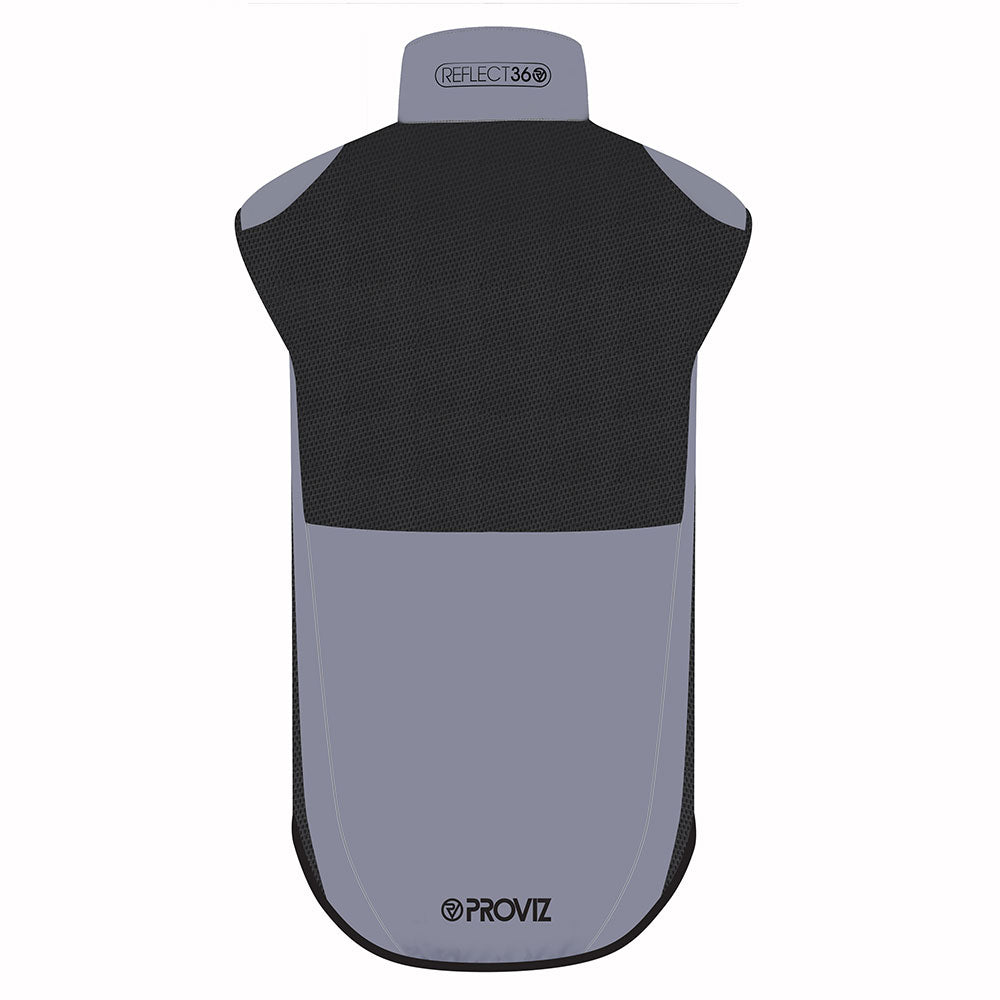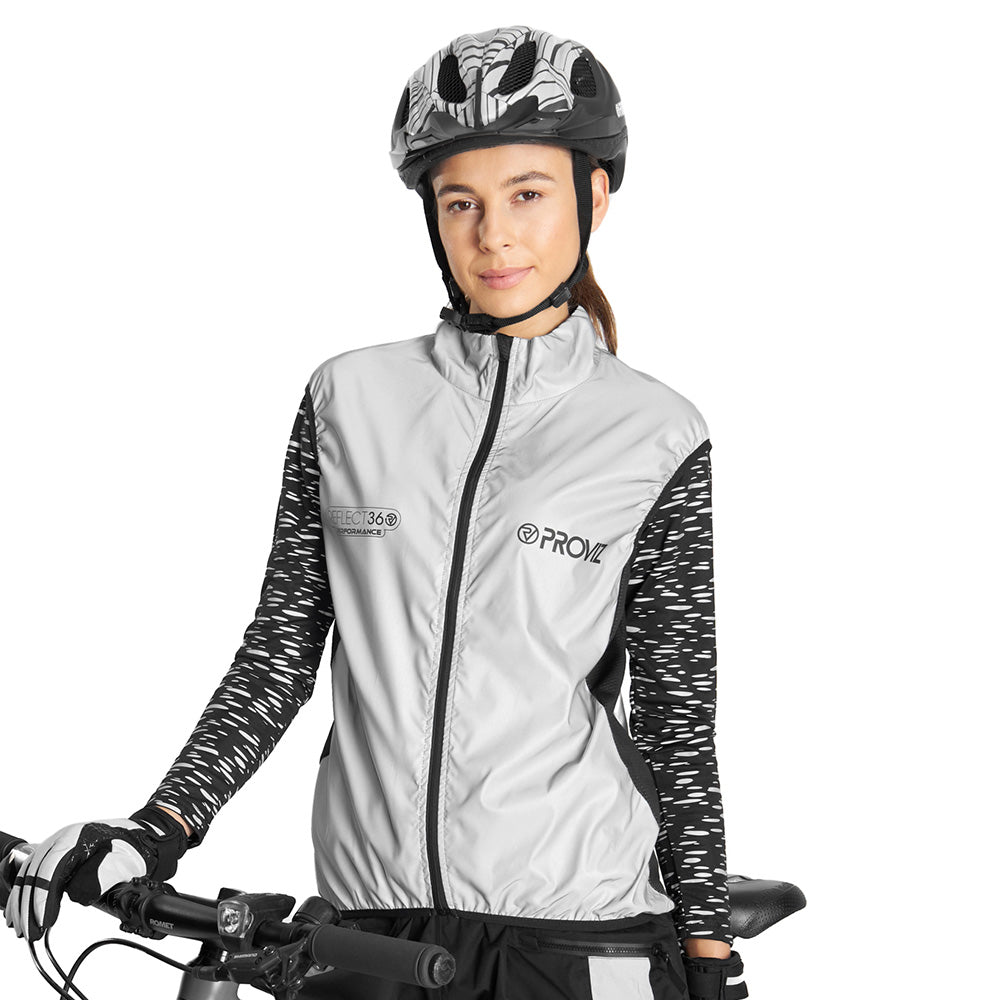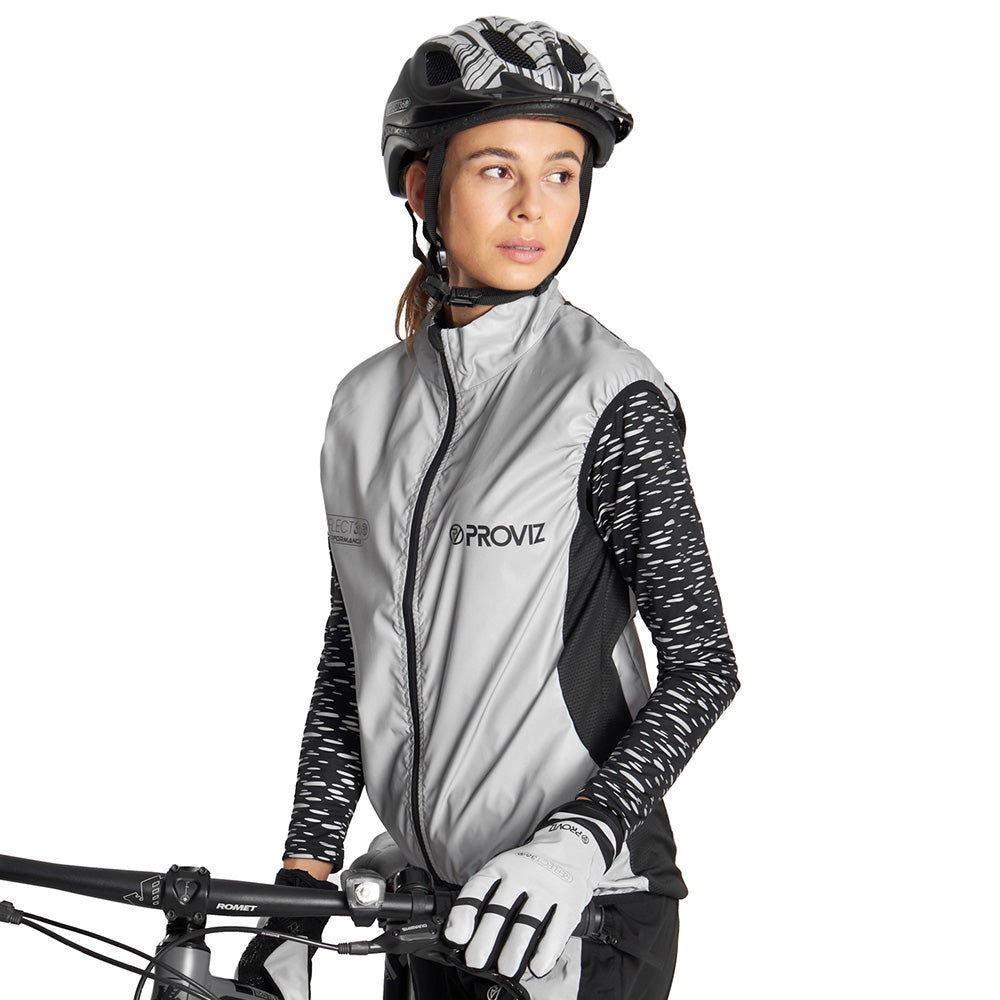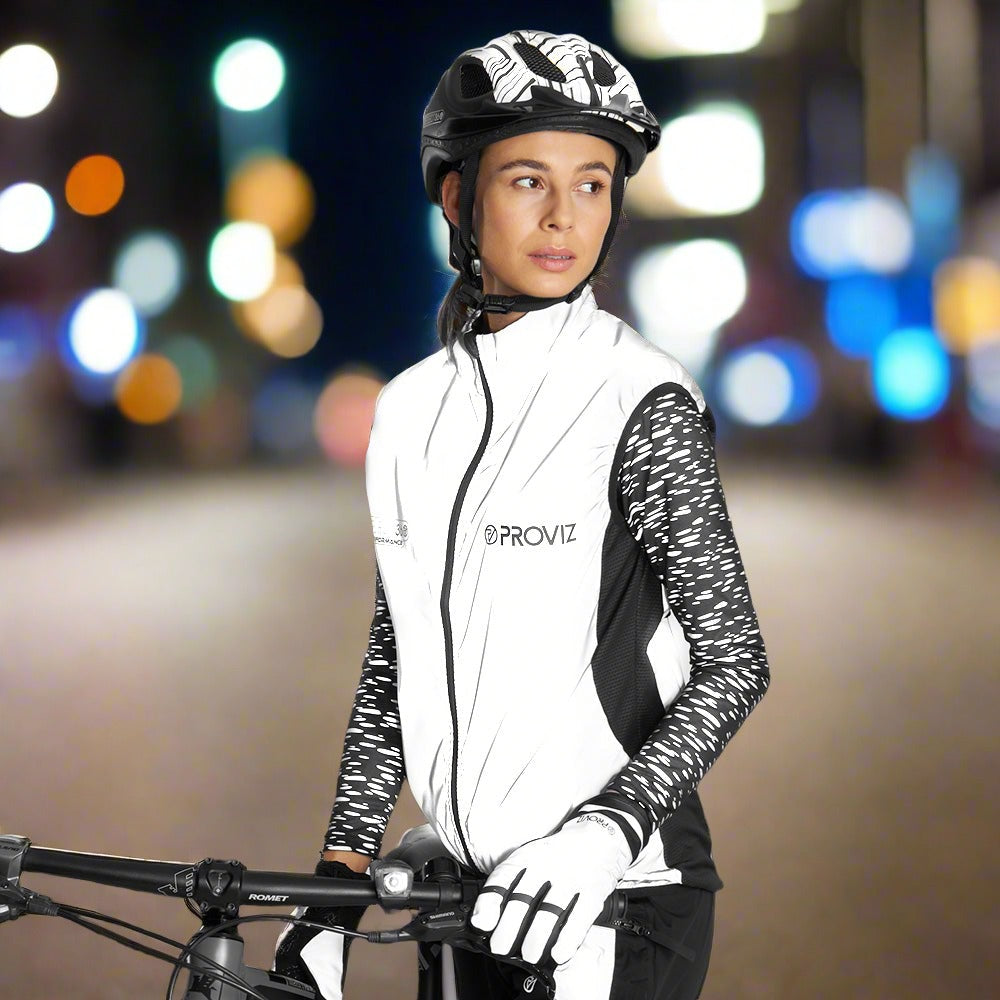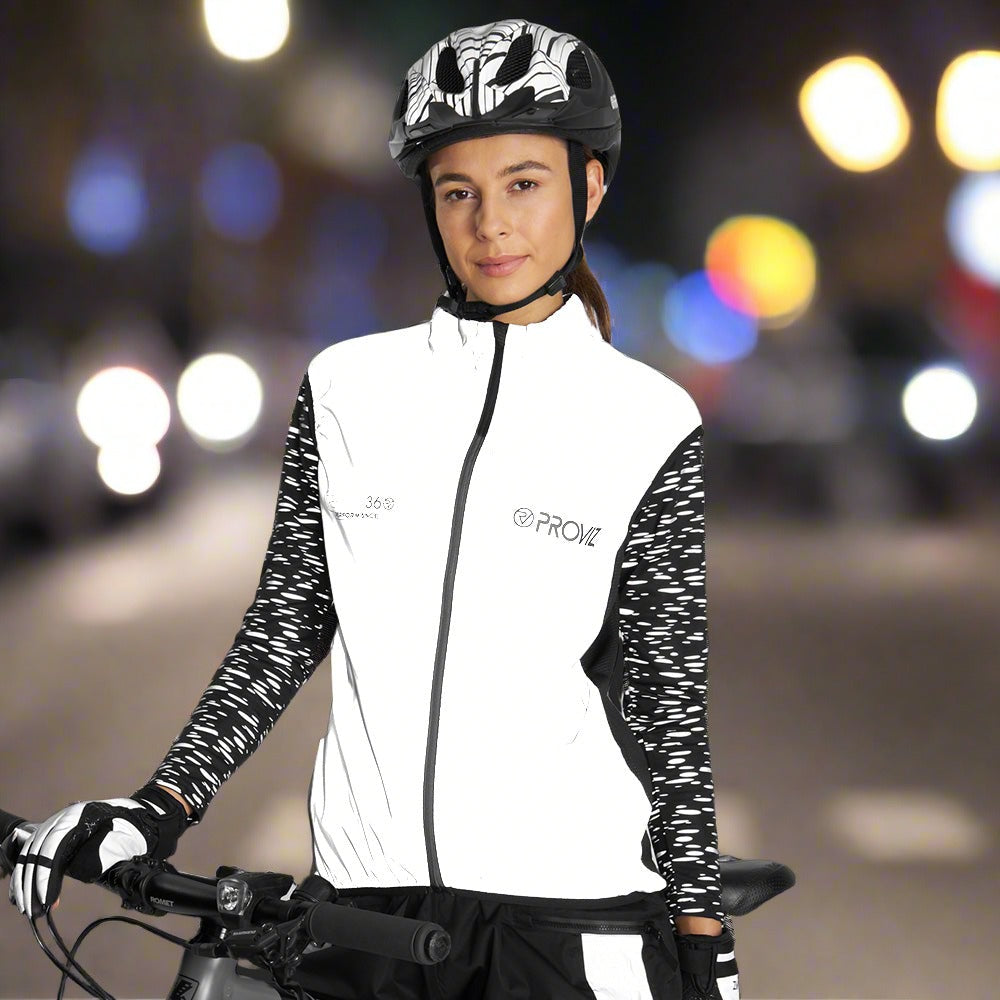 The REFLECT360 performance cycling vest is designed to go over the top of your standard cycling gear when you are out on the roads when it is dark or when the light quality is poor and vehicles have their lights on and you wish to be more easily seen. We have positioned our retro-reflective material across the whole of the front of the vest, across the shoulders and the lower back in order to give you a huge amount of surface for headlights to reflect off you. We have built in highly breathable paneling across the main volume of the back and down the side to allow heat to escape. The design of the REFLECT360 Performance cycling vest is for those customers who require a lightweight outer layer to enhance their visibility in addition to normal wet weather gear. We have focused on keeping the design simple and minimalist so that it can be put on as soon as the light fades and you wish to defy the darkness!
Why we love our
REFLECT360 Performance Cycling Gilet
The Material
Utilising millions of tiny, highly reflective glass beads, the innovative material used for the REFLECT360 Performance Cycling gilet is exceptionally visible when lights are shined upon it making you appear bright white when caught in a vehicle's headlights.
Fitted Shoulder
Excess material flapping about in the wind can be annoying when out on your ride! The shoulders of the gilet are fitted to avoid this annoyance and to ensure that, on cooler days, cold air is kept out.
The Lining
The REFLECT360 Performance Gilet has a soft-touch, moisture wicking mesh lining across the back and sides which acts as a climate control mechanism, increasing airflow to aid cooling.
Lock zip with garage
Another feature expressly included to keep you comfortable on cold days. The zip garage helps to protect against neck chafing when your gilet is fully zipped up.
tag us on instagram #MYPROVIZ
Other customers also like