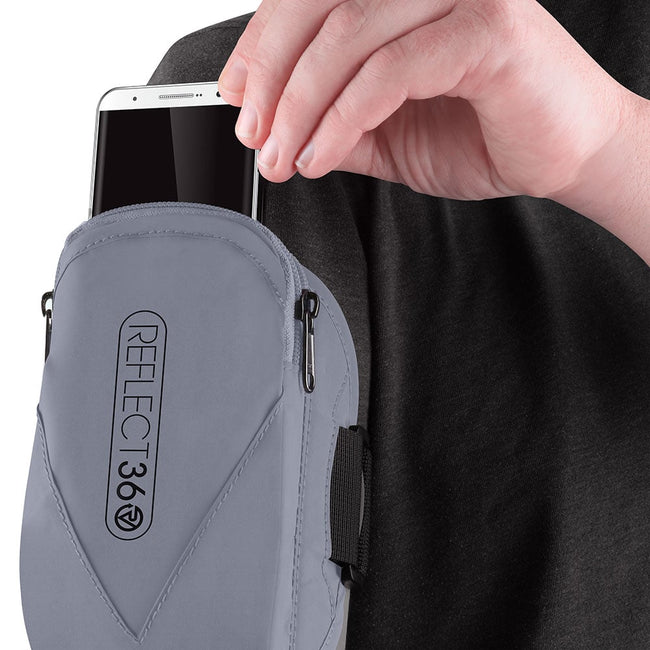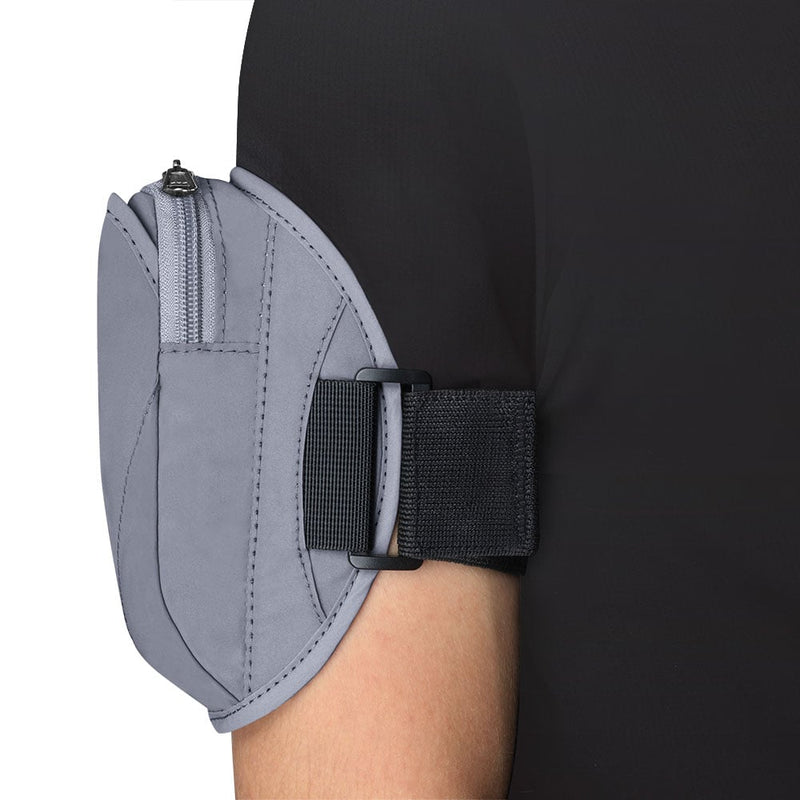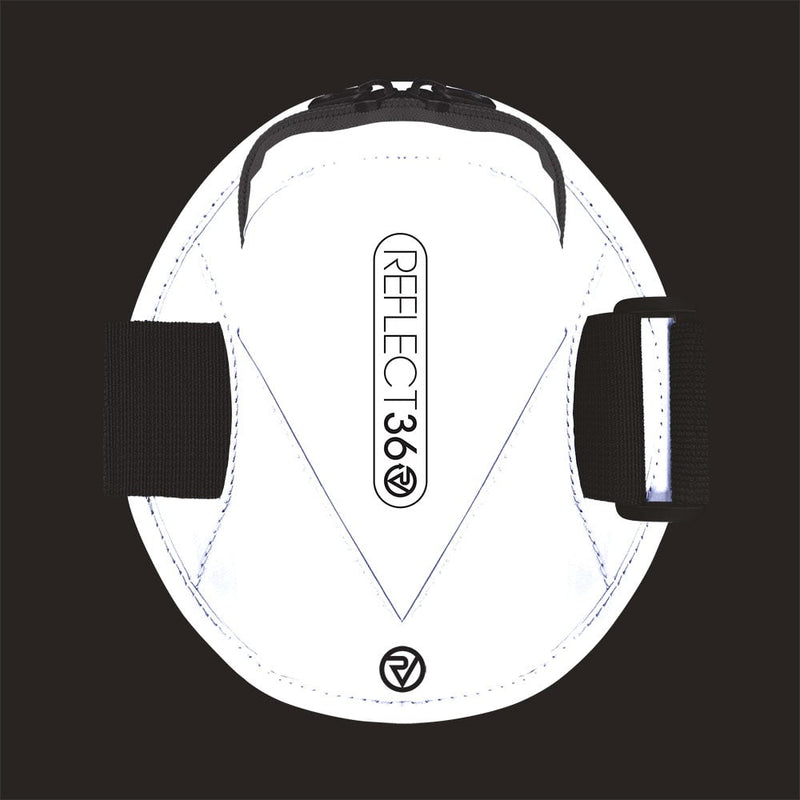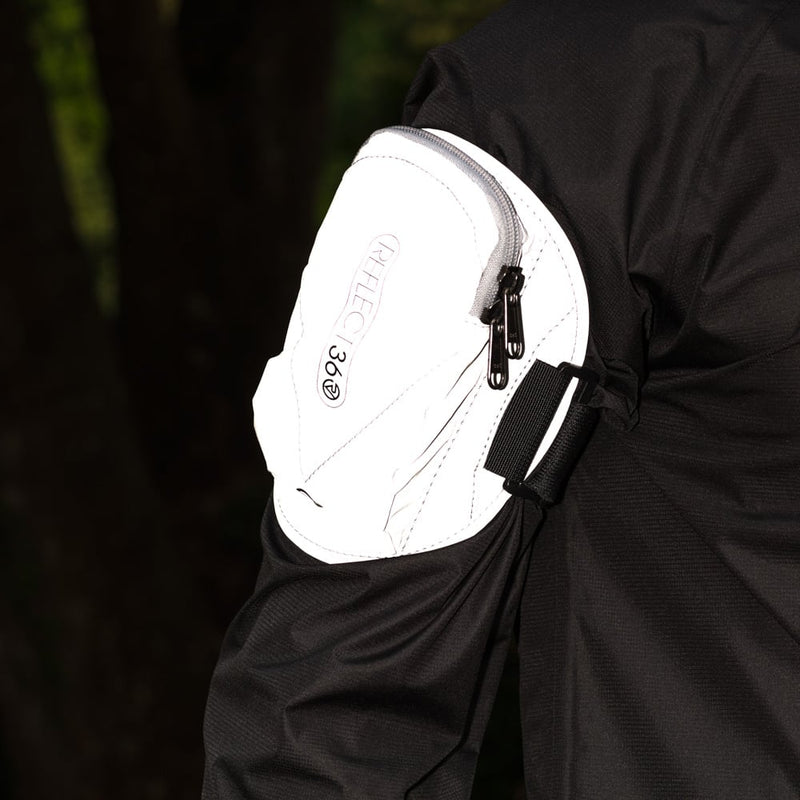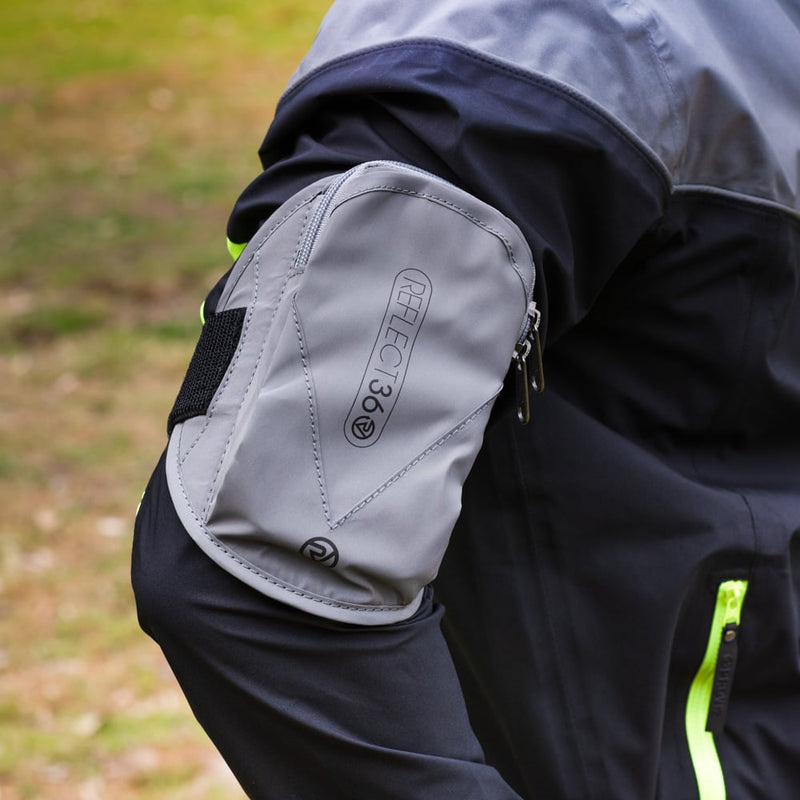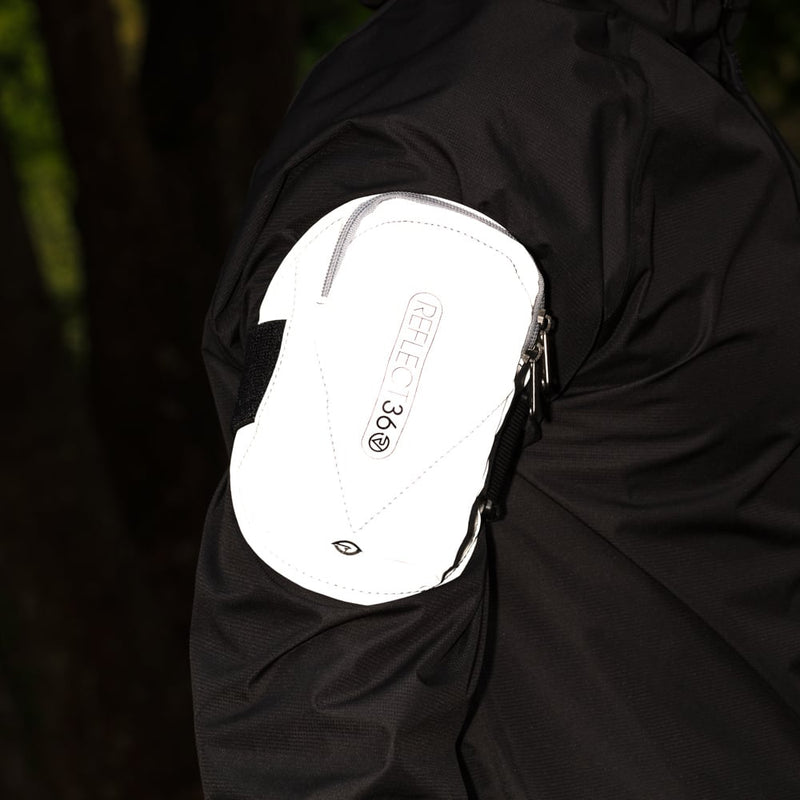 REFLECT360
Reflective Running Phone Holder
Free Delivery on all orders over $75.00

Extra 10% off - Use Code: EXTRA10
Shop All Flash Sale
Manufactured using REFLECT360 material
Fits the majority of phone sizes | Maximum size: 170mm x 100mm
Hook and loop closure
Elasticated arm band
Dual zip closure
We offer free delivery within the UK on all orders over £75.
Find out more on our delivery page. Worldwide shipping is also available.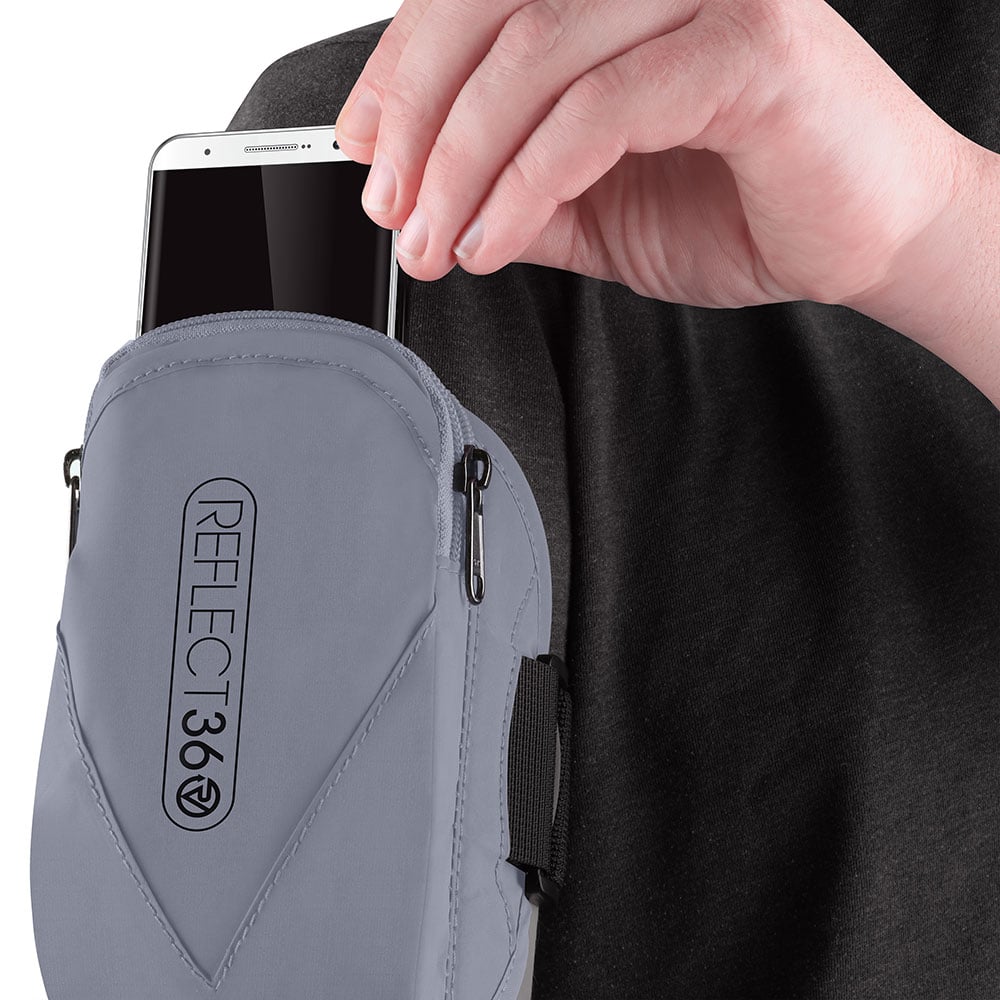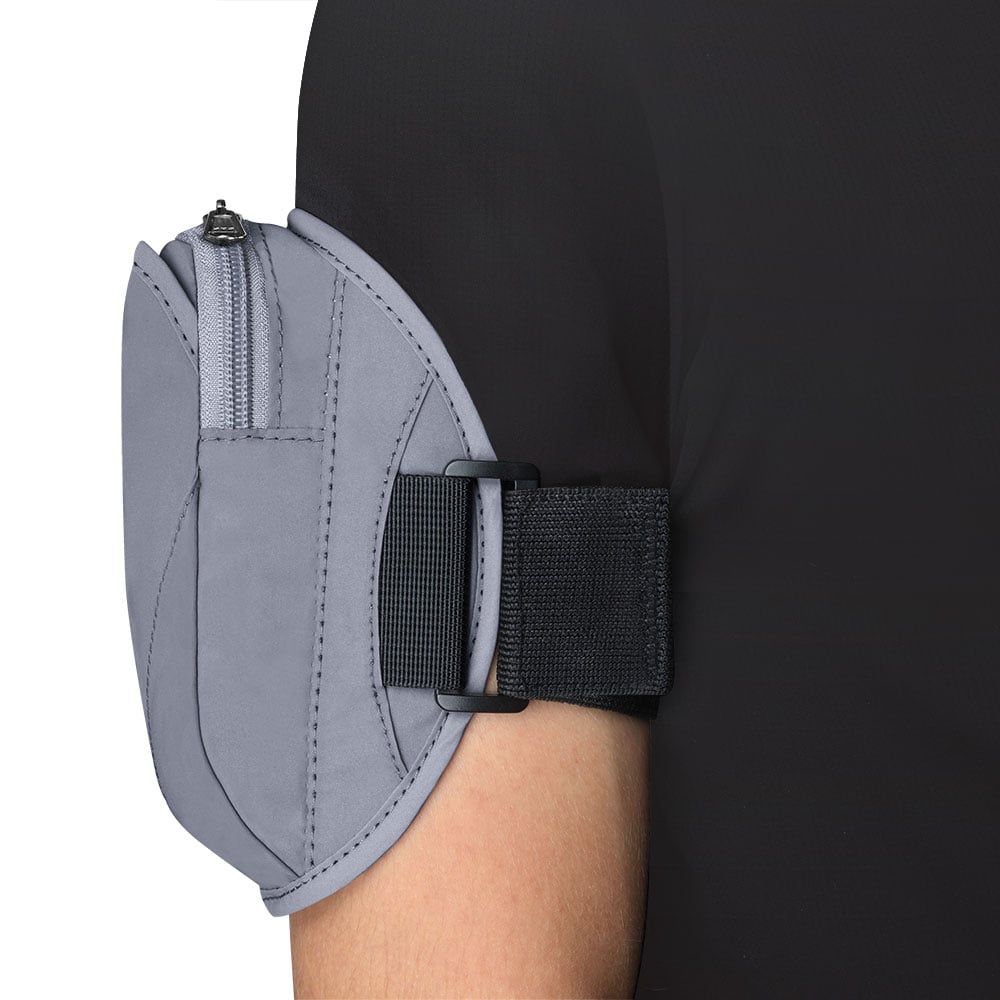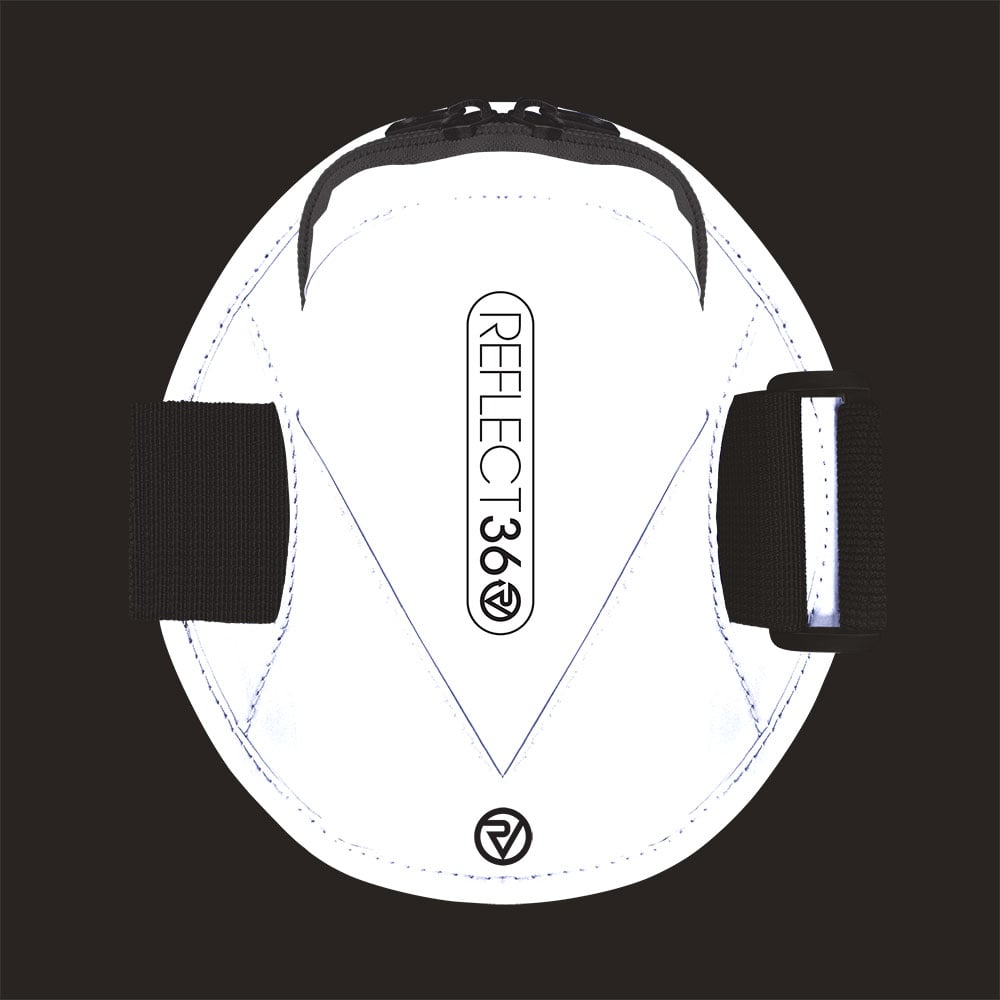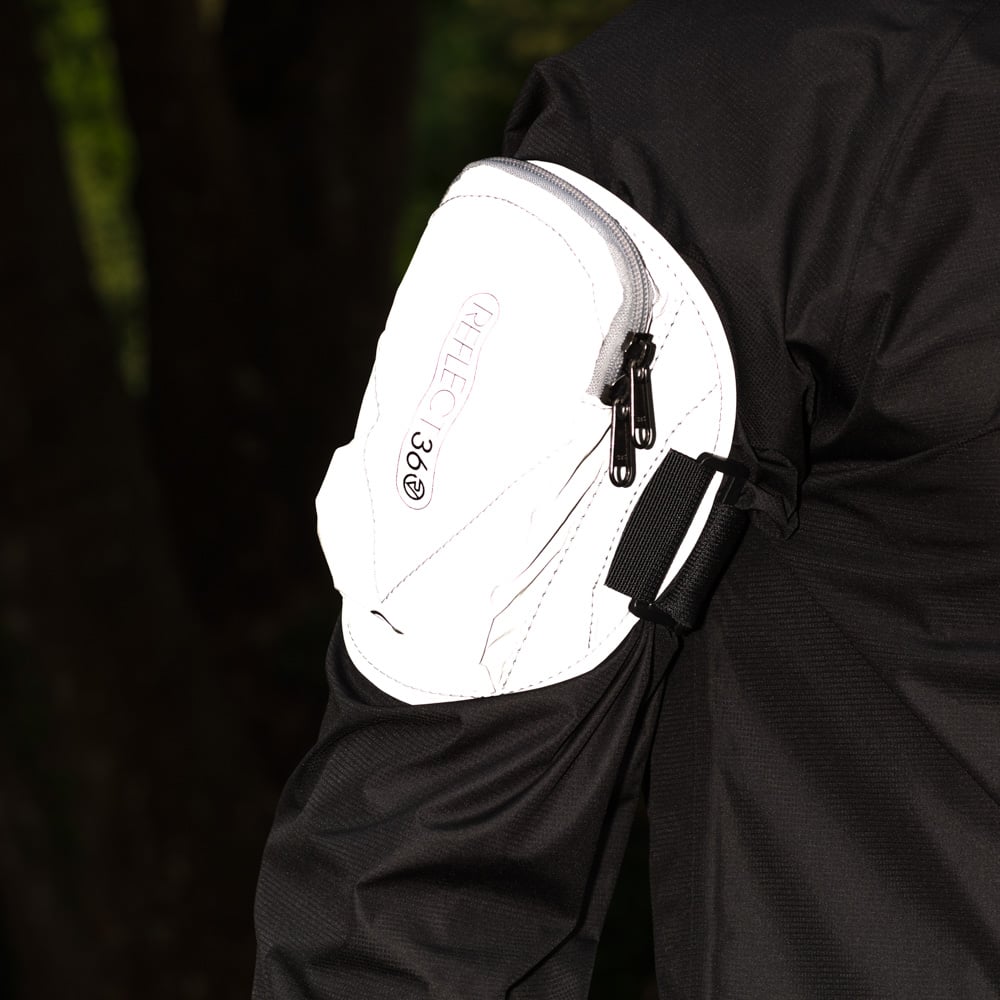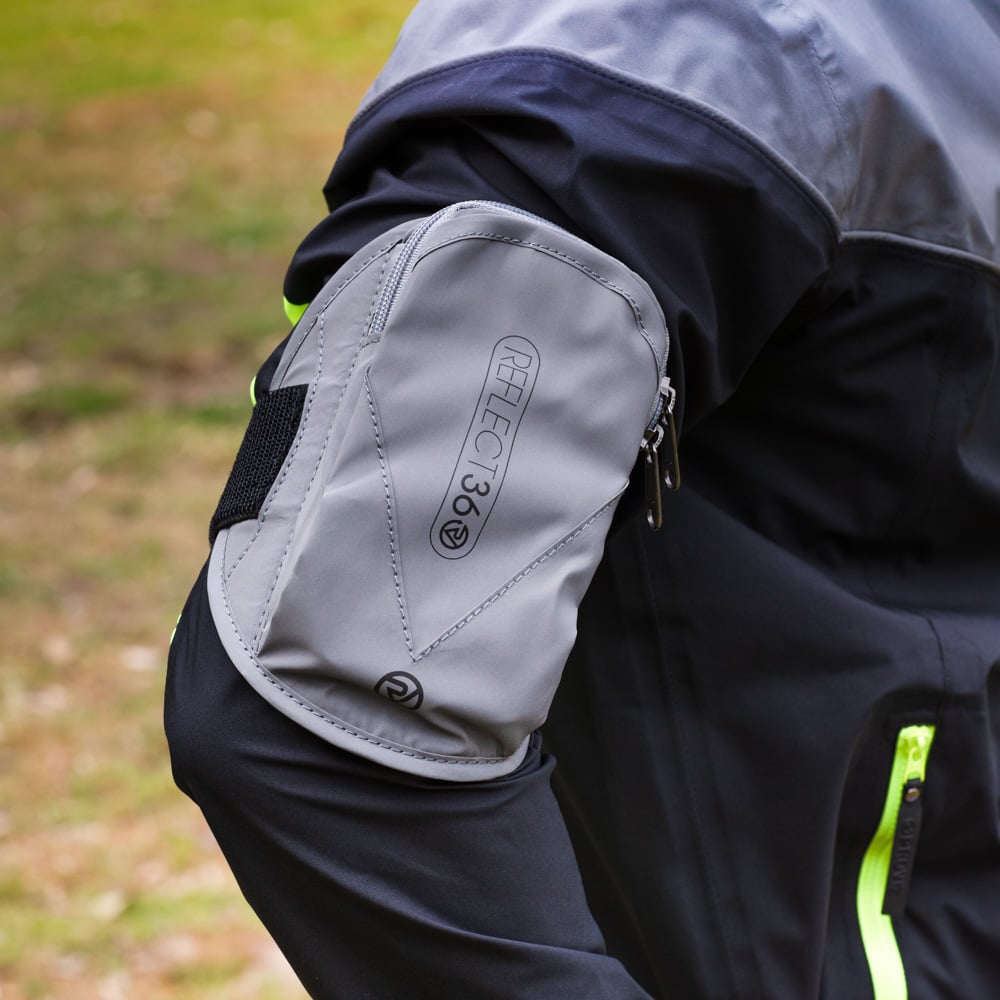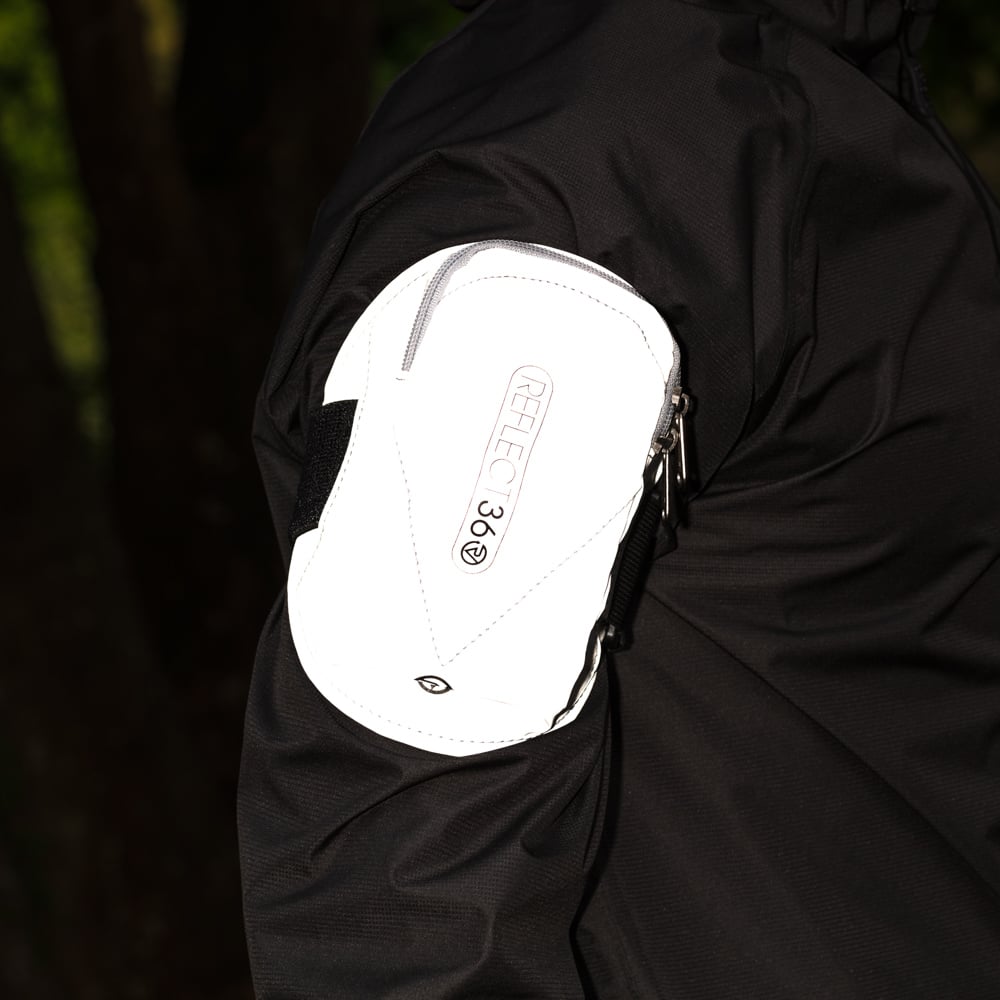 The REFLECT360 phone holder is manufactured using our REFLECT360 material to ensure maximum visibility when our on the roads. The reflective material reflects back headlights to the driver to help ensure you are spotted more easily in advance. The pouch in which your phone is held has some excess space for you to add your keys, cards etc should you stop at the café or shop while out on your run/walk and is enclosed using a double zip. The elasticated armstrap, hook and look closure and dotted silicone gel drip ensures the phone holder will not bounce or slip on your run.
Why we love our
REFLECT360 Phone Holder
REFLECT360 Material
Made using our REFLECT360 material, it is designed to reflect vehicle headlights to appear bright white and therefore help drivers identify you further in advance.
Zipped Phone Pocket
The zipped pocket has ample room to hold the largest phones on the market along with a set of keys or bank card.
Non-Slip Silicone Grip
The underside of the phone holder has silicone dots to help ensure the phone holder stays in place when out running/walking/cycling and does not slip out of position.
Adjustable Sizing
Adjust the strap to suit your arm size using the adjustable hook and loop closure.
tag us on instagram #MYPROVIZ
Other customers also like