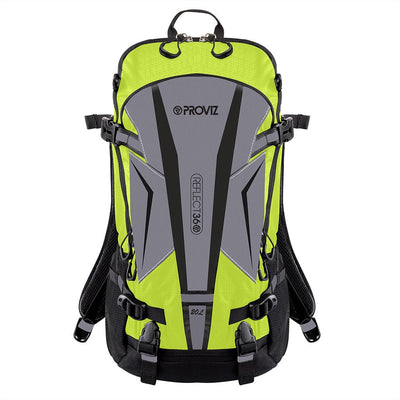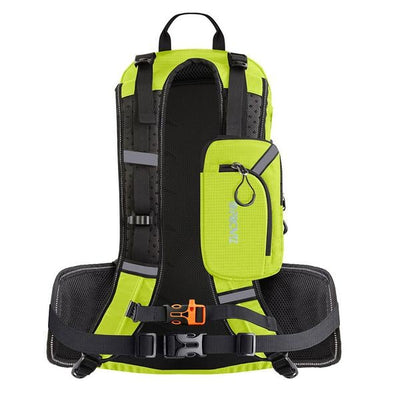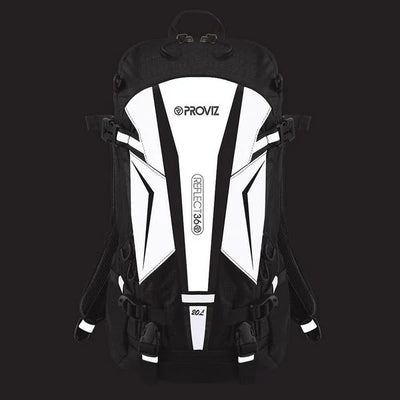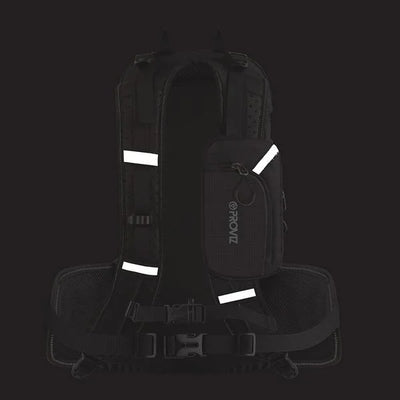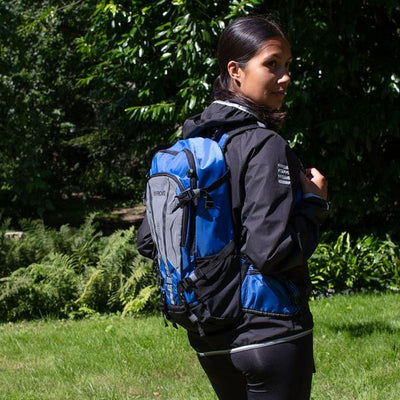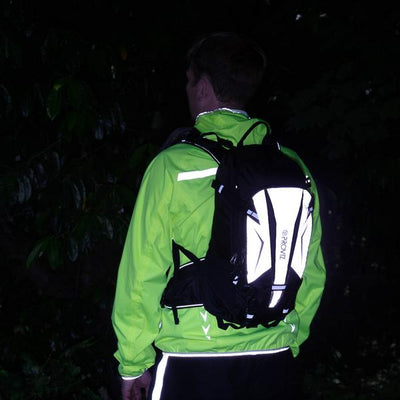 REFLECT360 Tour
Reflective Water Resistant 20L Backpack
Free Delivery on all orders over $75.00

Extra 10% off - Use Code: EXTRA10
Shop All Flash Sale
20 litre capacity / Dimensions: 50 x 27 x 19cm
Incorporates our REFLECT360 reflective material
Waterproof rain cover included
2 main compartments with multiple interior pockets for wallet, keys, tablet etc
External mesh side pockets
Chest strap
Waist strap with two side pockets
Detachable Mobile phone bag on front strap
Multi-Use - Cycling, Running, Hiking, MTB
Laptop compartment (12" laptop capacity)
Ventilated ergonomic back support
Top grab handle
Adjustable front, side and top straps to get the perfect fit
Suitable for all outdoor activities including, cycling, running camping, climbing, hiking and more!
Hydration bladder compatible – internal Velcro attachment and front strap attachment
Zip pulls
We offer free delivery within the UK on all orders over £75.
Find out more on our delivery page. Worldwide shipping is also available.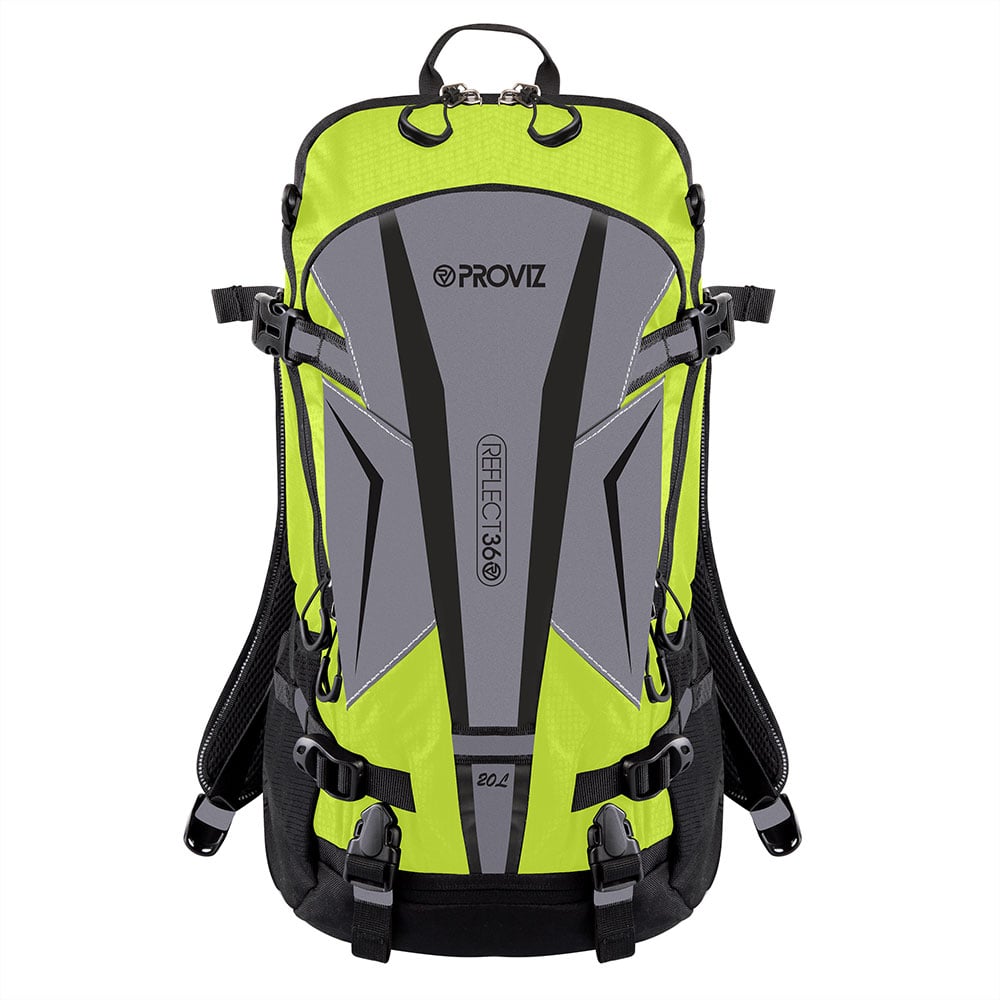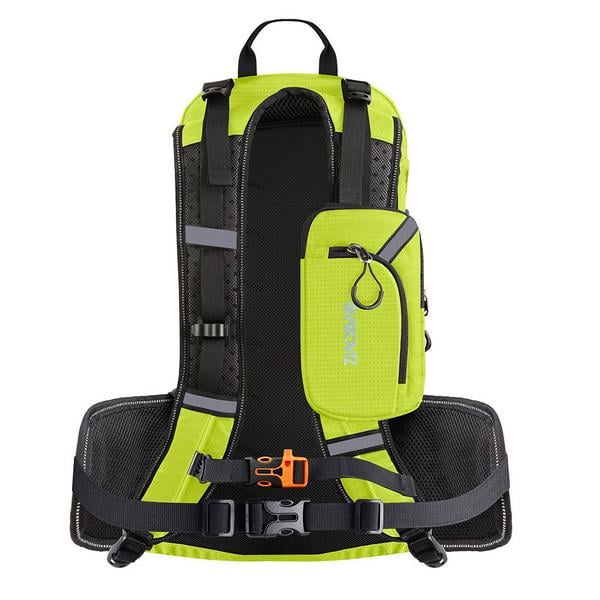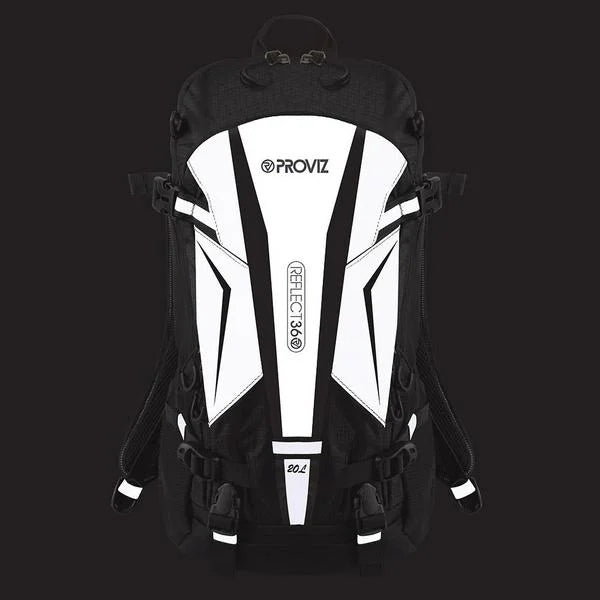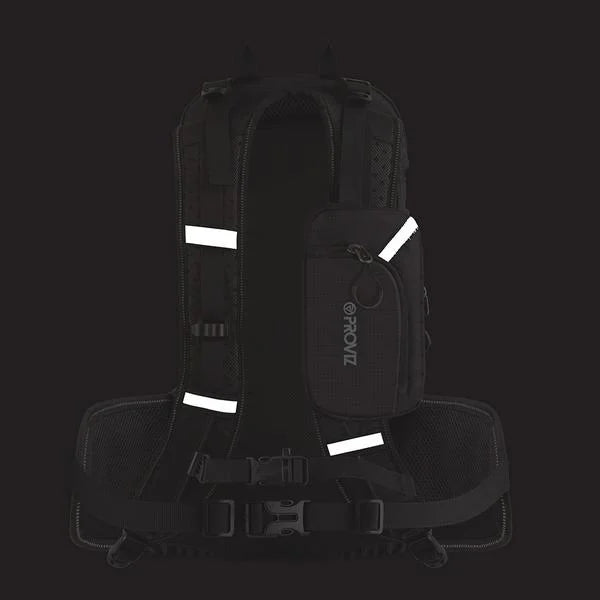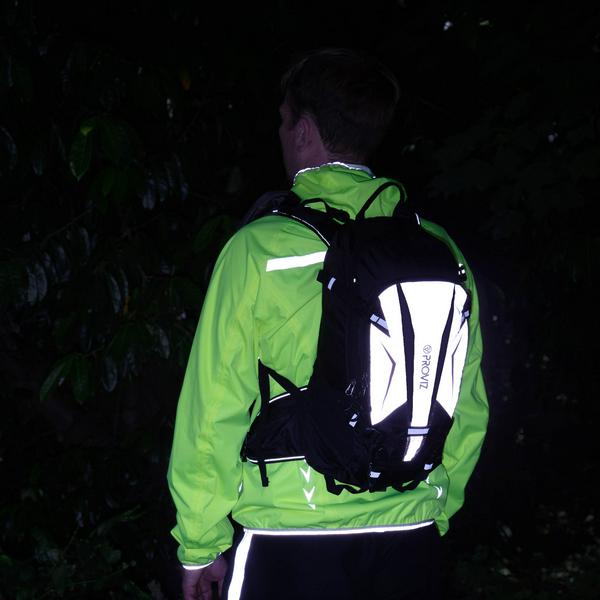 FEATURED IN
Its got some great features including a well ventilated back support and a very comfy harness. Its got patches of Provizs excellent reflective material to get you noticed at night.
For cycle commuting to touring walking or even a little off-road action this bag performs well above its weight.
Featured in Winter cycling kit: best reflective gear for staying safe on the roads
Awarded Best Reflective Backpack - If you have never seen Provizs reflective material in action prepare to be amazed. It shines bright silver at the merest hint of a headlight making this one perfect for anyone who commutes in the dark or low light. There are enough pockets and pouches on it to keep anyone happy.
The new REFLECT360 Touring Backpack is a true multi-purpose 20 litre day sack that includes a spacious main and secondary compartments and multiple internal and external pockets to provide you with an extensive amount of storage for all of your gear. It also has all of the extras you'd expect on a backpack that is as suitable for commuting to work or spending the day in the mountains. Chest and waist straps keep the bag stable in tandem with a fully breathable, ergonomically designed back support so it sits snuggly on your back. To get the perfect fit the backpack has multiple straps to adjust exactly how you wish the bag to sit on your back. This backpack is made from high quality, very lightweight, anti-tear 600D Nylon. The material is waterproof to help keep your items dry if you get caught in a shower. Should you get caught in a downpour or are out in constant rain then a fully waterproof rain cover is housed in the easily accessible outer rain cover pocket that will ensure no water gets through the zipped areas and in to the bag. As with all Proviz gear we have incorporated a huge amount of our highly reflective REFLECT360 material (main compartment, side tabs and front straps) to the backpack so that you are much more easily identifiable when out on the roads when it is dark. Or, in the worst scenario it can be used as a reflective beacon if you were to get lost on a hike as the reflective material reflects light back to the light source ie torch lights from a search party.
Why we love our
REFLECT360 Tour
ing Backpack
Back Ventilation System
An ergonomically designed back system has been designed to allow as much airflow as possible to your back and importantly allow moisture and heat build up to escape.
Rain Cover
A waterproof rain cover is housed in the dedicated rain cover pocket. It is easily accessible on the outside of the bag for those times when you are caught in a downpour and you need to cover up!
Waist and Chest Straps
The chunky adjustable waist strap helps keep the backpack in the required position at all times. Keep your valuables within easy reach in the handy zip pocket. Along with the waist strap we've added an adjustable chest strap to further enhance stability.
Adjustable Straps
The adjustable straps are positioned on the side (top and bottom) and at the top of the straps. This allows you a huge amount of flexibility to position the bag as you would like it and also tighten the contents to stop them moving around.
Grab Handle
A tough and durable grab handle at the top of the bag allows you to easily carry the bag when it's not on your back. Perfect for when you are hot-footing it out the door ready for your commute or weekend away.
Side Pockets
Simple and functional side pockets allow you to hold a bottle, wet gear or anything else you do not wish to put in the main compartments.
Hydration Bladder Ready
A small insertion at the top of the bag allows for a hydration bladder to be added in the main compartment (inside pocket attachment included), and also a small plastic clip is on the front of the strap for the bladder pipe to clip on to.
Zip Pulls
No need to fumble around for the zip when wearing gloves. The zip pulls will ensure you can find and operate the zip in no time.
Phone/Wallet Pocket
You can put your phone/wallet in the removable pocket housed on the front strap. Keep your phone easily accessible at all times in case of an emergency or if you are on a day trip, no need to rummage around in your bag constantly to find your phone when wanting to get the perfect photo!
tag us on instagram #MYPROVIZ
Other customers also like