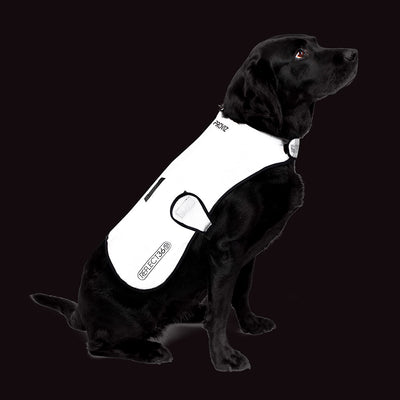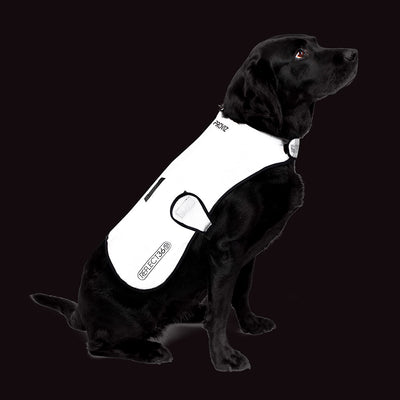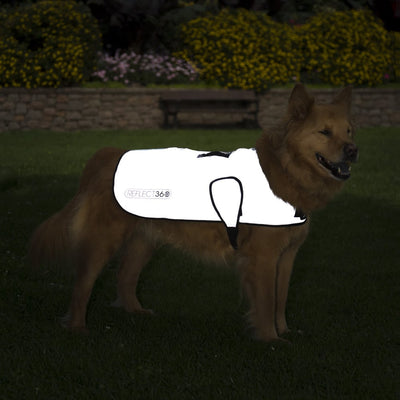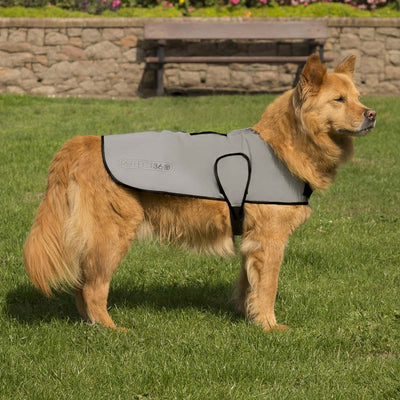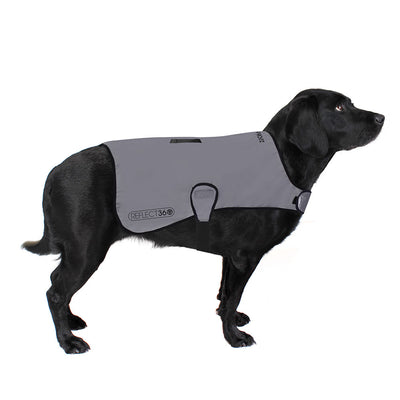 REFLECT360
Reflective Waterproof Dog Coat
Free Delivery on all orders over $75.00

Extra 10% off - Use Code: EXTRA10
Shop All Flash Sale
100% reflective outer-shell (CE EN 20471 certified)
Waterproof
Harness attachment hole
Adjustable neck and chest strap
Machine washable
6 different sizes
We offer free delivery within the UK on all orders over £75.
Find out more on our delivery page. Worldwide shipping is also available.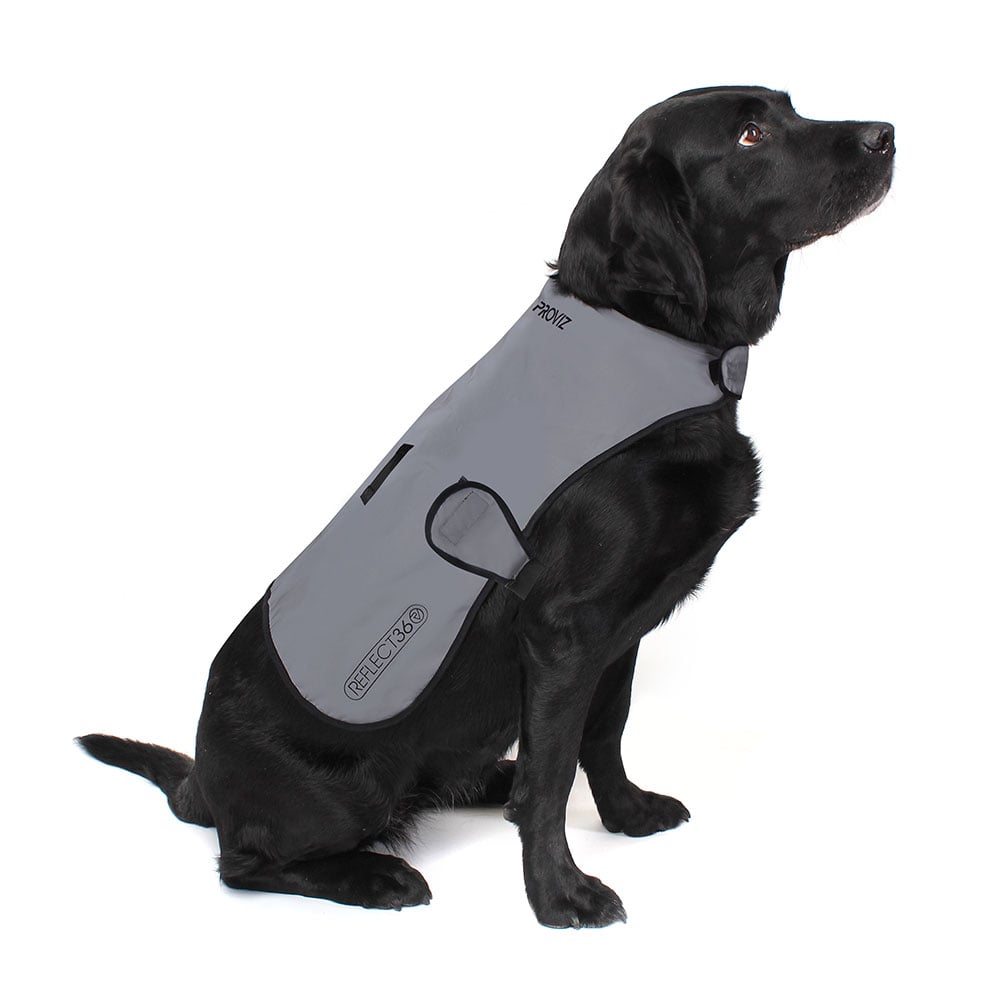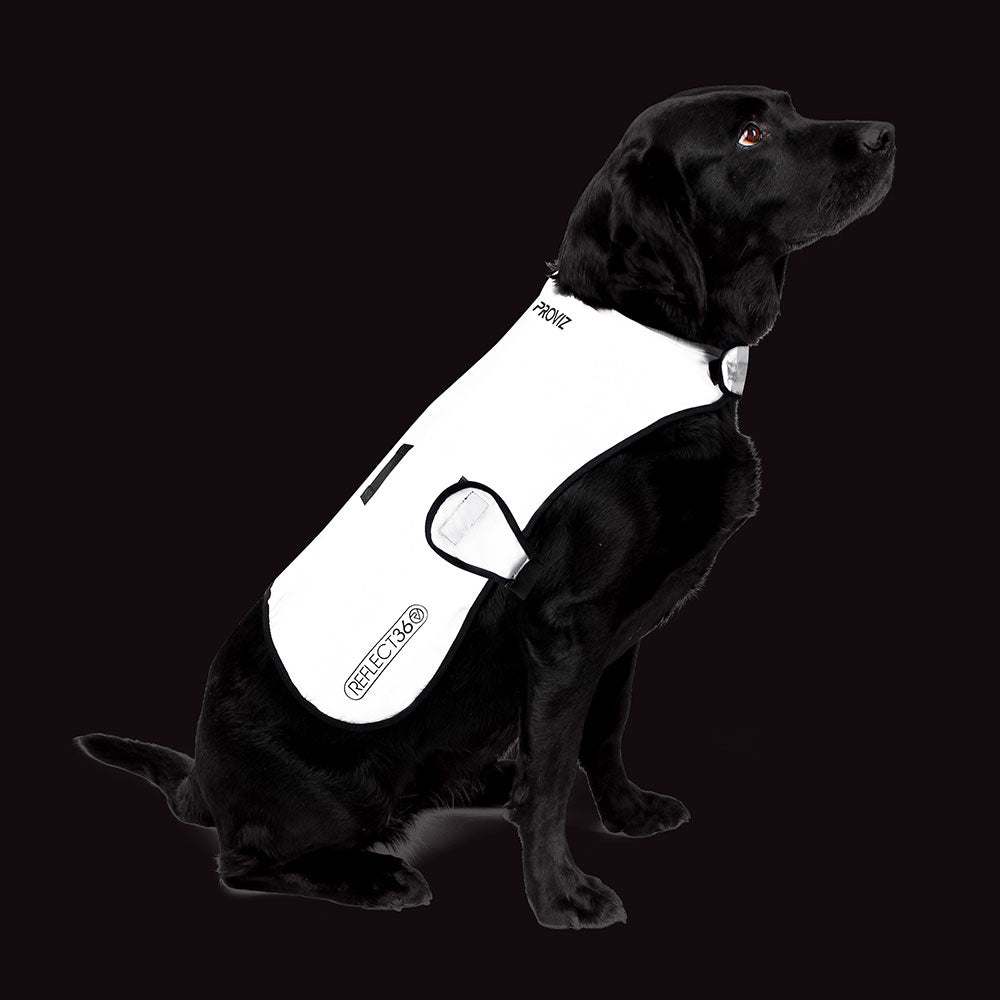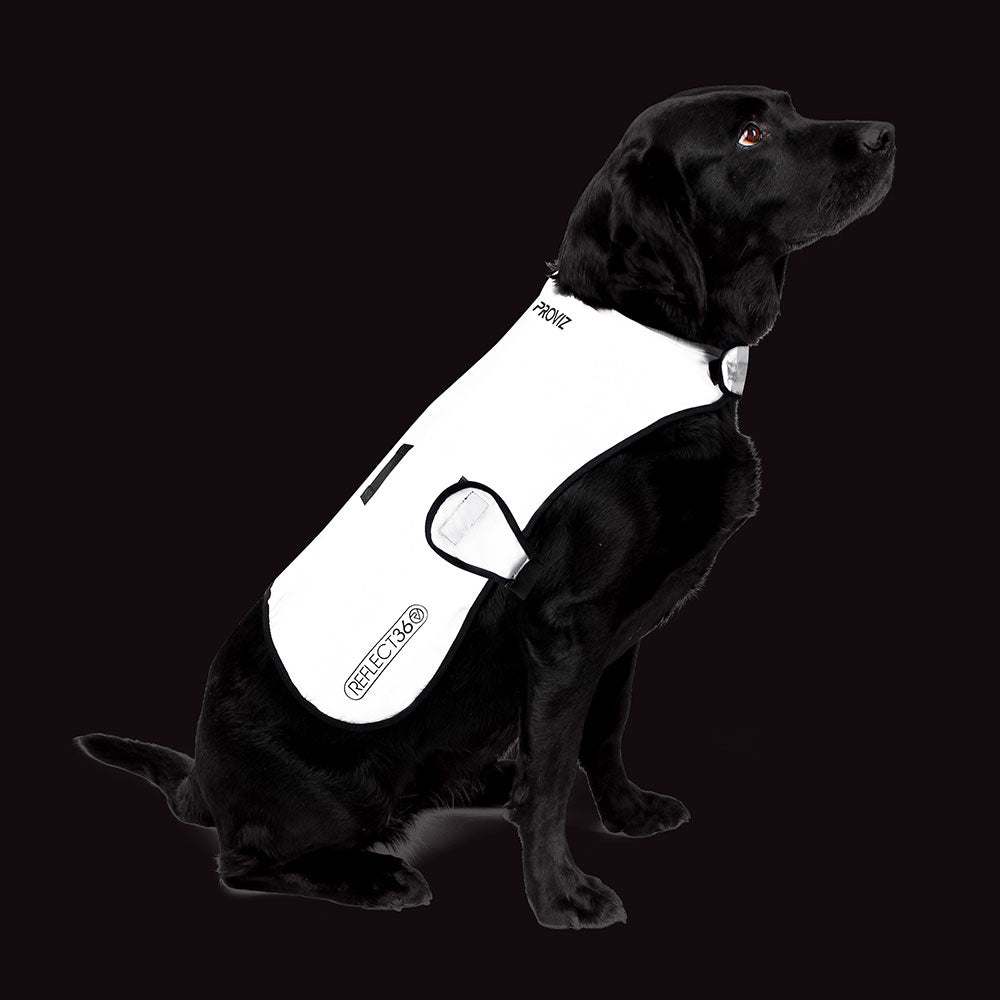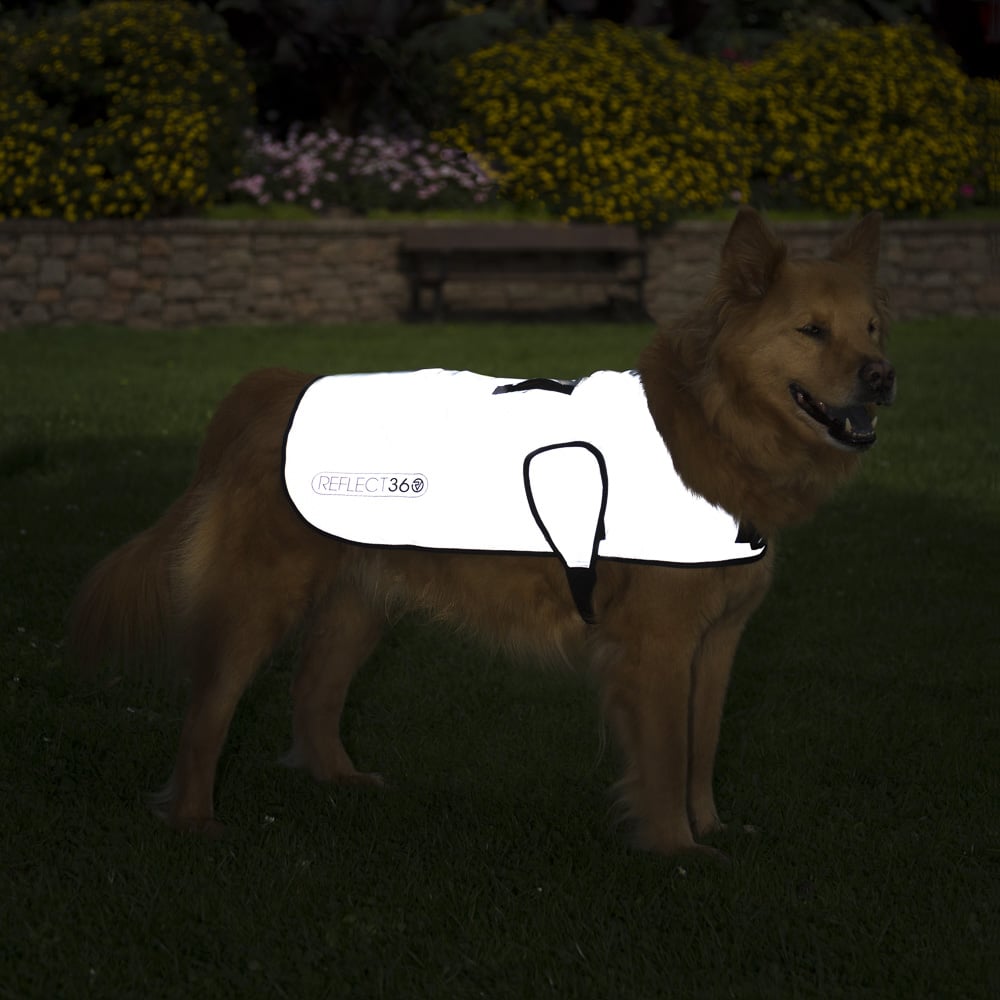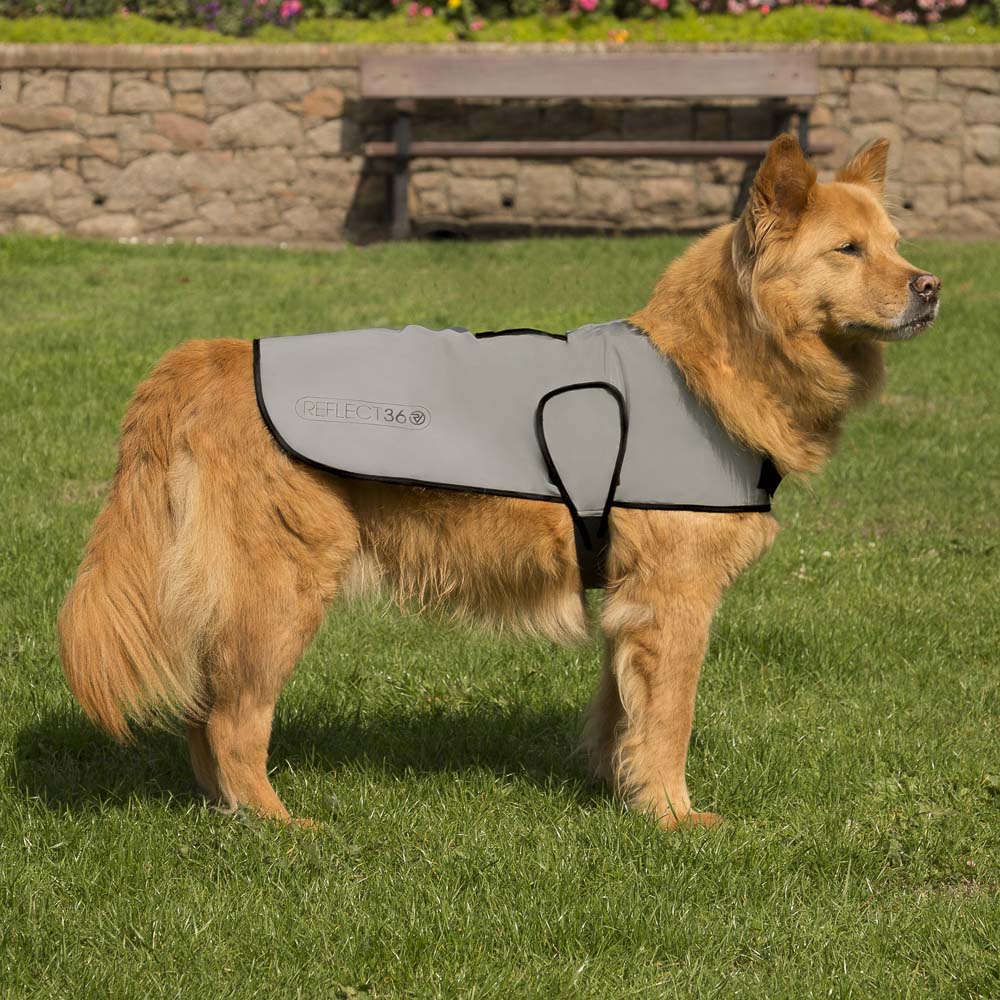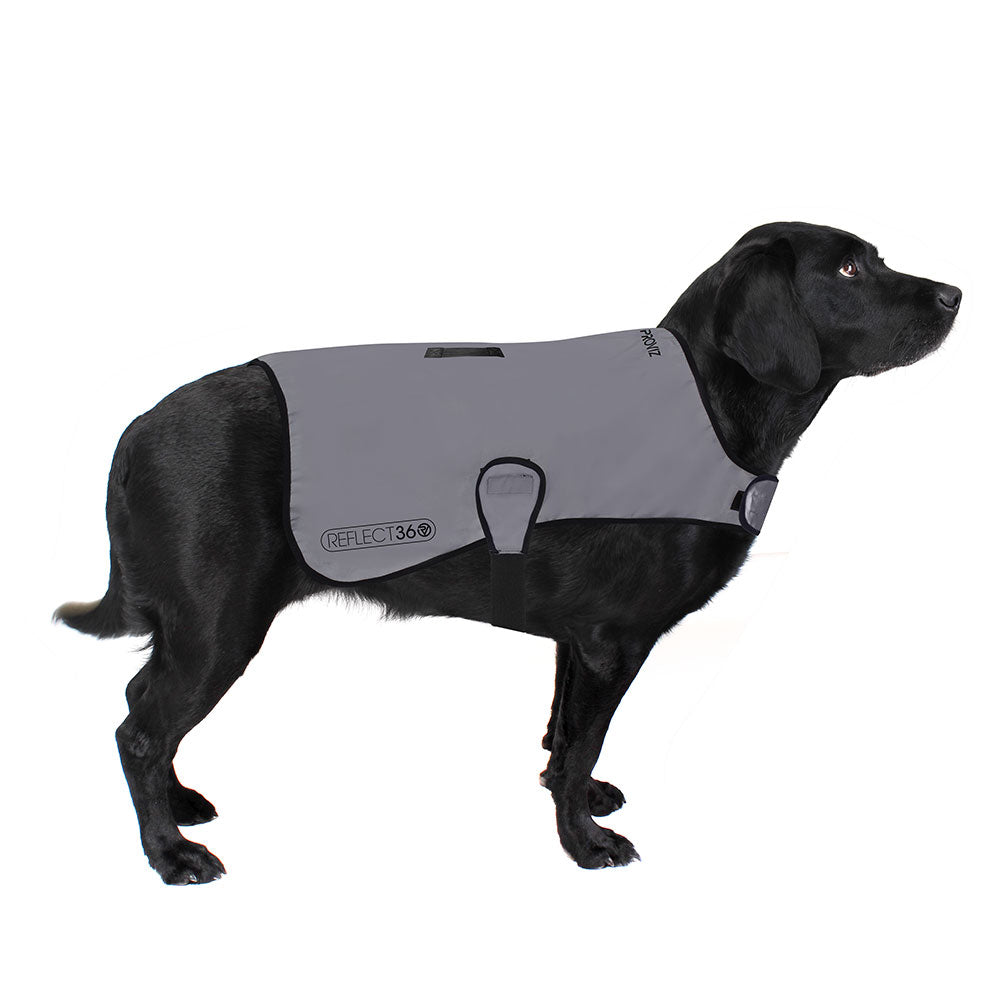 FEATURED IN
"These astonishingly reflective coats shine brilliantly in the light of oncoming head lamps"
"As featured in Five of the Best Hi Viz Dog Products."
"These excellent dog coats look grey in daylight, but when the fabric picks up an external light source, such as car headlights or a torch, they prove astonishingly reflective""
"Whether you're hiking a mountain or walking through town this hi-viz dog coat is a must have for any dog owner. "
"This is just the job for highlighting your canine companion on evening walks early morning or foggy winter walks."
"As featured in 'Best dog coats to step out for walkies in style'. 'If you make a habit of walking at night you may want to invest in a high-vis dog coat to make them easily visible."
Due to the amazing popularity of the REFLECT360 range for cyclists, runners and walkers, we were asked by many customers if we could design a REFLECT360 waterproof dog coat. We were struck by one email from a customer saying that he was walking his dog at night when his dog slipped his leash and ran in to the road. The owner ran after his dog in to the road and fortunately for the owner he was wearing his own REFLECT360 outdoor coat. According to the drivers of the vehicles stopping in front of him, it was the jacket that saved his dogs life as the drivers saw his jacket reflecting and therefore stopped immediately but could not see the dog. The owner of the dog emailed us the story and asked to design a jacket like his but for his dog....and so we did. The REFLECT360 waterproof dog jacket is 100% reflective and utilises the same material as the rest of the best-selling range. The covers come in 5 sizes for dogs of almost all shapes and sizes and has a harness hole so the dog jacket can go over the top of your dogs harness. During daylight it is a modest grey colour, and at night, when the fabric picks up an external light source eg. vehicle headlights or a torch, it gives astonishing reflectivity so your dog is more easily seen.
Why we love our
REFLECT360 Waterproof Dog Coat
The Material
Utilising millions of tiny, highly reflective glass beads, the innovative material shines brightly when caught in torch beam or vehicle headlights. The material used for the REFLECT360 Waterproof Dog Coat is also 100% waterproof (5,000mm).
Harness Hole
If your dog wears a harness then no problem. We've integrated a harness hold so the REFLECT360 Waterproof Dog Coat can be worn over the top.
Velcro Fastening
Using Velcro fastening you can put on and remove your dog's coat in a flash!
tag us on instagram #MYPROVIZ
Other customers also like