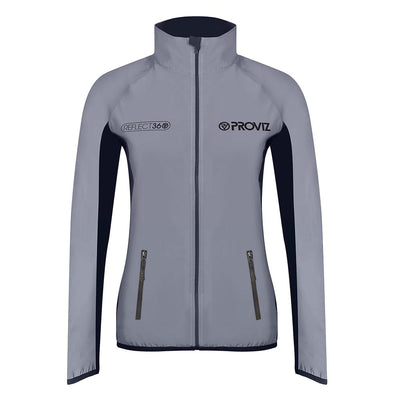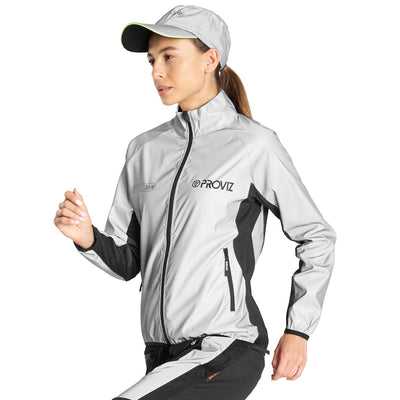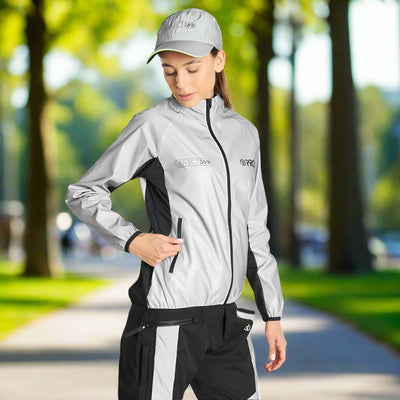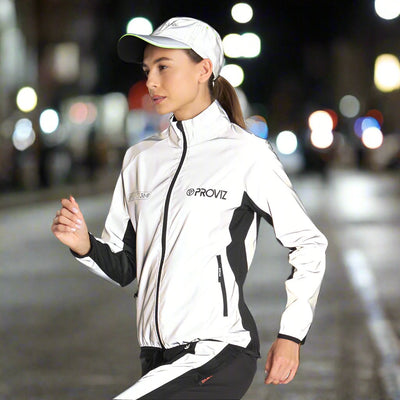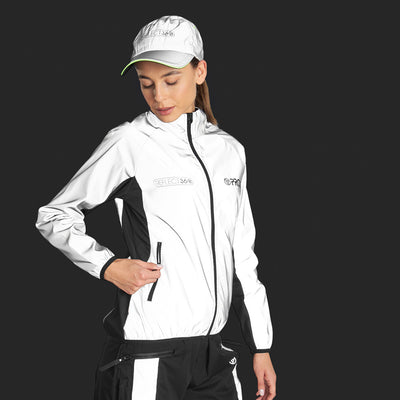 REFLECT360
Women's Fully Reflective Running Jacket
Free Delivery on all orders over $75.00

Extra 10% off - Use Code: EXTRA10
Shop All Flash Sale
100% Reflective Material: High visibility for safety

Super Lightweight at 170g

Tailored Fit: Comfortable and stylish

Rear/Side/Under Arm Mesh for Enhanced Breathability
Two side pockets
Windproof
Zip guard and lock zip
Elastic waist
We offer free delivery within the UK on all orders over £75.
Find out more on our delivery page. Worldwide shipping is also available.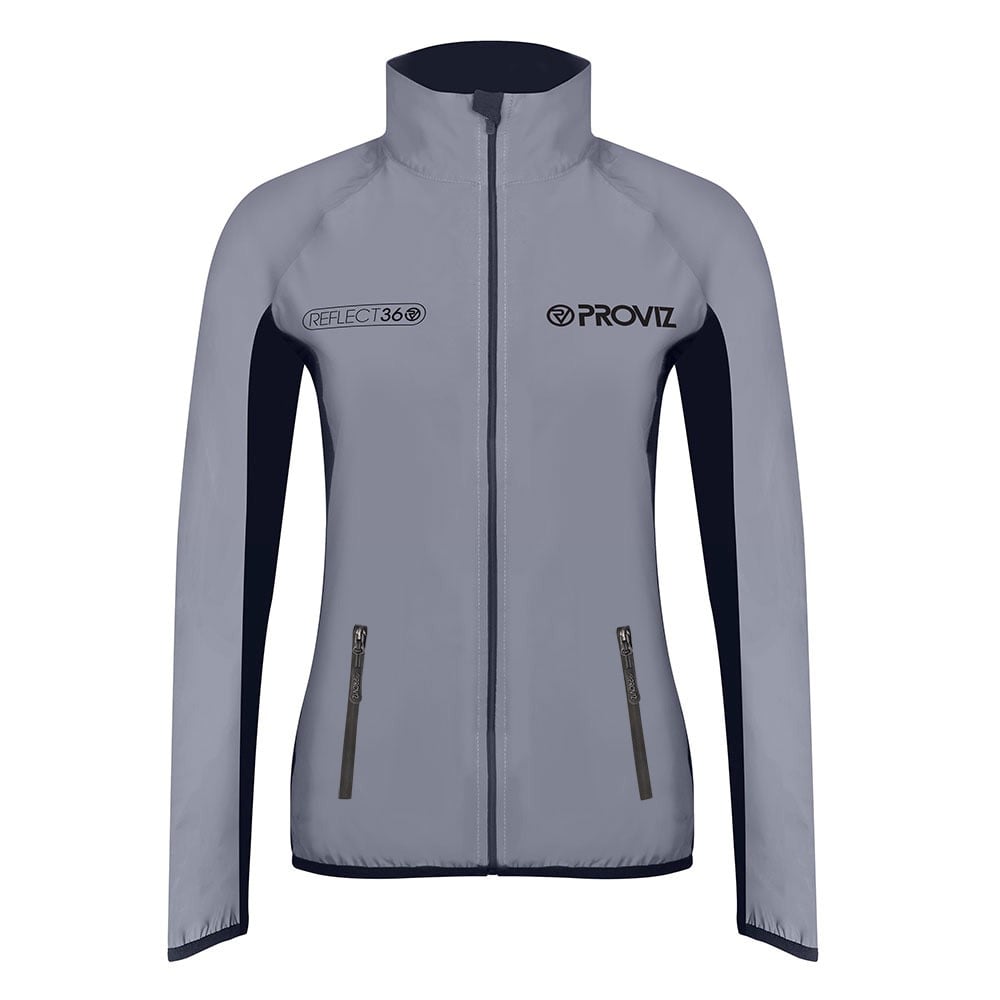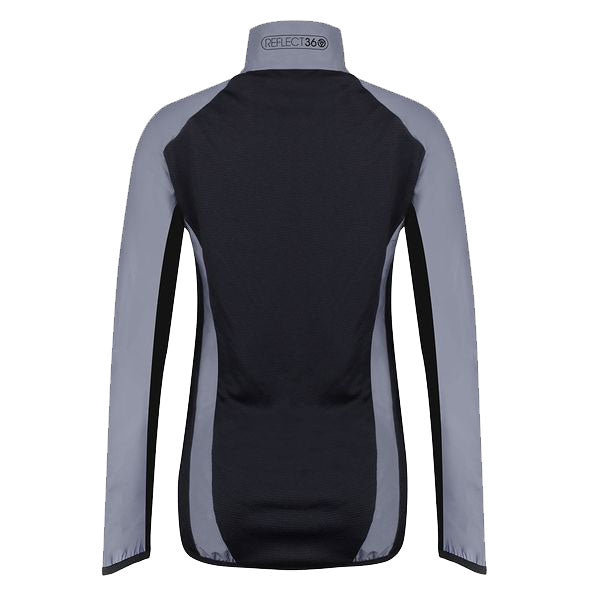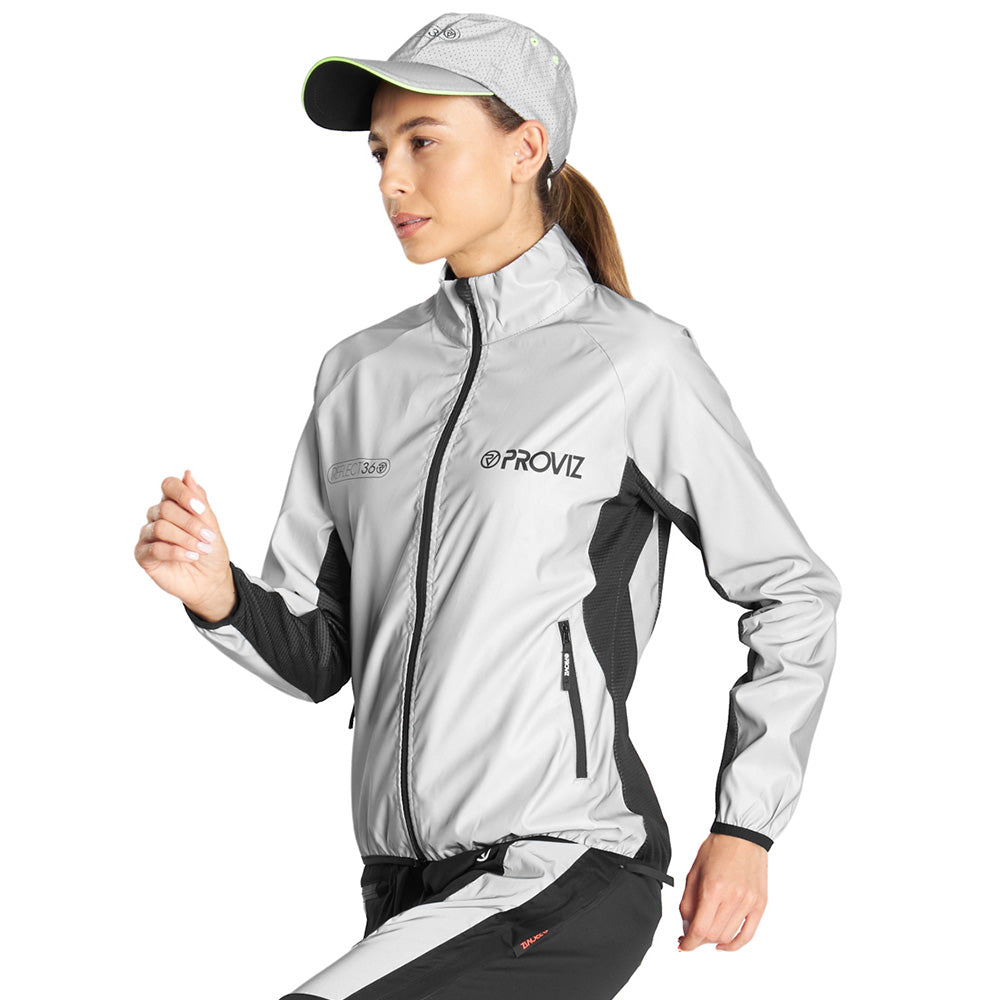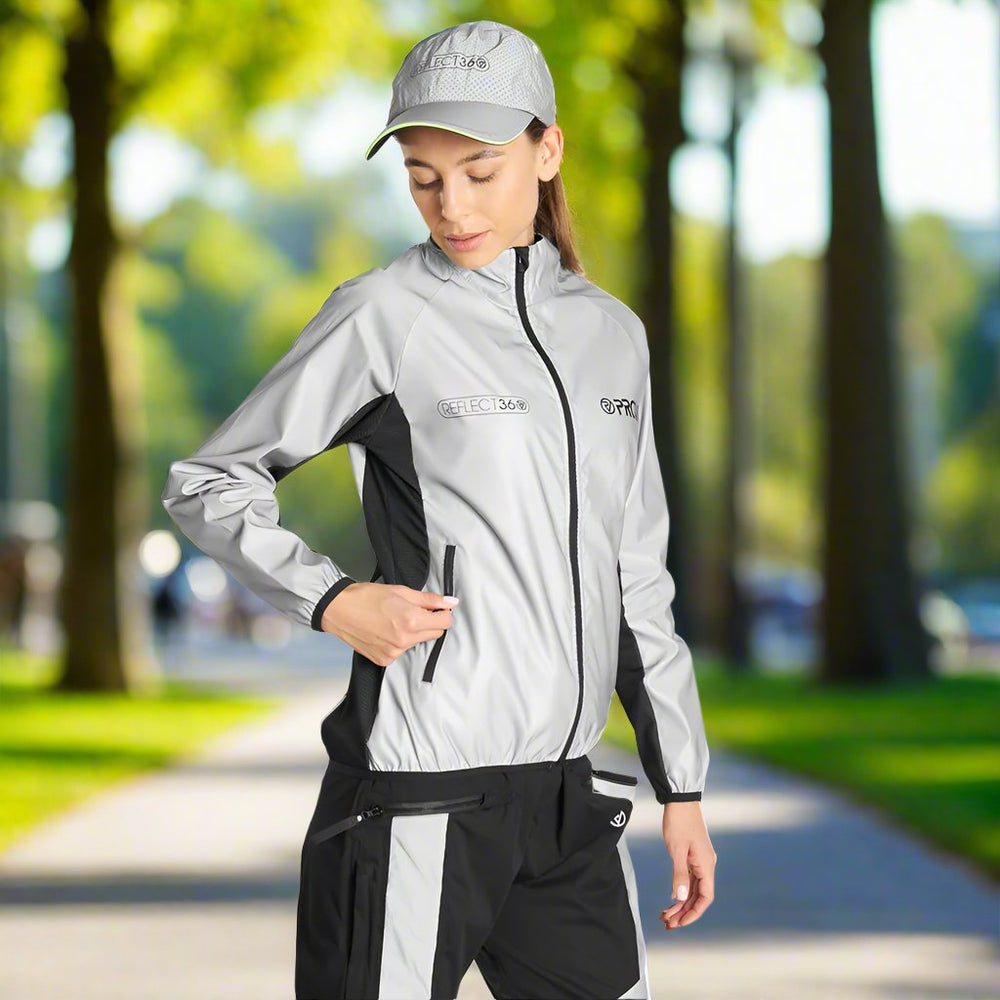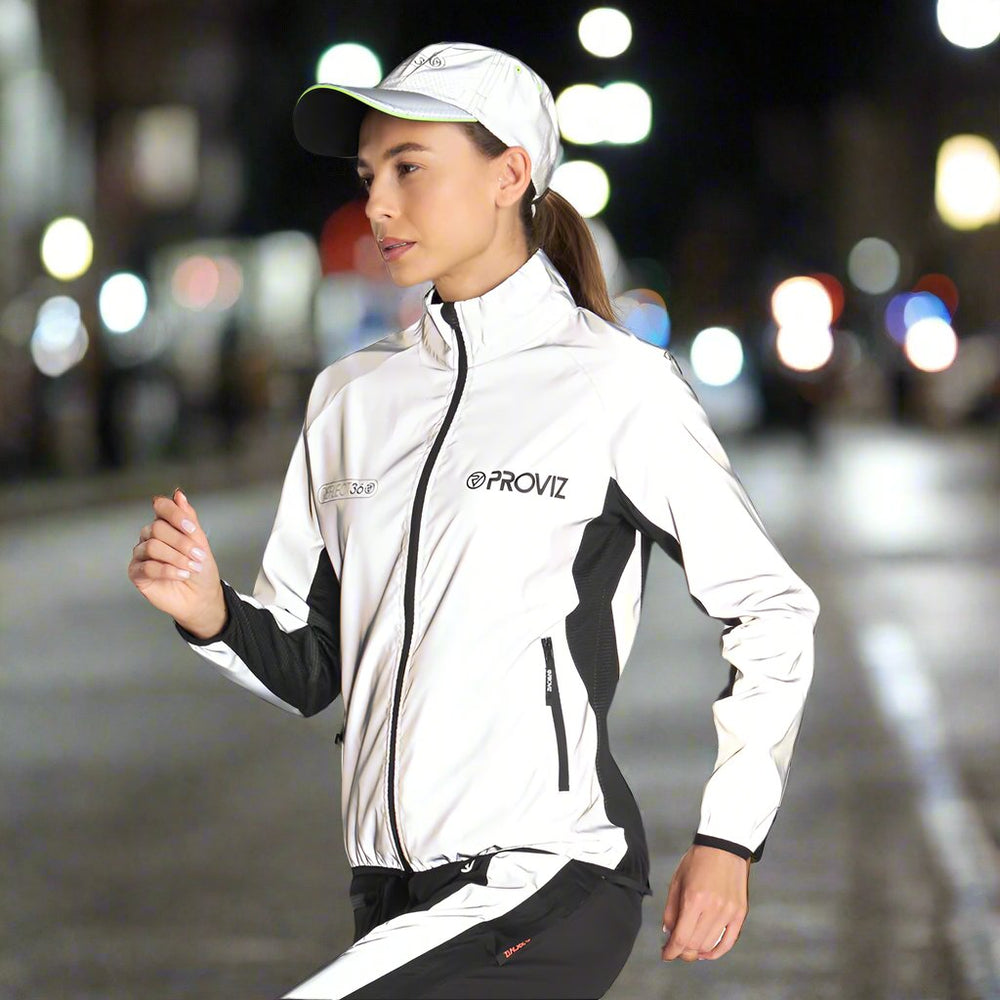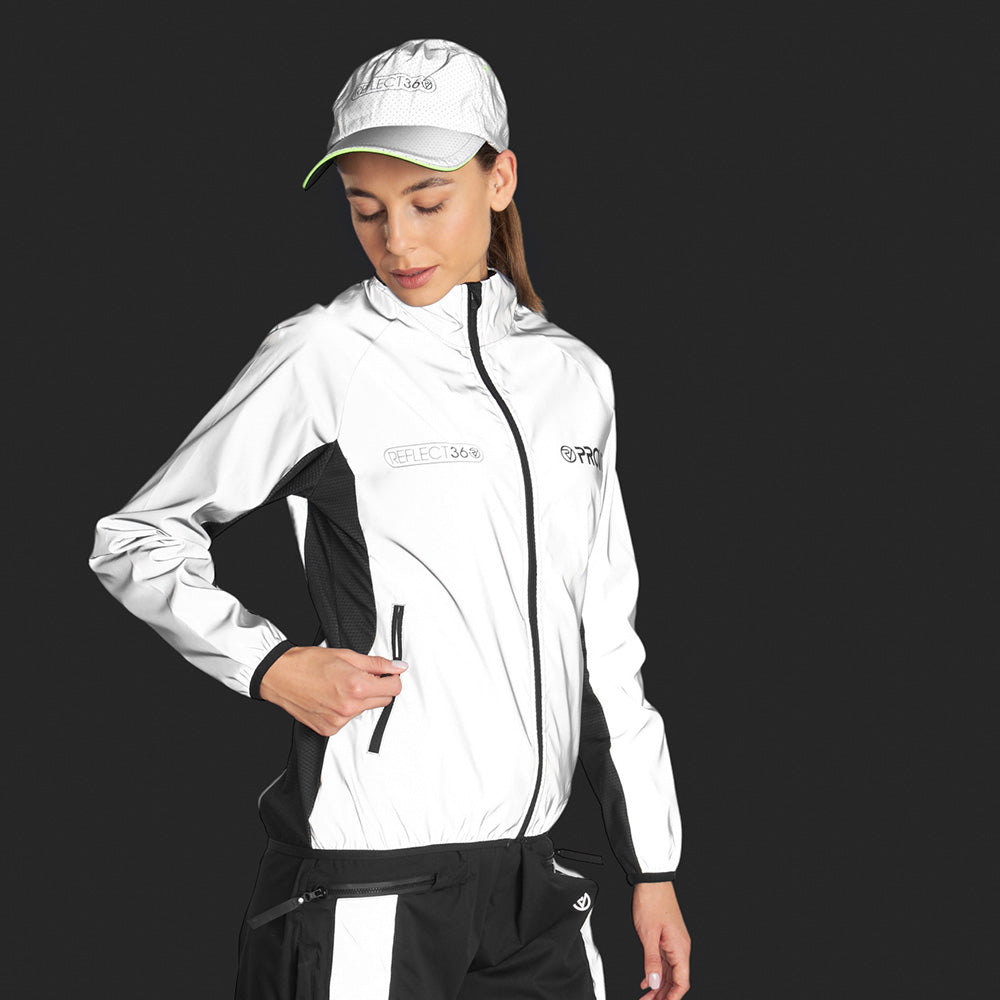 FEATURED IN
Featured in 'Ten Ways to run safely this winter' - Essential Safety kit'
'For night-time running fanatics Proviz Sport's REFLECT360 Women's Running Jacket takes it another step further a 360-degree reflective surface so that any light from vehicles will reflect back to drivers in the dark.'.
Women's Running 2022 Product Awards: WINNER Best Hi Visibility Product
Women's Running 2020 Product Awards: WINNER Editor's Choice
Women's Running 2018 Product Awards: WINNER Best in Category - Hi Viz Product Best Value
'WINNER of Best Reflective Running Jacket 2022'
'WINNER of Best Jacket for visibility 2022 - The Technology is incredible'
'ES BEST TOP PICK - Best Reflective Running Jackets'
As featured in Runner's World "Gear of the Year"
Style Fitness - 'Proviz is top of the market'
Featured in Runners Essentials - 'Astonishing Reflectivity'
Featured in 'Best Winter Workout gear - how to be safe and seen'
WINNER of 'Jacket of the Year' in 'Gear of the Year' feature.
'Make yourself visible to cars and cyclists with this reflective jacket that's won multiple awards for best workout gear'.
Introducing the Proviz REFLECT360 running jacket, meticulously enhanced to elevate your experience. Conquer everyday low visibility challenges with our technologically advanced reflective running jacket.

Crafted to deliver exceptional visibility during low light conditions, it ensures you remain seen by motorists.

Revolutionary Reflectivity: Revolutionise your running safety with our signature reflective material, enveloping you in a 360-degree reflective surface. Each beam of external light transforms into a beacon of visibility, alerting drivers in advance with an unmatched radiance. Accredited with CE EN 20471 certification, this material sets new standards in safety.

Unburdened Comfort: We've prioritised your comfort by engineering a remarkably lightweight design. At an astonishingly light 170g, you'll glide effortlessly through your run.

Breathable Brilliance: Experience unrivaled ventilation with soft-mesh back and underarms. Stay cool and allow excess heat to dissipate, ensuring your run remains refreshing and sweat-free.

Beat your personal best with the Proviz REFLECT360 running jacket - where advanced technology meets unmatched safety.


Why we love our
REFLECT360 Running Jacket
The Material
Utilising millions of tiny, highly reflective glass beads, the innovative material used for the REFLECT360 Running Jacket reflects light back from vehicle headlights, helping you to be seen more clearly on the road at night.
Lock Zip
A simple feature that makes a big difference, the lock zip on the REFLECT360 Running Jacket ensures that the zip does not slide down when you are out on your run.
The Lining
The REFLECT360 Running Jacket has a soft-touch, moisture wicking mesh lining which acts as a climate control mechanism, increasing airflow by maintaining separation between your skin/shirt and the outer layer of the jacket.
Zip Garage
Another feature expressly included to keep you comfortable in the REFLECT360 Running Jacket on cold days is the zip garage, which helps to protect against neck chafing when your jacket is fully zipped up.
Side Pockets
Keep your essentials zipped up securely when out on your run. We've added handy zip pulls so you don't have to remove your gloves on those cold days!
tag us on instagram #MYPROVIZ
Other customers also like