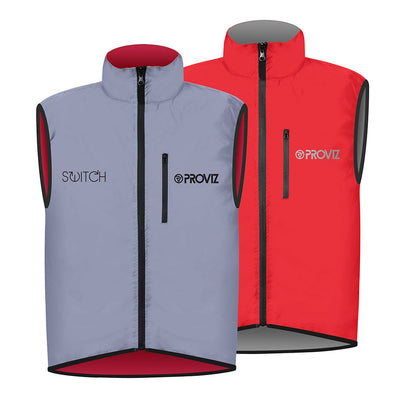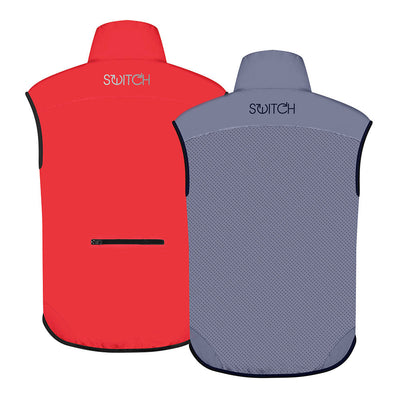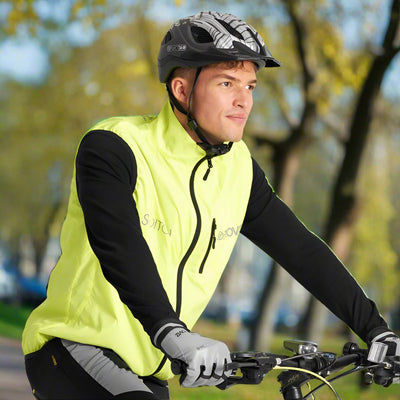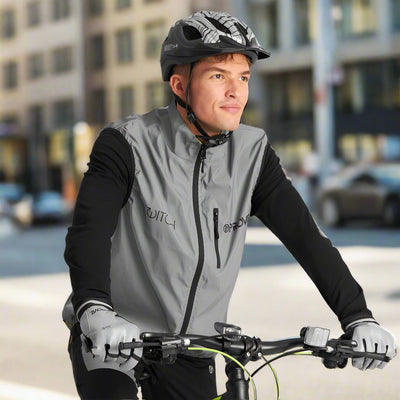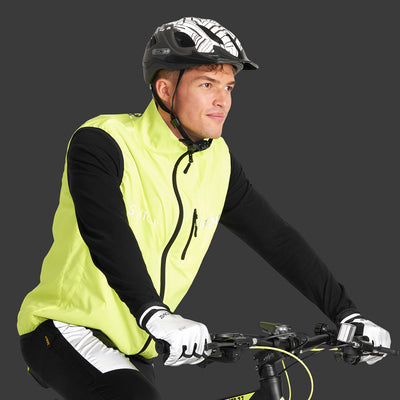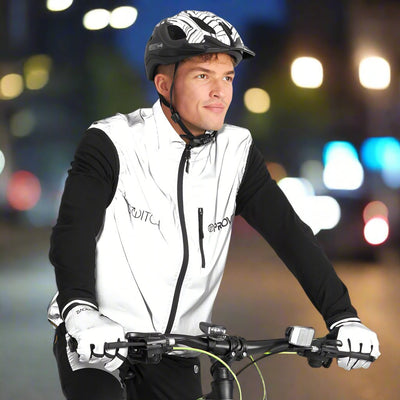 Switch
Men's Reflective Reversible Cycling Vest
Free Delivery on all orders over $75.00
Reversible: Fluorescent yellow / 100% reflective (CE EN 20471 certified)
Two-way reversible zipper
Meshed reflective material to aid breathability
Chest pocket
Back pocket
Zip pulls
Machine washable
We offer free delivery within the UK on all orders over £75.
Find out more on our delivery page. Worldwide shipping is also available.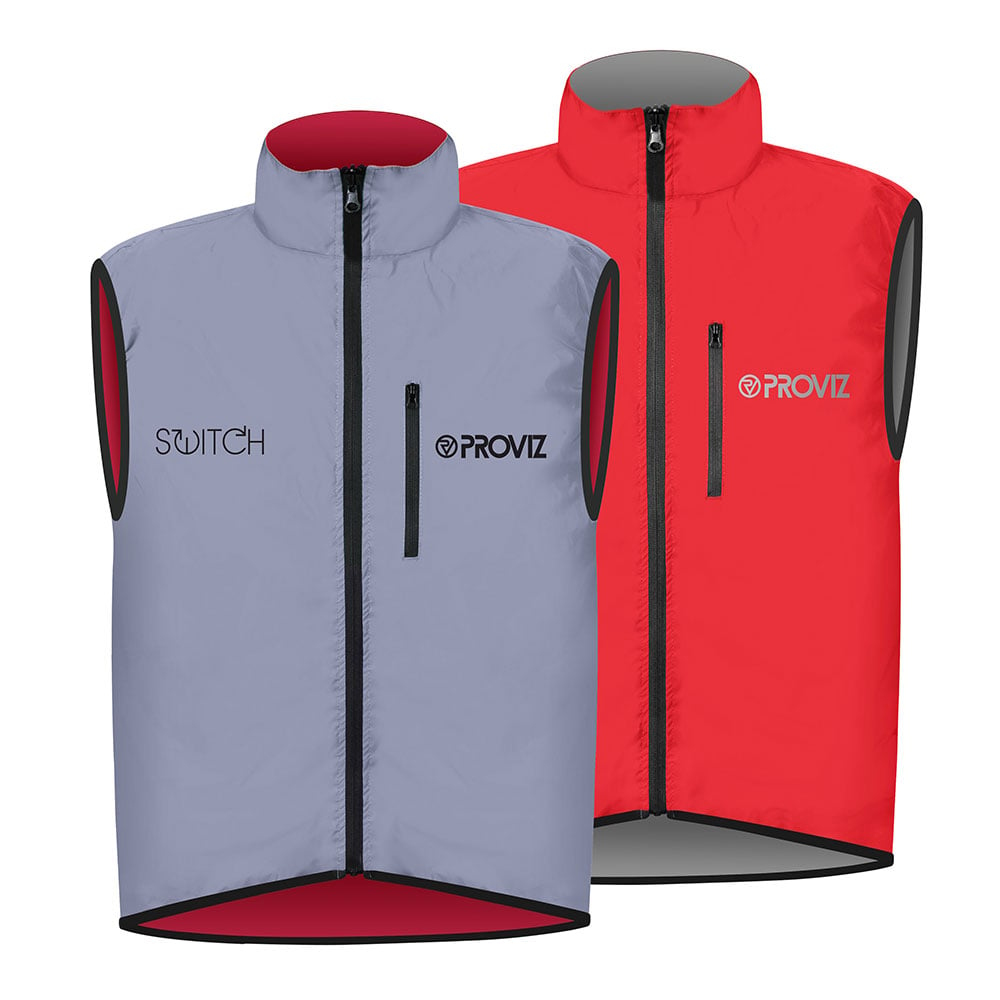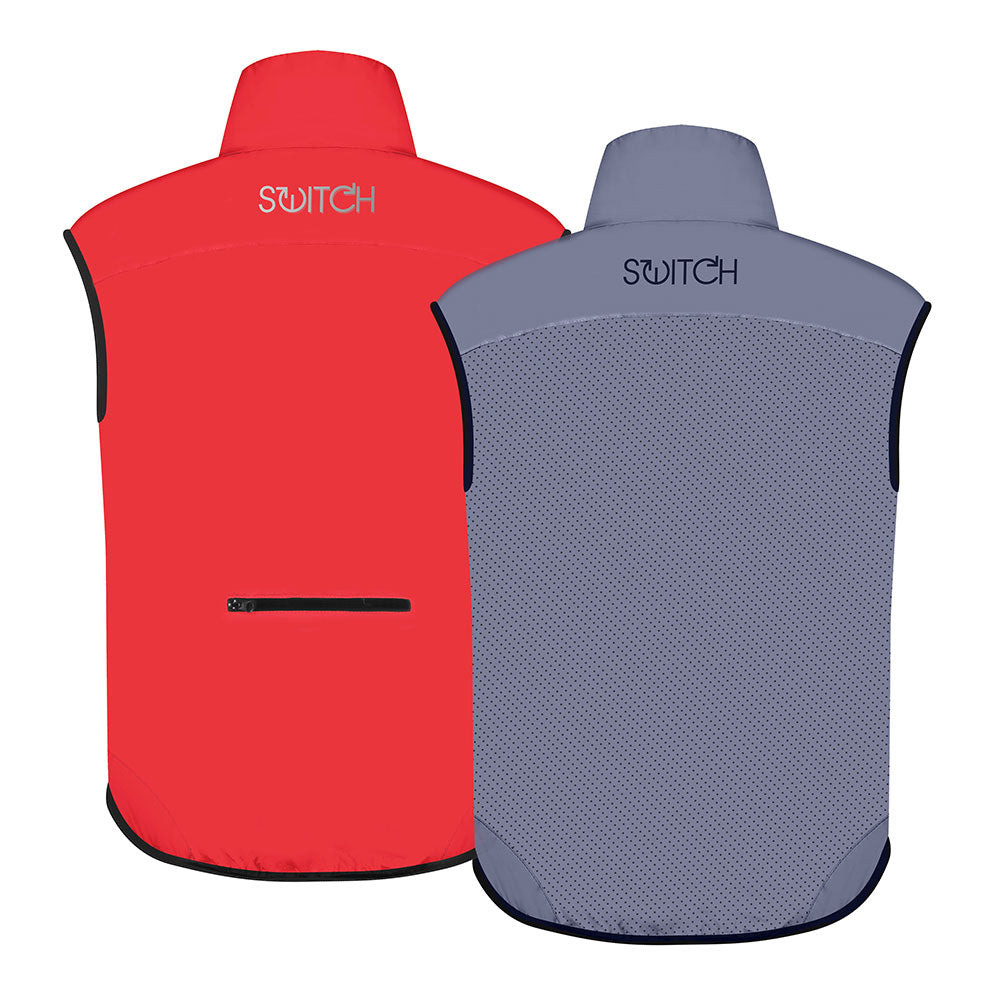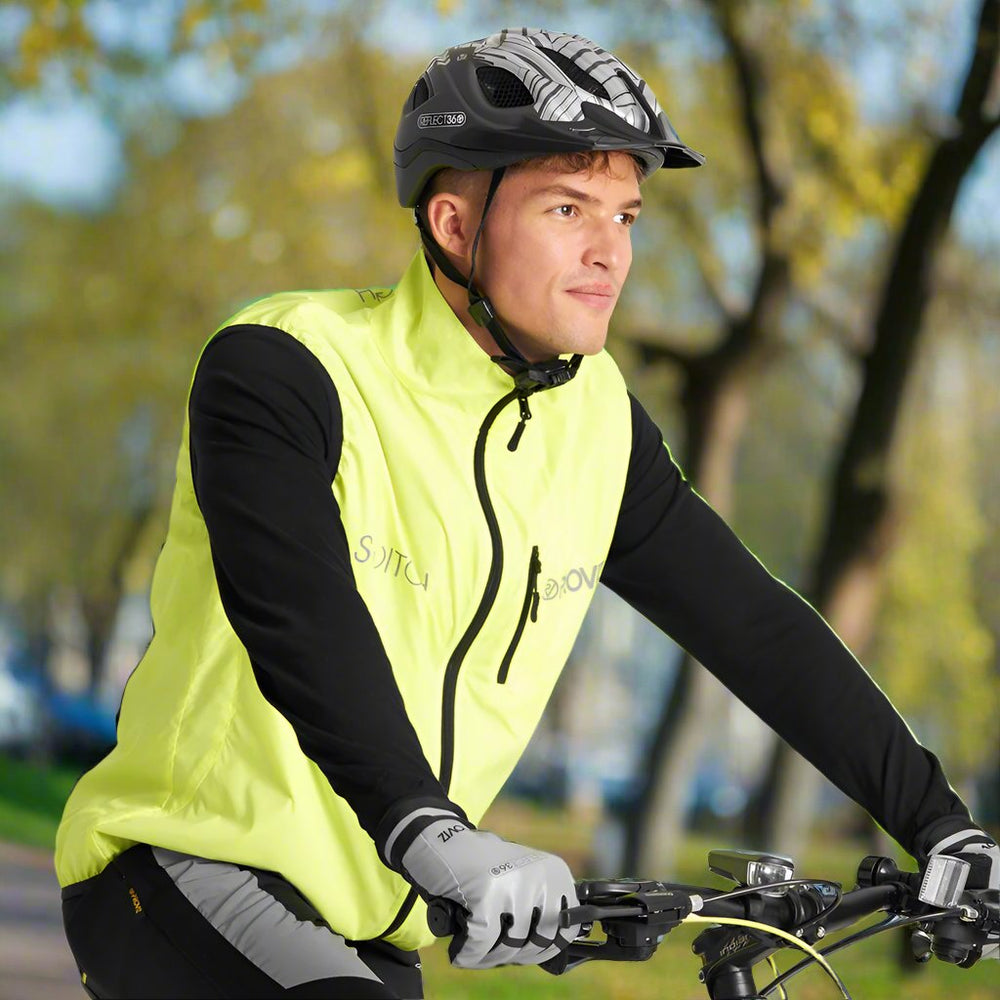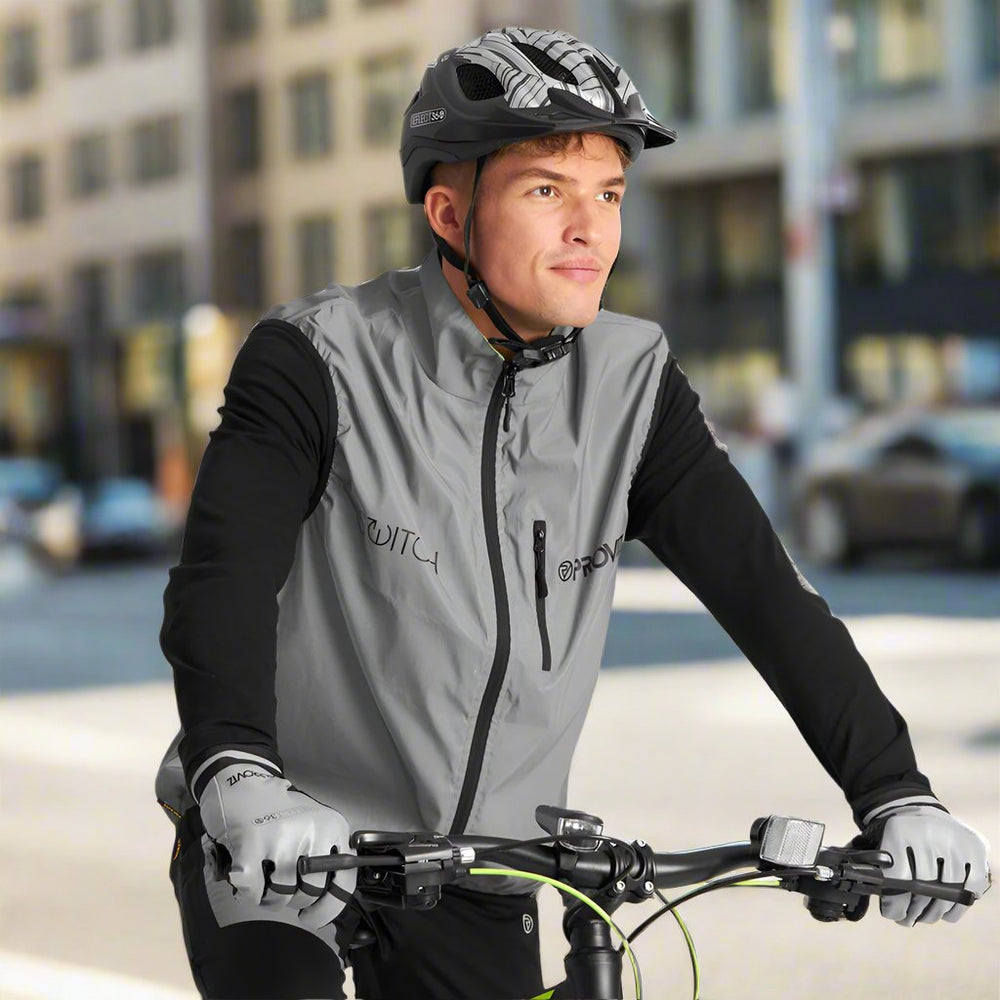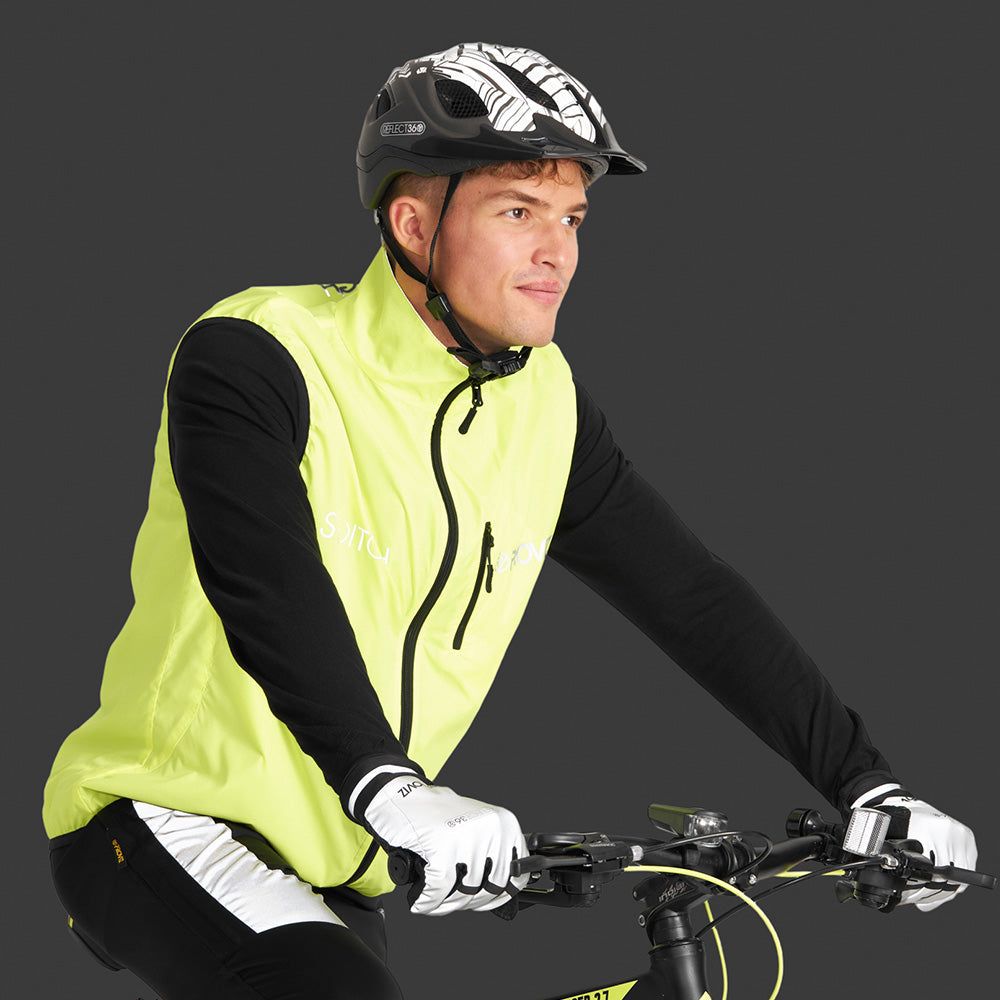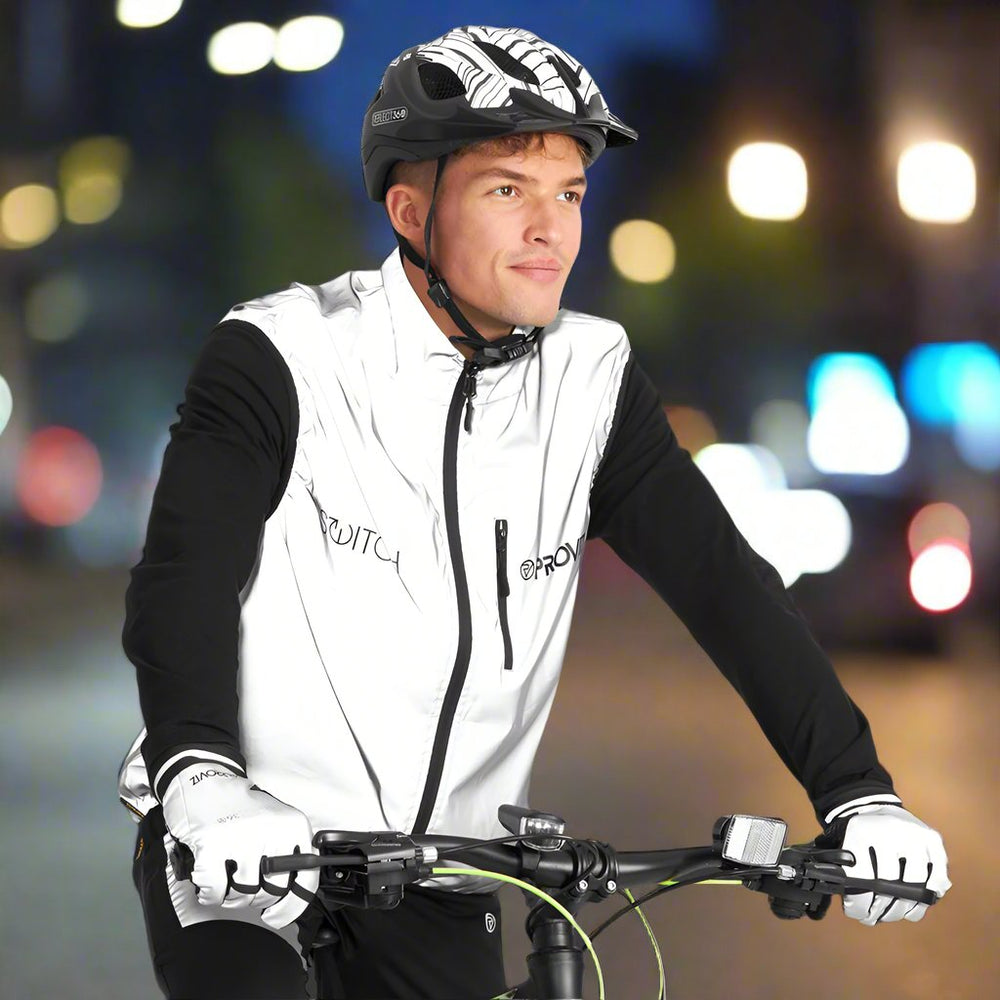 FEATURED IN
Exceptionally visible during both day and night for safer winter.
Perfect for low light daytime riding
As featured in 'Cycling to Work Essentials''
The Proviz Switch Vest is made from a dual-layer outer shell that can be worn either way to give you two options, one for the day and one for night. By day, the fluorescent yellow material enables customers to stand out and be clearly seen. By night the reflective material lights up when vehicle headlights are shined upon it enabling the user to be seen more clearly on the roads, therefore enabling drivers to adapt accordingly to your position on the road. About the fabrics: The fabrics used for the Switch range were chosen specifically to make the Switch vest extremely versatile. The reflective material used is the same as the incredibly popular REFLECT360 range and it is certified to CE EN 20471 standard.
Why we love our
Switch Cycling Gilet
The Material
With Proviz signature reflectivity on one side and stylish black on the other, this dual layer Switch Cycling Gilet is two gilets in one. You can be understated in black during the day and super visible to traffic on the road at night. It also provides exceptional waterproofing (10,000mm).
Fitted Shoulder
Excess material flapping about in the wind can be really annoying on a cycle ride! The shoulders of the Switch Cycling Gilet are fitted to avoid this annoyance and to ensure that, on cooler days, cold air is kept out and body heat retained.
Chest and Back Pockets
The Switch Cycling Gilet has two zip closing pockets. The first is a small pocket on the chest, ideal for carrying valuables such as cash or house keys. The second is a larger pocket on the back, ideal for storing an extra layer, hat or map.
Elasticated Hemline
The Switch Cycling Gilet has an elastic fit hemline to help keep the draft out and your body heat in on colder days. It also helps to stop the fabric flapping about when you are speeding down hills or battling strong winds.
tag us on instagram #MYPROVIZ
Other customers also like