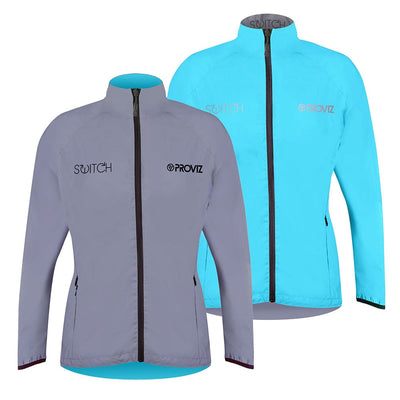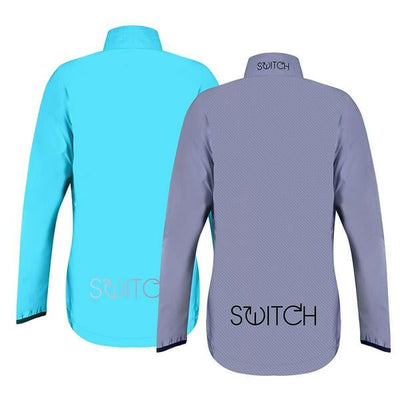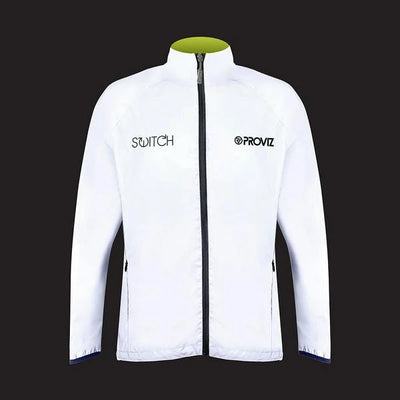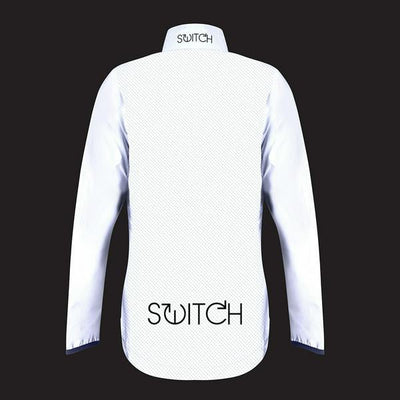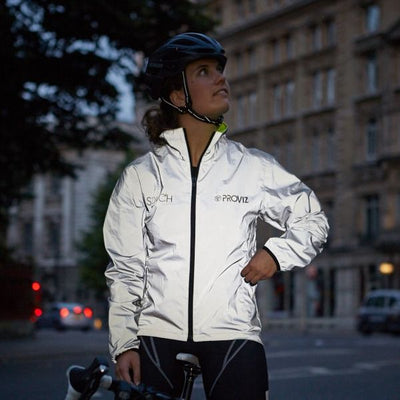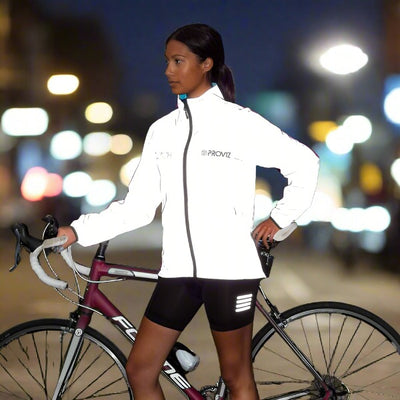 Switch
Women's Reflective Reversible Cycling Jacket
Free Delivery on all orders over $75.00

Extra 10% off - Use Code: EXTRA10
Shop All Flash Sale
Reversible: Fluorescent day jacket & 100% reflective night jacket (CE EN20471 certified)

Highest Visibility Levels: 100% reflective material

Highly waterproof: 10,000mm
Low-profiled rear spray guard
Two-way reversible zipper including zip pull
Two side pockets
We offer free delivery within the UK on all orders over £75.
Find out more on our delivery page. Worldwide shipping is also available.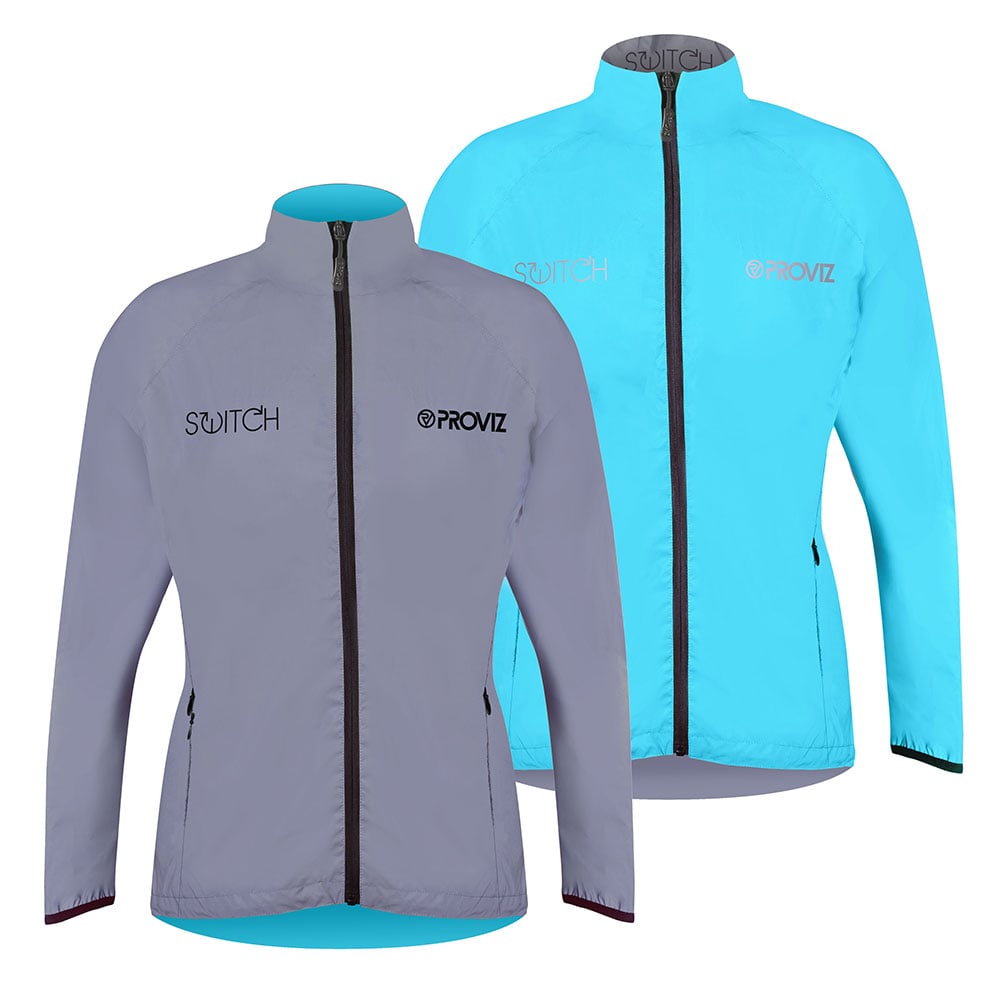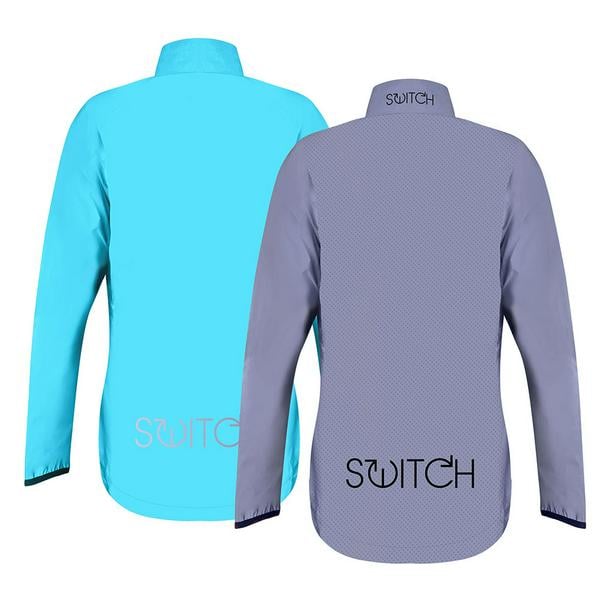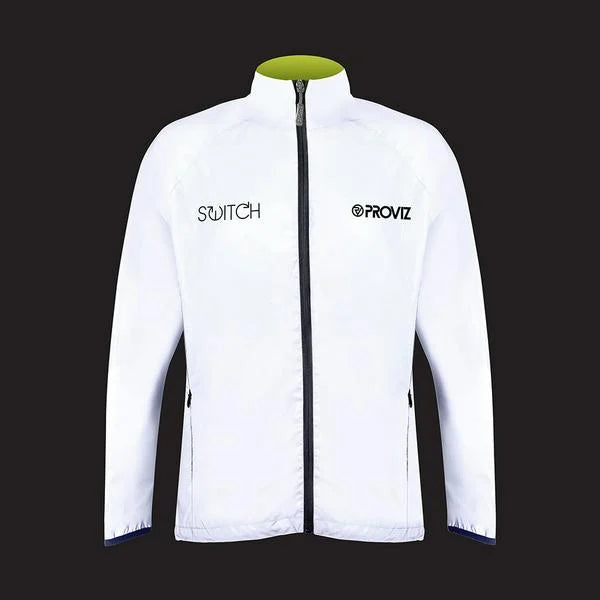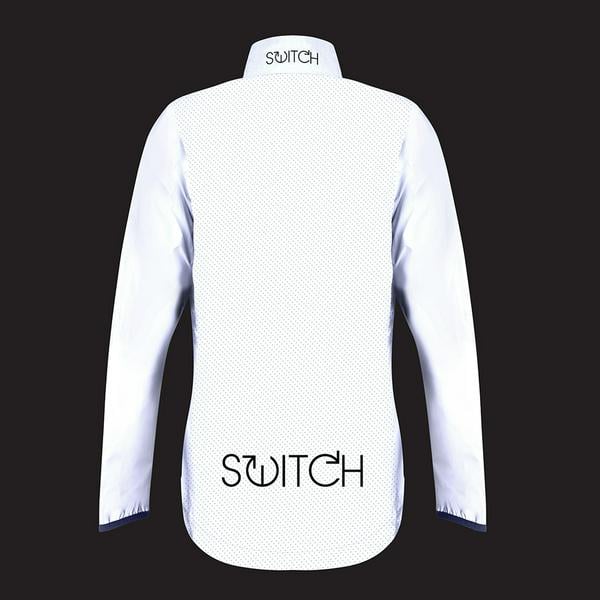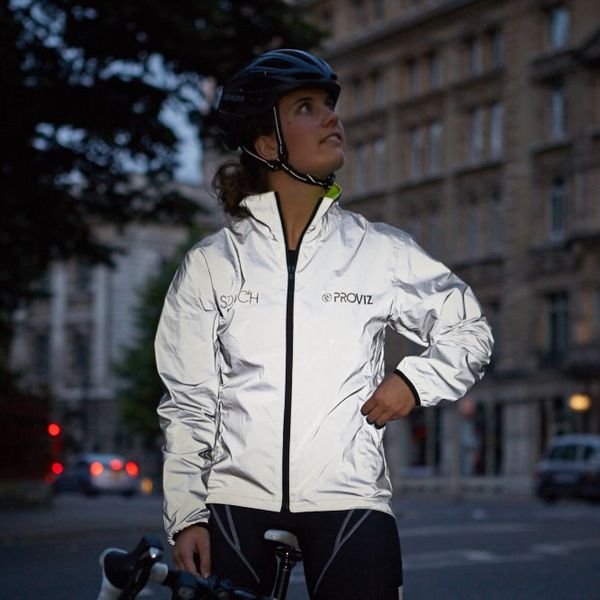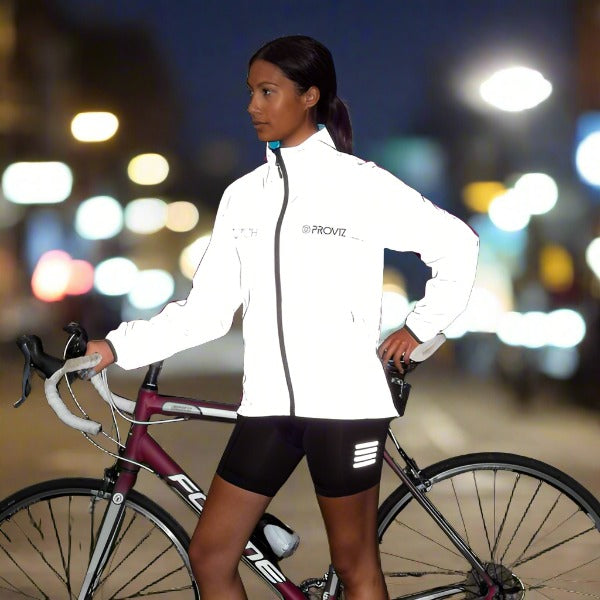 FEATURED IN
For those who want maximum visibility on the bike in low or no light.
Featured in '10 Best high-vis cycling jackets.'
Featured in 'Best Cycling Jackets for Commuters.'
T3: Be pleased you bought one of the brightest reversible jackets on the market.
'Featured in Best Reflective Cycling Jackets for Men - rated 10/10 for reflectivity.'
The Proviz Switch jacket is a revolutionary dual-layer, reversible jacket offering cyclists two distinct options: a high visibility day option and a 100% 360-degree reflectivity night option.

Daylight Brilliance: Embrace the fluorescent red or yellow or cool black colourway for unparalleled visibility during the day, ensuring you remain seen and safe on the roads. This layer enhances your presence on the road, and keeps you seen!

Night-time Adaptation: In low light conditions, the jacket's transformative power comes to life. A simple reversal reveals the REFLECT360 360-degree reflective material, featuring millions of tiny beads that bounce back external light from street and vehicle sources. This intelligent feature ensures your position is unmistakably identified, enhancing your visibility during evening and night rides.

Breathable Comfort: The Switch jacket doesn't compromise on breathability. Its perforated back ensures optimal air circulation, maintaining your comfort during even the most intense rides.

Functional Design: Two side pockets and separate side vents enhance airflow, promoting comfort between layers and during your journey.

Versatility Amplified: The fabrics selected for the Switch range epitomise versatility. The REFLECT360 reflective material, is certified to CE EN 20471 standard, guaranteeing performance and safety.

Reinvent Your Ride: Elevate your cycling experience with the Proviz Switch jacket – a testament to innovative design and practical functionality. Whether it's day or night, you're equipped to seize the road with confidence.
Why we love our
Switch Cycling Jacket
The Material
With Proviz signature reflectivity on one side and stylish black on the other, this dual layer Switch Cycling Jacket is two jackets in one. You can be understated in black during the day and super visible to traffic on the road at night. It also provides exceptional waterproofing (10,000mm).
Pockets
Simple yet effective, the two side pockets on the Switch Cycling Jacket provide ample storage for your needs. No scrabbling about searching multiple pockets when you need something during your ride!
Cuff
The secure elastic cuffs help to keep wind and rain from getting up your sleeves, which ensures that cycle commutes and training rides continue to be a pleasure, even in poor weather.
Side Ventilation
The Switch Cycling Jacket features side vents that can be unzipped to allow extra air flow through the jacket on those hotter summer days or during intensive training sessions. They can also double up as extra pockets during the winter months.
tag us on instagram #MYPROVIZ
Other customers also like