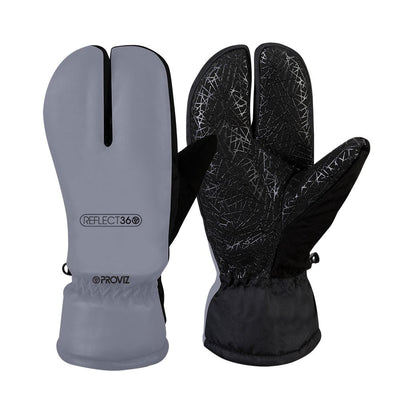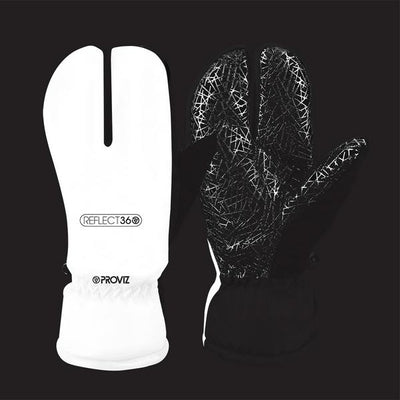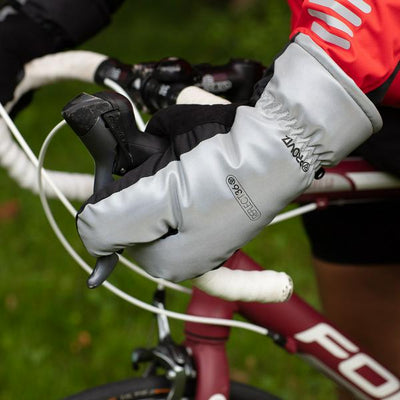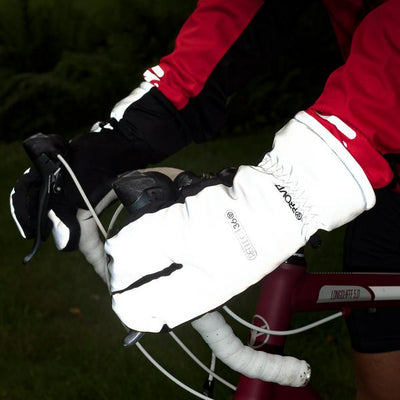 REFLECT360
Reflective Waterproof Lobster Gloves
Free Delivery on all orders over $75.00

Extra 10% off - Use Code: EXTRA10
Shop All Flash Sale
100% reflective outer shell for visible hand signals at night
A super warm winter cycling glove designed with a split-finger design to keep the paired fingers together for a boost to warmth
Silicone web grip
Thermal insulation
Utilises Korean Hipora waterproof and breathable insert
Waterproof, windproof, breathable
Soft brushed inner lining for enhanced comfort
Nose wipe
Machine washable
Sizes available: Small / Medium / Large
We offer free delivery within the UK on all orders over £75.
Find out more on our delivery page. Worldwide shipping is also available.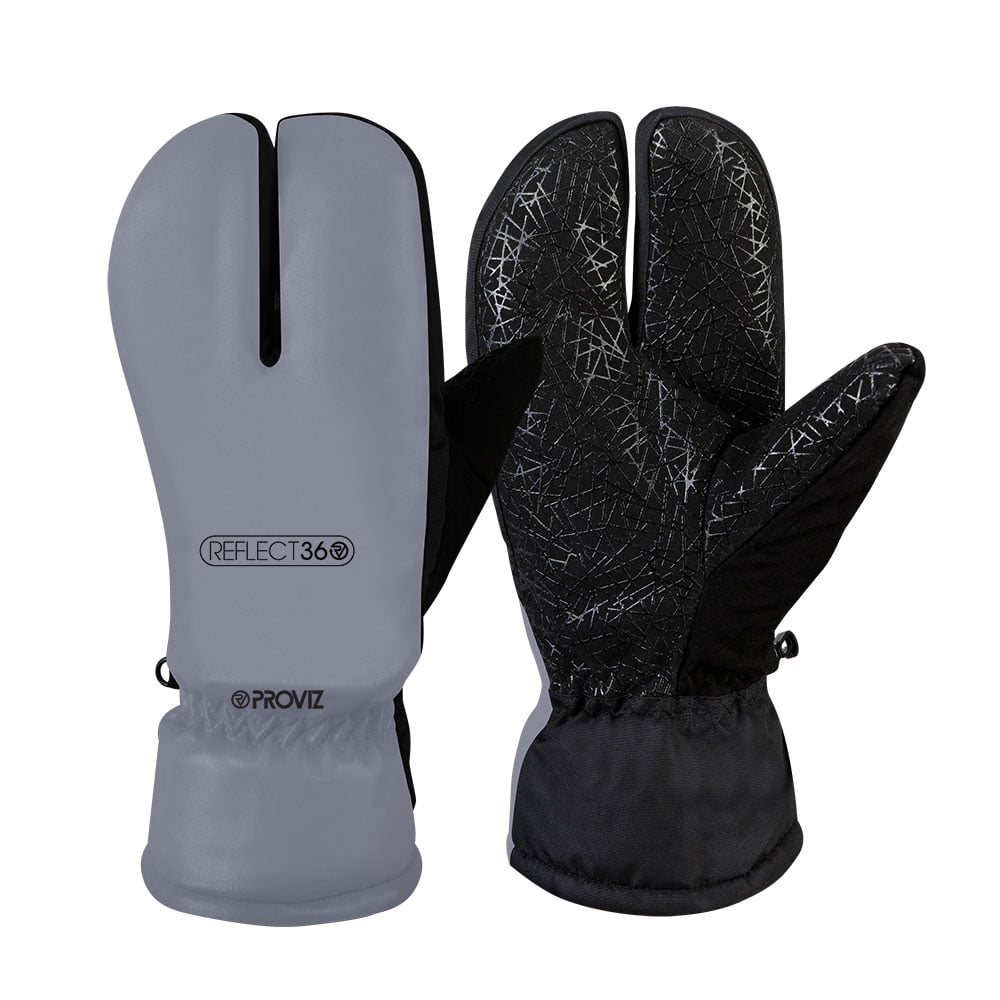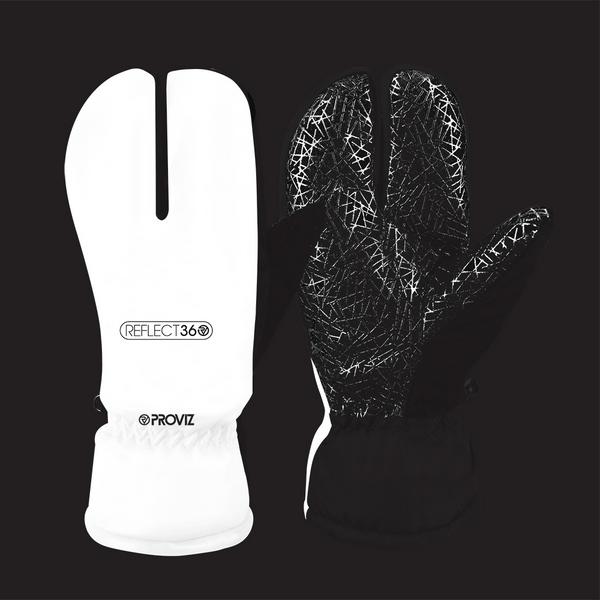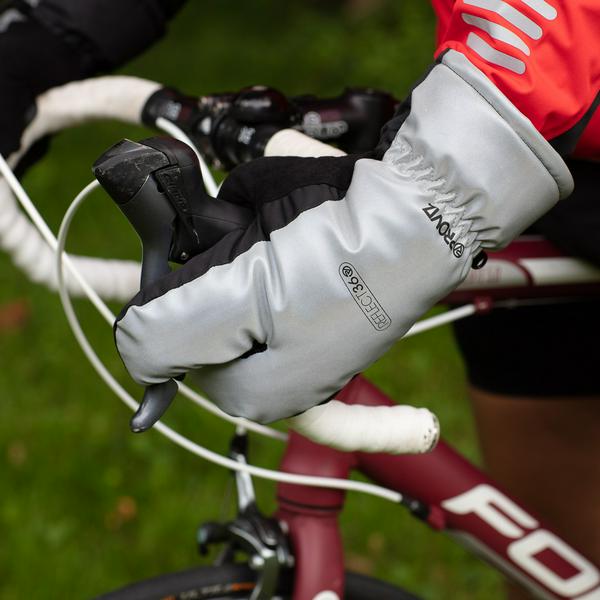 FEATURED IN
Gear Loop: ''Crustacean-based puns aside, lobster style gloves are an absolute godsend on a bike. The hybrid between the traditional glove and mitten allows you to still maintain a good grip on the handlebars, yet remain very warm..''
During winter, the hands can be the first to suffer the colder temperatures. With the REFLECT360 gloves you'll enjoy extra warmth as the split-finger design keeps the paired fingers together for a boost to warmth and this is further enhanced by the super-soft fleece inner. The all-weather REFLECT360 cycling gloves are manufactured using a 100% reflective outer shell to give you an extra reflective item at night and more visible hand signals. The insulated interior ensures extra warmth during the colder months and with the semi-mittened fingers this enables your hands to keep warmer than traditional gloves. The gloves have a silicone web grip gives great grip, especially when it's raining. Underneath the reflective outer layer there is an internal waterproof polyurethane layer made from a Korean Hipora insert. Korean Hipora consists of a three-layer microporous silicone coating structure. The first layer prevents most water from passing through, the second layer is a honeycomb structure that lets moisture in to then let it expel through the first layer, the third layer is a denser insulated layer to give added protection against the colder weather. The three layers combine to give a breathable and very effective material for cycling gloves due to its thin, lightweight and waterproof properties. Soft brushed lining and a soft nose wipe are some added features that come as standard to make these a great all-round winter cycling glove.
Why we love our
REFLECT360 Lobster Gloves
Reflective Outer Material
The outer shell of these gloves is made from material containing millions of highly reflective tiny glass beads. These reflect light from vehicle headlights, making your hand signals more clearly visible at night.
Silicone Web Grip and Padded Palm
The silicone web grip and padding on the palms of the REFLECT360 Lobster Gloves combine to give you a highly effective and comfortable grip.
Micro-Fleece Inner Lining
REFLECT360 Lobster Gloves are lined with soft brushed micro-fleece and thermal insulation to keep your hands warm on the extra cold days.
Don't-lose Clips!
When you are not using your gloves, simply clip them together so they are both there when you next come to use them!
tag us on instagram #MYPROVIZ
Other customers also like