Black Friday deals are here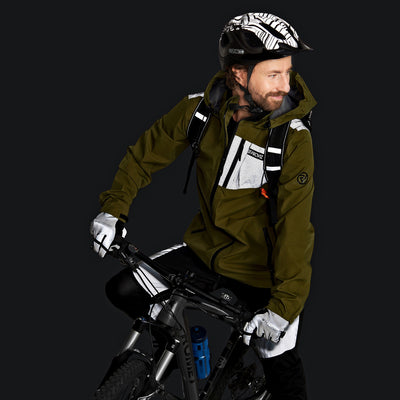 Shine brighter with our Waterproof jackets & trousers
Take advantage of our Black Friday deals, and don't let the dark, rainy nights stop your adventure.
What you can expect from Proviz

Safety First
We believe that every adventure should begin with safety. Our reflective outerwear is designed to enhance your visibility, ensuring you stay safe during low-light activities.

Performance-Driven
Our products are not just about looks; they're built for performance. Whether you're a runner, cyclist, or outdoor enthusiast, our sportswear is tailored to your needs.

Style Meets Function
Who says safety can't be stylish? Discover our range of fashionable reflective outerwear that keeps you looking good and feeling secure.
Frequently Asked Questions (FAQs)
 1. What is Black Friday? 
Black Friday is the day following Thanksgiving in the United States, which has become a global shopping phenomenon. It marks the beginning of the holiday shopping season, with retailers offering significant discounts and promotions. 
2. When is Black Friday at Proviz? 
Our Black Friday event at Proviz will be mid November. Mark your calendar and don't miss out on the incredible deals! 
3. Are the Black Friday discounts available online? 
Yes, all our Black Friday discounts and promotions will be available online, making it easy for you to shop from the comfort of your home. 
4. How can I subscribe to your newsletter for early access to Black Friday deals? 
You can subscribe to our newsletter by visiting our website's homepage and scrolling down to find the "Newsletter Signup" section. Enter your email address, and you'll be among the first to know about our Black Friday deals. 
5. What is the shipping policy for Black Friday orders? 
During our Black Friday event, we offer various shipping options. Standard shipping typically takes 2-3 business days, while expedited options are available for faster delivery. Please check our Shipping & Delivery page for more details. 
6. Can I return items purchased on Black Friday? 
Yes, our regular return policy applies to items purchased during Black Friday. You can find more information about our return and exchange policy on our Returns & Exchanges page. 
7. Are the Black Friday discounts valid in your UK, US, and Germany online stores? 
Yes, our Black Friday discounts are available in all our online stores, in the UK, the US, and Germany. 
8. What payment methods do you accept on Black Friday? 
We accept a variety of payment methods, including credit cards, debit cards, PayPal, and more. You can find a complete list of accepted payment methods at our Checkout page. 
9. Can I use discount codes in combination with Black Friday deals? 
Typically, discount codes cannot be used in combination with Black Friday deals. However, it's always a good idea to check the specific terms and conditions during the Black Friday event. 
10. How can I stay updated on Black Friday offers and updates? 
You can stay updated on our Black Friday offers and updates by subscribing to our newsletter, following us on social media, and visiting our Black Friday page regularly for the latest information. 
Featured In