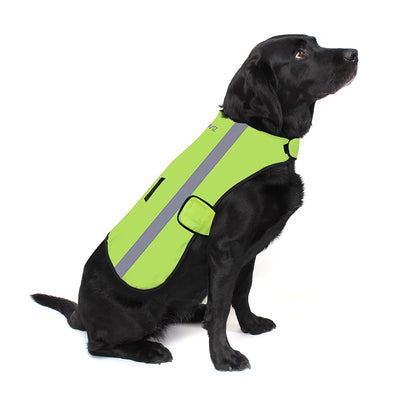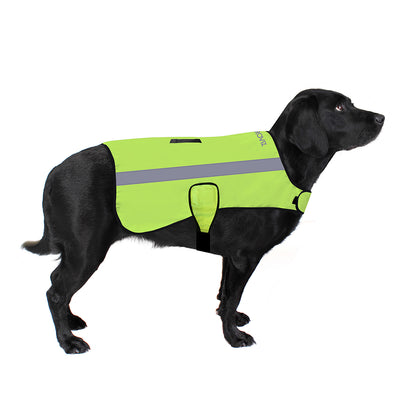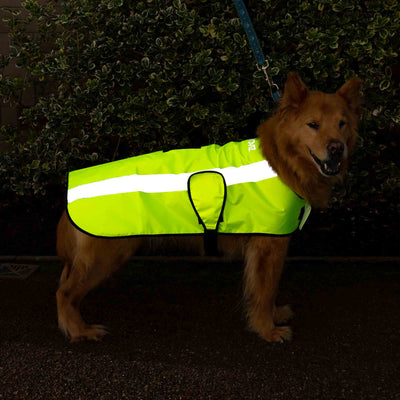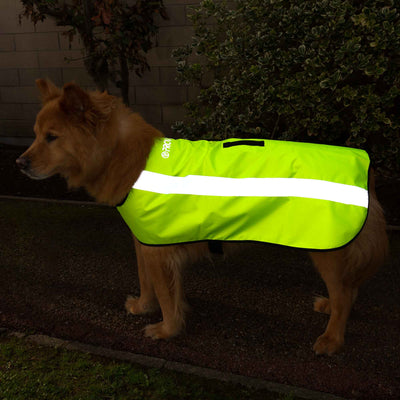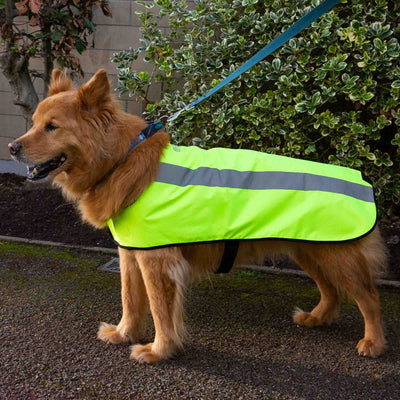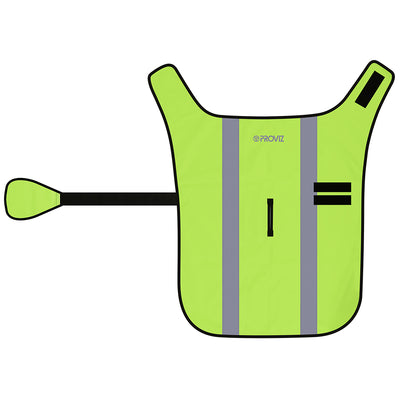 Classic
Hi Visibility Waterproof Dog Coat
Free Delivery on all orders over $75.00
Mix of yellow 'Hi-viz' weatherproof polyester and our REFLECT360 reflective material
Waterproof
Harness attachment hole
Adjustable neck and chest strap
6 different sizes
Machine washable
We offer free delivery within the UK on all orders over £75.
Find out more on our delivery page. Worldwide shipping is also available.
Following the incredible popularity of the REFLECT360 dog coat, we were asked by our customers for another model that features a blend of 'Hi-viz' and REFLECT360 materials. The Classic Waterproof Dog Coat features a blend of waterproof 'Hi-viz' material that is ideal for keeping your dog dry on those wintry and wet days but also the fluorescent nature of the material helps to keep your dog more visible by day if you are out on the roads by day. The REFLECT360 reflective strips down the side of the coat reflect light when you are out in the dark. When a vehicle's headlight shine on the material it appears bright white making your dog more easily seen. This model is a perfect hybrid for those out walking their dogs at dusk when you need a mix of fluorescent and reflective materials.

Why we love our Classic Waterproof Dog Coat
The Material
Utilising a miix of fluorescent yellow 'Hi-viz' weatherproof polyester and our REFLECT360 reflective material your dog is more easily seen at day and night.
Harness Hole
If your dog wears a harness then no problem. We've integrated a harness hold so the dog coat can be worn over the top.
Velcro Fastening
Using Velcro fastening you can put on and remove your dog's coat in a flash!