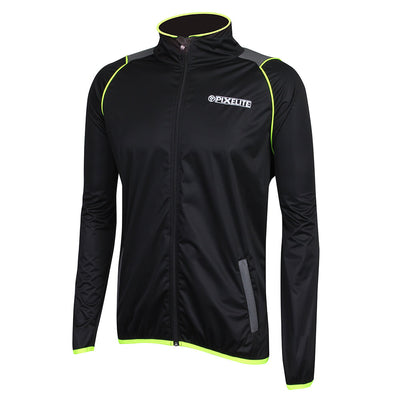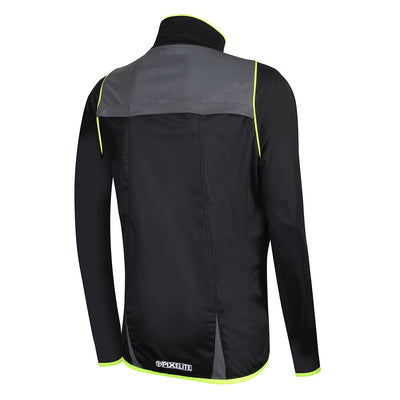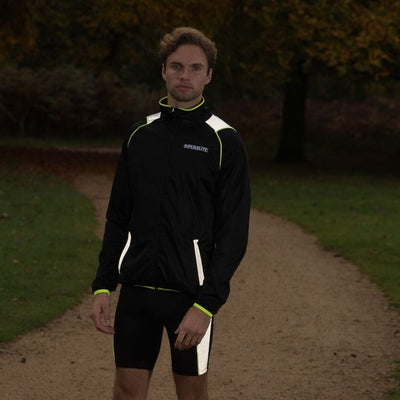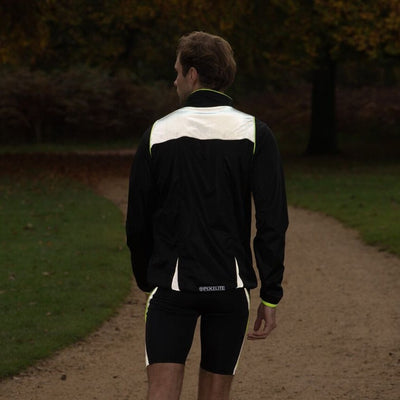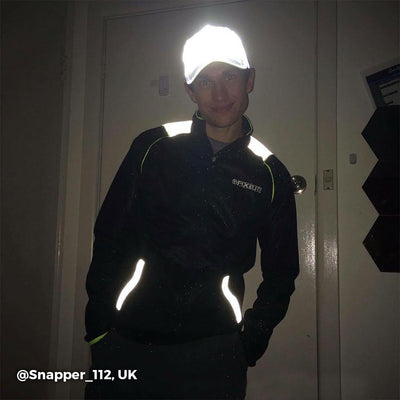 Pixelite
Men's Reflective Running Jacket
Free Delivery on all orders over $75.00
Incorporates Proviz PixElite reflective performance fabric
Lightweight and highly breathable
Windproof
Soft touch feel
Side zip pockets
Zip garage
Back/shoulder vents
Machine washable
We offer free delivery within the UK on all orders over £75.
Find out more on our delivery page. Worldwide shipping is also available.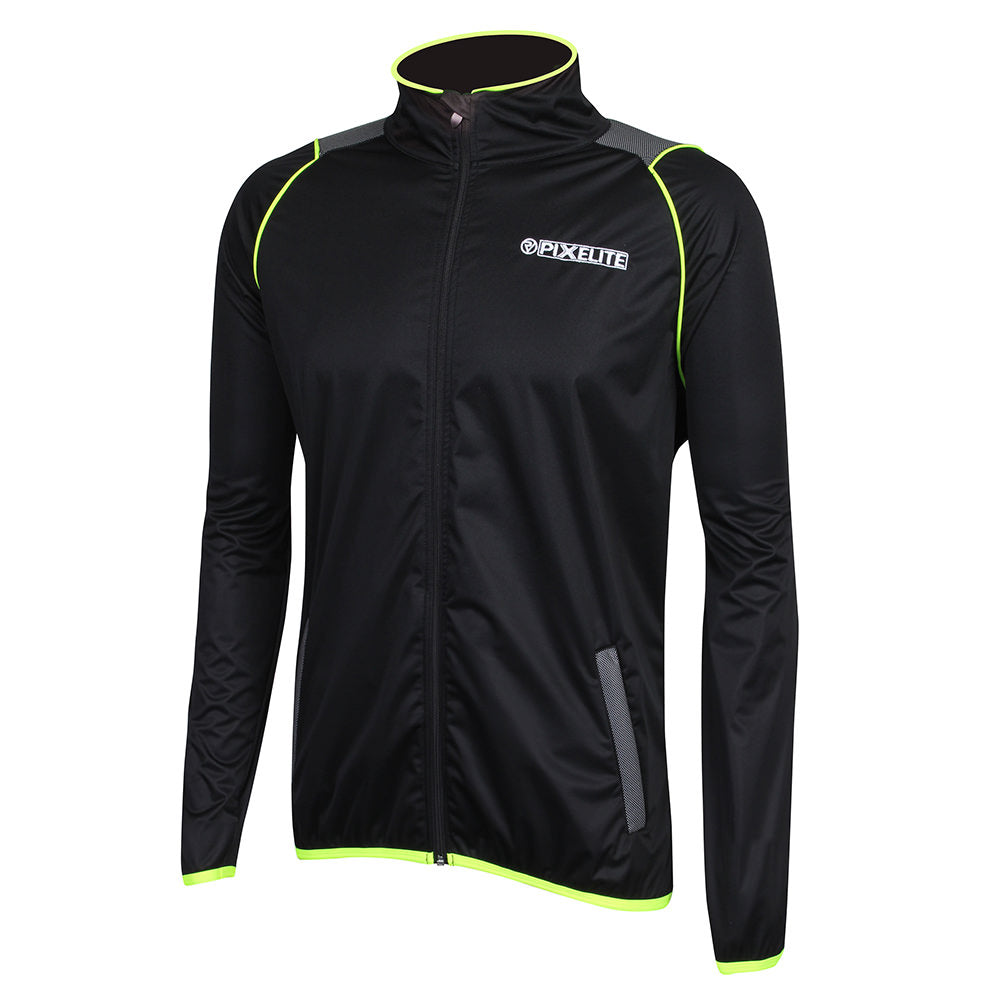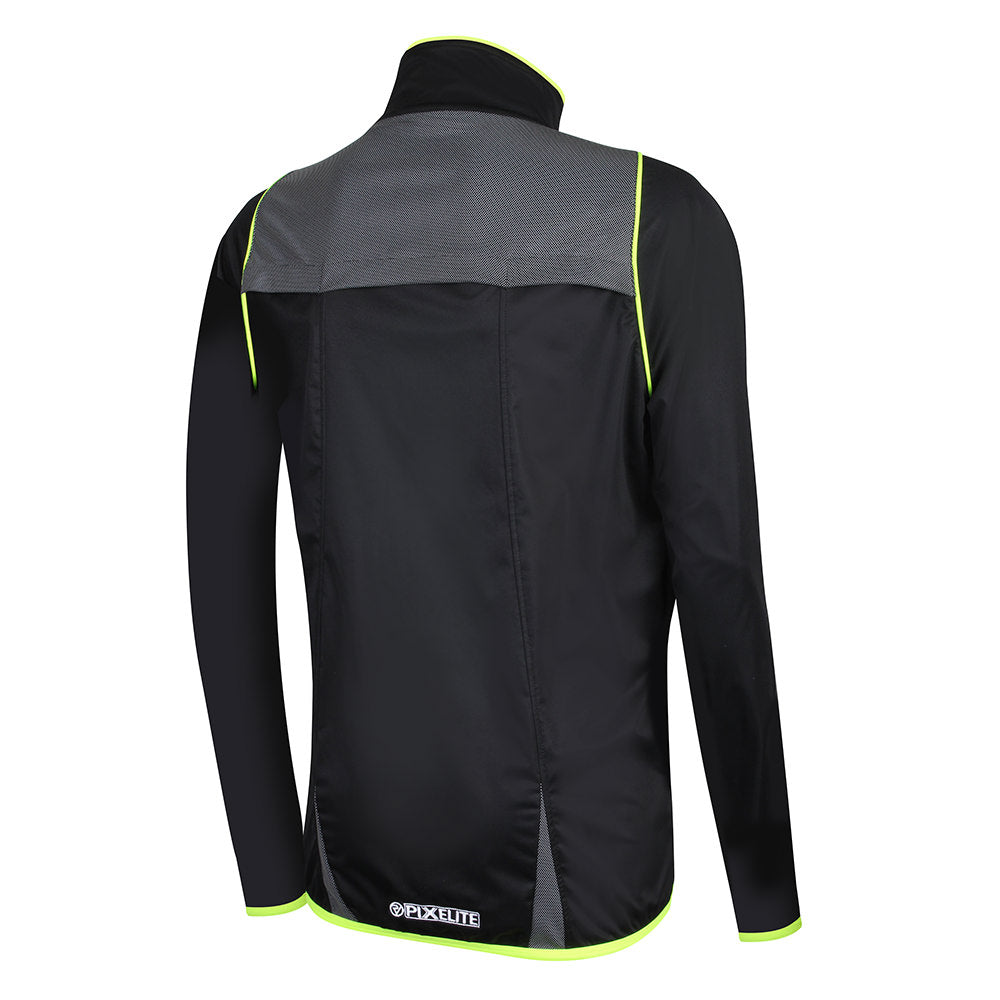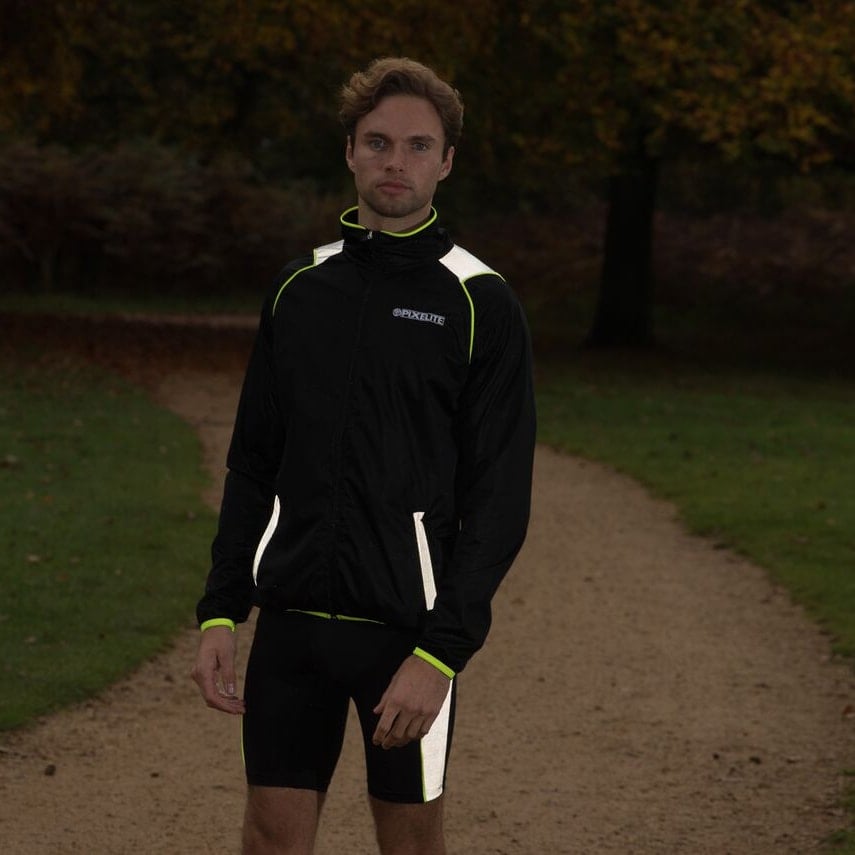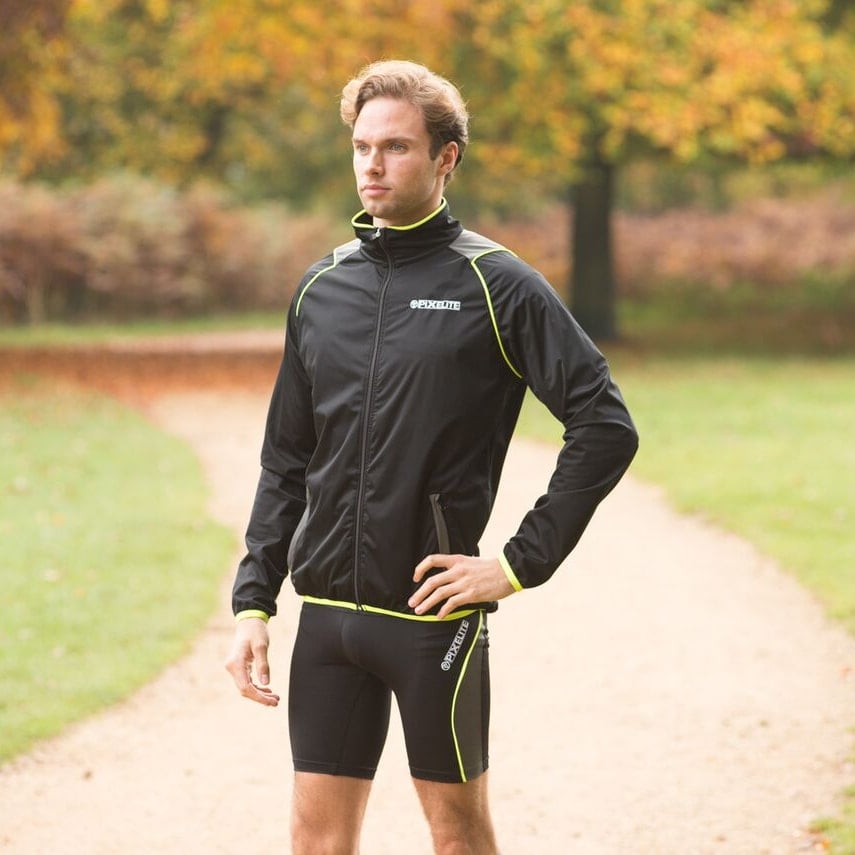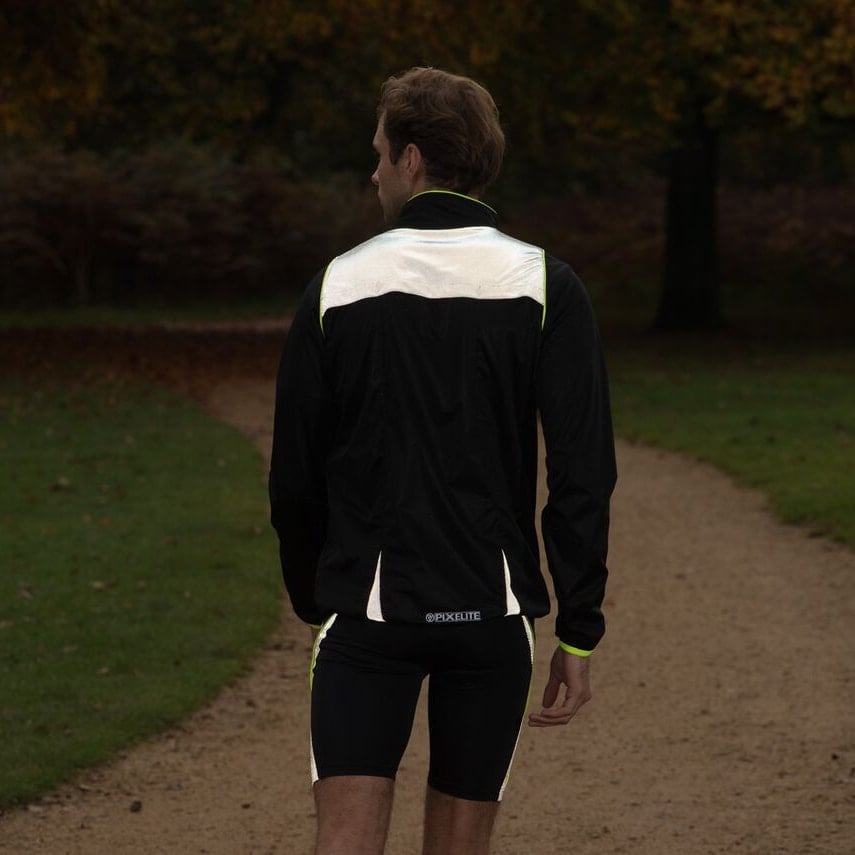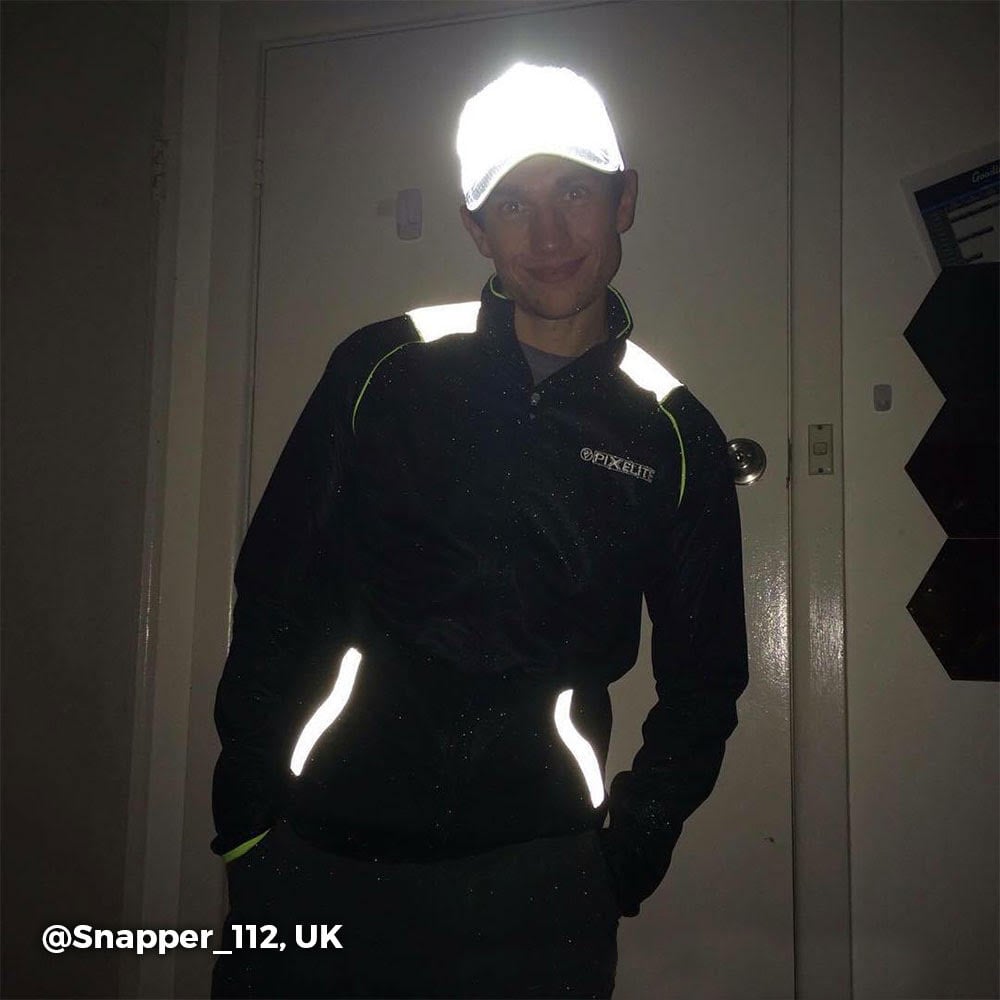 The Proviz running jacket incorporates lightweight, highly breathable and wind resistant material along with our unique super reflective PixElite fabric that helps to ensure your visibility when out on the roads. This fabric is strategically positioned so that reflective detail reflects back light so a driver will be able to identify your position much sooner. The material has a soft touch feel so that you will be super comfortable in it whether exercising in the open air or on your way back from the gym via the shops.
Why we love our
PixElite Running Jacket
The Material
Our specially made Pixelite material combines reflective yarn with performance sports fabric. It is soft to the touch, exceptionally breathable and the reflective areas make you more easily visible to traffic after dark.
Side Pockets
The Pixelite Running Jacket features two zippered side pockets with reflective trim, which are perfect for keeping your keys or wallet safe and secure.
Zip Garage
Expressly included to keep you comfortable on cold days, the zip garage on the Pixelite Running Jacket helps to protect against neck chafing when your jacket is fully zipped up.
Embroidered Logo
No unsightly printed logo peeling here! The stylish embroidered logo adds a high quality and fashionable finish to the Pixelite Running Jacket.
Closed Cuff
The closed cuff on the Pixelite Running Jacket helps to keep cold air from going up your sleeves on those chilly winter days. The elastic is soft-touch too, so it won't be uncomfortable against your wrists.
tag us on instagram #MYPROVIZ
Other customers also like