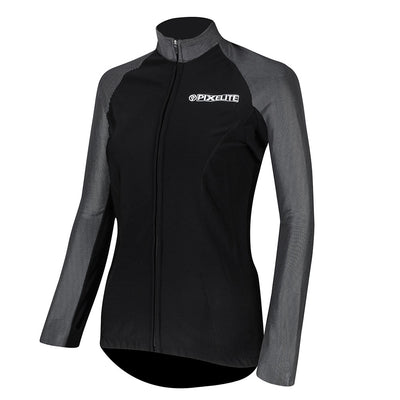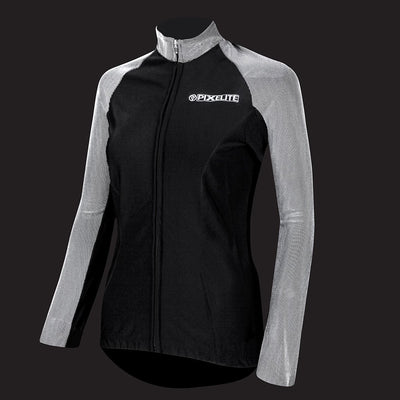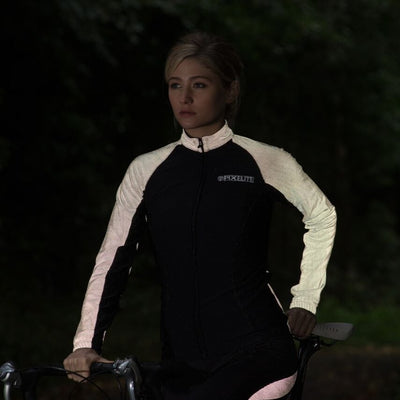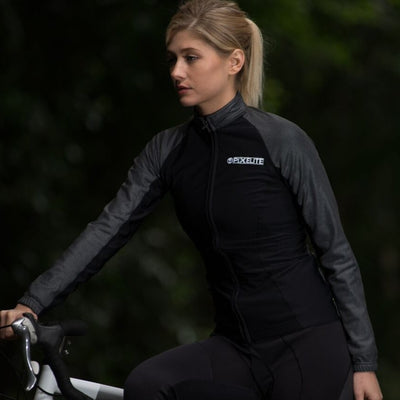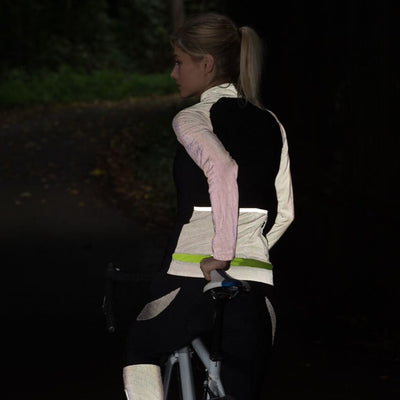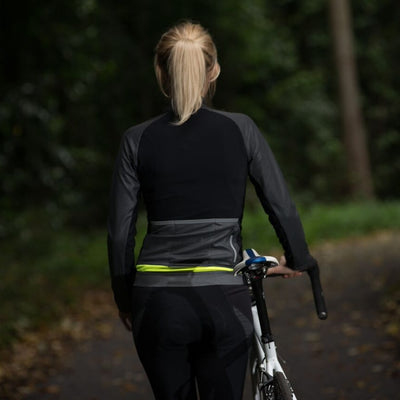 Pixelite
Women's Black Reflective Cycling Jersey
Free Delivery on all orders over $75.00
Incorporates Proviz PixElite reflective performance fabric
Performance fit
Silicone hem
Lock-zips
Highly breathable
Embroidered logo
Machine washable
Rear drop pockets for carrying ride essentials
We offer free delivery within the UK on all orders over £75.
Find out more on our delivery page. Worldwide shipping is also available.
The Proviz PixElite long sleeve jersey is a winter Jersey designed to be comfortable and insulating while our PixElite material will help you be more easily seen when out on the roads when it is dark in the early mornings or evenings. Back pockets, lock-zip and silicone hem are all standard features on this high-end performance garment. The jersey features a back-brushed blend of microfibres to give good moisture and heat transfer along with a non-itch finish. The reflective PixElite material is used on the arms, shoulders and lower back so that these prominent positions of the body stand out when cycling at night. The performance fit is comfortable without being a super-tight race fit. If you like a little bit more room it is best to move up by one size. About the fabric: The PixElite fabric is designed specifically to be used in high-end garments where performance and breathability along with comfort, stretch and fit are all high on the agenda. It is manufactured using 3 layers that combine a perfect windproof, warm and breathable layer with incredible reflective capability. Note: We advise going up a size or two due to performance fitting/sizing.

Why we love our PixElite Performance Cycling Jersey
Lock Zips
Lock zips give you great flexibility to adjust your zip to the desired position and they won't slip down!
Three Rear Pockets
Keep your gear well-housed in the three rear pockets. Gels, tubes, glasses etc, it all fits.
Zip Pocket
Keep your valuables securely housed in the zipped rear pocket for the duration of your ride.
PixElite Reflective Material
You know us, we love a bit of reflectivity! If you are out at night or in the early mornings the reflective PixElite material helps to reflect light so that you are more easily identifiable by drivers.