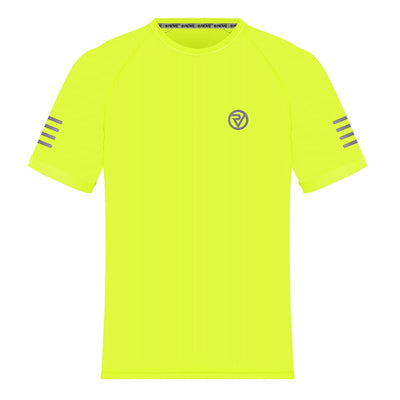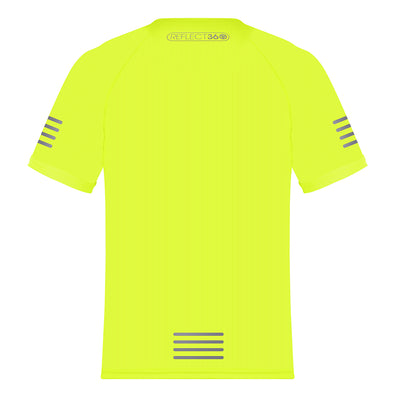 REFLECT360
Children's Activewear Yellow T Shirt
Free Delivery on all orders over $75.00
Material: 100% 125gr Interlock Polyester
High moisture wicking fabric wicks sweat and dries fast
REFLECT360 trim gives multi-directional reflectivity
Chafe-free
Suitable for all sports
Machine washable
We offer free delivery within the UK on all orders over £75.
Find out more on our delivery page. Worldwide shipping is also available.
Designed from the outset to give your child a soft touch, light weight and highly functional tee for all activities with the added bonus of being part of the REFLECT360 range to give you that extra reflectivity when out in low light conditions. Manufactured using 125gr interlock polyester gives you excellent moisture transportation away from the body. This helps to ensure the top does not stick to the body and remains free to move as desired. The material has a 'soft touch' feel about it for that added bit of luxury! Reflective print has been strategically placed on the front, sides, arms and back so that if your child is our n the early mornings or evenings, the reflective material helps reflect vehicle lights and makes it easier for a driver to identify their position further in advance. The hi viz yellow makes the shirt stand out during the day when running or cycling or generally being about offering a stylish but also essential tee for when kids are out exercising or doing activities

Why we love our REFLECT360 Children's Tee
REFLECT360 Trim
Our REFLECT360 trim lights up bright white when caught in a vehicle's headlight to help ensure you are spotted well in advance.
Comfort Collar
We've added a super soft rim (grey) to the collar to give you that added bit of comfort and ensure no chafing around the neck.
Reflective Logos
Understated, yet reflective logos give you even more ways to stand out at night.