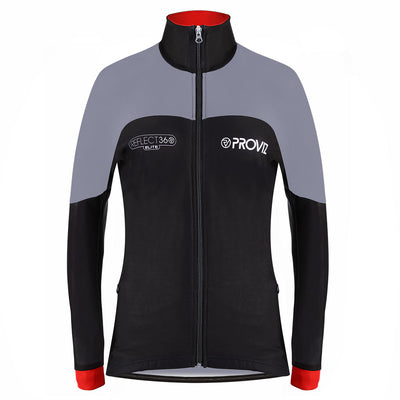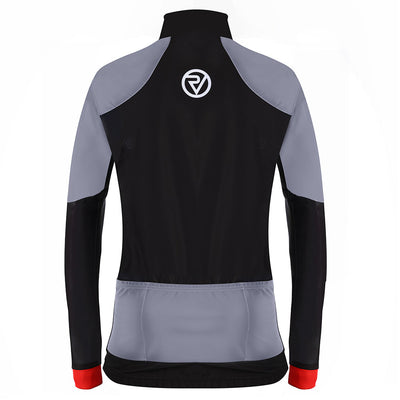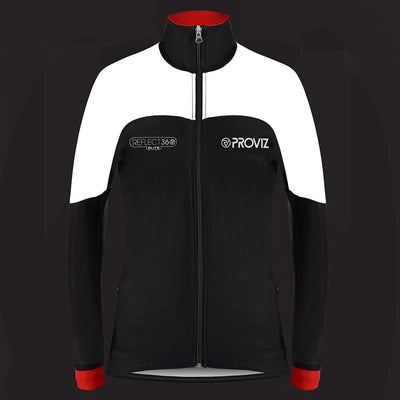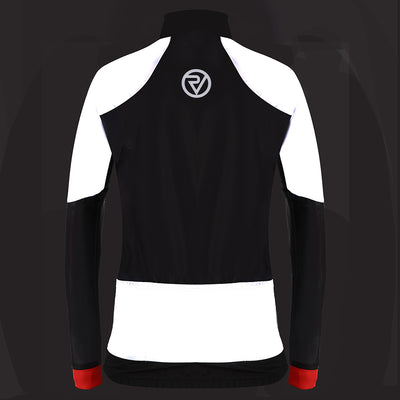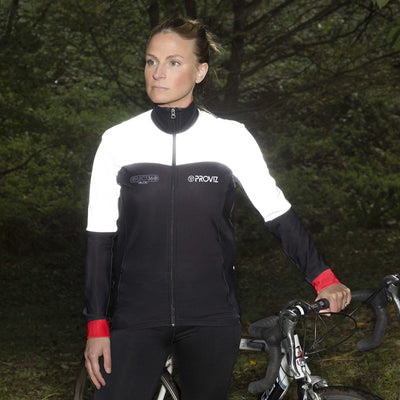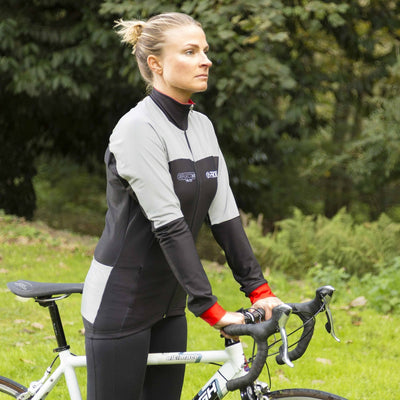 REFLECT360 Elite
Women's Reflective Performance Cycling Jacket
Free Delivery on all orders over $75.00

Cyber Monday - Extended
Shop Cyber Monday Deals
Four-way stretch reflective material across arm, shoulders and lower back
Rear back pockets made from 100% reflective four-way stretch material
Body panelling with Hydro Alpine 260 GSM four-way stretch fabric
Tailored fit
Breathability: 15,000 gm/24hr
Ultraviolet protection: 50+
Wind and Water-resistant
YKK full-length zipper with large silver puller
Side pockets
Low-profiled rear spray guard
Non-slip black silicon hem
Weight: 400g
We offer free delivery within the UK on all orders over £75.
Find out more on our delivery page. Worldwide shipping is also available.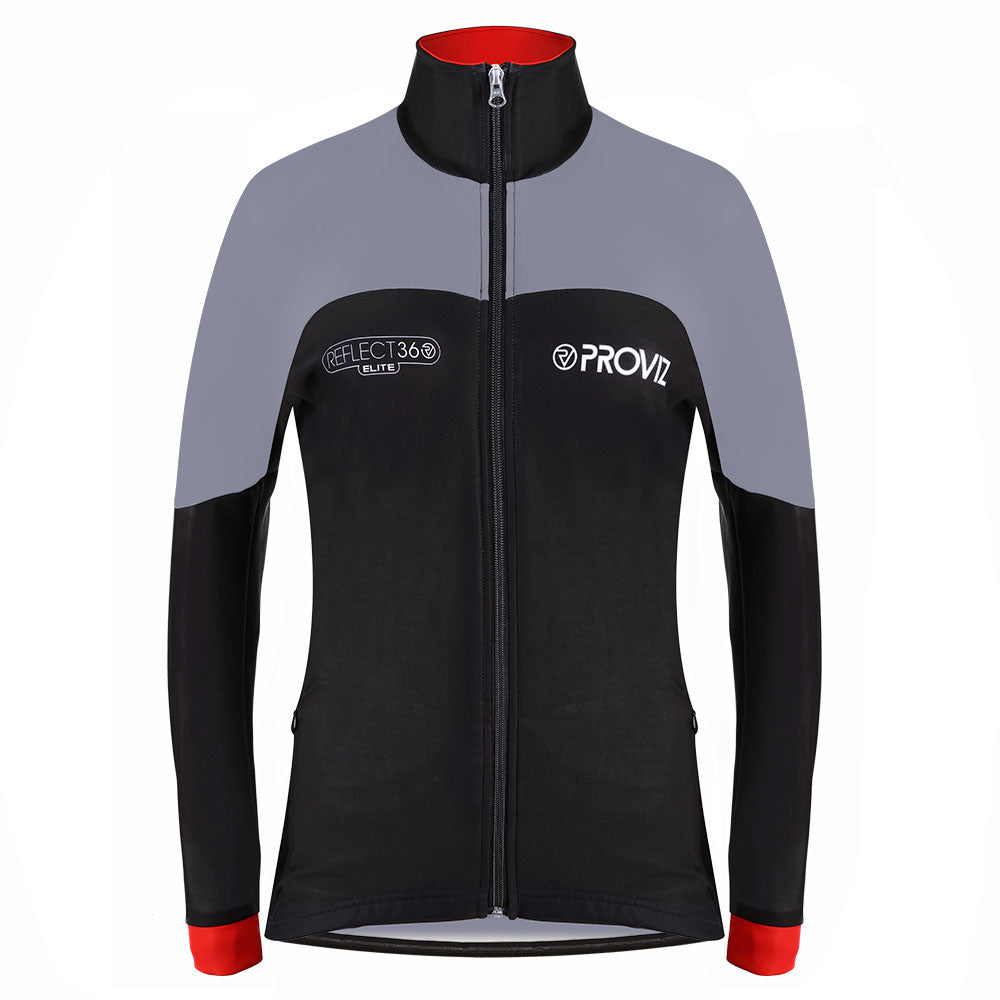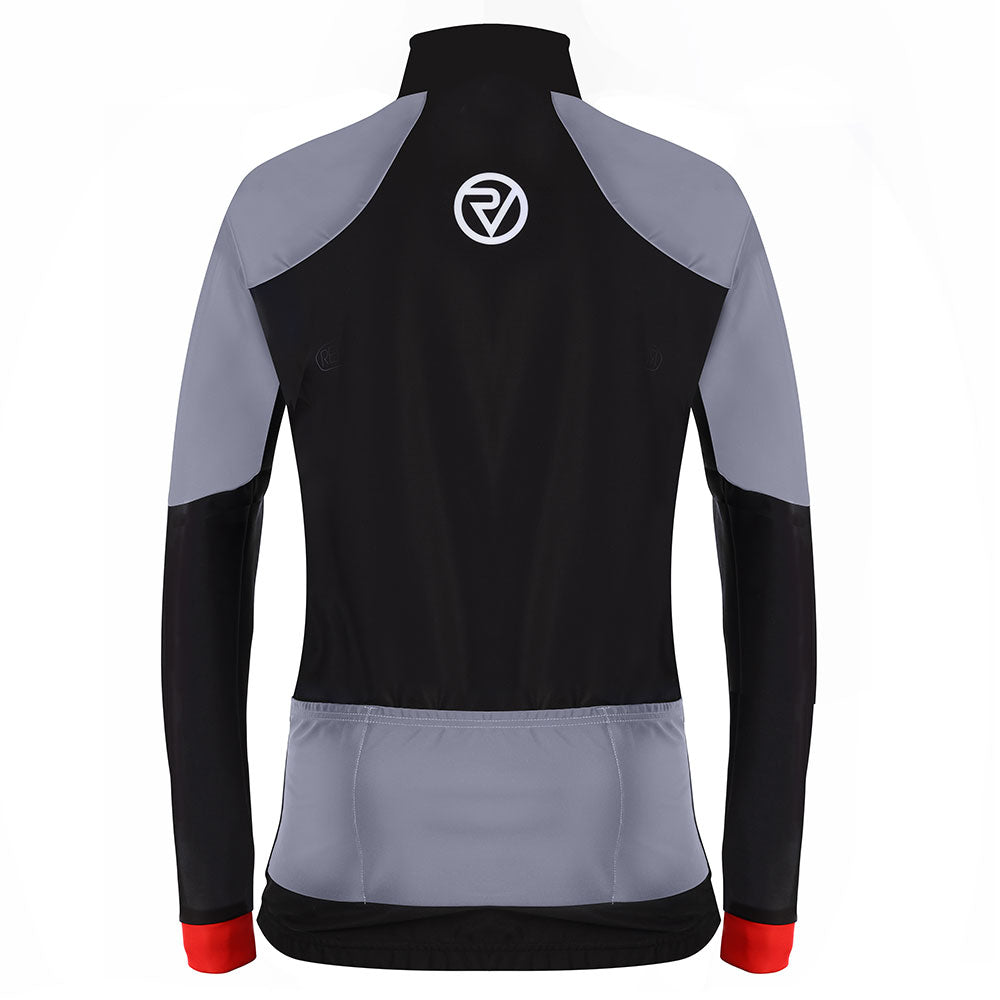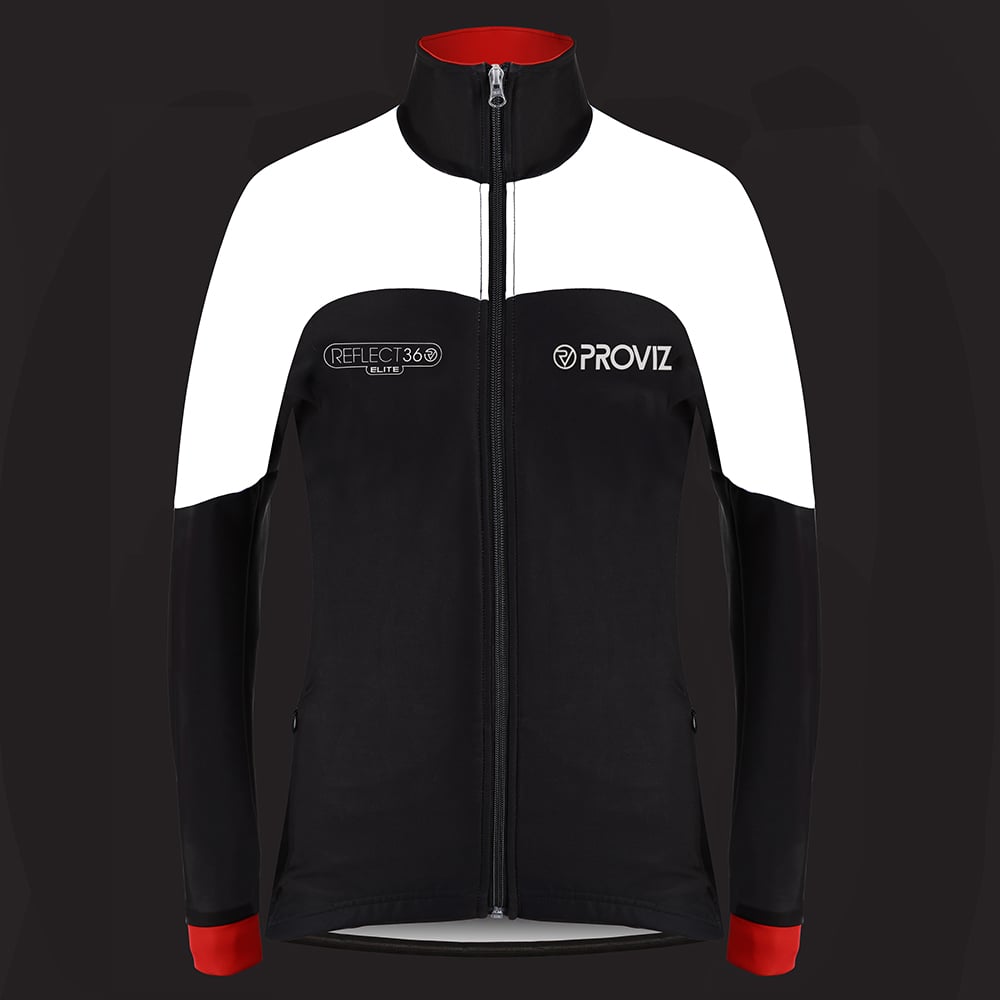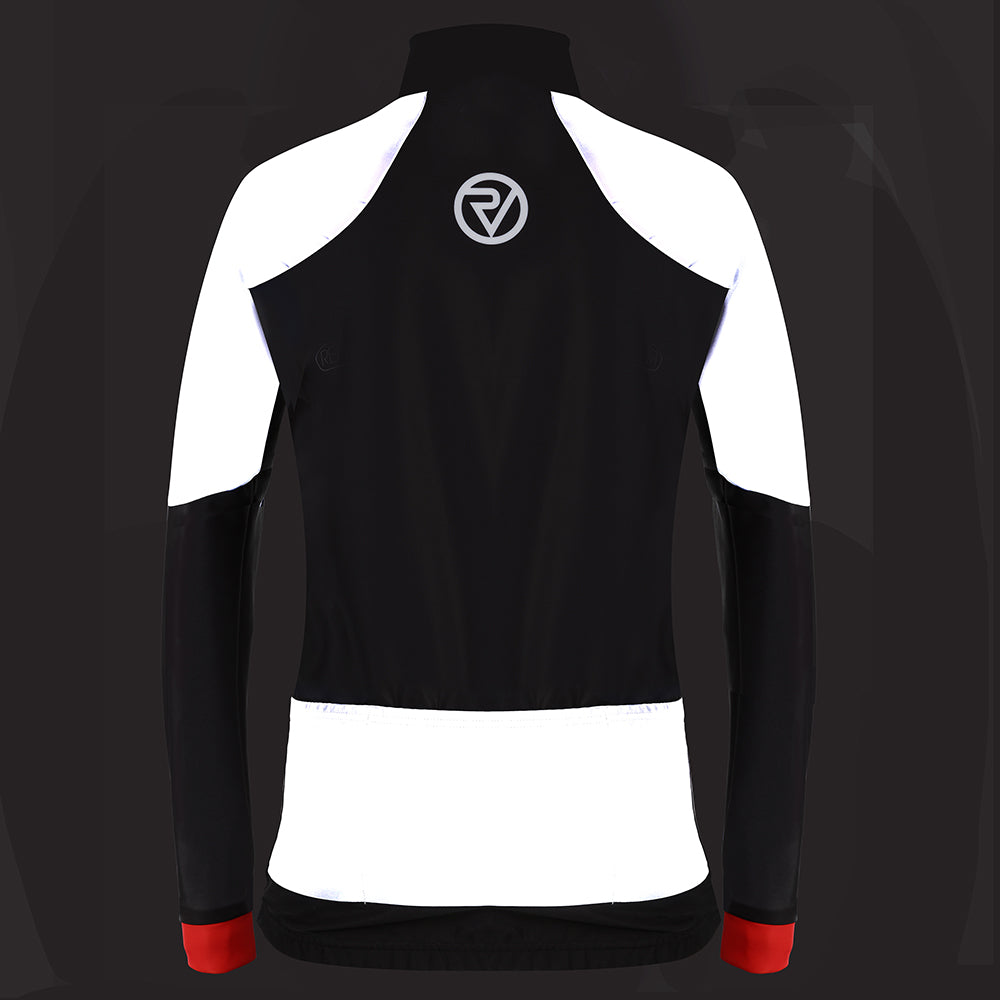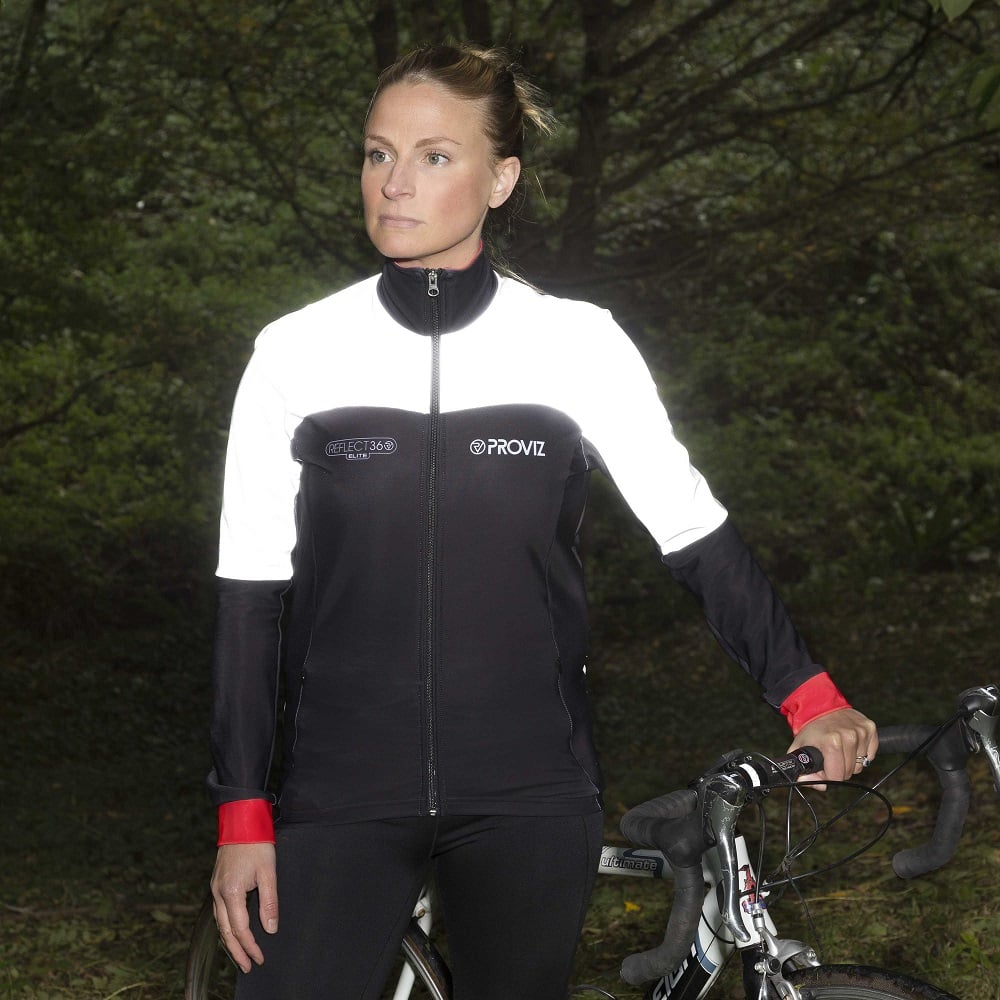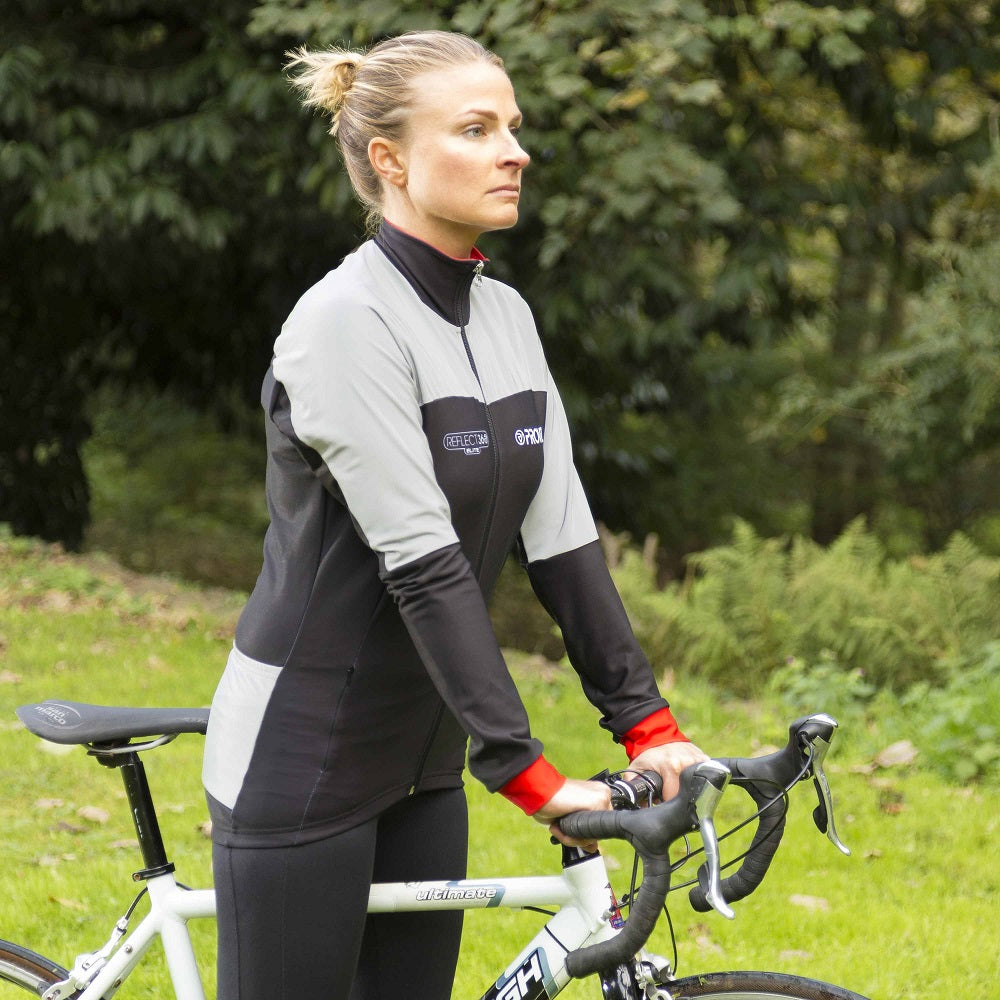 FEATURED IN
Triradar: The jacket is packed with new premium design features.
An Impressive reflective top.
This is a high quality jacket that performs very well at what it's intended for. It's very comfortable to wear and use and the reflectivity is literally brilliant.
The REFLECT360 Elite cycling jacket introduces a new realm of cycling apparel, employing an exclusive four-way stretch reflective material that not only guarantees unparalleled flexibility and comfort but also transforms into a fully reflective surface under vehicle headlights.

Flexibility Meets Performance: The innovative four-way stretch reflective material ensures you ride with utmost comfort, while its transformative reflective property ensures enhanced visibility during low-light conditions.

Precision Fit: Engineered for optimal on-bike performance, the jacket features a silicon powerband around the waist, delivering a flawless fit. Combining functionality with style, it is wind-resistant, water-resistant, and highly breathable – a dependable companion for winter rides.

Temperature Regulation: Designed to excel in winter conditions, the arms and body of the jacket utilize Hydro Alpine 260 GSM fabric. This fabric enables rapid drying and facilitates efficient air circulation, effectively regulating your body temperature and providing superior insulation against cold weather. The double-layered Lycra fabric cuffs enhance overall comfort.

Thoughtful Details: The jacket is designed with practicality in mind. A dropped tail blocks wheel-spray, ensuring a clean ride. Above the tail, three pockets provide ample space for extras, while two discreet side zipped pockets keep your essentials secure.

Reflective Marvel: Crafted with millions of embedded tiny reflective beads, the jacket's material captures and reflects light, significantly enhancing your visibility to drivers. By day, it exudes a modest grey hue, but by night, it transforms with 'astonishing reflectivity' when exposed to external light sources.

Elevate your cycling experience with the REFLECT360 Elite cycling jacket – where innovation, performance, and safety converge. Conquer the roads with confidence, knowing you're equipped with the pinnacle of cycling attire.

Why we love our REFLECT360 Elite Cycling Jacket
Four-way Stretch Woven Fabric
The perfect blend of four-way stretch woven reflective fabric and Hydro Alpine 290 GSM fabric helps to ensure a super comfortable and flexible jacket for your rides. High level of breathability (15,000 gm/24hr) and water-resistance give the perfect year round jacket.
Side Pockets
Concealed side pockets allow you to store all of your essentials you'll need while out on your ride and they'll keep your hands warm when having a pit-stop! Concealed zips help to give the jacket a slender look.
Silicone Hem
The silicone powerband helps to keep the jacket in place and it will not ride up your back while cycling helping to keep all road spray to a minimum!
Reflective back Pockets
Three fully reflective back pockets enable you to keep an extra layer, cap or gels safe and secure when riding. When out at night or in the early morning the reflective material is ideally positioned to reflect headlights back to the driver behind you and help to show your position on the road.
YKK Zipper
YKK manufacture some of the finest sports zips available. We opted to give the REFLECT360 Elite jacket a chunky metal zipper to make it easier to adjust, even with gloves on.
Double-layered Cuff
Double layered cuffs help to stop the jacket riding up and keep the cold air out during the colder months. We think the red colour also looks great!
Micro-thermal Lining
Keep warm with the micro-thermal lining during the winter. High levels of breathability (15,000gm/24hr) helps to keep your body temperature cool when the going gets tough!
tag us on instagram #MYPROVIZ
Other customers also like