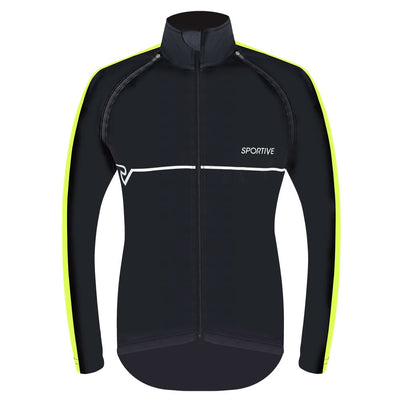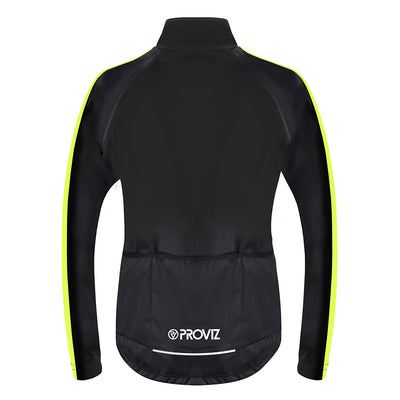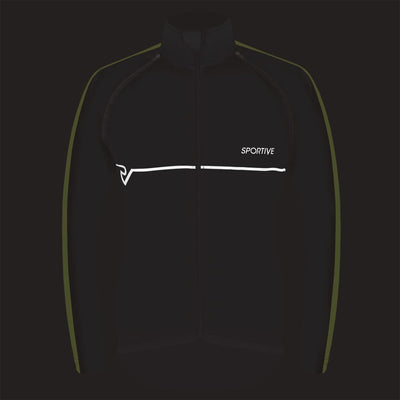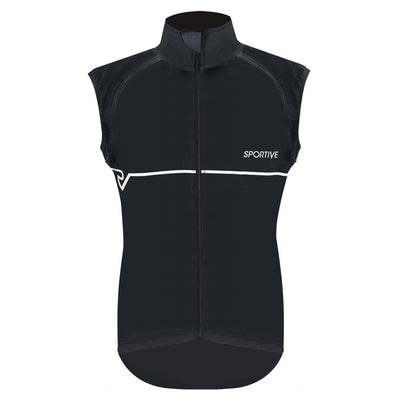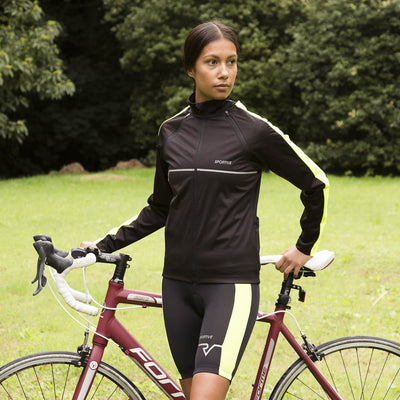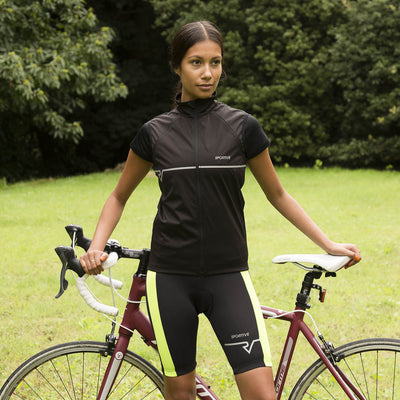 Sportive
Women's Softshell Detachable Sleeve Cycling Jacket
Free Delivery on all orders over $75.00
Fit: Regular/Fitted
Made from triple layered 30D Interlock four-way stretch fabric with TPU waterproof film
Premium Softshell Material
Breathability: 15,000gm/24hr
Waterproofing: 7,000mm
Easily transforms from jacket to gilet using shoulder lock-zips
Reflective detail
Full front lock-zip with garage
Full front lock-zip with garage
We offer free delivery within the UK on all orders over £75.
Find out more on our delivery page. Worldwide shipping is also available.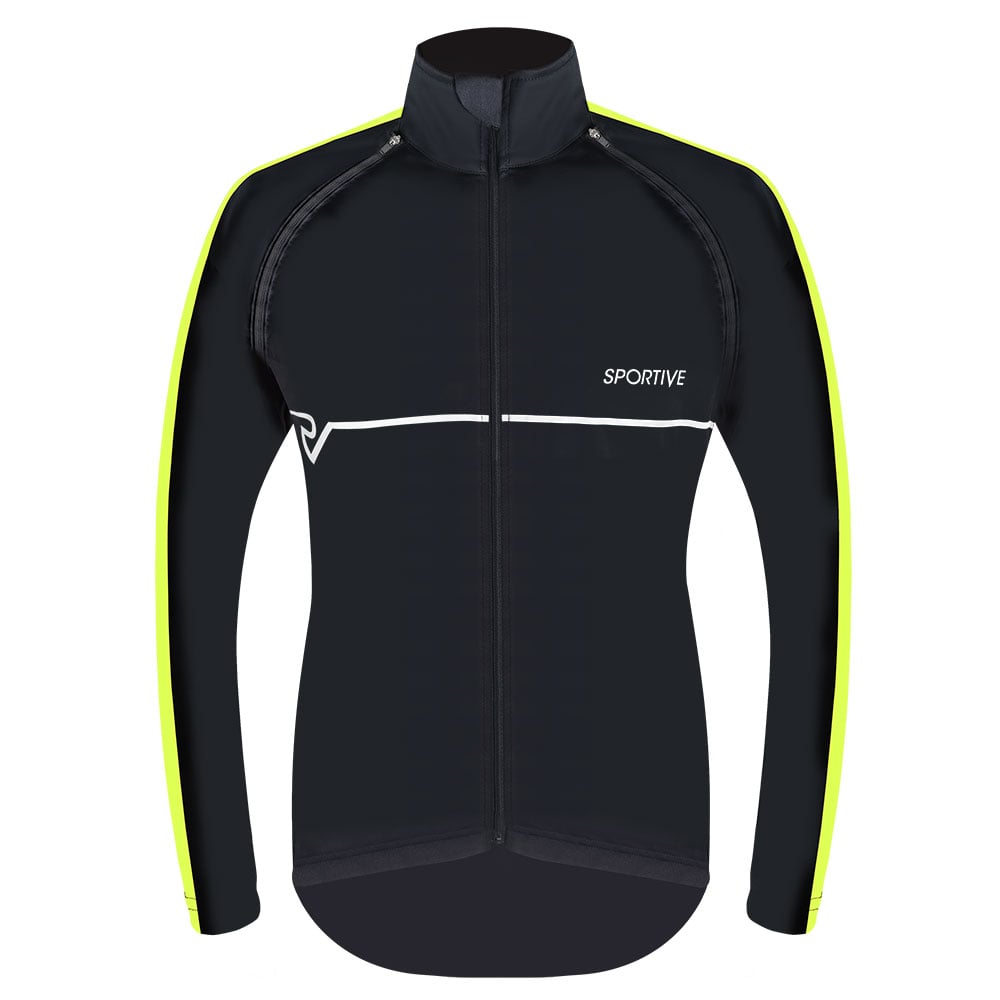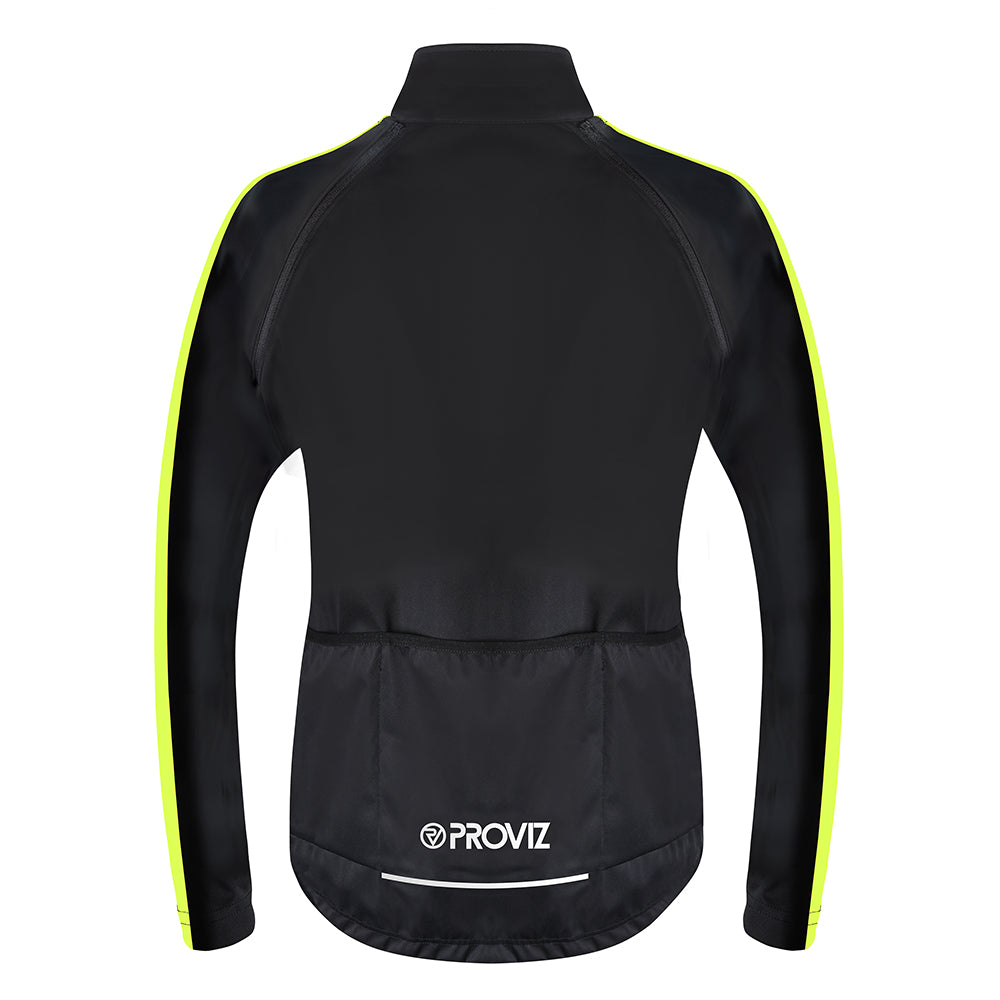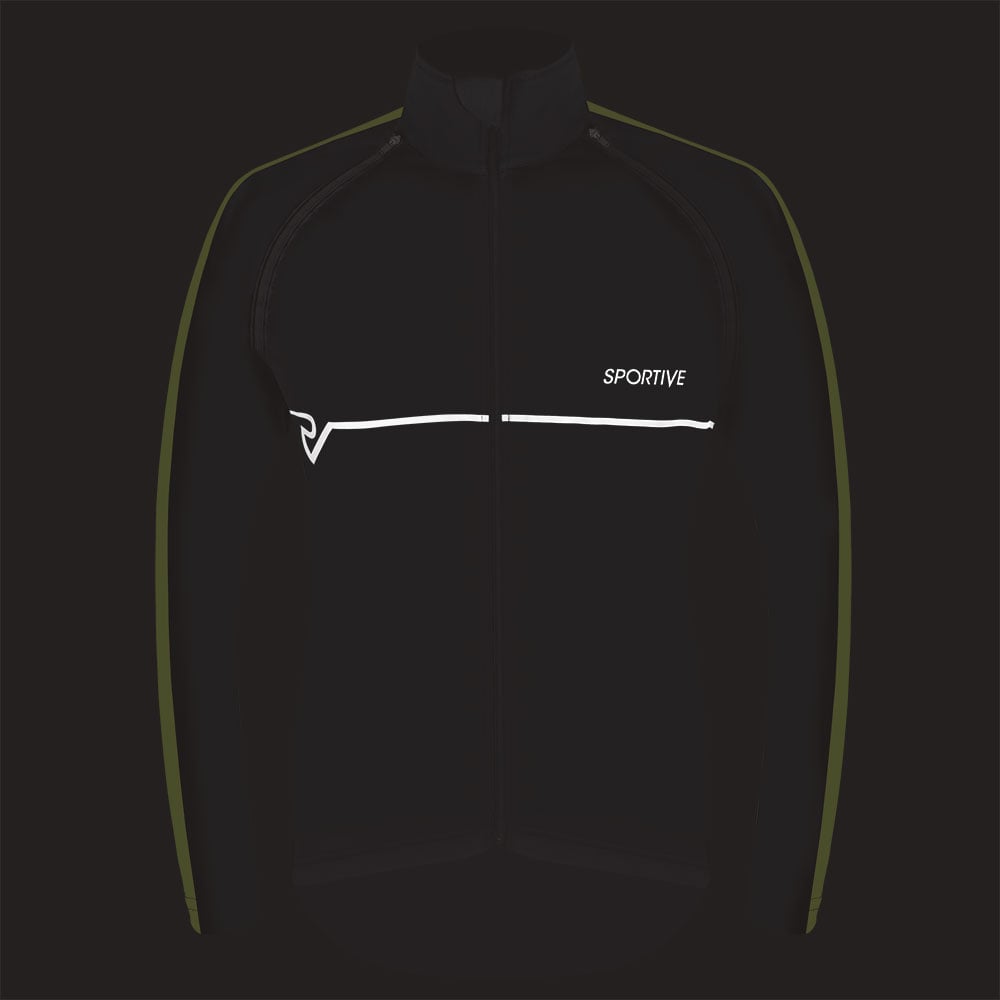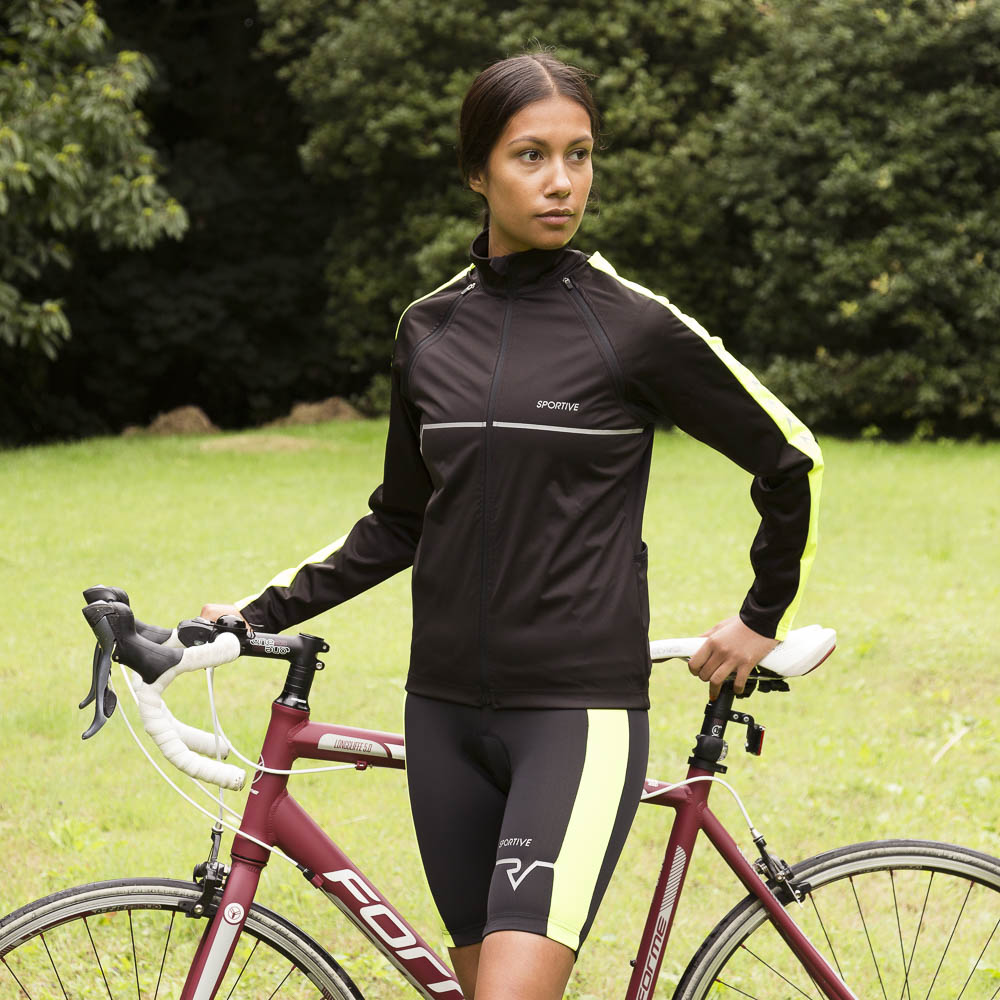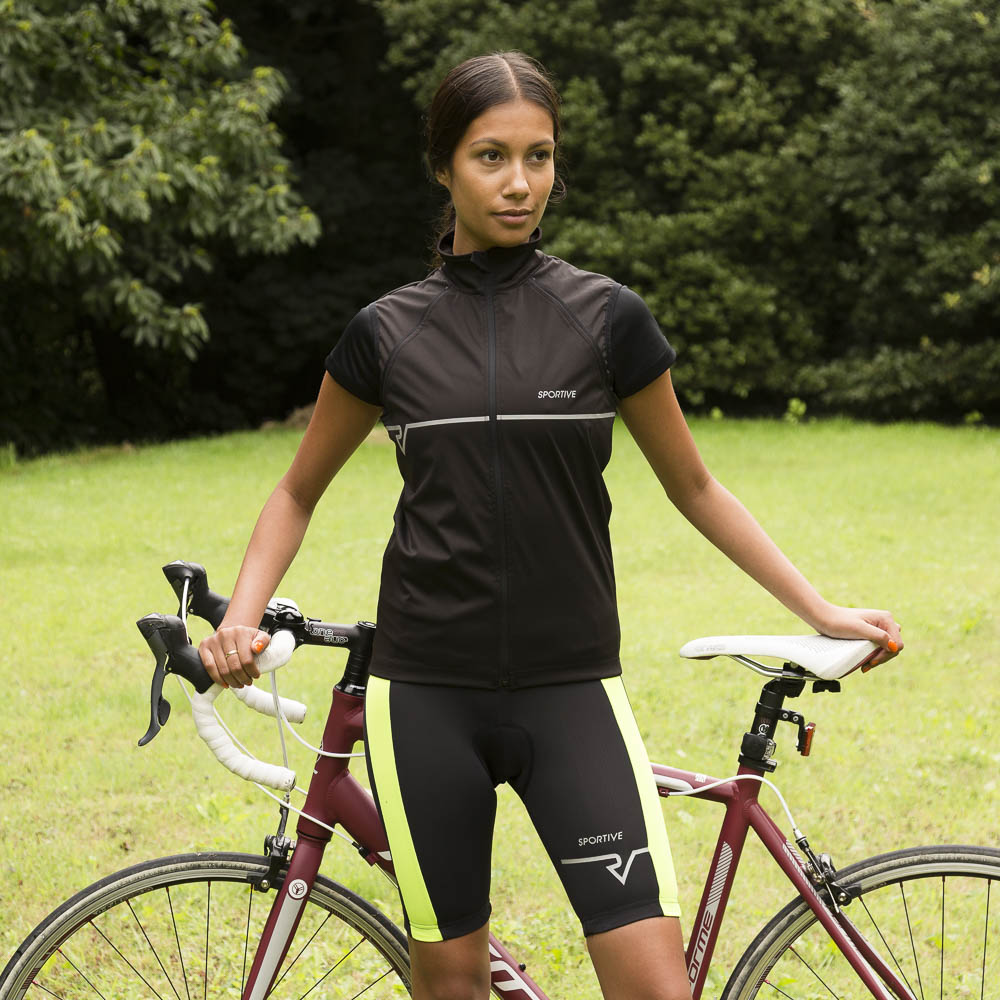 FEATURED IN
The Proviz Sportive Convertible cycling jacket/gilet is a clever convertible softshell garment
The Proviz Sportive Convertible Jacket is a high-spec softshell jacket that easily converts in to a gilet when the riding conditions demand a change. Made from triple layered, highly breathable (15,000gm/24hr) and waterproof (7,000mm) four-way stretch fabrics that give exceptional comfort and flexibility that will keep you warm and dry. Should the weather change and you need to cool off then simply remove the arms at the shoulders using the lock-zips to leave you with a great looking fitted gilet. This garment can be used year round. Throw on an extra layer underneath for the winter and enjoy the garment's flexibility during the remainder of the year.
Why we love our
Sportive Convertible Jacket
Silicone Hem
The silicone powerband helps to keep the jacket in place and it will not ride up your back while cycling helping to keep all road spray to a minimum!
Shoulder Zips
Easily remove the arms to your jacket when you or the weather heats up! The lock-zips ensure that the zips never come undone when underway on the roads
Zip Garage
The simple yet effective zip-garage helps to prevent neck chafing when your jacket is zipped up. It is especially nice to have on those colder days!
Reflective Detail
You know us, we love a bit of reflectivity! If you are out at night or in the early mornings the reflective detail on the jacket helps to reflect light so that you are more easily identifiable by drivers.
Lock-Zip
Lock-zips are a great way to keep your jacket securely fastened. There won't be any frustrating gradual opening when you are underway on the roads.
tag us on instagram #MYPROVIZ
Other customers also like