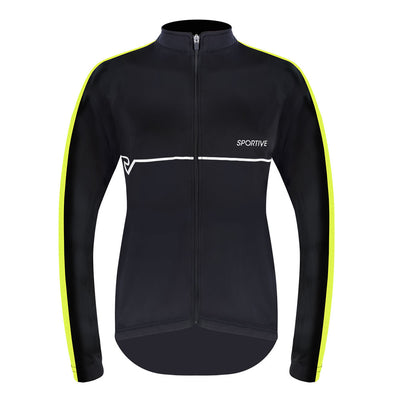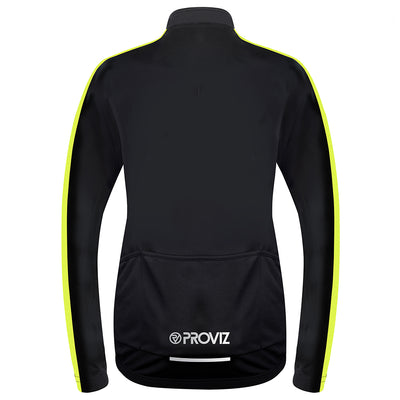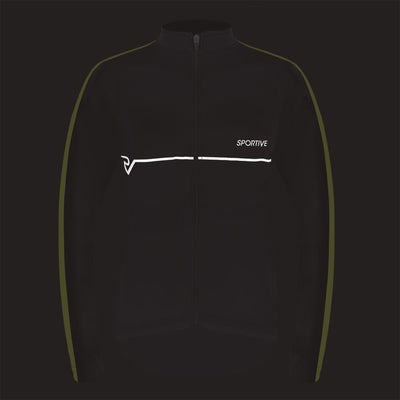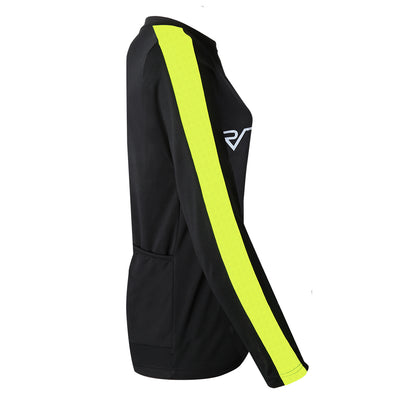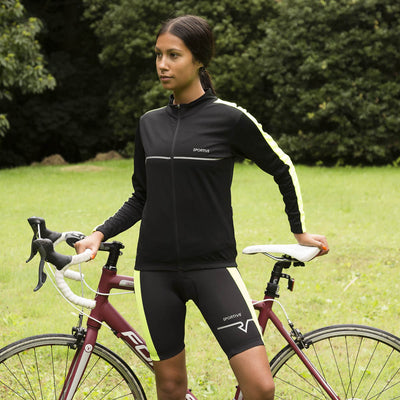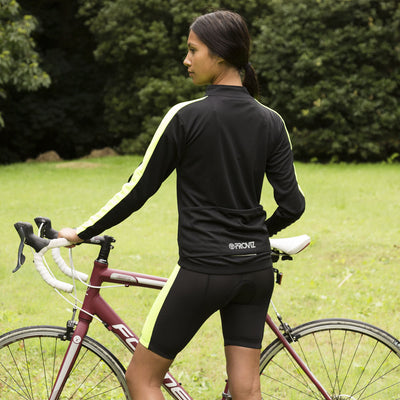 Sportive
Women's Long Sleeve Cycling Jersey
Free Delivery on all orders over $75.00
Rear drop pockets for carrying ride essentials
UPF 40+ (UV protection)
Reflective strip across the chest and on lower back
Lightweight moisture wicking fabric
Full length lock zipper
Anti-bacterial finish
Silicone hem to stop the shirt riding up
Material: Soft touch 140gsm polyester mesh
Material: Soft touch 140gsm polyester mesh
Highly breathable
We offer free delivery within the UK on all orders over £75.
Find out more on our delivery page. Worldwide shipping is also available.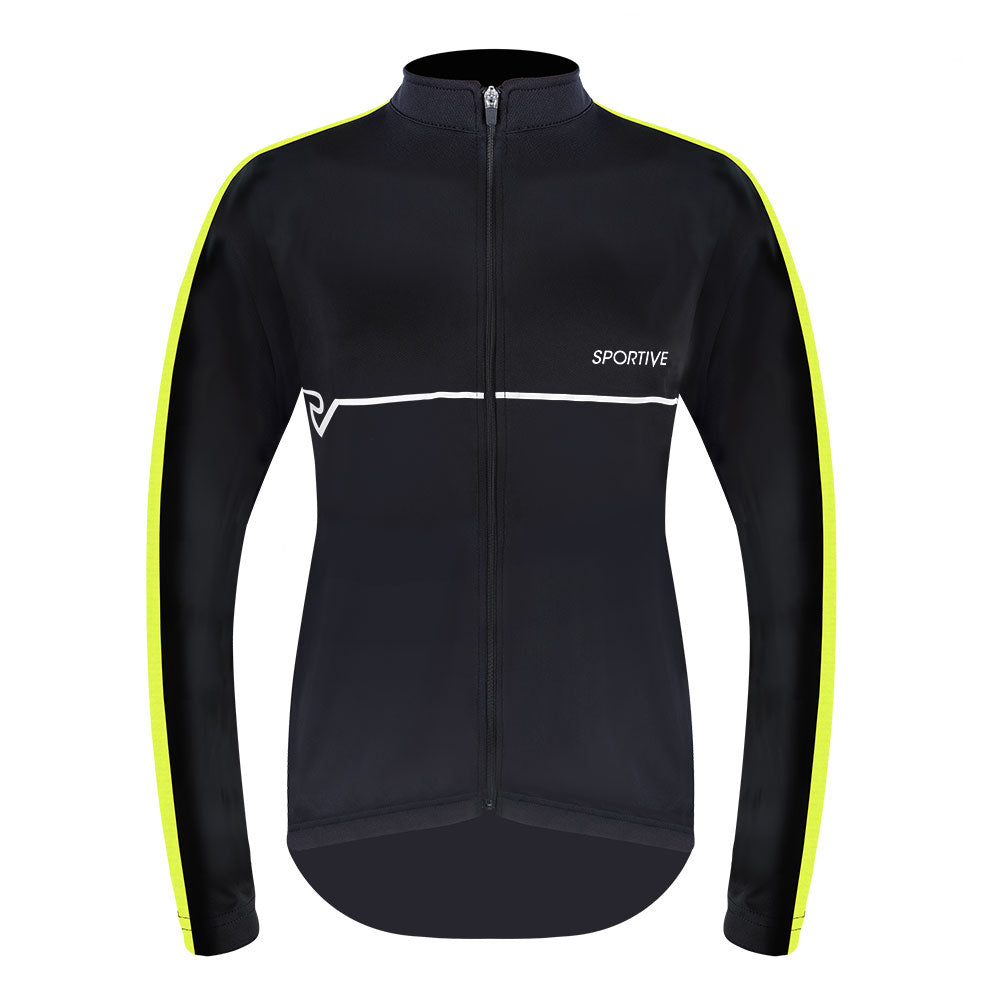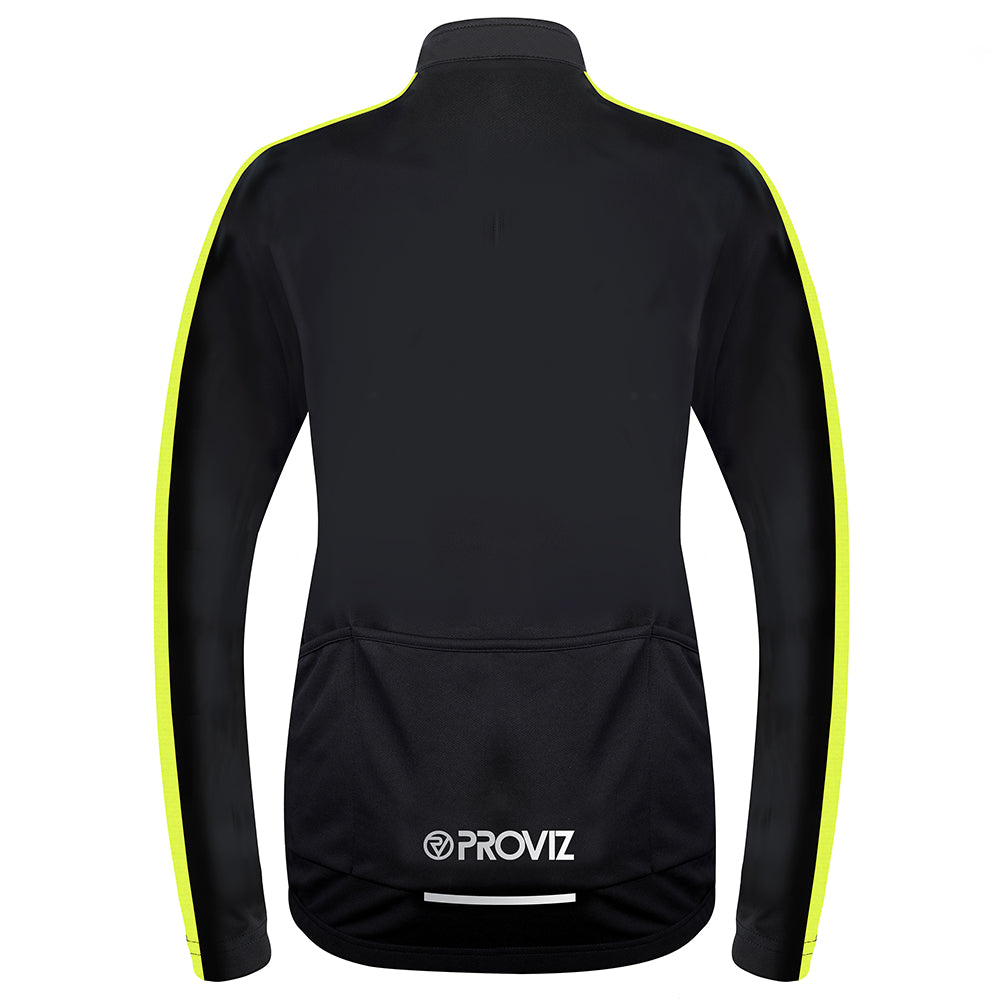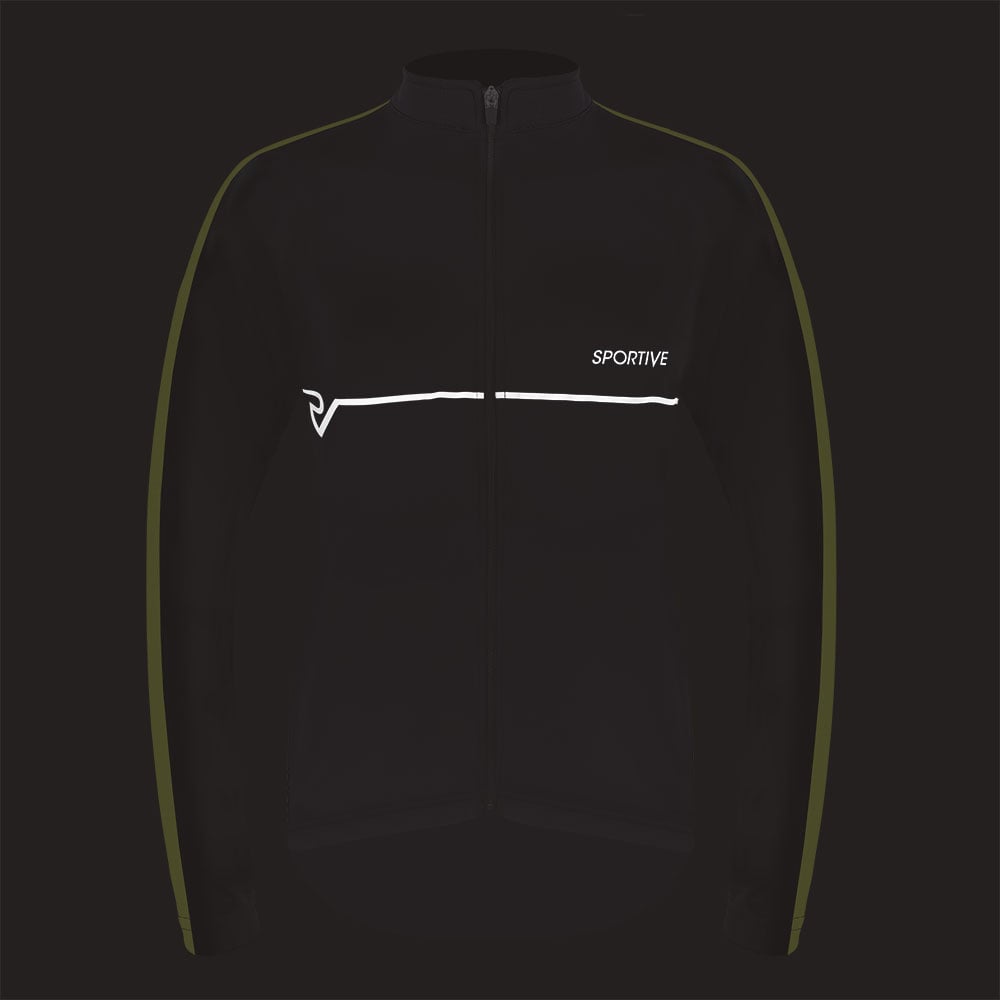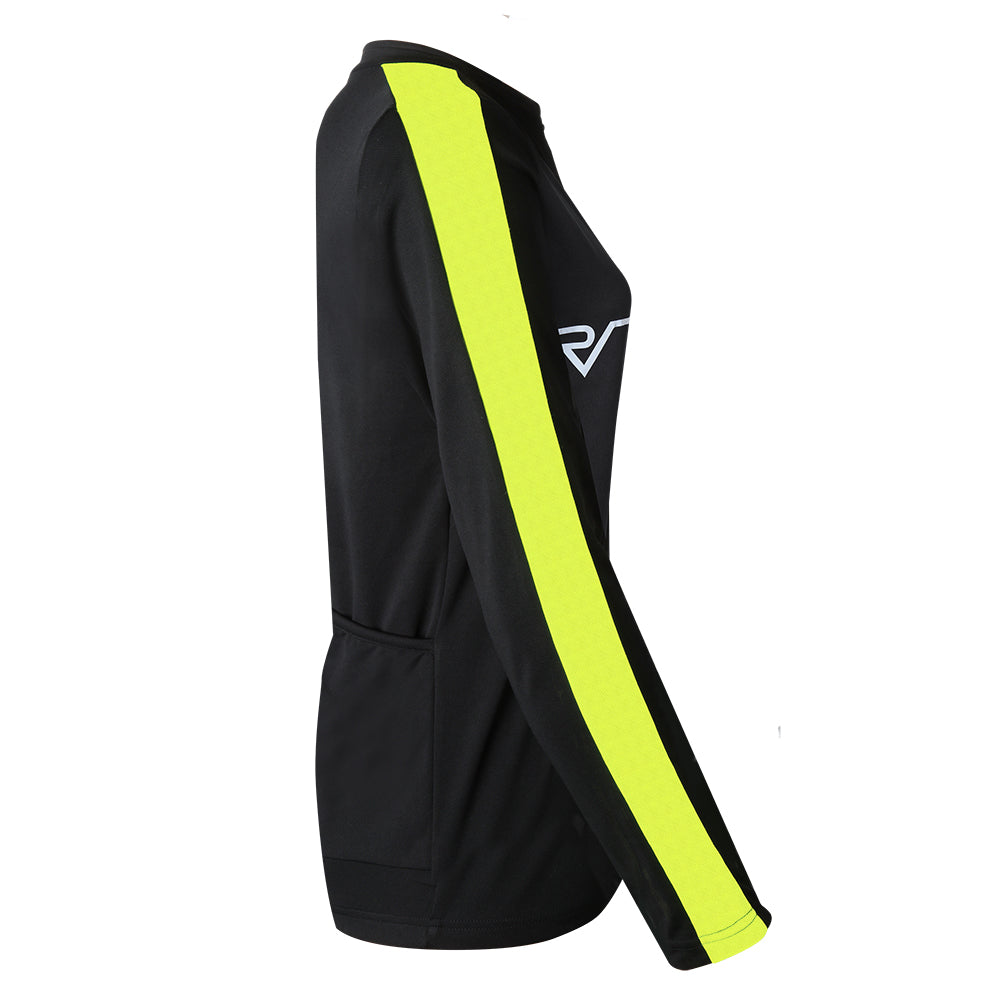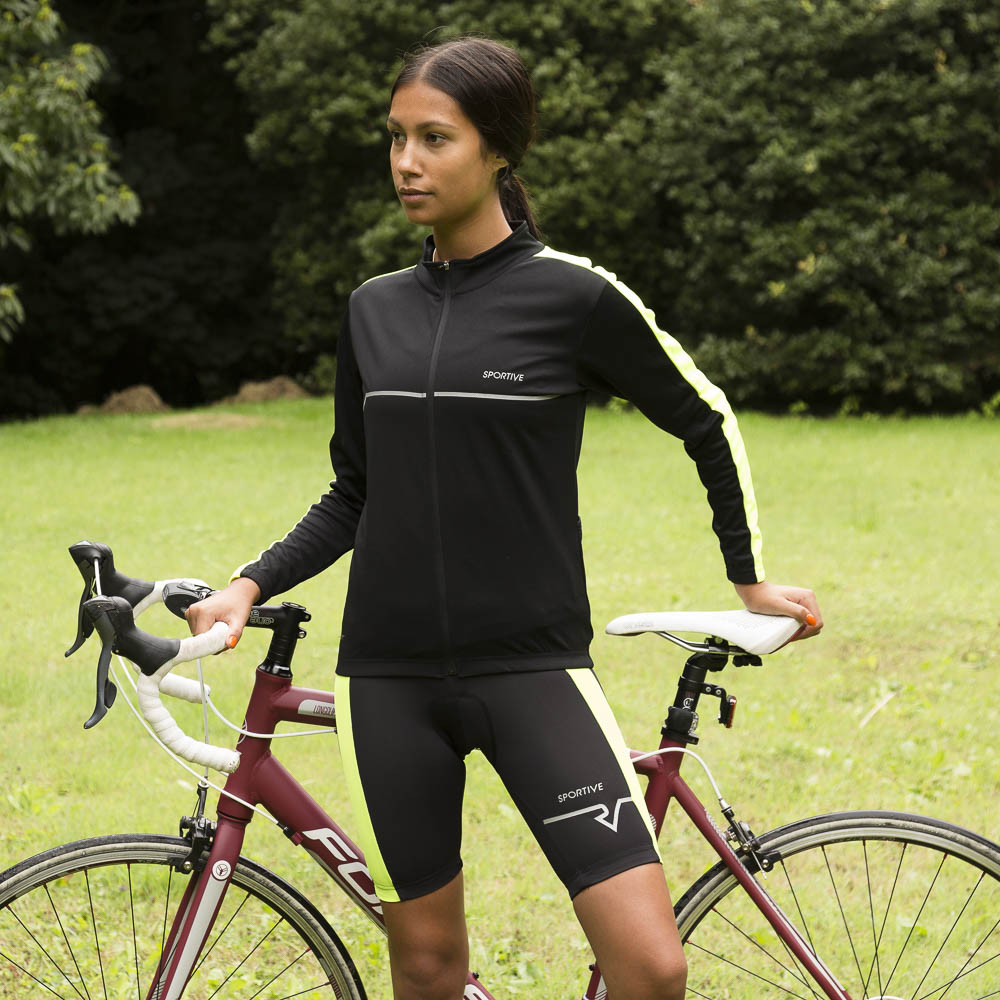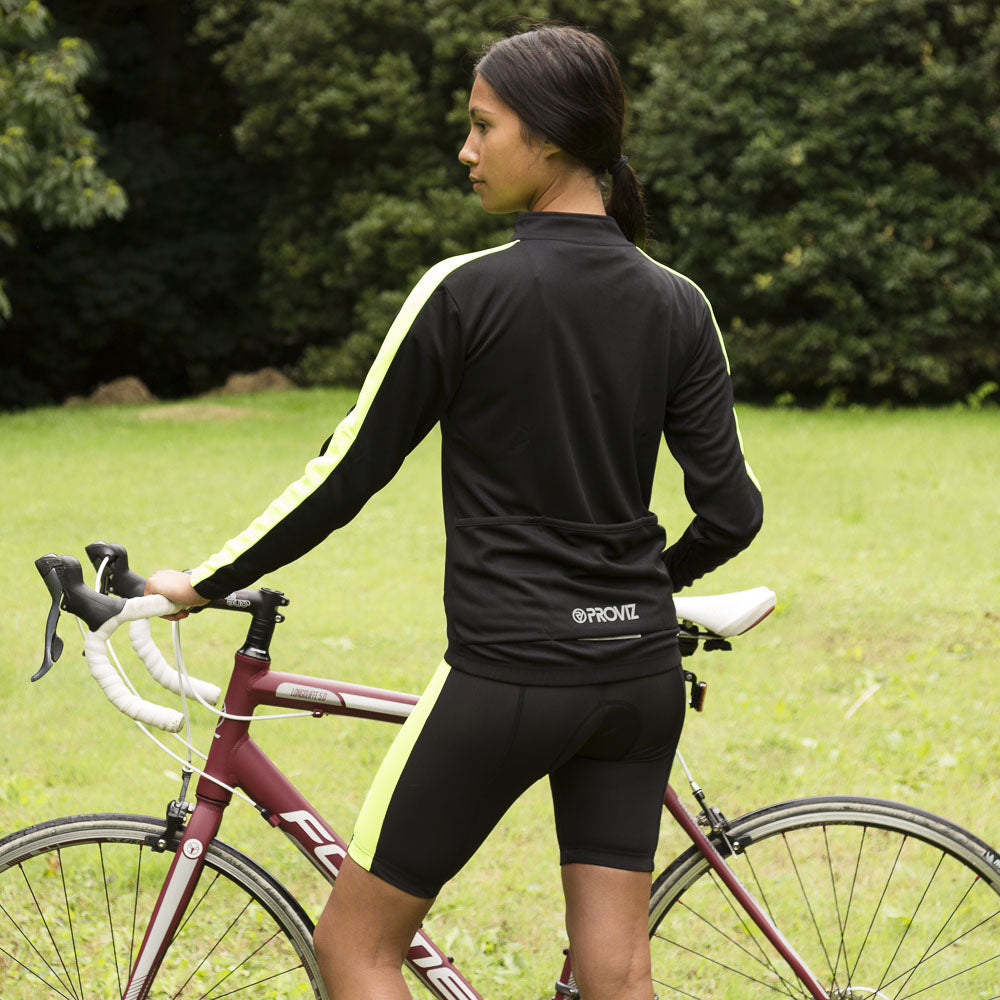 The Sportive Long-Sleeve Jerseyis made from a 140gsm soft-touch polyester mesh fibre that allows it to be soft, breathable and adaptable to a great range of conditions. Use it underneath an outer layer during winter for extra warmth or use it as a single layer during the summer and make use of its UPF 40+. The material helps to wick sweat away from your skin and it also has an anti-bacterial finish to help you feel fresher and more comfortable when out on your bike. The fit is designed to be close to your skin but without being super tight and constrictive. The full length lock zipper gives great flexibility and can be easily removed quickly out on your ride if needed.
Why we love our
Sportive Long Sleeve Jersey
Silicone Hem
The silicone powerband helps to keep your jersey in place and it will not ride up your back while cycling helping to keep you happy and comfortable when out on your ride.
Lock-Zips
High quality lock-zips are a great way to keep your jacket securely fastened. There won't be any frustrating gradual opening when you are underway on the roads.
Reflective Detail
You know us, we love a bit of reflectivity! If you are out at night or in the early mornings the reflective detail on your jersey helps to reflect light so that you are more easily identifiable by drivers.
tag us on instagram #MYPROVIZ
Other customers also like